Your must-have collection for gorgeous skin ✨
Tropic sent this email to their subscribers on March 28, 2023.
FREE DELIVERY on orders over £40
Now that winter is behind us, it's time to dust off those cobwebs and revitalise your skincare!
How to apply your ABC Skincare Collection:
CLEANSE
Wash away makeup and impurities with one of our cleansers – from the jojoba oil-rich Smoothing Cleanser to water-activated Clear Skies, they'll leave skin soft and fresh.
TONE
Refresh and hydrate your skin with a spritz of Morning Mist or opt for a few splashes of Juicy Greens on a cotton pad to help smooth your complexion.
MOISTURISE
Hydrate your skin with one of our organic moisturisers! Skin Feast is packed with nourishing ingredients to replenish dull skin, while Fresh Waves is a clarifying, lighter alternative for those with oily skin.
TREAT
Boost your skin with a weekly treatment tailored to your skin type. Will you choose Face Smooth Brightening Polish, Comfort Food Deep Hydration Mask, Electric Bloom Tightening Mask, or New Horizons Blemish-Clearing Mask?
Fancy a saving? Spin the wheel for a special something...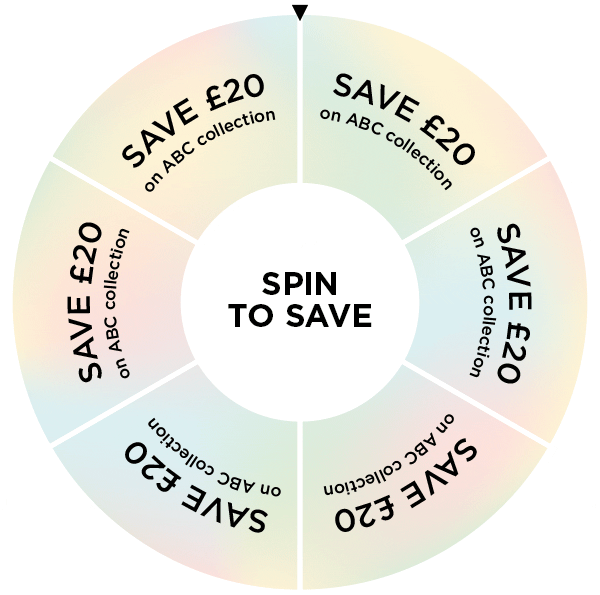 You're always a winner with us. Shop our ABC collection for your perfect skincare regime and save £20 on a FREE weekly treatment!
Tropic Skincare, Unit 2A&2B, Beddington Lane Industrial Estate, Beddington Lane Croydon, Surrey CR0 4TD
Text-only version of this email
TROPIC FREE DELIVERY on orders over £40 Now that winter is behind us, it's time to dust off those cobwebs and revitalise your skincare!  HOW TO APPLY YOUR ABC SKINCARE COLLECTION: CLEANSE Wash away makeup and impurities with one of our cleansers – from the jojoba oil-rich Smoothing Cleanser to water-activated Clear Skies, they'll leave skin soft and fresh.  TONE Refresh and hydrate your skin with a spritz of Morning Mist or opt for a few splashes of Juicy Greens on a cotton pad to help smooth your complexion.  MOISTURISE Hydrate your skin with one of our organic moisturisers! Skin Feast is packed with nourishing ingredients to replenish dull skin, while Fresh Waves is a clarifying, lighter alternative for those with oily skin.  TREAT Boost your skin with a weekly treatment tailored to your skin type. Will you choose Face Smooth Brightening Polish, Comfort Food Deep Hydration Mask, Electric Bloom Tightening Mask, or New Horizons Blemish-Clearing Mask?   Fancy a saving? Spin the wheel for a special something... You're always a winner with us. Shop our ABC collection for your perfect skincare regime and save £20 on a FREE weekly treatment!  REDISCOVER YOUR GLOW! SKINCARE QUIZ find your perfect routine Nz 4R HAPPINESS GUARANTEE 30 days to refund or exchange LIVE CHAT your questions, answered FbTwIgTt Tropic Skincare, Unit 2A&2B, Beddington Lane Industrial Estate, Beddington Lane Croydon, Surrey CR0 4TD
Show all
The Latest Emails Sent By Tropic
More Emails, Deals & Coupons From Tropic
Email Offers, Discounts & Promos From Our Top Stores