Back to school savings! 📚
Tropic sent this email to their subscribers on September 6, 2023.
TWO FREE GIFTS when you spend £70+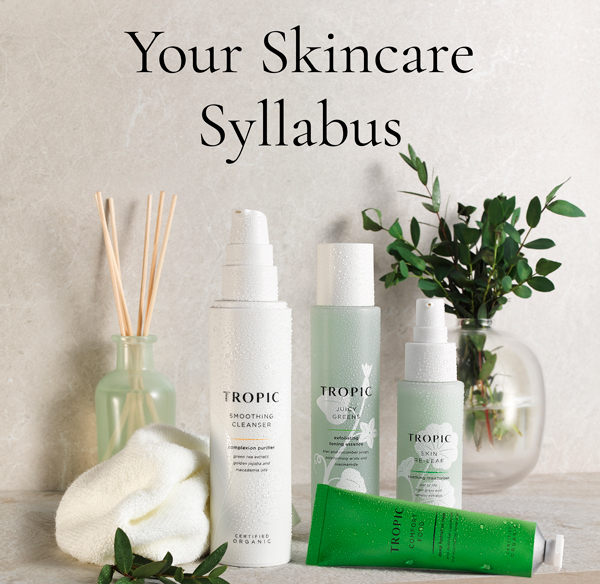 September's already here, but just because summer is over, we don't need to lose our glow! Spend £70+ to receive TWO FREE mini bestsellers.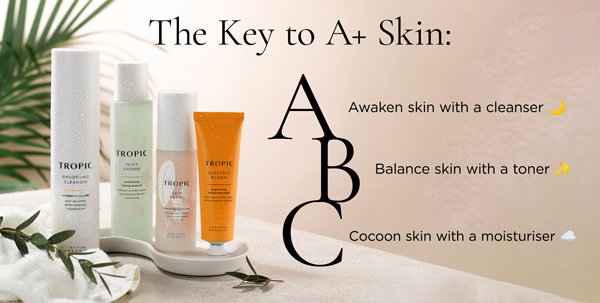 Don't forget when you choose our ABC collection, you'll get a FREE weekly treatment!
Check out now and get FREE delivery on your brand new skincare routine!
Delights Your Senses
Our LIMITED EDITION Wild Mango Smoothie is BACK!
🥭 Delectable tropical scent
🥭 Intensely moisturises and softens
🥭 Strengthens the skin

10% of our profits are donated to good causes, such as our partnership with UWS.
Your money helps provide access to education for children in some of the most remote regions of the globe.
MADAMSINGH SCHOOL, NEPAL
Madamsingh School fosters open dialogue through its Girls' Club, empowering girls to discuss rights, health and wellbeing. A recent student-led Leadership Development session nurtured confident community leaders.
AMPANDRIVOTSE SCHOOL, MADAGASCAR
In Madagascar, Grade 5 students at Ampandrivotse School achieved a 100% certificate success rate and 820 trees were planted to support reforestation efforts.
Together, we're making a positive impact through education with UWS.
Tropic Skincare, Unit 2A&2B, Beddington Lane Industrial Estate, Beddington Lane Croydon, Surrey CR0 4TD
Text-only version of this email
TROPIC TWO FREE GIFTS when you spend £70+ Your Skincare Syabus A September's already here, but just because summer is over, we don't need to lose our glow! Spend £70+ to receive TWO FREE mini bestsellers. SHOP NOW The Key to A Skin: Awaken skin with a cleanser Balance skin with a toner Cocoon skin with a moisturiser Don't forget when you choose our ABC collection, you'll get a FREE weekly treatment! SAVE £20 WITH ABCULTIMATE SKINCARE GUIDE Check out now and get FREE delivery on your brand new skincare routine! DELIGHTS YOUR SENSES Our LIMITED EDITION Wild Mango Smoothie is BACK! 🥭 Delectable tropical scent 🥭 Intensely moisturises and softens 🥭 Strengthens the skin GET YOURS NOW EDUCATE THE FUTURE CHANGE THE FUTURE UWS 10% of our profits are donated to good causes, such as our partnership with UWS. Your money helps provide access to education for children in some of the most remote regions of the globe. MADAMSINGH SCHOOL, NEPAL Madamsingh School fosters open dialogue through its Girls' Club, empowering girls to discuss rights, health and wellbeing. A recent student-led Leadership Development session nurtured confident community leaders. AMPANDRIVOTSE SCHOOL, MADAGASCAR In Madagascar, Grade 5 students at Ampandrivotse School achieved a 100% certificate success rate and 820 trees were planted to support reforestation efforts. Together, we're making a positive impact through education with UWS. FIND OUT MORE SKINCARE ROUTINE FINDER Find your dream regime LIVE CHAT Your questions, answered HAPPINESS GUARANTEE 30 days to refund or exchange. FbIgTtYt Tropic Skincare, Unit 2A&2B, Beddington Lane Industrial Estate, Beddington Lane Croydon, Surrey CR0 4TD
Show all
The Latest Emails Sent By Tropic
More Emails, Deals & Coupons From Tropic
Email Offers, Discounts & Promos From Our Top Stores