🥶 Don't forget about the Winter Price Plunge!
Swimsuits For All sent this email to their subscribers on January 25, 2023.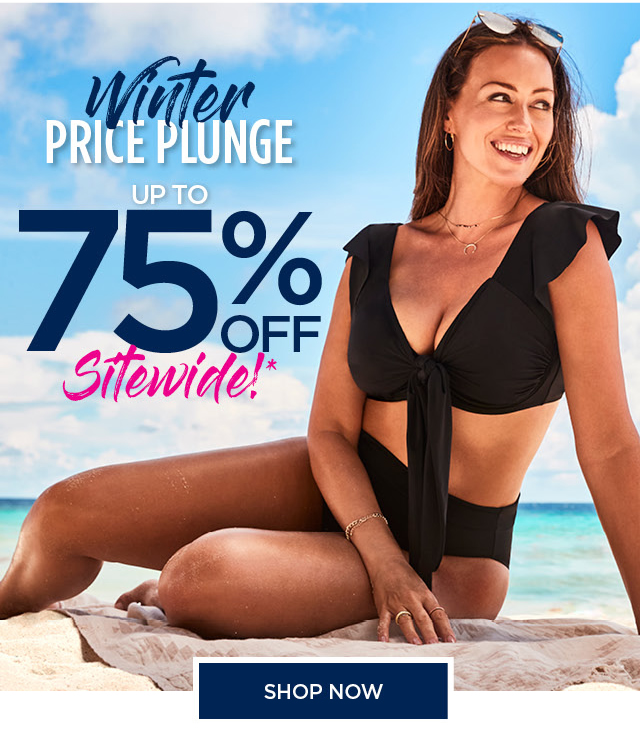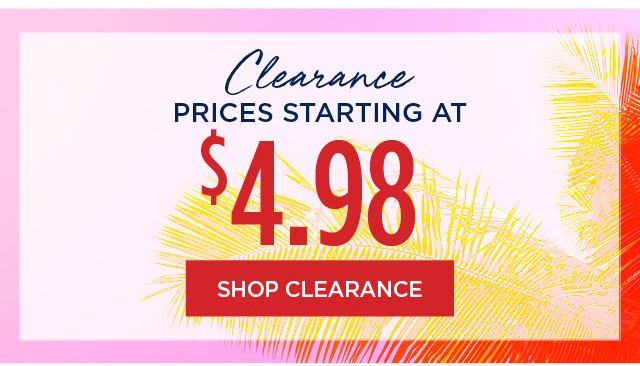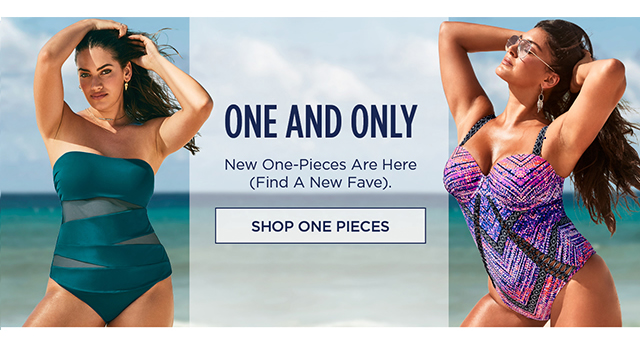 ENJOY UNTIL: 1.29 • EXCLUSIONS APPLY
Having trouble seeing this email?
Text-only version of this email
Prices keep plunging swimsuitsforall SWiMSUj7s One Piece Swimdresses Tankinis Bikinis Bottoms Cover Ups Sale One Piece One Piece One Piece One Piece One Piece One Piece One Piece Winter Price Plunge S N SHOP NOW Shop By Trend SHC?,BW New Arrivals Vacation Must Haves VACATION Uy HAVES Little Black Swim Extended Sizes 28 - 44 Chlorine Resistant Print Shop Shop By Trend Veararce PRICES STARTING AT SHOP BY CATEGORY ONE PIECE COVER UPS SWIMDRESSES BIKINIS TANKINIS SIZE 28 BOTTOMS Shoes & Accessories SHOES SANDALS CLEARANCE ONE AND ONLY New One-Pieces Are Here Find A New Fave. SHOP ONE PIECES RECOMMENDED FOR YOU Chlorine Resistant Long Bike Short Swim Bottom Chlorine Resistant A-line Swim Skirt Relaxed Fit Swim Short Chlorine Resistant Banded Swim Short 14 Brands, 1 Easy Check Out 14 Brands 1 Easy Checkout OneStopPlus Woman Within ROAMAN'S CATHERINES JESSICA LONDON elos JUNE VIE Active For All IVE ACTI Intimates for All Shoes For All SHOES Swimsuits For All SWIMSUTS BrylaneHome KINGSIZE Sullbe OUTLET NEW ARRIVALS STAY CONNECTED facebook instagram pinterest twitter youtube email We Ship Internationally 1.888.241.SWIM 7946 ENJOY UNTIL: 1.29  •   EXCLUSIONS APPLY Having trouble seeing this email?
Show all
The Latest Emails Sent By Swimsuits For All
More Emails, Deals & Coupons From Swimsuits For All
Email Offers, Discounts & Promos From Our Top Stores