Still thinking it over?
Smile Makers sent this email to their subscribers on September 23, 2023.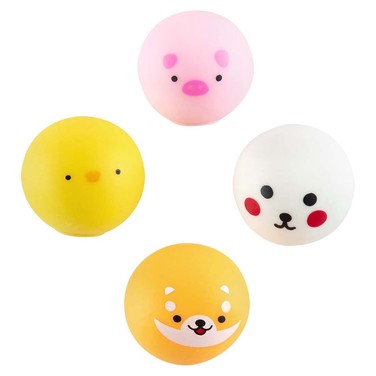 Animal Marsh-Ball-Os
#TOY2740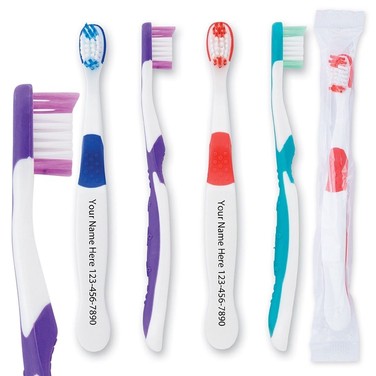 Custom SmileCare™ Toddler Toothbr...
#BRSH117
We think you'll love these too!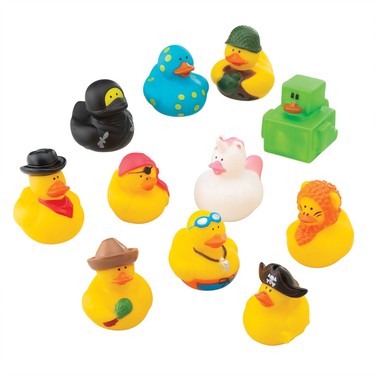 Rubber Duckie Value Pack
#DUCK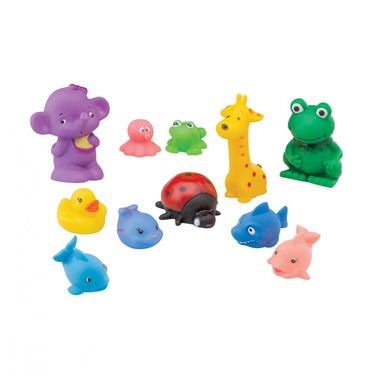 Squeeze Toy Value Pack
#SQUEEZE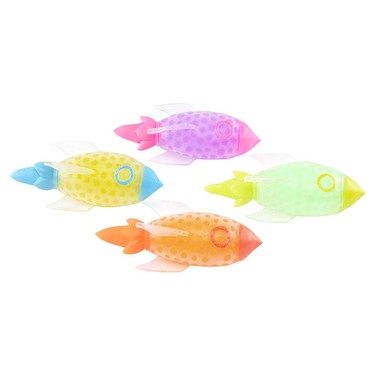 Stretchy Water Bead Rockets
#TOY2744
If you have any questions or would like assistance, please call us at 1-888-800-7645 M–F from 9 AM to 5 PM ET.
To continue receiving valuable information and offers from SmileMakers, please to our emails and add [email protected] to your address book/trusted sender list. We cannot respond to emails sent to this address. For assistance, contact customer service.
Due to shipping delays, all items shown may not be immediately available for purchase. Please see SmileMakers.com for the most up-to-date inventory information.
Notice of Collection of Personal Information and Opt Out Rights. Consumers in California, Colorado, Connecticut, Virginia and Utah, please visit for information about the categories of and purposes for which we process personal information and the right to opt out of the sale of personal information and targeted advertising.
For Terms and Conditions, please see for terms and conditions governing all orders and customer interactions.
|
SmileMakers | 425 Sha Lane, Spartanburg, SC 29307 United States | 1-888-800-7645
Text-only version of this email
Take another look! ͏  ͏  ͏  ͏  ͏  ͏  ͏  ͏  ͏  ͏  ͏  ͏  ͏  ͏  ͏  ͏  ͏  ͏  ͏  ͏  ͏  ͏  ͏  ͏  ͏  ͏  ͏  ͏  ͏  ͏  ͏  ͏  ͏  ͏  ͏  ͏  ͏  ͏  ͏  ͏  ͏  ͏  ͏  ͏  ͏  ͏  ͏  ͏  ͏  ͏  ͏  ͏  ͏  ͏  ͏  ͏  ͏  ͏  ͏  ͏  ͏  ͏  ͏  ͏  ͏  ͏  ͏  ͏  ͏  ͏  ͏  ͏  ͏  ͏  ͏  ͏  ͏  ͏  ͏  ͏  ͏  ͏  ͏  ͏  ͏  ͏  ͏  ͏  ͏  ͏  ͏  ͏  ͏  ͏  ͏  ͏  ͏  ͏  ͏  ͏  ͏  ͏  ͏  ͏  ͏  ͏  ͏  ͏  ͏  ͏  ͏  ͏  ͏  ͏  ͏  ͏  ͏  ͏  ͏  ͏  ͏  ͏  ͏  ͏  ͏  ͏  ͏  ͏  ͏  ͏  ͏  ͏  ͏  ͏  ͏  ͏  ͏  ͏ ­ ­ ­ ­ ­ ­ ­ ­ ­ ­ ­ ­ ­ ­ ­ ­ ­ ­ ­ ­ ­ ­ ­ ­ ­ ­ ­ ­ ­ ­ ­ ­ ­ ­ ­ ­ ­ ­ ­ ­ ­ ­ ­ ­ ­ ­ ­ ­ ­ ­ ­ ­ ­ ­ ­ ­ ­ ­ ­ ­ ­ ­ ­ ­ ­ ­ ­ ­ ­ ­ ­ ­ ­ ­ ­ ­ ­ ­ ­ ­ ­ ­ ­ ­ ­ ­ ­ ­ ­ ­ ­ ­ ­ ­ ­ ­ ­ ­ ­ ­ ­ ­ ­ ­ ­ ­ ­ ­ ­ ­ ­ ­ ­ ­ ­ ­ ­ ­ ­ ­ ­ ­ ­ ­ ­ ­ ­ ­ ­ ­ ­ ­ ­ ­ ­ ­ ­ ­   Smile Makers Same Day Shipping Categories Practice Type What's Hot Need A Coupon? See something you like? Animal Marsh-Ball-Os Animal Marsh-Ball-Os #TOY2740 Take another look Custom SmileCare™ Toddler Toothbrushes Custom SmileCare™ Toddler Toothbr... #BRSH117 Take another look We think you'll love these too! Rubber Duckie Value Pack Rubber Duckie Value Pack #DUCK Squeeze Toy Value Pack Squeeze Toy Value Pack #SQUEEZE Stretchy Water Bead Rockets Stretchy Water Bead Rockets #TOY2744 If you have any questions or would like assistance, please call us at 1-888-800-7645 M–F from 9 AM to 5 PM ET. Hypo Buy Now Buy Now Buy Now Facebook Twitter Instagram Pinterest linkedIn  To continue receiving valuable information and offers from SmileMakers, please to our emails and add
[email protected]
to your address book/trusted sender list. We cannot respond to emails sent to this address. For assistance, contact customer service. Due to shipping delays, all items shown may not be immediately available for purchase. Please see SmileMakers.com for the most up-to-date inventory information. Notice of Collection of Personal Information and Opt Out Rights. Consumers in California, Colorado, Connecticut, Virginia and Utah, please visit for information about the categories of and purposes for which we process personal information and the right to opt out of the sale of personal information and targeted advertising. For Terms and Conditions, please see for terms and conditions governing all orders and customer interactions. | SmileMakers | 425 Sha Lane, Spartanburg, SC 29307 United States | 1-888-800-7645
Show all
The Latest Emails Sent By Smile Makers
More Emails, Deals & Coupons From Smile Makers
Email Offers, Discounts & Promos From Our Top Stores