Buy a P322, Get a $50 Webstore Coupon
Sig Sauer sent this email to their subscribers on September 22, 2023.
If you are having trouble reading this email, .
Purchase a P322 and Get a $50 Credit to the SIG Store
Purchase a new P322 from September 15 to December 15, 2023, and receive a $50 coupon code valid at sigsauer.com.
With an unprecedented 20+1 round capacity the new P322 gives you 21 reasons to love 22.
The new P322 was completely designed and built by SIG SAUER in New Hampshire and is loaded with premium features, including an optic ready removable rear sight plate so you can easily add a ROMEOZero red dot without the use of adapter plates.

The P322 also comes with a threaded barrel adapter making it suppressor ready right out of the box, and with it's ambidextrous controls, interchangeable flat and curved triggers and fiber optic front and rear sights the new P322 is the highest capacity, most advanced 22 pistol in its class.
VIDEO: On the Range with Phil Strader and the P322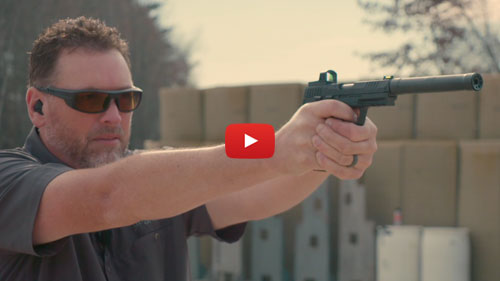 Must-Have P322 Accessories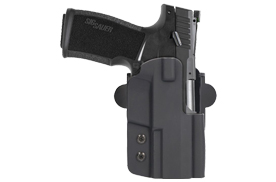 P322 Comp-Tac Holster
Daniel L. (Verified Buyer):
"Perfect fit for training on the range."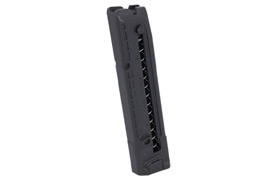 P322 25-Round 22LR Magazine
Robert S. (Verified Buyer):
"Got the 25rd for Steel Challenge. Works great."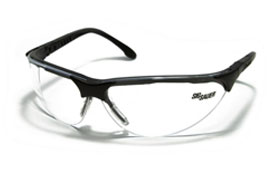 Eye Protection
Ballistic-rated safety eyewear with protection and comfort in mind.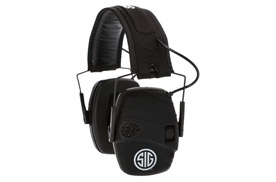 Ear Protection
Choose from electronic, bluetooth, passive or in-ear hearing production.
Terms and conditions:
Some age and shipping restrictions may apply. See website for complete details. All trademarks, service marks, trade names, trade dress, product names and logos appearing in this email are the property of their respective owners. No trademark or service mark appearing in this email may be used without the prior written consent of the mark's owner.
We are sending this email because you have either registered your firearm with us, registered for our newsletters, or entered one of our promotions. DO NOT REPLY TO THIS EMAIL, as this email address is used only for sending information about special promotions or surveys. This mailbox is not monitored. If you need assistance or have questions regarding our products or services, please call (603)-610-3000 option 1, and we will be happy to assist you. Thank you.
SIG SAUER Inc.,
72 Pease Boulevard, Newington, NH 03801
Text-only version of this email
If you are having trouble reading this email, . Buy a P322, Get a $50 Webstore Coupon Purchase a P322 and Get a $50 Credit to the SIG Store Purchase a new P322 from September 15 to December 15, 2023, and receive a $50 coupon code valid at sigsauer.com. LEARN MORE ABOUT THE P322 SIG STORE PROMOTION P322: BUY NOW OR FIND A DEALER P322 ROMEOZERO ELITE: BUY NOW OR FIND A DEALER With an unprecedented 20+1 round capacity the new P322 gives you 21 reasons to love 22. The new P322 was completely designed and built by SIG SAUER in New Hampshire and is loaded with premium features, including an optic ready removable rear sight plate so you can easily add a ROMEOZero red dot without the use of adapter plates. With an unprecedented 20+1 round capacity the new P322 gives you 21 reasons to love 22. The P322 also comes with a threaded barrel adapter making it suppressor ready right out of the box, and with it's ambidextrous controls, interchangeable flat and curved triggers and fiber optic front and rear sights the new P322 is the highest capacity, most advanced 22 pistol in its class. VIDEO: On the Range with Phil Strader and the P322 VIDEO: On the Range with Phil Strader and the P322 WATCH THE VIDEO Must-Have P322 Accessories P322 Comp-Tac Holster P322 Comp-Tac Holster 4.7 ★★★★★ 35 Reviews Daniel L. (Verified Buyer): "Perfect fit for training on the range." BUY NOW SIG SuppressorsP322 25-Round 22LR Magazine P322 25-Round 22LR Magazine 4.6 ★★★★★ 104 Reviews Robert S. (Verified Buyer): "Got the 25rd for Steel Challenge. Works great." SHOP ALL P322 MAGAZINES Eye Protection Eye Protection Ballistic-rated safety eyewear with protection and comfort in mind. BUY NOW Ear Protection Ear Protection Choose from electronic, bluetooth, passive or in-ear hearing production. SHOP EAR PROTECTION   FIREARMS  • AMMUNITION  • ELECTRO-OPTICS  • SUPPRESSORS  • AIRGUNS  • TRAINING                 Terms and conditions: Some age and shipping restrictions may apply. See website for complete details. All trademarks, service marks, trade names, trade dress, product names and logos appearing in this email are the property of their respective owners. No trademark or service mark appearing in this email may be used without the prior written consent of the mark's owner. We are sending this email because you have either registered your firearm with us, registered for our newsletters, or entered one of our promotions. DO NOT REPLY TO THIS EMAIL, as this email address is used only for sending information about special promotions or surveys. This mailbox is not monitored. If you need assistance or have questions regarding our products or services, please call (603)-610-3000 option 1, and we will be happy to assist you. Thank you. SIG SAUER Inc., 72 Pease Boulevard, Newington, NH 03801 (603) 610-3000 sigsauer.com
Show all
The Latest Emails Sent By Sig Sauer
More Emails, Deals & Coupons From Sig Sauer
Email Offers, Discounts & Promos From Our Top Stores