Morning Consult Health: Drugmakers Said to Plot Legal Challenge to Medicare Price Negotiation Program
Morning Consult sent this email to their subscribers on May 9, 2023.
Health
Essential health care industry news & intel to start your day.
May 9, 2023
Today's Top News
Worth watching today:
FDA's Nonprescription Drugs Advisory Committee and Obstetrics, Reproductive and Urologic Drugs Advisory Committee

joint meeting

to review a supplemental new drug application for Laboratoire HRA Pharma's daily birth control drug Opill.
A MESSAGE FROM MORNING CONSULT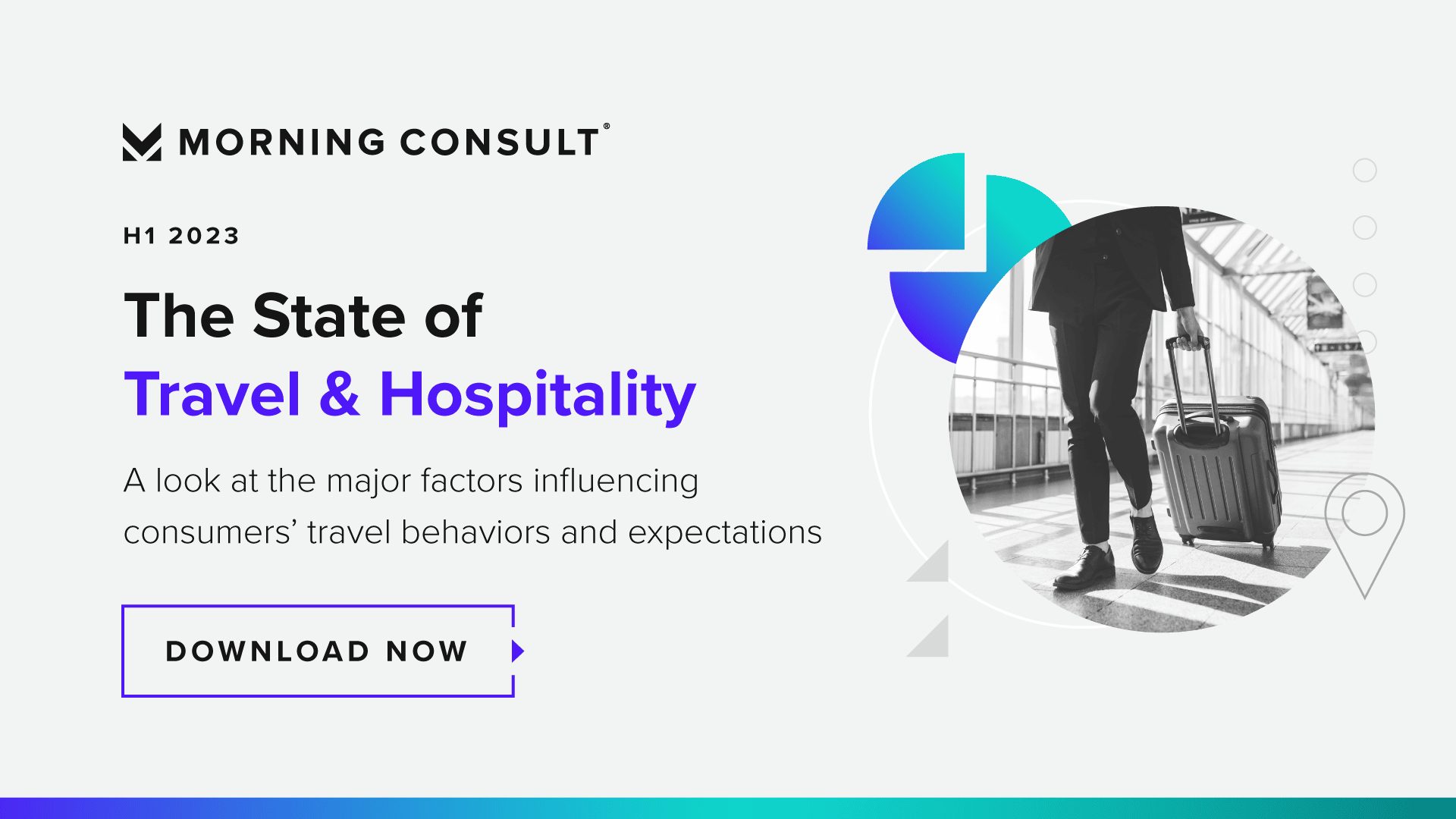 What Else You Need to Know
End of covid emergency highlights U.S. weakness in tracking outbreaks
Lena H. Sun, The Washington Post
The end of the covid public health emergency highlights longstanding vulnerabilities of a technologically weak and fractured public health surveillance system.
Thursday is last day to get COVID-19 tests covered by insurance
Kelly Tyko, Axios
The end of the federal government's health emergency that began in March 2020 will shift who pays for the testing kits and some COVID-19 treatments.
What goes away when the Covid health emergency ends this week
Daniel Payne et al., Politico
While Covid-19 no longer dominates the headlines, ending the state of emergency will affect everything from free vaccines and tests to food assistance programs, and could come as a shock to Americans as subsidized programs they've grown accustomed to expire.
The COVID public health emergency ends this week. Here's what's changing
Selena Simmons-Duffin, NPR News
Three years ago, the emergency declaration enabled certain tools for fighting the pandemic and protecting Americans. Now that it's expiring, here's what is changing — and what's not.
NIH Renews Canceled Grant Probing Bat Coronavirus Link
Jeannie Baumann, Bloomberg Law
EcoHealth Alliance, a New York-based nongovernmental organization, announced Monday that the National Institute of Allergy and Infectious Diseases, part of the National Institutes of Health, issued the grant renewal on research to analyze more new whole genomes and genome segments of coronavirus related to severe acute respiratory syndrome, or SARS.
Q&A: Sen. Sanders on insulin costs and his committee's generic drug kerfuffle
Sarah Owermohle, Stat News
Wednesday's Senate hearing on high costs for insulin "is not the end" of Sen. Bernie Sanders' plans for drug pricing interrogations, he told STAT in an interview. But it will be a show.
Most U.S. adults say the abortion pill mifepristone should stay on the market, Post-ABC poll finds
Emily Guskin, The Washington Post
The survey finds that 66 percent of U.S. adults say mifepristone should remain on the market, while 24 percent say it should be taken off the market.
Abortion pill case to be heard by conservative, anti-abortion panel
Brendan Pierson and Jacqueline Thomsen, Reuters
A case brought by anti-abortion groups seeking to ban the abortion pill mifepristone nationwide will be heard next week by a panel of three deeply conservative judges hostile to abortion rights, a federal appeals court revealed on Monday.
Nancy Mace finds herself on a lonely GOP island
Mychael Schnell, The Hill
The second-term Republican representative from South Carolina has become one of the most vocal critics of her party on core issues and has found herself at the center of key votes in the new Congress.
Lawmakers ask for data on maternal mental health program's effectiveness
Rachel Scully, The Hill
In a letter to the Health Resources and Services Administration (HRSA) led by Maternity Care Caucus co-chairs Reps. Young Kim (R-Calif.) and Robin Kelly (D-Ill.), lawmakers requested data on the National Maternal Mental Health Hotline one year after the program started.
Khanna, Sanders to call for action aimed at easing burden of medical debt
Hanna Trudo, The Hill
The upcoming "Freedom From Medical Debt" initiative, led by Our Revolution, Rep. Ro Khanna (D-Calif.) and Sen. Bernie Sanders (I-Vt.) and first reported by The Hill, is intended to push Democrats from the White House to Congress to address what liberals see as one of the most pressing national problems: the cost of care.
Many people living in the 'Diabetes Belt' are plagued with medical debt
Robert Benincasa and Nick McMillan, NPR News
More than half of the counties in the nation's so-called Diabetes Belt also have high rates of medical debt among their residents, an NPR analysis found.
High-cost medical credit cards a growing problem for patients. Here's what you should know.
Irina Ivanova, CBS News
Medical credit cards, once limited to esoteric procedures that weren't covered by insurance, have grown in popularity in the past decade as health care costs have continued to rise and Americans are spending more out-of-pocket for even routine procedures.
Severe Bleeding Risk After Childbirth Drops With Low-Cost Measures, Study Shows
Janice Kew, Bloomberg
The number of women losing more than a liter of blood, a key postpartum risk measure, fell 60% when midwives monitored blood loss accurately and used a group of World Health Organization-recommended treatments including uterine massage and intravenous fluids, according to a study published Tuesday in the New England Journal of Medicine.
A mental illness in your 20s and 30s could mean a greater chance of heart attack and stroke
Madeline Holcombe, CNN
The study published Monday in the European Journal of Preventive Cardiology looked at the health data of more than 6.5 million people through the Korean National Health Insurance Service database.
With judge's ruling, some employers may cut off no-cost preventive care: survey
Frank Diamond, Fierce Healthcare
The National Alliance of Healthcare Purchaser Coalitions polled 30 employers who cover 1.5 million workers, and found 72% of respondents expect to continue providing coverage for all preventive services in full as is required in the ACA, while 6% said that they expect to be more selective and 22% did not know how they would approach coverage for preventive care services.
Home care providers cry foul on CMS rule to increase caregiver wages
Diane Eastabrook, Modern Healthcare
Home health providers are challenging a proposed rule by CMS requiring states to allocate 80% of Medicaid HCBS funding to caregiver wages.
UnitedHealth extends its hot streak as the most profitable payer in Q1
Paige Minemyer, Fierce Healthcare
UnitedHealth Group extended its streak as the most profitable company among major national insurers in the first quarter of 2023, reporting $5.6 billion in earnings. By comparison, fellow healthcare giant CVS Health reported the second-highest profit in the quarter at $2.1 billion, less than half of UnitedHealth's haul.
California Debates Extending PTSD Coverage to More First Responders
Annie Sciacca, KFF Health News
A state Senate bill would extend workers' compensation coverage of post-traumatic stress injuries for firefighters and police officers. But a separate bill to cover paramedics and EMTs is unlikely to be heard.
AHA, hospital groups file court brief asking to restore ACA preventive services mandate
Brian T. Horowitz, Healthcare Dive
The medical associations said preventive health services are essential to increase longevity and quality of life, and that medical evidence should dictate preventive care recommendations rather than political considerations.
Stressed out and burned out: Nurses demand change
Erika Edwards, NBC News
Nurses nationwide are overworked, overloaded with patients and, quite frankly, over it all. There are not enough nurses in the workforce to ease the problem.
Premier exploring alternatives that could include its sale
Alex Kacik, Modern Healthcare
Premier, which has a member network of more than 4,400 hospital and health systems, established a special committee of independent directors to evaluate strategic alternatives.
On the Night Shift With a Sexual Assault Nurse Examiner
Katheryn Houghton, KFF Health News
Montana and other states are trying to increase the number of nurses specially trained to treat survivors of sexual assault.
Pharma, Biotech and Devices
Novavax lays off 25% of workforce, releases 2023 outlook
Reuters
Novavax said on Tuesday it will reduce its global workforce by 25% as the cash-strapped biotech pushes forward with its plans to slash expenses and navigate tepid demand for its COVID-19 vaccines.
What to know about a pivotal FDA hearing on Sarepta's gene therapy for Duchenne
Jason Mast, Stat News
On Friday, a committee of advisers to the Food and Drug Administration will meet to discuss Sarepta Therapeutics' closely watched experimental gene therapy for Duchenne muscular dystrophy.
BioPharma Solutions sold for $4B+ to two private equity firms
Paul Schloesser, Endpoints News
Advent International and Warburg Pincus, based in Boston and New York City, respectively, plan to operate the CDMO as a standalone company. The deal is expected to close later this year.
Insulin prices have dropped — will Civica still be a disrupter in the field?
Karissa Waddick, PharmaVoice
The nonprofit generics maker still sees a need for low-cost insulin despite recent moves by major drugmakers to slash the prices of their popular products.
Gilead's Anti-HIV Drug Royalties Worth $1 Billion, US Tells Jury
Christopher Yasiejko, Bloomberg Law
Gilead Sciences Inc. should pay the US as much as $1 billion in total royalties for Truvada and Descovy's infringement of three patents related to an HIV-prevention regimen, the government said as a closely watched trial between former research partners went to the jury.
Europe looks to shore up medicines supply amid shortages
Tyler Patchen, Endpoints News
Drug shortages have impacted both the US and Europe in recent years, and with Europe seeing a shortage in antibiotics and insulin, member states are looking for solutions to improve the medicine supply.
So you think you can go public? Few biotechs dance with Wall Street
Max Bayer, Fierce Biotech
Only six drug-developing biotechs have finalized or announced IPO plans so far this year, compared to 19 in 2022, the lowest annual total in a decade.
Opinions, Editorials and Perspectives
This email was sent to: [email protected] by: Morning Consult
1025 F Street NW, Suite 800, Washington, DC 20004
|
Text-only version of this email
Essential health care industry news & intel to start your day. WV MORNING CONSULT   HEALTH Essential health care industry news & intel to start your day. MAY 9, 2023 By Ricky Zipp Twitter Email   TODAY'S TOP NEWS * Several top pharmaceutical companies are working on a legal challenge to Medicare's new drug price negotiation program, including an argument that prohibiting companies from discussing the negotiation process violates constitutional rights, according to six industry sources. (Reuters) * Medicare's drug price negotiation program is overwhelmingly popular with the Medicare population: More than 4 in 5 people who are eligible for Medicare support the expansion of the program's newly granted powers to negotiate drug prices, according to a March Morning Consult survey. * Abortion providers in Kansas, Montana and Virginia filed a lawsuit challenging the Food and Drug Administration's restrictions on how the abortion pill mifepristone can be prescribed and, ultimately, to preserve access to the medication in their state. The lawsuit comes amid a legal battle to keep mifepristone on the market and maintain full access to the drug across the country. (The Associated Press) * The U.S. government will award New York University and Brown University more than $5 million over four years to study two designated sites in New York City and one opening in Providence, R.I., for people to safely use drugs, the first time the federal government has funded a study on safe injection sites. (The Associated Press) * While a majority of the public supports strategies to reduce harm for people who use drugs, like the expansion of access to the overdose reversal drug naloxone and clean syringe programs, a 47% plurality of U.S. adults back sites for people to safely use drugs, according to a recent Morning Consult survey. * Public health experts are concerned that an increase of mpox cases in Chicago, including among people who have been vaccinated against the virus, could be a sign of a potential uptick in cases this summer among gay and bisexual men. Howard Brown Health, an LGBTQ-focused health clinic in the city, reported eight new cases of mpox since April 17, compared with one case reported to the Chicago Public Health Department in the previous three months. (NBC News) Worth watching today: * FDA's Nonprescription Drugs Advisory Committee and Obstetrics, Reproductive and Urologic Drugs Advisory Committee joint meeting to review a supplemental new drug application for Laboratoire HRA Pharma's daily birth control drug Opill. CHART REVIEW Around 3 in 10 U.S. Adults Are Interested in Trying Ozempic, Other GLP-1s for Weight Loss Morning Consult Shares of U.S. adults who said theyre interested in trying GLP-1 prescription drugs such as Ozempic, Wegovy or Mounjaro for weight loss AllU.S. adults 29% Men 33% Women 24% Gen Z adults 26% Millennials 45% Gen Xers 27% Baby boomers 16% Income: $50k pLYA Income: $50k-$99k 30% Income: $100k L3A Currently dieting 44% Want to lose 20 Ibs. or less Want to lose 20 Ibs. w 7y Want to lose 50 Ibs. 39% Have a related health condition 33% Previously heard of GLP-1s 47% N u S Had not heard of GLP-1s i V MORNING CONSULT A MESSAGE FROM MORNING CONSULT VvV MORNING CONSULT H1 2023 The State of Travel Hospitality A look at the major factors influencing consumers travel behaviors and expectations DOWNLOAD NOW THE STATE OF TRAVEL & HOSPITALITY H1 2023 Morning Consult's semiannual report, The State of Travel & Hospitality, tracks evolving travel trends in the travel & hospitality sector and what they mean for the future of the industry. Download today. WHAT ELSE YOU NEED TO KNOW Coronavirus End of covid emergency highlights U.S. weakness in tracking outbreaks Lena H. Sun, The Washington Post The end of the covid public health emergency highlights longstanding vulnerabilities of a technologically weak and fractured public health surveillance system. Thursday is last day to get COVID-19 tests covered by insurance Kelly Tyko, Axios The end of the federal government's health emergency that began in March 2020 will shift who pays for the testing kits and some COVID-19 treatments. What goes away when the Covid health emergency ends this week Daniel Payne et al., Politico While Covid-19 no longer dominates the headlines, ending the state of emergency will affect everything from free vaccines and tests to food assistance programs, and could come as a shock to Americans as subsidized programs they've grown accustomed to expire. The COVID public health emergency ends this week. Here's what's changing Selena Simmons-Duffin, NPR News Three years ago, the emergency declaration enabled certain tools for fighting the pandemic and protecting Americans. Now that it's expiring, here's what is changing — and what's not. NIH Renews Canceled Grant Probing Bat Coronavirus Link Jeannie Baumann, Bloomberg Law EcoHealth Alliance, a New York-based nongovernmental organization, announced Monday that the National Institute of Allergy and Infectious Diseases, part of the National Institutes of Health, issued the grant renewal on research to analyze more new whole genomes and genome segments of coronavirus related to severe acute respiratory syndrome, or SARS. General Q&A: Sen. Sanders on insulin costs and his committee's generic drug kerfuffle Sarah Owermohle, Stat News Wednesday's Senate hearing on high costs for insulin "is not the end" of Sen. Bernie Sanders' plans for drug pricing interrogations, he told STAT in an interview. But it will be a show. Most U.S. adults say the abortion pill mifepristone should stay on the market, Post-ABC poll finds Emily Guskin, The Washington Post The survey finds that 66 percent of U.S. adults say mifepristone should remain on the market, while 24 percent say it should be taken off the market. Abortion pill case to be heard by conservative, anti-abortion panel Brendan Pierson and Jacqueline Thomsen, Reuters A case brought by anti-abortion groups seeking to ban the abortion pill mifepristone nationwide will be heard next week by a panel of three deeply conservative judges hostile to abortion rights, a federal appeals court revealed on Monday. Nancy Mace finds herself on a lonely GOP island Mychael Schnell, The Hill The second-term Republican representative from South Carolina has become one of the most vocal critics of her party on core issues and has found herself at the center of key votes in the new Congress.  Lawmakers ask for data on maternal mental health program's effectiveness Rachel Scully, The Hill In a letter to the Health Resources and Services Administration (HRSA) led by Maternity Care Caucus co-chairs Reps. Young Kim (R-Calif.) and Robin Kelly (D-Ill.), lawmakers requested data on the National Maternal Mental Health Hotline one year after the program started. Khanna, Sanders to call for action aimed at easing burden of medical debt Hanna Trudo, The Hill The upcoming "Freedom From Medical Debt" initiative, led by Our Revolution, Rep. Ro Khanna (D-Calif.) and Sen. Bernie Sanders (I-Vt.) and first reported by The Hill, is intended to push Democrats from the White House to Congress to address what liberals see as one of the most pressing national problems: the cost of care.  Many people living in the 'Diabetes Belt' are plagued with medical debt Robert Benincasa and Nick McMillan, NPR News More than half of the counties in the nation's so-called Diabetes Belt also have high rates of medical debt among their residents, an NPR analysis found. High-cost medical credit cards a growing problem for patients. Here's what you should know. Irina Ivanova, CBS News Medical credit cards, once limited to esoteric procedures that weren't covered by insurance, have grown in popularity in the past decade as health care costs have continued to rise and Americans are spending more out-of-pocket for even routine procedures. Severe Bleeding Risk After Childbirth Drops With Low-Cost Measures, Study Shows Janice Kew, Bloomberg The number of women losing more than a liter of blood, a key postpartum risk measure, fell 60% when midwives monitored blood loss accurately and used a group of World Health Organization-recommended treatments including uterine massage and intravenous fluids, according to a study published Tuesday in the New England Journal of Medicine. A mental illness in your 20s and 30s could mean a greater chance of heart attack and stroke Madeline Holcombe, CNN The study published Monday in the European Journal of Preventive Cardiology looked at the health data of more than 6.5 million people through the Korean National Health Insurance Service database. Payers With judge's ruling, some employers may cut off no-cost preventive care: survey Frank Diamond, Fierce Healthcare The National Alliance of Healthcare Purchaser Coalitions polled 30 employers who cover 1.5 million workers, and found 72% of respondents expect to continue providing coverage for all preventive services in full as is required in the ACA, while 6% said that they expect to be more selective and 22% did not know how they would approach coverage for preventive care services. Home care providers cry foul on CMS rule to increase caregiver wages Diane Eastabrook, Modern Healthcare Home health providers are challenging a proposed rule by CMS requiring states to allocate 80% of Medicaid HCBS funding to caregiver wages. UnitedHealth extends its hot streak as the most profitable payer in Q1 Paige Minemyer, Fierce Healthcare UnitedHealth Group extended its streak as the most profitable company among major national insurers in the first quarter of 2023, reporting $5.6 billion in earnings. By comparison, fellow healthcare giant CVS Health reported the second-highest profit in the quarter at $2.1 billion, less than half of UnitedHealth's haul. California Debates Extending PTSD Coverage to More First Responders Annie Sciacca, KFF Health News A state Senate bill would extend workers' compensation coverage of post-traumatic stress injuries for firefighters and police officers. But a separate bill to cover paramedics and EMTs is unlikely to be heard. Providers AHA, hospital groups file court brief asking to restore ACA preventive services mandate Brian T. Horowitz, Healthcare Dive The medical associations said preventive health services are essential to increase longevity and quality of life, and that medical evidence should dictate preventive care recommendations rather than political considerations. Stressed out and burned out: Nurses demand change Erika Edwards, NBC News Nurses nationwide are overworked, overloaded with patients and, quite frankly, over it all. There are not enough nurses in the workforce to ease the problem. Premier exploring alternatives that could include its sale Alex Kacik, Modern Healthcare Premier, which has a member network of more than 4,400 hospital and health systems, established a special committee of independent directors to evaluate strategic alternatives. On the Night Shift With a Sexual Assault Nurse Examiner Katheryn Houghton, KFF Health News Montana and other states are trying to increase the number of nurses specially trained to treat survivors of sexual assault. Pharma, Biotech and Devices Novavax lays off 25% of workforce, releases 2023 outlook Reuters Novavax said on Tuesday it will reduce its global workforce by 25% as the cash-strapped biotech pushes forward with its plans to slash expenses and navigate tepid demand for its COVID-19 vaccines. What to know about a pivotal FDA hearing on Sarepta's gene therapy for Duchenne Jason Mast, Stat News On Friday, a committee of advisers to the Food and Drug Administration will meet to discuss Sarepta Therapeutics' closely watched experimental gene therapy for Duchenne muscular dystrophy. BioPharma Solutions sold for $4B+ to two private equity firms Paul Schloesser, Endpoints News Advent International and Warburg Pincus, based in Boston and New York City, respectively, plan to operate the CDMO as a standalone company. The deal is expected to close later this year. Insulin prices have dropped — will Civica still be a disrupter in the field? Karissa Waddick, PharmaVoice The nonprofit generics maker still sees a need for low-cost insulin despite recent moves by major drugmakers to slash the prices of their popular products. Gilead's Anti-HIV Drug Royalties Worth $1 Billion, US Tells Jury Christopher Yasiejko, Bloomberg Law Gilead Sciences Inc. should pay the US as much as $1 billion in total royalties for Truvada and Descovy's infringement of three patents related to an HIV-prevention regimen, the government said as a closely watched trial between former research partners went to the jury. Europe looks to shore up medicines supply amid shortages Tyler Patchen, Endpoints News Drug shortages have impacted both the US and Europe in recent years, and with Europe seeing a shortage in antibiotics and insulin, member states are looking for solutions to improve the medicine supply. So you think you can go public? Few biotechs dance with Wall Street Max Bayer, Fierce Biotech Only six drug-developing biotechs have finalized or announced IPO plans so far this year, compared to 19 in 2022, the lowest annual total in a decade. Health Technology 'Hard to catch up': FDA commissioner on regulating new digital health tools Lizzy Lawrence, Stat News Digital health tools are developing faster than the Food and Drug Administration is able to regulate them, FDA Commissioner Robert Califf acknowledged this week.  Verizon will supply VA with mobile devices, emergency tech in $448M deal Annie Burky, Fierce Healthcare The partnership will allow for the wider adoption of mobile edge computing and software-defined wide-area network technology to improve the VA's broader network capabilities and ability to serve veterans. VA emergency response personnel will gain access to Verizon Frontline, a network of technology designed specifically for disaster response. Teens should be trained in media literacy and limit their screen time, psychologists say in new guidelines Kalhan Rosenblatt, NBC News The American Psychological Association released a set of 10 recommendations for adolescents' use of social media Tuesday, including training them in media literacy and limiting screen time so it does not interfere with sleep or physical activity. Opinions, Editorials and Perspectives If the Pandemic Is No Longer a Public Health Emergency, Then What Is It? David Quammen, The New York Times The world needs to move from response to preparedness mode. Fentanyl-laced pills are killing teens. Here's how to stop it. Leana S. Wen, The Washington Post Counterfeit pills are becoming more and more dangerous. This email was sent to:
[email protected]
by: Morning Consult 1025 F Street NW, Suite 800, Washington, DC 20004 |
Show all
The Latest Emails Sent By Morning Consult
More Emails, Deals & Coupons From Morning Consult
Email Offers, Discounts & Promos From Our Top Stores