The Monocle Weekend Edition – Sunday 28 May 2023
monocle.com sent this email to their subscribers on May 28, 2023.
London / Zürich / Toronto /
Los Angeles / Hong Kong / Tokyo
IN PARTNERSHIP WITH

Bases loaded
This week we sample some Italian comfort food, hit a boisterous bar in Zürich and check out an under-the-radar opening in Tokyo. Still not satisfied? Well, we have a rather fetching overnighter in Bath to try too. But before that, we hear from Monocle's editorial director, Tyler Brûlé, on his new Bangkok regime.
---
The Faster Lane /

Tyler Brûlé
Hit the ground walking
Early Sunday morning, Bangkok. I'll start with a confession. No, no, worry not. I didn't get into trouble in a strange bar in a seedy soi, wake up with a puckering tattoo south of my waistband or find lifestyle refugees from Khabarovsk and Yekaterinburg passed out on the loungers outside my room. I'm somewhat embarrassed to say that, for the first time in the 25 years that I've been travelling to the Thai capital, I hit the street at 06.45 and went for a proper walk. What had I been doing all these years? The early start made sense as the mercury was due to hit 40 by mid-afternoon. I set off in the direction of Sindhorn village, grabbed a coffee and made my way toward the newish Benchakitti Park. Along the way I watched the city come to life as street chefs started preparing fried rice dishes, kids made their way to Sunday classes or tennis lessons, dogs were taken out for tinkles, while runners and cyclists also took advantage of less sultry temperatures. Bangkok is not exactly walkable if you rely on the likes of Google Maps but if you use your instincts and have a rough idea of where you'd like to end up, it's amazing how a city falls easily into place and you eventually home in on your desired destination. By the time that I had reached the Villa Market in K Village I'd covered about 10km, found a tasty looking street vendor frying eggs, settled on a shady perch and felt that I'd established a routine worth repeating. And that's exactly what happened on Monday and Tuesday: new routes, superb architectural discoveries and a fresh appreciation for the city.
Sunday evening, Bangkok. A solid jolt of "I could live like this" envy is always a good thing to keep ambitions in place and daydreams colourful. On my last visit to Bangkok I zipped past an amazing residential tower dubbed Windshell and made a note to visit it on my return. Fortunately my friend Chanintr was involved with the designs of two apartments so gaining access wasn't difficult. The tricky part was leaving once I'd fallen for a sprawling, triple-height apartment that comes close to being one of the best that I'd ever seen, anywhere. Engineered to exploit cross breezes and reduce the need for air conditioning, the two residences that were orchestrated by Chanintr, his partner Belle and their colleagues at his namesake company had me rifling around in my pockets for loose change. If you're in the market for a chic Bangkok set-up, I know just the people who can help. If you're simply looking for an excellent place to drink and dine while contemplating whether to splash out on an airy Thai pad, Chanintr also has Café Craft – an exceptional new offering that specialises in classic Thai and international dishes – at the back of his company's showroom compound in Thonglor. If our schedules agree, we might just host a little Monocle event there before the start of the summer break.
Monday morning, The Forestias, a new community on the outskirts of Bangkok. Thailand has already proven that it knows how to run department stores (witness the Central Group's takeover of most big European names: Rinascente, Selfridges, Illum et al) and now it is also gaining a reputation for conjuring up visions of what living might look like in the future. The Forestias is a new development near to the international airport that is being created as a multi-generational, fully integrated precinct with all the trimmings, from Six Senses villas to low-rise retirement residences. Created by Magnolia Quality Development Corporation (MQDC), it puts much of what's on offer in the West to shame. On arrival we were greeted by a phalanx of handsome young men in olive-green jumpsuits and black, pointy go-go boots. We were then whisked along a pathway and up a sweeping staircase to a lovely café before being given a physical and virtual tour of what's to come. If you're planning the next and, dare I say final, chapter of your life, MQDC seems to have considered everything. It's also worth a peek from a pure branding perspective.
Monday evening, Bangkok. My colleague Gwen was the perfect host for a little Q&A that we held at the Foreign Correspondents' Club of Thailand and it was a delight to meet local hacks as well as Monocle readers and listeners. The event was a good reminder of both the dynamism of Bangkok's journalism community and the city's potential for building new ventures.
Tuesday evening, Zürich. Finally, three nights in a row at home. While it was good to escape the 40-degree heat of Bangkok, I couldn't stop thinking about that apartment at Windshell.
Thursday afternoon, Zürich. Spring – or something resembling early summer – has put in an appearance. The street outside The Monocle Café is packed, the rosé is flowing and it feels good to be back in the city as it shakes off the raindrops from the past six weeks.
Friday midday, a Swiss 777 bound for Tokyo, somewhere over Turkey. I'm happy to report that the proper buffet trolley is back in the air and there's a seafood extravaganza being served up by perky crew members who seem very happy with the service upgrade. The Spanish white goes well with the lobster tails and all seven episodes of The White Lotus.
Saturday afternoon, outside Little Nap café in Tomigaya. I'm standing with my colleague Fiona (our Tokyo bureau chief), enjoying a late afternoon coffee and watching the dogs and funky Tokyoites ease into their Saturday evening. It's a near-perfect picture of easy, agreeable urbanism. You should have joined us.
---
House News /

Monocle at Marbella Club Hotel
Dive right in
Slip into summer at Monocle's new pop-up shop at the Marbella Club Hotel's El Patio restaurant. Here, you'll find our latest print pieces – including our hot-off-the-press June issue – and a collection of seasonal essentials picked by our editors. Plus, expect some tailored solutions from Trunk Clothiers. Visit us between 10.00 and 19.00, and we'll be there to welcome you every day until 31 October.
Bulevar Príncipe Alfonso von Hohenlohe s/n 29602 Marbella, Málaga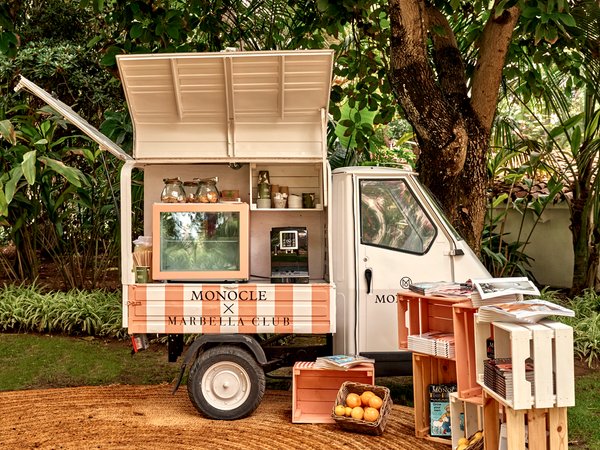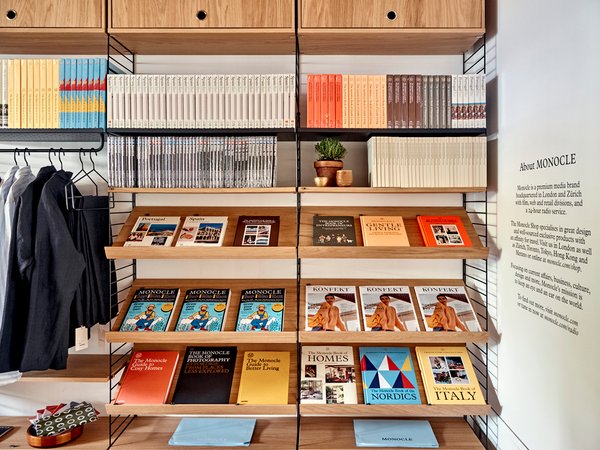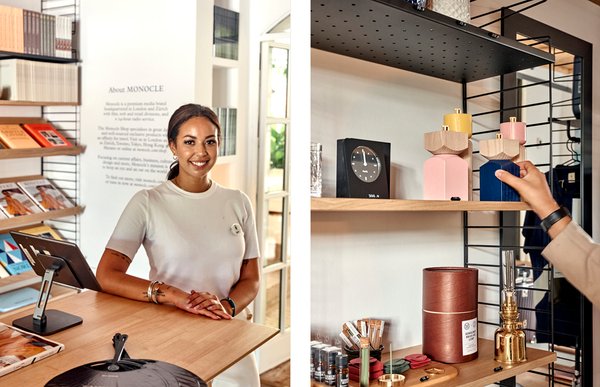 ---
Eating out /

Songbook, Tokyo
Simple pleasures
This tiny 15-seat restaurant is the latest from Kyohei Nishi, the chef behind popular French bistro Neki in Nihonbashi Kabuto-cho. Kyoto-born Nishi is a fourth-generation chef and a culinary thoroughbred.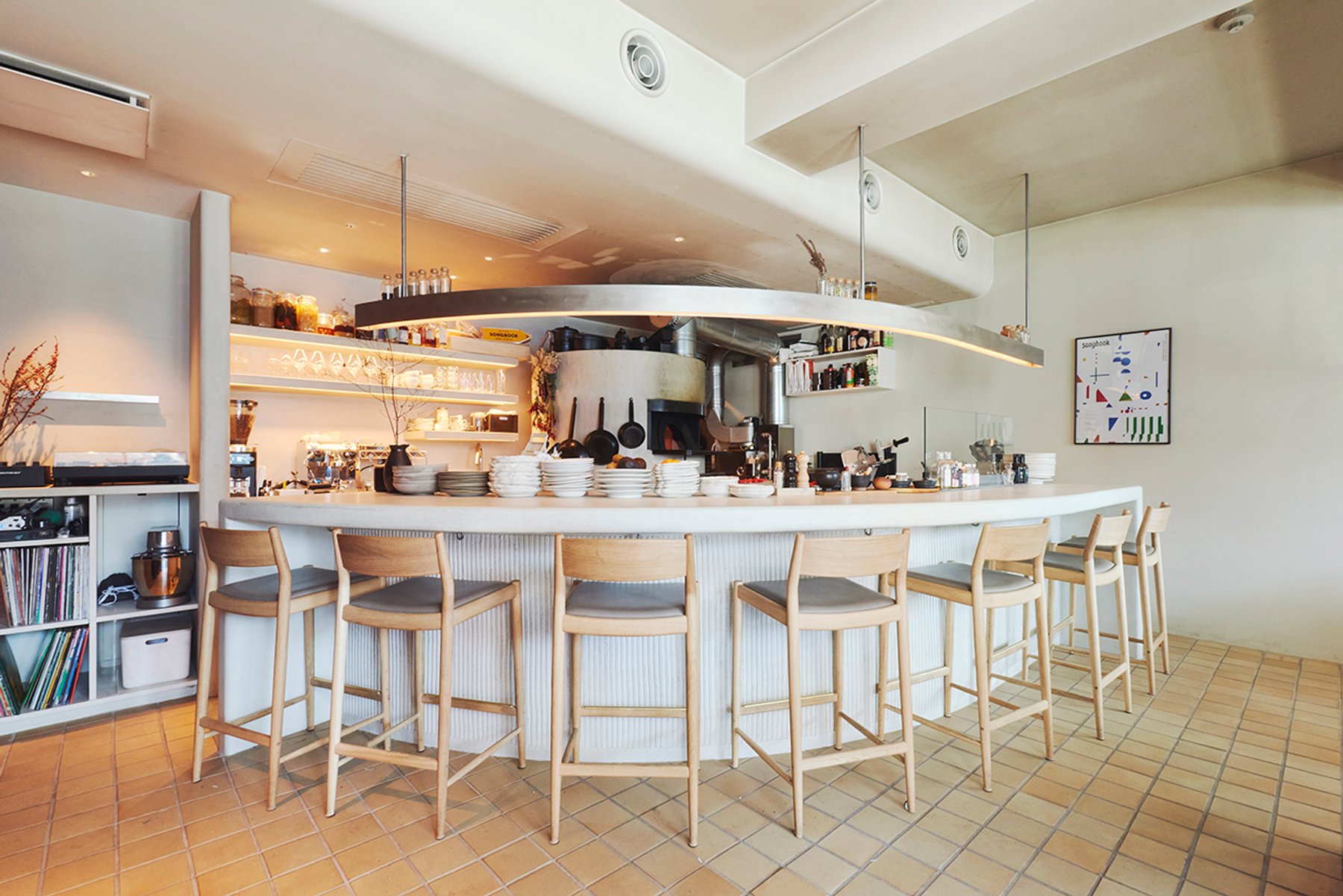 Having trained in Alsace and served in Gallic restaurants in Kyoto and Tokyo, he brings a deep knowledge of French cooking to his Japanese menu. "I cook Japanese ingredients on a wood fire," he says, smiling from behind a bespoke pizza oven. "I serve simple dishes but there is a lot of work involved." He painstakingly sources the best seasonal ingredients and the changing menu might include capon from Kagoshima or salad with kinkan citrus fruit and parmesan. Don't forget to try the pizza too.
5-10-7 Daita Setagaya-ku, Tokyo
---
Bottom's up /

Stereo Bar, Zürich
Pump it up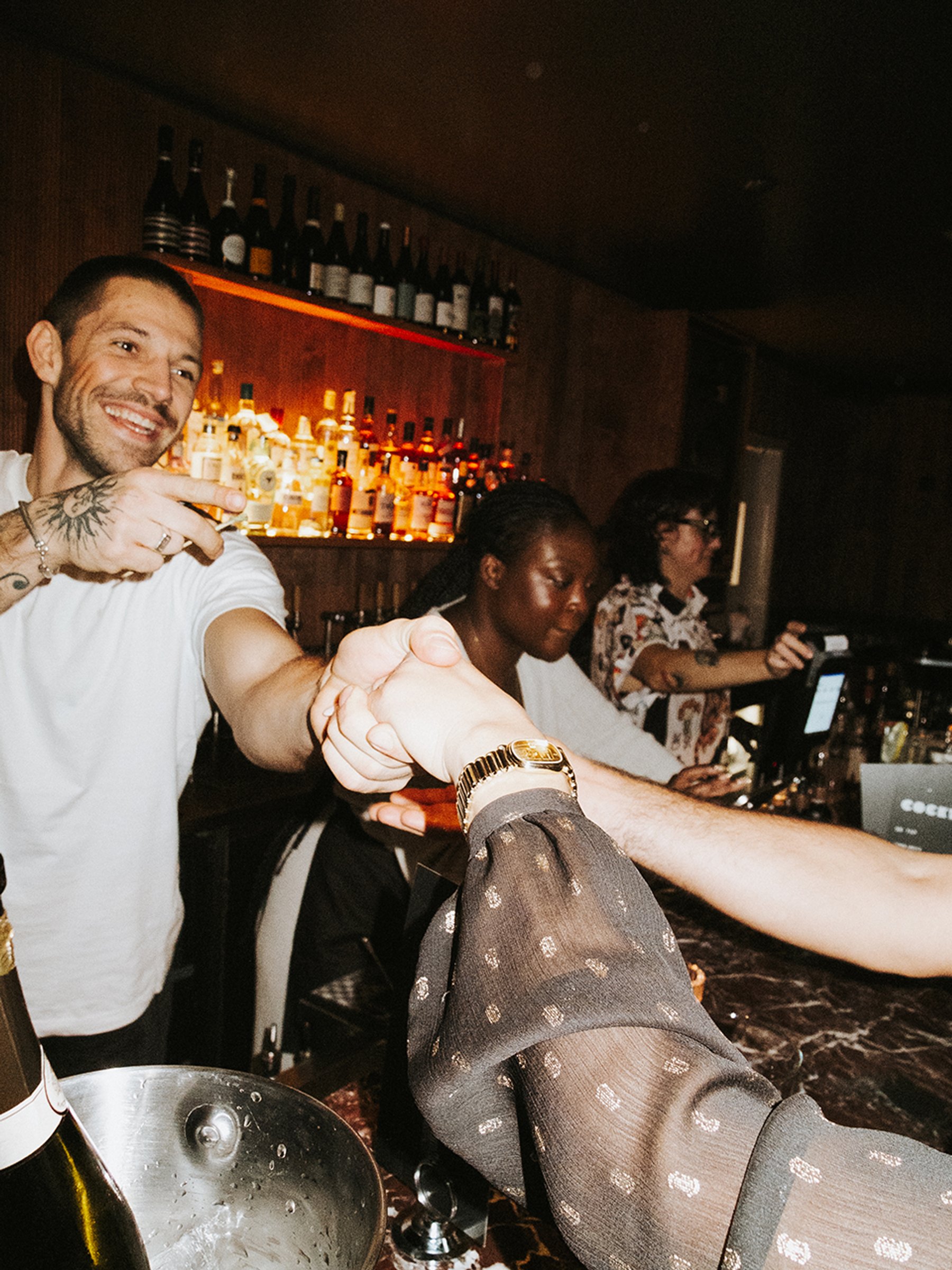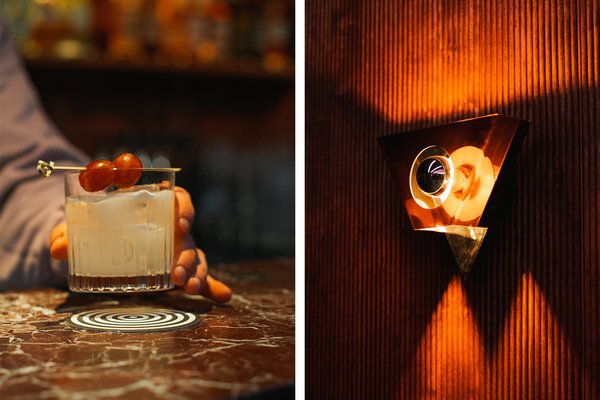 While many recent openings in Zürich focus on casual dinners, quiet soundtracks and intricate cocktails, Stereo cranks up the volume. On Wednesdays the music comes from the bar's record collection but on the weekends it welcomes some of the city's best DJs. The eclectic line-up proves that Zürich's music tastes have matured far beyond 1990s electronica. The interiors were developed with furniture-maker Walter Möbel and harness just the right amount of light. Be warned: time flies at Stereo, right up until 04.00 on the busiest nights. See you at the bar.
stereo-bar.ch
---
Sunday Roast /

Tamar Adler
Market values
Author and journalist Tamar Adler recently published The Everlasting Meal Cookbook: Leftovers A-Z, which explores how to make the most of your culinary odds and ends. From her home in upstate New York, she tells us about her favourite farmer's market, her love of mountainside lunches and the joy of meandering.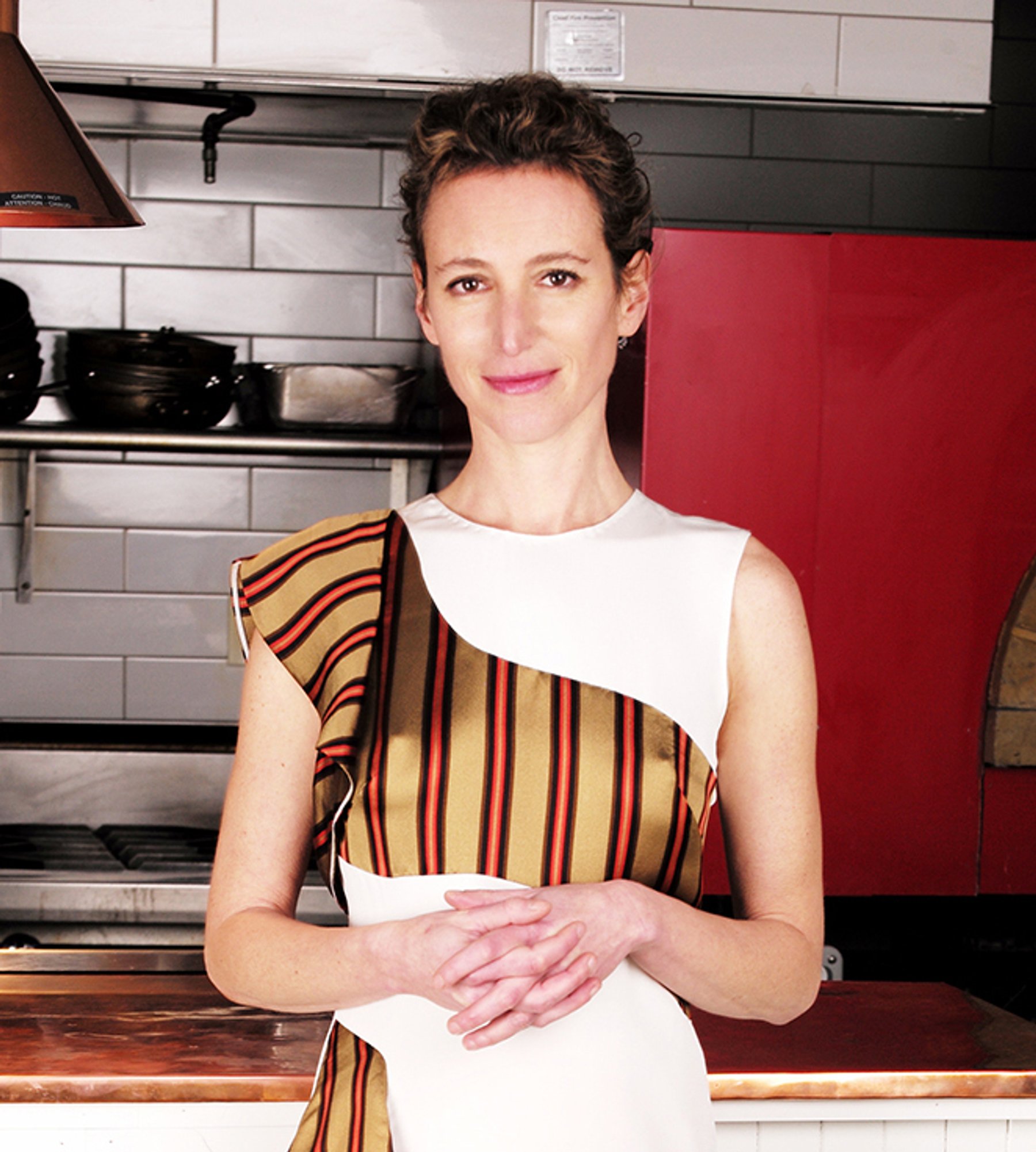 Where will we find you this weekend?
I'll be at the Hudson Farmers' Market and then either at Break Point Tennis in Kingston or on the courts at Hudson Senior High School. We have friends visiting so we'll also go on a long hike.
What's your ideal way to begin a Sunday – a gentle start or a jolt?
A gentle start, please. My husband claims that, if I had my way, I would read entire issues of The New Yorker and The New York Review of Books every Sunday morning before speaking to anyone. He's probably right. I usually make it through one or the other.
What's for breakfast?
Coffee with plenty of whole milk and maple syrup. Then, about an hour or two after waking up, I like something hearty such as granola, fried rice or soup.
A pantry essential?
Olive oil.
Lunch in or out?
Made by myself but eaten on a mountainside.
A Sunday culture must?
I love meandering, ideally involving a flea market and a tag sale or two.
What's on your evening menu?
Probably pasta with ricotta and spring vegetables. Nothing too complicated as tomorrow is a school day.
Who will join you?
Our neighbours from across the street – though, if they're coming, there's a chance that we'll alter the menu to grilled cheese for the younger generation and pasta for the adults.
A glass of something that you recommend?
Susucaru Rosato, a rosé from Sicilian producer Frank Cornelissen.
A Sunday-evening routine?
I'm afraid that we are woefully devoid of routines over here.
---
Turespaña MONOCLE
Impressions of a city
Pablo Picasso was born in Málaga, Spain on 25 October 1881. Though his family later moved to A Coruña and Barcelona, the artist would always consider himself a malagueño at heart. In fact, many of his formative interests, from the pulse of flamenco to the thrill of the bullfight, would recur in his greatest works.
As the Picasso Celebración 1973-2023 programme marks the 50th anniversary of the artist's death, now is the perfect opportunity to explore the city – and country – that shaped his inspirational life.
Recipe /

Ralph Schelling
'Pasta e ceci'
This week, Swiss chef Ralph Schelling rustles up some simple but sumptuous Italian comfort food. Pasta e ceci (pasta with chickpeas) is a staple in central and southern Italy but the dish reminds Schelling of a recent visit to the Siwa Oasis in Egypt, where he was inspired to give the dish a twist. "Adding some cumin and fresh yoghurt works well," he says. "You could also throw in peperoncini or anchovies and give the dish a fresh kick with some lemon juice before serving." Enjoy.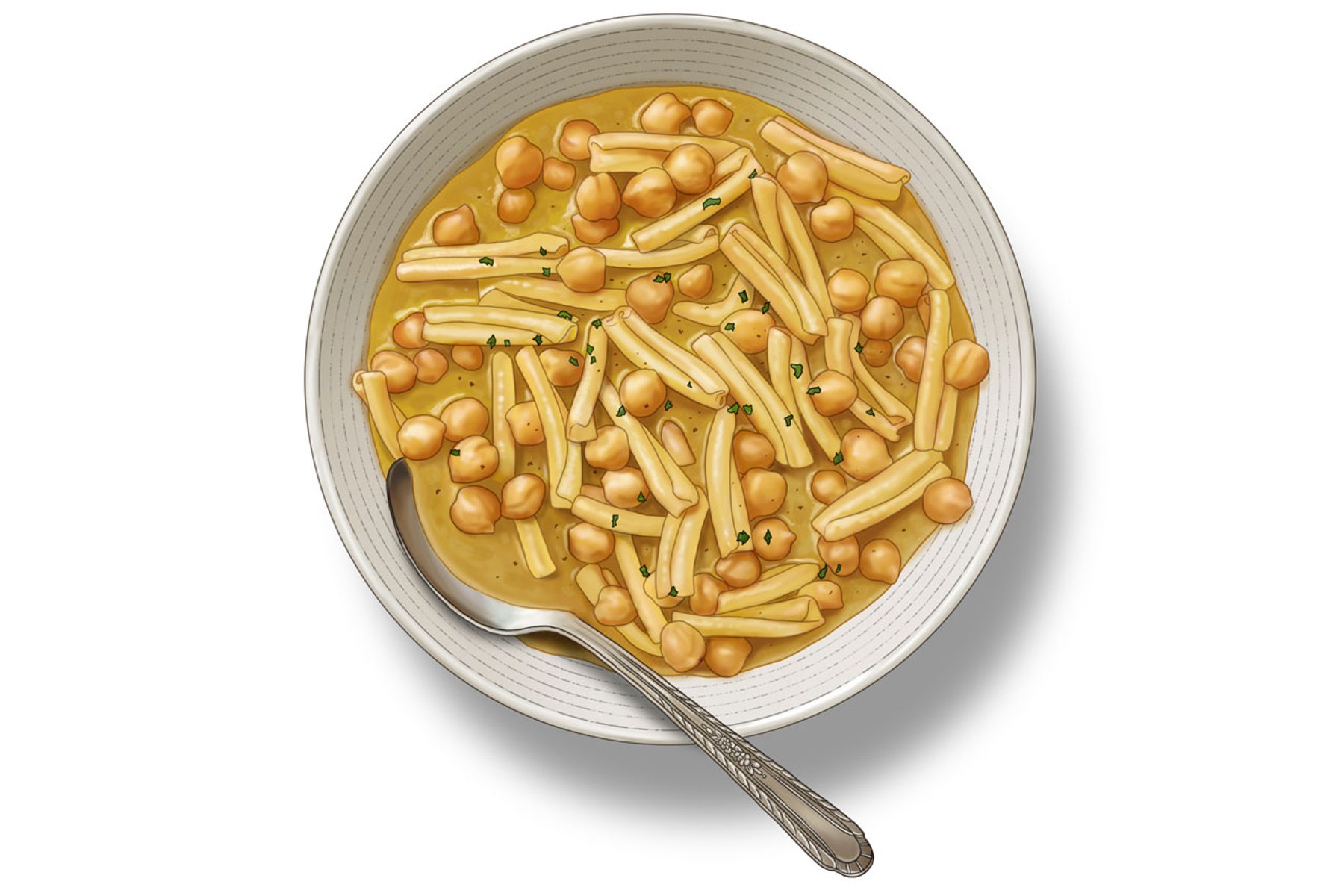 Serves 4
Ingredients
2 medium shallots
2 stalks celery with greens
3 tbsps olive oil (plus a little more to serve)
2 cloves garlic, peeled
3 sprigs rosemary
800g chickpeas, home-cooked or tinned
100ml white wine
750ml chicken or vegetable stock
120g dried pasta (we went with casarecce)
Salt, to season
Black pepper, to season
Parsley, coarsely chopped, to taste
Method
1
Finely chop the shallots and celery in 2mm pieces and sauté in olive oil with the garlic and rosemary in a large pan on a medium heat for five minutes.
2
Add the rinsed and drained chickpeas to sizzle for 30 seconds.
3
Pour in the white wine and stock. Bring to a boil and simmer for 10 minutes.
4
Remove half of the chickpeas from the pot with a slotted spoon and set aside.
5
Purée the chickpeas and broth in the pot with a stick blender until creamy.
6
Return the chickpeas that you removed to the pot and add the pasta. Cook until the pasta is ready, following packet instructions. Add a little water if necessary.
7
Season with salt to taste and serve with black pepper, a drizzle of olive oil and the parsley.
ralphschelling.com
---
Weekend plans? /

8 Holland Street Townhouse, Bath
Perfect combinations
When curator and collector Tobias Vernon (pictured) was deciding on a colour scheme for his new guesthouse in Bath, he referenced the pastel hues of neoclassical architect and designer Robert Adam so the hallway and main staircase of this spacious Georgian property are decked out in welcoming shades of pink, blue and green. In its feel and function, the project is a pleasing extension of Vernon's quirky gallery-cum-shops 8 Holland Street in London and Bath. The guesthouse sits above the Bath gallery and is packed with design objects, from a decorative Eames whale to a green Vico Magistretti chair and a vintage Mario Bellini leather sofa.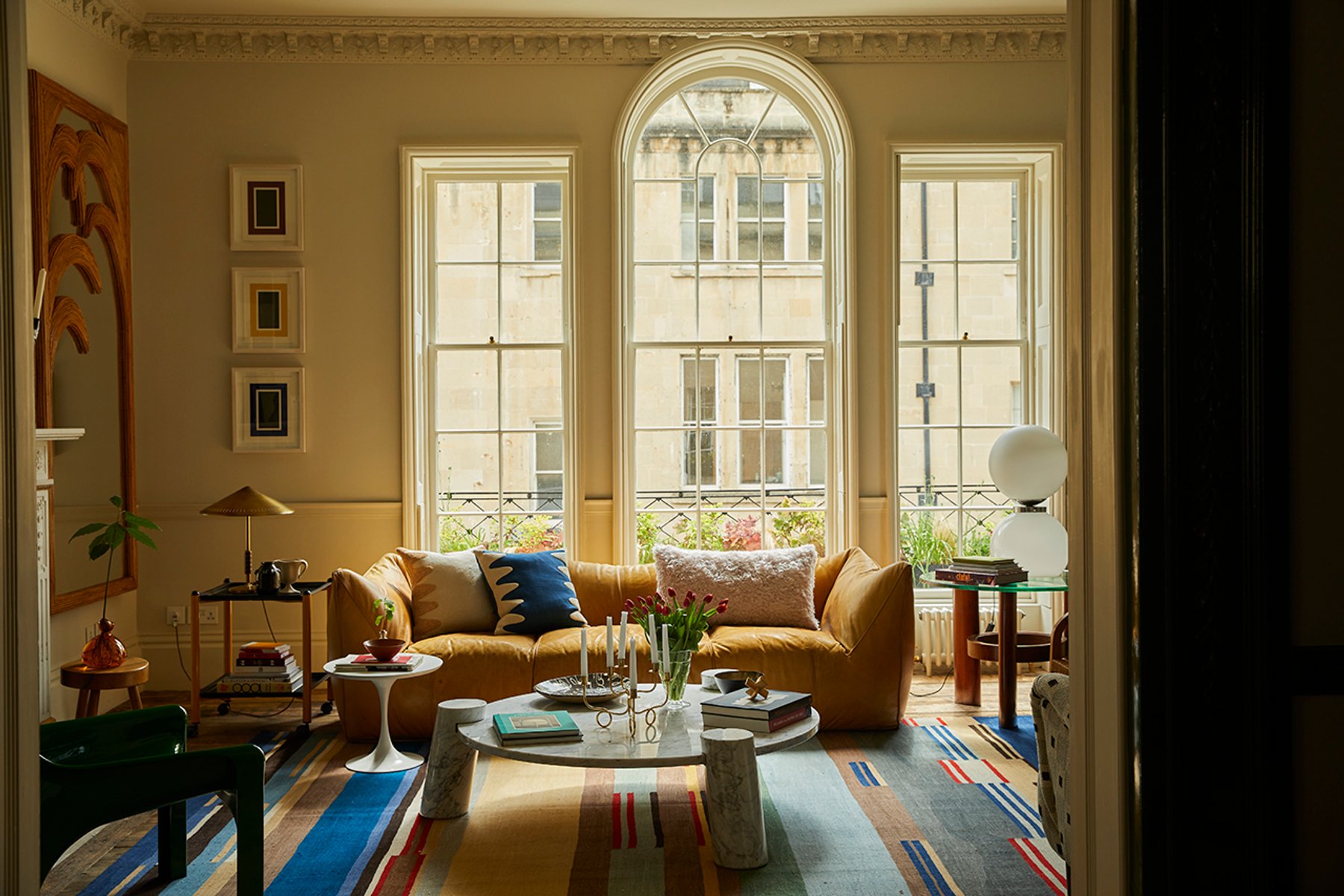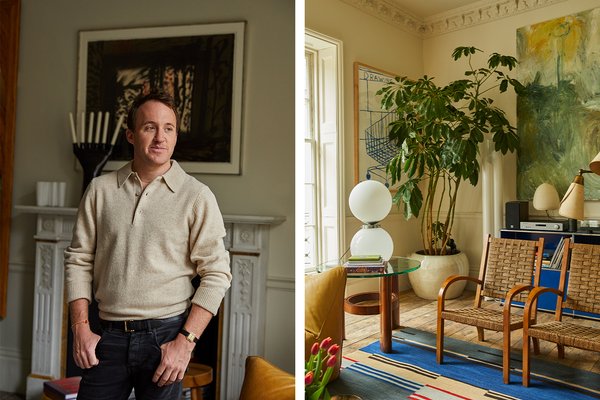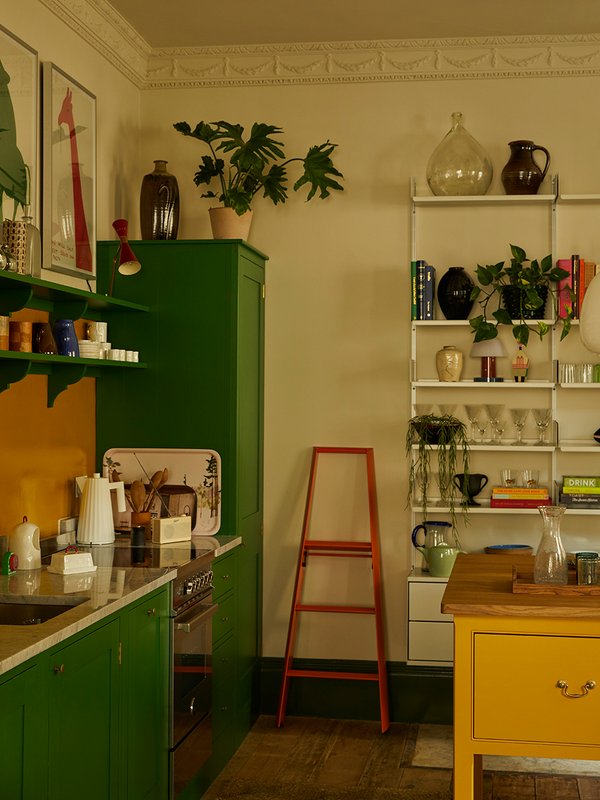 Almost everything is for sale, which means that the interiors will change as pieces come and go. There are three comfortably appointed bedrooms, a large drawing room and a well-equipped kitchen, all of which reveal Vernon's passion for combining colours, patterns and surfaces in unexpected ways. "There's a balance of different materials and textures here," he says. "There's a lot of metal and glass but there are also wood and rustic pieces, and then something lacquered and some fibreglass. I like to think about these juxtapositions." In May, 8 Holland Street launched a second London venue: a gallery, exhibition space and design studio overlooking St James's Park. "It's hugely exciting," says Vernon. We hope to continue the townhouse concept in the capital too. It's all go."
8hollandstreet.com
For more new openings, top tables and hospitality finds, pick up the June issue of Monocle magazine, which is out now, or to Monocle today.
---
newsletter /

join us
Welcome to our world
Has this been forwarded to you by a friend? Sign up to The Monocle Minute and Monocle Weekend Editions to receive your own bulletin of weekday news and weekend treats.
Images: Pablo Picasso, Bañista con pelota de playa, 1932 MoMA, Nueva York. Óleo sobre lienzo. © Sucesión Pablo Picasso, VEGAP, Madrid, 2023, © edwardquinn.com. © Sucesión Pablo Picasso, VEGAP, Madrid, 2023, Carlos Chavarria, Hayato Noge, Aaron Stern, Advertorial: edwardquinn.com, Sucesión Pablo Picasso, VEGAP, Madrid, 2023, Emli Bendixen. Illustration: Xihanation
from The Monocle Minute & Weekend Edition
To stop receiving all Monocle newsletters, please click here
This email is from Monocle whose registered office is at Midori House, 1 Dorset Street, London, W1U 4EG. You have received this email because you have previously provided us with your email address and subscribed to Monocle bulletins.
© 2023 Monocle.
Text-only version of this email
London / Zürich / Toronto / Los Angeles / Hong Kong / Tokyo Sunday. 28/05/23 Monocle Weekend Edition: Sunday IN PARTNERSHIP WITH TURESPAÑA Monocle BASES LOADED This week we sample some Italian comfort food, hit a boisterous bar in Zürich and check out an under-the-radar opening in Tokyo. Still not satisfied? Well, we have a rather fetching overnighter in Bath to try too. But before that, we hear from Monocle's editorial director, Tyler Brûlé, on his new Bangkok regime. ---------------------------------------------------------------------------------------------------------------------------------- THE FASTER LANE / TYLER BRÛLÉ HIT THE GROUND WALKING Early Sunday morning, Bangkok. I'll start with a confession. No, no, worry not. I didn't get into trouble in a strange bar in a seedy soi, wake up with a puckering tattoo south of my waistband or find lifestyle refugees from Khabarovsk and Yekaterinburg passed out on the loungers outside my room. I'm somewhat embarrassed to say that, for the first time in the 25 years that I've been travelling to the Thai capital, I hit the street at 06.45 and went for a proper walk. What had I been doing all these years? The early start made sense as the mercury was due to hit 40 by mid-afternoon. I set off in the direction of Sindhorn village, grabbed a coffee and made my way toward the newish Benchakitti Park. Along the way I watched the city come to life as street chefs started preparing fried rice dishes, kids made their way to Sunday classes or tennis lessons, dogs were taken out for tinkles, while runners and cyclists also took advantage of less sultry temperatures. Bangkok is not exactly walkable if you rely on the likes of Google Maps but if you use your instincts and have a rough idea of where you'd like to end up, it's amazing how a city falls easily into place and you eventually home in on your desired destination. By the time that I had reached the Villa Market in K Village I'd covered about 10km, found a tasty looking street vendor frying eggs, settled on a shady perch and felt that I'd established a routine worth repeating. And that's exactly what happened on Monday and Tuesday: new routes, superb architectural discoveries and a fresh appreciation for the city. Sunday evening, Bangkok. A solid jolt of "I could live like this" envy is always a good thing to keep ambitions in place and daydreams colourful. On my last visit to Bangkok I zipped past an amazing residential tower dubbed Windshell and made a note to visit it on my return. Fortunately my friend Chanintr was involved with the designs of two apartments so gaining access wasn't difficult. The tricky part was leaving once I'd fallen for a sprawling, triple-height apartment that comes close to being one of the best that I'd ever seen, anywhere. Engineered to exploit cross breezes and reduce the need for air conditioning, the two residences that were orchestrated by Chanintr, his partner Belle and their colleagues at his namesake company had me rifling around in my pockets for loose change. If you're in the market for a chic Bangkok set-up, I know just the people who can help. If you're simply looking for an excellent place to drink and dine while contemplating whether to splash out on an airy Thai pad, Chanintr also has Café Craft – an exceptional new offering that specialises in classic Thai and international dishes – at the back of his company's showroom compound in Thonglor. If our schedules agree, we might just host a little Monocle event there before the start of the summer break. Monday morning, The Forestias, a new community on the outskirts of Bangkok. Thailand has already proven that it knows how to run department stores (witness the Central Group's takeover of most big European names: Rinascente, Selfridges, Illum et al) and now it is also gaining a reputation for conjuring up visions of what living might look like in the future. The Forestias is a new development near to the international airport that is being created as a multi-generational, fully integrated precinct with all the trimmings, from Six Senses villas to low-rise retirement residences. Created by Magnolia Quality Development Corporation (MQDC), it puts much of what's on offer in the West to shame. On arrival we were greeted by a phalanx of handsome young men in olive-green jumpsuits and black, pointy go-go boots. We were then whisked along a pathway and up a sweeping staircase to a lovely café before being given a physical and virtual tour of what's to come. If you're planning the next and, dare I say final, chapter of your life, MQDC seems to have considered everything. It's also worth a peek from a pure branding perspective. Monday evening, Bangkok. My colleague Gwen was the perfect host for a little Q&A that we held at the Foreign Correspondents' Club of Thailand and it was a delight to meet local hacks as well as Monocle readers and listeners. The event was a good reminder of both the dynamism of Bangkok's journalism community and the city's potential for building new ventures. Tuesday evening, Zürich. Finally, three nights in a row at home. While it was good to escape the 40-degree heat of Bangkok, I couldn't stop thinking about that apartment at Windshell. Thursday afternoon, Zürich. Spring – or something resembling early summer – has put in an appearance. The street outside The Monocle Café is packed, the rosé is flowing and it feels good to be back in the city as it shakes off the raindrops from the past six weeks. Friday midday, a Swiss 777 bound for Tokyo, somewhere over Turkey. I'm happy to report that the proper buffet trolley is back in the air and there's a seafood extravaganza being served up by perky crew members who seem very happy with the service upgrade. The Spanish white goes well with the lobster tails and all seven episodes of The White Lotus. Saturday afternoon, outside Little Nap café in Tomigaya. I'm standing with my colleague Fiona (our Tokyo bureau chief), enjoying a late afternoon coffee and watching the dogs and funky Tokyoites ease into their Saturday evening. It's a near-perfect picture of easy, agreeable urbanism. You should have joined us. ---------------------------------------------------------------------------------------------------------------------------------- SPONSORED BY TURESPAÑA ---------------------------------------------------------------------------------------------------------------------------------- HOUSE NEWS / MONOCLE AT MARBELLA CLUB HOTEL DIVE RIGHT IN Slip into summer at Monocle's new pop-up shop at the Marbella Club Hotel's El Patio restaurant. Here, you'll find our latest print pieces – including our hot-off-the-press June issue – and a collection of seasonal essentials picked by our editors. Plus, expect some tailored solutions from Trunk Clothiers. Visit us between 10.00 and 19.00, and we'll be there to welcome you every day until 31 October. Bulevar Príncipe Alfonso von Hohenlohe s/n 29602 Marbella, Málaga MONOCLE POP-UP SHOP 5 e NONOCLE ---------------------------------------------------------------------------------------------------------------------------------- EATING OUT / SONGBOOK, TOKYO SIMPLE PLEASURES This tiny 15-seat restaurant is the latest from Kyohei Nishi, the chef behind popular French bistro Neki in Nihonbashi Kabuto-cho. Kyoto-born Nishi is a fourth-generation chef and a culinary thoroughbred. Having trained in Alsace and served in Gallic restaurants in Kyoto and Tokyo, he brings a deep knowledge of French cooking to his Japanese menu. "I cook Japanese ingredients on a wood fire," he says, smiling from behind a bespoke pizza oven. "I serve simple dishes but there is a lot of work involved." He painstakingly sources the best seasonal ingredients and the changing menu might include capon from Kagoshima or salad with kinkan citrus fruit and parmesan. Don't forget to try the pizza too. 5-10-7 Daita Setagaya-ku, Tokyo ---------------------------------------------------------------------------------------------------------------------------------- BOTTOM'S UP / STEREO BAR, ZÜRICH PUMP IT UP While many recent openings in Zürich focus on casual dinners, quiet soundtracks and intricate cocktails, Stereo cranks up the volume. On Wednesdays the music comes from the bar's record collection but on the weekends it welcomes some of the city's best DJs. The eclectic line-up proves that Zürich's music tastes have matured far beyond 1990s electronica. The interiors were developed with furniture-maker Walter Möbel and harness just the right amount of light. Be warned: time flies at Stereo, right up until 04.00 on the busiest nights. See you at the bar. stereo-bar.ch ---------------------------------------------------------------------------------------------------------------------------------- SUNDAY ROAST / TAMAR ADLER MARKET VALUES Author and journalist Tamar Adler recently published The Everlasting Meal Cookbook: Leftovers A-Z, which explores how to make the most of your culinary odds and ends. From her home in upstate New York, she tells us about her favourite farmer's market, her love of mountainside lunches and the joy of meandering. Where will we find you this weekend? I'll be at the Hudson Farmers' Market and then either at Break Point Tennis in Kingston or on the courts at Hudson Senior High School. We have friends visiting so we'll also go on a long hike. What's your ideal way to begin a Sunday – a gentle start or a jolt? A gentle start, please. My husband claims that, if I had my way, I would read entire issues of The New Yorker and The New York Review of Books every Sunday morning before speaking to anyone. He's probably right. I usually make it through one or the other. What's for breakfast? Coffee with plenty of whole milk and maple syrup. Then, about an hour or two after waking up, I like something hearty such as granola, fried rice or soup. A pantry essential? Olive oil. Lunch in or out? Made by myself but eaten on a mountainside. A Sunday culture must? I love meandering, ideally involving a flea market and a tag sale or two. What's on your evening menu? Probably pasta with ricotta and spring vegetables. Nothing too complicated as tomorrow is a school day. Who will join you? Our neighbours from across the street – though, if they're coming, there's a chance that we'll alter the menu to grilled cheese for the younger generation and pasta for the adults. A glass of something that you recommend? Susucaru Rosato, a rosé from Sicilian producer Frank Cornelissen. A Sunday-evening routine? I'm afraid that we are woefully devoid of routines over here. ---------------------------------------------------------------------------------------------------------------------------------- TURESPAÑA  MONOCLE Celebracion R IMPRESSIONS OF A CITY Pablo Picasso was born in Málaga, Spain on 25 October 1881. Though his family later moved to A Coruña and Barcelona, the artist would always consider himself a malagueño at heart. In fact, many of his formative interests, from the pulse of flamenco to the thrill of the bullfight, would recur in his greatest works. As the Picasso Celebración 1973-2023 programme marks the 50th anniversary of the artist's death, now is the perfect opportunity to explore the city – and country – that shaped his inspirational life.  discover now RECIPE / RALPH SCHELLING 'PASTA E CECI' This week, Swiss chef Ralph Schelling rustles up some simple but sumptuous Italian comfort food. Pasta e ceci (pasta with chickpeas) is a staple in central and southern Italy but the dish reminds Schelling of a recent visit to the Siwa Oasis in Egypt, where he was inspired to give the dish a twist. "Adding some cumin and fresh yoghurt works well," he says. "You could also throw in peperoncini or anchovies and give the dish a fresh kick with some lemon juice before serving." Enjoy. Serves 4 Ingredients 2 medium shallots 2 stalks celery with greens 3 tbsps olive oil (plus a little more to serve) 2 cloves garlic, peeled 3 sprigs rosemary 800g chickpeas, home-cooked or tinned 100ml white wine 750ml chicken or vegetable stock 120g dried pasta (we went with casarecce) Salt, to season Black pepper, to season Parsley, coarsely chopped, to taste Method 1 Finely chop the shallots and celery in 2mm pieces and sauté in olive oil with the garlic and rosemary in a large pan on a medium heat for five minutes. 2 Add the rinsed and drained chickpeas to sizzle for 30 seconds. 3 Pour in the white wine and stock. Bring to a boil and simmer for 10 minutes. 4 Remove half of the chickpeas from the pot with a slotted spoon and set aside. 5 Purée the chickpeas and broth in the pot with a stick blender until creamy. 6 Return the chickpeas that you removed to the pot and add the pasta. Cook until the pasta is ready, following packet instructions. Add a little water if necessary. 7 Season with salt to taste and serve with black pepper, a drizzle of olive oil and the parsley. ralphschelling.com ---------------------------------------------------------------------------------------------------------------------------------- WEEKEND PLANS? / 8 HOLLAND STREET TOWNHOUSE, BATH PERFECT COMBINATIONS When curator and collector Tobias Vernon (pictured) was deciding on a colour scheme for his new guesthouse in Bath, he referenced the pastel hues of neoclassical architect and designer Robert Adam so the hallway and main staircase of this spacious Georgian property are decked out in welcoming shades of pink, blue and green. In its feel and function, the project is a pleasing extension of Vernon's quirky gallery-cum-shops 8 Holland Street in London and Bath. The guesthouse sits above the Bath gallery and is packed with design objects, from a decorative Eames whale to a green Vico Magistretti chair and a vintage Mario Bellini leather sofa. Almost everything is for sale, which means that the interiors will change as pieces come and go. There are three comfortably appointed bedrooms, a large drawing room and a well-equipped kitchen, all of which reveal Vernon's passion for combining colours, patterns and surfaces in unexpected ways. "There's a balance of different materials and textures here," he says. "There's a lot of metal and glass but there are also wood and rustic pieces, and then something lacquered and some fibreglass. I like to think about these juxtapositions." In May, 8 Holland Street launched a second London venue: a gallery, exhibition space and design studio overlooking St James's Park. "It's hugely exciting," says Vernon. We hope to continue the townhouse concept in the capital too. It's all go." 8hollandstreet.com For more new openings, top tables and hospitality finds, pick up the June issue of Monocle magazine, which is out now, or to Monocle today. ---------------------------------------------------------------------------------------------------------------------------------- NEWSLETTER / JOIN US WELCOME TO OUR WORLD Has this been forwarded to you by a friend? Sign up to The Monocle Minute and Monocle Weekend Editions to receive your own bulletin of weekday news and weekend treats.  sign up now   Feedback? get in touch   Read this email online   Manage Newsletters   Share on Twitter   Share on LinkedIn Images: Pablo Picasso, Bañista con pelota de playa, 1932 MoMA, Nueva York. Óleo sobre lienzo. © Sucesión Pablo Picasso, VEGAP, Madrid, 2023, © edwardquinn.com. © Sucesión Pablo Picasso, VEGAP, Madrid, 2023, Carlos Chavarria, Hayato Noge, Aaron Stern, Advertorial: edwardquinn.com, Sucesión Pablo Picasso, VEGAP, Madrid, 2023, Emli Bendixen. Illustration: Xihanation  from The Monocle Minute & Weekend Edition To stop receiving all Monocle newsletters, please click here This email is from Monocle whose registered office is at Midori House, 1 Dorset Street, London, W1U 4EG. You have received this email because you have previously provided us with your email address and subscribed to Monocle bulletins. © 2023 Monocle. M
Show all
The Latest Emails Sent By monocle.com
More Emails, Deals & Coupons From monocle.com
Email Offers, Discounts & Promos From Our Top Stores