The Monocle Weekend Edition – Saturday 16 September 2023
monocle.com sent this email to their subscribers on September 16, 2023.
London | Zürich | Milan | Tokyo |

Bangkok | Singapore | Los Angeles
Isles of plenty
This week, we make the most of what remains of the summer and jet off to Indonesia's private islands to meet one of the region's best chefs. Elsewhere, we go straight to the meat of the matter in Turin with The Concierge, before shifting the focus onto bespectacled politicians (or the conspicuous lack thereof). But first, Andrew Tuck on why it's never too late to dress to impress.
---
The opener

|

Andrew Tuck
Stitch in time
As your age ticks up, it feels wise to adjust your personal style. T-shirts with witty salutations, for example, or ones of skate brands are best avoided in my rule book. But the risk is that you'll find yourself with a wardrobe full of plain grey and navy polos. In short, this fashion self-exclusion can get a little dull. One place, however, where some colour is always allowed – see page 29 of Tuck's Rules – is on your runners.
On Saturday the other half was in the US so I went for an afternoon amble around London, ending up in Soho. It was stupefyingly hot and the streets were packed and joyous. I found myself walking past the windows of End, a shop that definitely pulls in fans of skate brands but also stocks Comme des Garçons, APC and Norse Projects, and has a large, considered section of sports footwear. I wanted to go in but there was a snaking queue of 20-year-olds outside. It's that kind of place. I dithered. What the hell. I got in line, hoping that none of my colleagues would spot me. ("What queue are you joining next? Off to Supreme?" I imagined some reprobate hollering across the street.) I looked more self-conscious than someone entering a Soho sex shop.
What you wear and how you wear it as you mature is the focus of the Expo in the forthcoming October issue of Monocle (out this coming week). Staff writer Grace Charlton and photographer Andrea Pugiotto took a trip to Milan in search of women who fall into the category of sciure. It's a term that once hinted at a certain grandness but has been subverted to become a compliment, marking out women who have honed an elevated personal style. One of them, Bianca Fersini Mastelloni, CEO of a communications agency, told Grace, "The only style icon I follow is myself." I keep looking at their portraits. They are somehow mesmerising. Perhaps it's the way that their clothes reveal their characters and their self-confidence. It's powerful.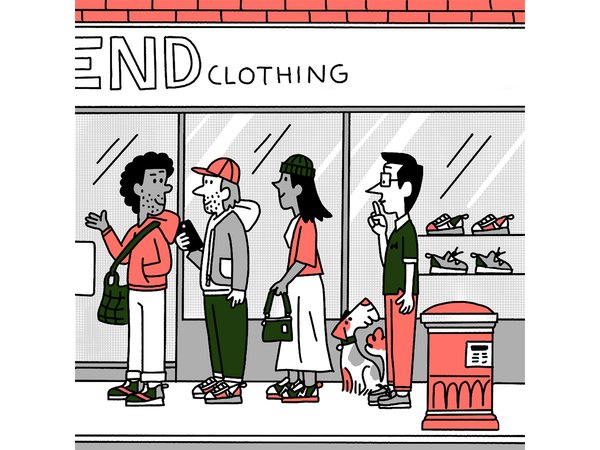 I was invited to a nice lunch this week hosted by Lord Patten of Barnes, the last British governor of Hong Kong, who was there when the territory was formally handed back to China in 1997. We briefly spoke about Monocle, Hong Kong and even shoes but he wasn't there to gas about footwear with me. He was there to announce the recipients of the Praemium Imperiale 2023, Japan's prestigious arts awards, in the presence of the Japanese ambassador. I surveyed the room.
Most of the guests were heads of the city's arts institutions or other cultural leaders, and there were a few fellow journalists too. While there has been much talk about the death of the suit, the men (myself included) had generally not only reached for a jacket but added a tie too. And they looked good. Tristram Hunt, director of the V&A, was pin sharp in his. I am happy in a tie and a suit – not every day and not as default, but I like the way that it even makes you stand differently. It's a kind of armour and its codes of conformity are there to be used or played with. And were the women London's versions of sciure? They all had that same way with colour, personal confidence and individualism.
Sadly, End had the footwear that I wanted but not in my size. So as not to waste my queueing time, however, I checked out the clothing and managed to find a Beams Plus T-shirt, logo-free, which might as well be from Gap, but also a T-shirt from Maison Kitsuné with a smiley fox logo on the chest. Sure, I had to push a 16-year-old out of the way to get to it but so what?
In the end, dressing your age is unwise – you'll be in Crimplene slacks before you know what has happened – and there just has to come a point when you know yourself and you know what makes you feel comfortable while keeping a sense of play alive. But, for now, I'll give the Palace queue a miss, thanks.
---
The Look

|

Bespectacled politicians
Framing the debate
Canada's next general election is at least two years away but Justin Trudeau's main challenger, the Conservative Party's Pierre Poilievre, is already tweaking his image ahead of the battle to come (writes Tomos Lewis). Perhaps encouraged by a surge of support in opinion polls for his brand of populism, Poilievre (pictured) has ditched what until recently was a key part of his look: his spectacles. The Canadian media pounced on the sudden change earlier this summer but Poilievre was ready with a quip. "Whether or not I wear glasses, I have the best vision for the country," he said.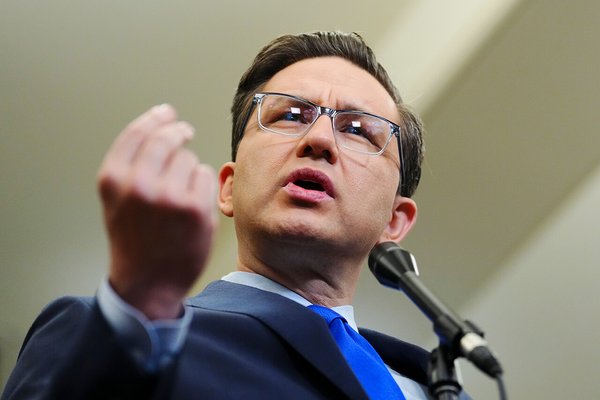 Poilievre isn't the first high-office hopeful to cast a sceptical eye over glasses – think of how few of today's leading politicians wear them full-time. (Among the notable exceptions are India's prime minister, Narendra Modi, who sports rimless frames, Taiwan's president, Tsai Ing-wen, with her unobtrusive pair, and Ukraine's foreign minister, Dmytro Kuleba, who favours functional, slender-framed specs.) This aversion is presumably born of the short-sighted notion that needing glasses hints at an ailment or a weakness and could negatively influence voters as they weigh which candidate is the fittest for the top job. In 2016 former Florida governor Jeb Bush became the target of a flurry of cheap gags from Donald Trump, then his rival for the Republican presidential nomination, when he switched to contact lenses deep into his doomed campaign. "He wants to look cool but it's far too late," wrote Trump online.
Adding a pair of glasses to a political outfit can be fraught, given how much they can frame our sense of the person wearing them. But how much do voters really dwell on the spectacle of a pair of spectacles? After all, it's the person wearing them and seeking their support who is most clearly in their sights.
---
Brioni MONOCLE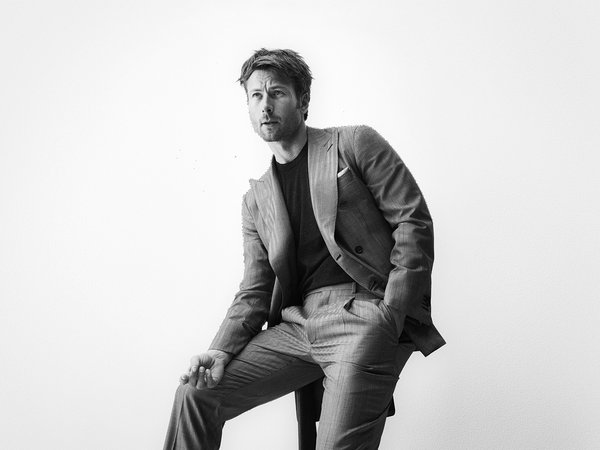 THE BRIONI BESPOKE EXPERIENCE FEATURING GLEN POWELL
The Hollywood actor and director stars in the tailoring service's first campaign.
A friend of the luxury Italian menswear house and one of the most versatile Hollywood actors of his generation, Glen Powell perfectly embodies the Brioni man: modern and elegant; charismatic and spirited.
The pinnacle of Brioni's art, the Bespoke experience offers one-of-a-kind tailoring in a beautiful synergy between self-expression and masterful craftsmanship. As the story unfolds, we witness the pleasure of co-creating something extraordinary, as well as the powerful fascination of the human touch in this deeply personal, sartorial process.
How we live

|

Awnings
Taking cover
Just as with clouds and snow, there are many different types of shadow (writes Sophie Grove). The deep, cool shade of an ancient cedar tree, for instance, is very different from the dancing, dappled cover of a small silver birch. There is the lattice shade of a pergola and the overbearing gloom of a large building. At Monocle's recent Quality of Life Conference, I found myself in deep conversation about the subject as I sat in the green room with Eleni Myrivili, the former deputy mayor of Athens who is now the UN's global chief heat officer. As we talked about hot maternity hospitals and roasting schools where children could hardly concentrate, I began to understand the burning importance of shade in our cities, particularly in London, where staying cosy in winter (rather than cool in summer) has preoccupied architects and civic leaders.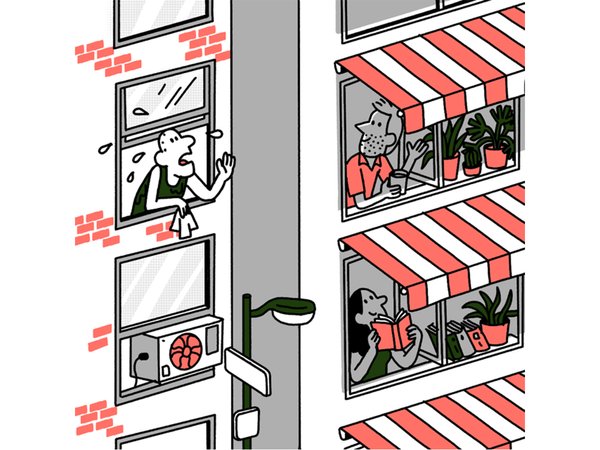 It's not just because I love lemon-yellow stripes that I feel it's an important moment to look at the importance of awnings in northern Europe. In Britain, we have come to see them as something of an indulgence – a kind of lateral parasol that you might see shadowing a restaurant terrace at a seaside hotel abroad. Shutters too are synonymous with quaint charm; we fail to see their purpose and often neglect to use them. But as our cities become hotter, dense capitals such as London will need to adapt their urban habits in summer. South-facing façades that drink in the sun can be cooled down with rows of external awnings, which can also reduce the need for fans and air-conditioning.
It always lifts my spirits when I walk down a street in Athens' Kolonaki neighbourhood and see myriad shades deflecting the heat from concrete buildings. While they make the heart soar just a little, we have to remember that they are not just decorative features: they are functional. Let's hope that architects and civic leaders in the UK begin rethinking their relationship with some of those jaunty stripes so that Londoners can enjoy less sweltering summers in the future.
---
The Interrogator

|

Pak Dika
Off menu
Pak Dika is an executive chef on Nikoi and Cempedak, private island resorts off the eastern coast of Bintan, Indonesia. His cooking, which has Malay, Chinese and Indian influences, reflects the region's culinary diversity. Here, he tells us about his morning coffee routine, love of street markets and global music taste.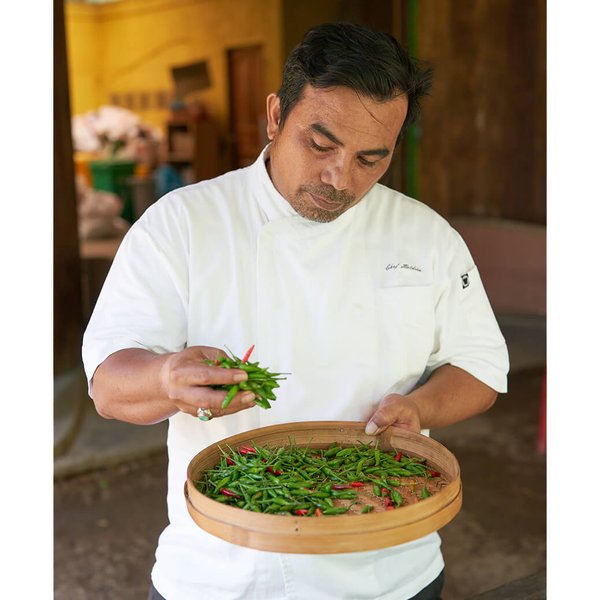 Coffee, tea or something pressed to go with the headlines?
I start every day with coffee. Indonesian beans of course. I prefer to brew it manually. I'm not interested in the fancy machine stuff.
Something from the FM dial or Spotify for your tunes?
I listen to instrumental music when I want to relax. At the moment I like Kitaro from Japan and Leo Rojas from Ecuador.
Do you have a favourite weekend market?
When I was growing up, going to the pasar [market] with my mum was an almost daily occurrence. Now that we have fridges and supermarkets, trips to the market aren't as necessary but you still can't beat fresh, local ingredients. There's a pasar near my home, which I often visit with my daughter. I know most of the sellers well but that doesn't grant me any special treatment. You still have to get there early in the morning to get the best produce.
Going anywhere nice this year?
I'm hoping to visit Sulawesi for the first time. It's a large island in the eastern part of Indonesia. Many people are unaware of just how big and diverse Indonesia is. Sulawesi's cultural and culinary traditions are completely different to those of where we are in the Riau Islands. I can't wait to experience it.
What food are you looking forward to eating?
I'm excited to try some dishes that I have never heard of. Sulawesi is famous for its exotic meats and extra-spicy seafood.
Any favourite recipes that you've discovered recently?
When I was cooking a duck dish, I decided to marinate it in a mix of traditional Javanese and Bataknese spices. I called it "JaBa spicy roast duck".
What's on the airwaves before you drift off?
My bedrooms on Nikoi and Cempedak are pretty exposed to the elements. There's no air-con and the windows are always open. I usually fall asleep to the sounds of the islands: crickets chirping, the jungle rustling and waves crashing in the distance. My room on Nikoi is right beside our chicken pen but, thankfully, they tend to stay quiet until the morning.
---
The Monocle Concierge

|

Your questions answered
Head for the hills
The Monocle Concierge is our purveyor of top tips and delectable recommendations for your next trip. It's also on hand in audio form on Monocle Radio, with reports and the latest travel news from around the world. If you're planning to go somewhere nice and would like some advice, click here. We will answer one question a week.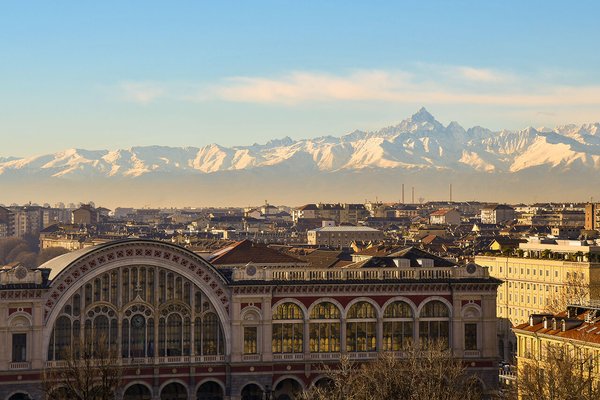 Dear Concierge,
We are planning to go to Turin in October for a much-needed break. Do you have any recommendations, particularly for restaurants?
Kyra Chong,
UK
Dear Kyra,
Congratulations, you have picked the best possible time to visit the Piedmontese capital. While many people's fantasies of Italy are set in the summertime, there are parts of the country that are best savoured in autumn, largely because that's when their regional cuisines come into their own.
Piedmont, whose name means "at the feet of the mountains", is encircled by the Alps so it makes sense for its big-hitting dishes to be hearty, rich and best enjoyed when the temperature drops. Meat, particularly beef, is the speciality here: look out for dishes such as battuta di fassona (the local version of tartare), vitello tonnato (thinly sliced veal slathered in tuna sauce) and brasato al barolo (red-wine stew).
If you're after dependable traditional restaurants, head to a down-to-earth piola, the Piedmontese version of a trattoria. Da Cianci, a stone's throw from the Duomo, is our favourite but Osteria Antiche Sere, a little further out of the centre, is also great. In the tranquil, leafy surrounds of the hill that hugs the city, you'll find the slightly more rarefied Antica Trattoria con Calma. If you're after a more modern interpretation of the classics, give Gaudenzio a try.
Whatever you choose, make sure that you have aperitivo before you sit down for dinner. The bars in Piazza Emanuele Filiberto are a great place to start. And don't let Turin's elegant, orderly façade fool you: this is a great place for partying. (It is home to the world-famous electronic music festival Club to Club, after all.) If you fancy a nightcap, the bars around Piazza Santa Giulia will see to that. Happy travels – and buon appetito!
---
Fashion update

|

'Bring No Clothes: Bloomsbury and Fashion'
Wear it's at
The fashion set has long been enamoured with Charleston, the British countryside home of painters Vanessa Bell and Duncan Grant, where the Bloomsbury Group of intellectuals used to meet in the early 20th century (writes Chiara Rimella). Many fashion shoots have taken place in the farmhouse's maximalist rooms and designers around the world have been inspired by its eclectic decor – most recently, Kim Jones's spring/summer 2023 runway for Dior Men, which featured prints and patterns borrowed from Grant's work and was staged in front of a replica of the house. Its aesthetics have gone on to influence a popular version of British style that's about exuberant, colourful nonconformity.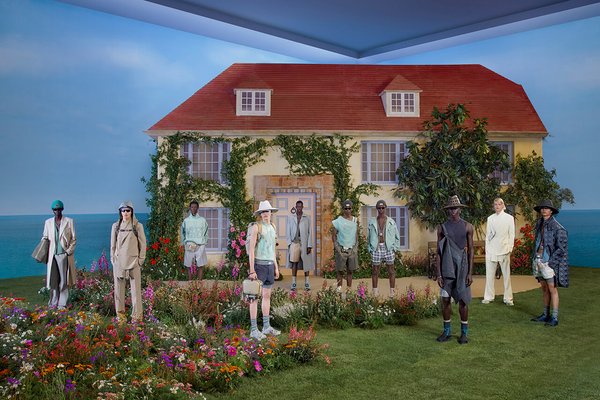 It makes sense, then, for the first exhibition at the institution's new side venue in the nearby town of Lewes to focus on the group's relationship with clothing and its influence on contemporary runways. Bring No Clothes: Bloomsbury and Fashion, which opened this week, contains impressive curios such as Virginia Woolf's bag and necklaces but the exhibition's main focus is on how the group used dress as a way to reject stifling social mores in matters of gender, sexuality and propriety – as demonstrated by artworks, literary extracts and contemporary pieces by the likes of Fendi, Burberry and Comme des Garçons. "Fashion is usually studied as a series of evolving aesthetics, as if one always flows neatly forward from another," says the show's curator, author and journalist Charlie Porter. "Breaks and changes in fashion often happen with refusal and rupture. Contemporary designers are attracted to the Bloomsbury Group because of their ideas. It's about more than just a 'Bloomsbury look'."
'Bring No Clothes: Bloomsbury and Fashion' runs until 7 January 2024.
charleston.org.uk
---
Newsletter

|

join us
Welcome to our world
Has this been forwarded to you by a friend? Sign up to The Monocle Minute and Monocle Weekend Editions to receive your own bulletin of weekday news and weekend treats.
Image credits:

Mathieu de Muizon, Shutterstock, Alamy, Brett Lloyd
from The Monocle Minute & Weekend Edition.
This email is from Monocle whose registered office is at Midori House, 1 Dorset Street, London, W1U 4EG. You have received this email because you have previously provided us with your email address and subscribed to Monocle bulletins.
Text-only version of this email
Monocle London | Zürich | Milan | Tokyo | Bangkok | Singapore | Los Angeles Saturday 16/09/23 The Weekend Edition: Saturday Sponsored by BRIONI ISLES OF PLENTY This week, we make the most of what remains of the summer and jet off to Indonesia's private islands to meet one of the region's best chefs. Elsewhere, we go straight to the meat of the matter in Turin with The Concierge, before shifting the focus onto bespectacled politicians (or the conspicuous lack thereof). But first, Andrew Tuck on why it's never too late to dress to impress. ---------------------------------------------------------------------------------------------------------------------------------- THE OPENER | ANDREW TUCK STITCH IN TIME As your age ticks up, it feels wise to adjust your personal style. T-shirts with witty salutations, for example, or ones of skate brands are best avoided in my rule book. But the risk is that you'll find yourself with a wardrobe full of plain grey and navy polos. In short, this fashion self-exclusion can get a little dull. One place, however, where some colour is always allowed – see page 29 of Tuck's Rules – is on your runners. On Saturday the other half was in the US so I went for an afternoon amble around London, ending up in Soho. It was stupefyingly hot and the streets were packed and joyous. I found myself walking past the windows of End, a shop that definitely pulls in fans of skate brands but also stocks Comme des Garçons, APC and Norse Projects, and has a large, considered section of sports footwear. I wanted to go in but there was a snaking queue of 20-year-olds outside. It's that kind of place. I dithered. What the hell. I got in line, hoping that none of my colleagues would spot me. ("What queue are you joining next? Off to Supreme?" I imagined some reprobate hollering across the street.) I looked more self-conscious than someone entering a Soho sex shop. What you wear and how you wear it as you mature is the focus of the Expo in the forthcoming October issue of Monocle (out this coming week). Staff writer Grace Charlton and photographer Andrea Pugiotto took a trip to Milan in search of women who fall into the category of sciure. It's a term that once hinted at a certain grandness but has been subverted to become a compliment, marking out women who have honed an elevated personal style. One of them, Bianca Fersini Mastelloni, CEO of a communications agency, told Grace, "The only style icon I follow is myself." I keep looking at their portraits. They are somehow mesmerising. Perhaps it's the way that their clothes reveal their characters and their self-confidence. It's powerful. I was invited to a nice lunch this week hosted by Lord Patten of Barnes, the last British governor of Hong Kong, who was there when the territory was formally handed back to China in 1997. We briefly spoke about Monocle, Hong Kong and even shoes but he wasn't there to gas about footwear with me. He was there to announce the recipients of the Praemium Imperiale 2023, Japan's prestigious arts awards, in the presence of the Japanese ambassador. I surveyed the room. Most of the guests were heads of the city's arts institutions or other cultural leaders, and there were a few fellow journalists too. While there has been much talk about the death of the suit, the men (myself included) had generally not only reached for a jacket but added a tie too. And they looked good. Tristram Hunt, director of the V&A, was pin sharp in his. I am happy in a tie and a suit – not every day and not as default, but I like the way that it even makes you stand differently. It's a kind of armour and its codes of conformity are there to be used or played with. And were the women London's versions of sciure? They all had that same way with colour, personal confidence and individualism. Sadly, End had the footwear that I wanted but not in my size. So as not to waste my queueing time, however, I checked out the clothing and managed to find a Beams Plus T-shirt, logo-free, which might as well be from Gap, but also a T-shirt from Maison Kitsuné with a smiley fox logo on the chest. Sure, I had to push a 16-year-old out of the way to get to it but so what? In the end, dressing your age is unwise – you'll be in Crimplene slacks before you know what has happened – and there just has to come a point when you know yourself and you know what makes you feel comfortable while keeping a sense of play alive. But, for now, I'll give the Palace queue a miss, thanks. Share this story. ---------------------------------------------------------------------------------------------------------------------------------- THE LOOK | BESPECTACLED POLITICIANS FRAMING THE DEBATE Canada's next general election is at least two years away but Justin Trudeau's main challenger, the Conservative Party's Pierre Poilievre, is already tweaking his image ahead of the battle to come (writes Tomos Lewis). Perhaps encouraged by a surge of support in opinion polls for his brand of populism, Poilievre (pictured) has ditched what until recently was a key part of his look: his spectacles. The Canadian media pounced on the sudden change earlier this summer but Poilievre was ready with a quip. "Whether or not I wear glasses, I have the best vision for the country," he said. Poilievre isn't the first high-office hopeful to cast a sceptical eye over glasses – think of how few of today's leading politicians wear them full-time. (Among the notable exceptions are India's prime minister, Narendra Modi, who sports rimless frames, Taiwan's president, Tsai Ing-wen, with her unobtrusive pair, and Ukraine's foreign minister, Dmytro Kuleba, who favours functional, slender-framed specs.) This aversion is presumably born of the short-sighted notion that needing glasses hints at an ailment or a weakness and could negatively influence voters as they weigh which candidate is the fittest for the top job. In 2016 former Florida governor Jeb Bush became the target of a flurry of cheap gags from Donald Trump, then his rival for the Republican presidential nomination, when he switched to contact lenses deep into his doomed campaign. "He wants to look cool but it's far too late," wrote Trump online. Adding a pair of glasses to a political outfit can be fraught, given how much they can frame our sense of the person wearing them. But how much do voters really dwell on the spectacle of a pair of spectacles? After all, it's the person wearing them and seeking their support who is most clearly in their sights. Share this story. ---------------------------------------------------------------------------------------------------------------------------------- BRIONI   MONOCLE THE BRIONI BESPOKE EXPERIENCE FEATURING GLEN POWELL The Hollywood actor and director stars in the tailoring service's first campaign. A friend of the luxury Italian menswear house and one of the most versatile Hollywood actors of his generation, Glen Powell perfectly embodies the Brioni man: modern and elegant; charismatic and spirited. The pinnacle of Brioni's art, the Bespoke experience offers one-of-a-kind tailoring in a beautiful synergy between self-expression and masterful craftsmanship. As the story unfolds, we witness the pleasure of co-creating something extraordinary, as well as the powerful fascination of the human touch in this deeply personal, sartorial process. Discover more HOW WE LIVE | AWNINGS TAKING COVER Just as with clouds and snow, there are many different types of shadow (writes Sophie Grove). The deep, cool shade of an ancient cedar tree, for instance, is very different from the dancing, dappled cover of a small silver birch. There is the lattice shade of a pergola and the overbearing gloom of a large building. At Monocle's recent Quality of Life Conference, I found myself in deep conversation about the subject as I sat in the green room with Eleni Myrivili, the former deputy mayor of Athens who is now the UN's global chief heat officer. As we talked about hot maternity hospitals and roasting schools where children could hardly concentrate, I began to understand the burning importance of shade in our cities, particularly in London, where staying cosy in winter (rather than cool in summer) has preoccupied architects and civic leaders. It's not just because I love lemon-yellow stripes that I feel it's an important moment to look at the importance of awnings in northern Europe. In Britain, we have come to see them as something of an indulgence – a kind of lateral parasol that you might see shadowing a restaurant terrace at a seaside hotel abroad. Shutters too are synonymous with quaint charm; we fail to see their purpose and often neglect to use them. But as our cities become hotter, dense capitals such as London will need to adapt their urban habits in summer. South-facing façades that drink in the sun can be cooled down with rows of external awnings, which can also reduce the need for fans and air-conditioning. It always lifts my spirits when I walk down a street in Athens' Kolonaki neighbourhood and see myriad shades deflecting the heat from concrete buildings. While they make the heart soar just a little, we have to remember that they are not just decorative features: they are functional. Let's hope that architects and civic leaders in the UK begin rethinking their relationship with some of those jaunty stripes so that Londoners can enjoy less sweltering summers in the future. Share this story. ---------------------------------------------------------------------------------------------------------------------------------- THE INTERROGATOR | PAK DIKA OFF MENU Pak Dika is an executive chef on Nikoi and Cempedak, private island resorts off the eastern coast of Bintan, Indonesia. His cooking, which has Malay, Chinese and Indian influences, reflects the region's culinary diversity. Here, he tells us about his morning coffee routine, love of street markets and global music taste. Coffee, tea or something pressed to go with the headlines? I start every day with coffee. Indonesian beans of course. I prefer to brew it manually. I'm not interested in the fancy machine stuff. Something from the FM dial or Spotify for your tunes? I listen to instrumental music when I want to relax. At the moment I like Kitaro from Japan and Leo Rojas from Ecuador. Do you have a favourite weekend market? When I was growing up, going to the pasar [market] with my mum was an almost daily occurrence. Now that we have fridges and supermarkets, trips to the market aren't as necessary but you still can't beat fresh, local ingredients. There's a pasar near my home, which I often visit with my daughter. I know most of the sellers well but that doesn't grant me any special treatment. You still have to get there early in the morning to get the best produce. Going anywhere nice this year? I'm hoping to visit Sulawesi for the first time. It's a large island in the eastern part of Indonesia. Many people are unaware of just how big and diverse Indonesia is. Sulawesi's cultural and culinary traditions are completely different to those of where we are in the Riau Islands. I can't wait to experience it. What food are you looking forward to eating? I'm excited to try some dishes that I have never heard of. Sulawesi is famous for its exotic meats and extra-spicy seafood. Any favourite recipes that you've discovered recently? When I was cooking a duck dish, I decided to marinate it in a mix of traditional Javanese and Bataknese spices. I called it "JaBa spicy roast duck". What's on the airwaves before you drift off? My bedrooms on Nikoi and Cempedak are pretty exposed to the elements. There's no air-con and the windows are always open. I usually fall asleep to the sounds of the islands: crickets chirping, the jungle rustling and waves crashing in the distance. My room on Nikoi is right beside our chicken pen but, thankfully, they tend to stay quiet until the morning. Share this story. ---------------------------------------------------------------------------------------------------------------------------------- ---------------------------------------------------------------------------------------------------------------------------------- THE MONOCLE CONCIERGE | YOUR QUESTIONS ANSWERED HEAD FOR THE HILLS The Monocle Concierge is our purveyor of top tips and delectable recommendations for your next trip. It's also on hand in audio form on Monocle Radio, with reports and the latest travel news from around the world. If you're planning to go somewhere nice and would like some advice, click here. We will answer one question a week. Dear Concierge, We are planning to go to Turin in October for a much-needed break. Do you have any recommendations, particularly for restaurants? Kyra Chong, UK Dear Kyra, Congratulations, you have picked the best possible time to visit the Piedmontese capital. While many people's fantasies of Italy are set in the summertime, there are parts of the country that are best savoured in autumn, largely because that's when their regional cuisines come into their own. Piedmont, whose name means "at the feet of the mountains", is encircled by the Alps so it makes sense for its big-hitting dishes to be hearty, rich and best enjoyed when the temperature drops. Meat, particularly beef, is the speciality here: look out for dishes such as battuta di fassona (the local version of tartare), vitello tonnato (thinly sliced veal slathered in tuna sauce) and brasato al barolo (red-wine stew). If you're after dependable traditional restaurants, head to a down-to-earth piola, the Piedmontese version of a trattoria. Da Cianci, a stone's throw from the Duomo, is our favourite but Osteria Antiche Sere, a little further out of the centre, is also great. In the tranquil, leafy surrounds of the hill that hugs the city, you'll find the slightly more rarefied Antica Trattoria con Calma. If you're after a more modern interpretation of the classics, give Gaudenzio a try. Whatever you choose, make sure that you have aperitivo before you sit down for dinner. The bars in Piazza Emanuele Filiberto are a great place to start. And don't let Turin's elegant, orderly façade fool you: this is a great place for partying. (It is home to the world-famous electronic music festival Club to Club, after all.) If you fancy a nightcap, the bars around Piazza Santa Giulia will see to that. Happy travels – and buon appetito! Share this story. ---------------------------------------------------------------------------------------------------------------------------------- FASHION UPDATE | 'BRING NO CLOTHES: BLOOMSBURY AND FASHION' WEAR IT'S AT The fashion set has long been enamoured with Charleston, the British countryside home of painters Vanessa Bell and Duncan Grant, where the Bloomsbury Group of intellectuals used to meet in the early 20th century (writes Chiara Rimella). Many fashion shoots have taken place in the farmhouse's maximalist rooms and designers around the world have been inspired by its eclectic decor – most recently, Kim Jones's spring/summer 2023 runway for Dior Men, which featured prints and patterns borrowed from Grant's work and was staged in front of a replica of the house. Its aesthetics have gone on to influence a popular version of British style that's about exuberant, colourful nonconformity. It makes sense, then, for the first exhibition at the institution's new side venue in the nearby town of Lewes to focus on the group's relationship with clothing and its influence on contemporary runways. Bring No Clothes: Bloomsbury and Fashion, which opened this week, contains impressive curios such as Virginia Woolf's bag and necklaces but the exhibition's main focus is on how the group used dress as a way to reject stifling social mores in matters of gender, sexuality and propriety – as demonstrated by artworks, literary extracts and contemporary pieces by the likes of Fendi, Burberry and Comme des Garçons. "Fashion is usually studied as a series of evolving aesthetics, as if one always flows neatly forward from another," says the show's curator, author and journalist Charlie Porter. "Breaks and changes in fashion often happen with refusal and rupture. Contemporary designers are attracted to the Bloomsbury Group because of their ideas. It's about more than just a 'Bloomsbury look'." 'Bring No Clothes: Bloomsbury and Fashion' runs until 7 January 2024. charleston.org.uk Share this story. ---------------------------------------------------------------------------------------------------------------------------------- NEWSLETTER | JOIN US WELCOME TO OUR WORLD Has this been forwarded to you by a friend? Sign up to The Monocle Minute and Monocle Weekend Editions to receive your own bulletin of weekday news and weekend treats. Sign up now Read this email online Send us your feedback Share on linkedin Share on twitter Image credits: Mathieu de Muizon, Shutterstock, Alamy, Brett Lloyd  from The Monocle Minute & Weekend Edition. This email is from Monocle whose registered office is at Midori House, 1 Dorset Street, London, W1U 4EG. You have received this email because you have previously provided us with your email address and subscribed to Monocle bulletins. © 2023 Monocle
Show all
The Latest Emails Sent By monocle.com
More Emails, Deals & Coupons From monocle.com
Email Offers, Discounts & Promos From Our Top Stores