The Monocle Weekend Edition – Saturday 1 July 2023
monocle.com sent this email to their subscribers on July 1, 2023.
Hot right now
This week we reveal our top tips for Rio de Janeiro and try on a tennis-inspired summer fashion trend for size. We also speak to Moroccan artist Hassan Hajjaj about the joy of Marrakech-style coffee and ponder whether or not we should bid for a vintage Porsche – that is, if you don't beat us to it. But first, Andrew Tuck on birds, bowls and Bangkok.
---
The opener /

Andrew Tuck
Animal magic
1
I was going home on my bike this week when a gentleman riding a cycle rickshaw came to a stop alongside me. It wasn't one of the garish ones that are used to charge tourists dramatic sums for going short distances but a rather more modest affair. What really made me stare were his passengers: stretched out on the seat was a rabbit, while perched above the floppy-eared fellow was a chicken, happily taking in the pleasant evening air. Then the lights changed and we parted ways. Was the russet-plumed fowl heading home to South Hensington? Was she dropping off her friend Peter at Warren Street? I will never know.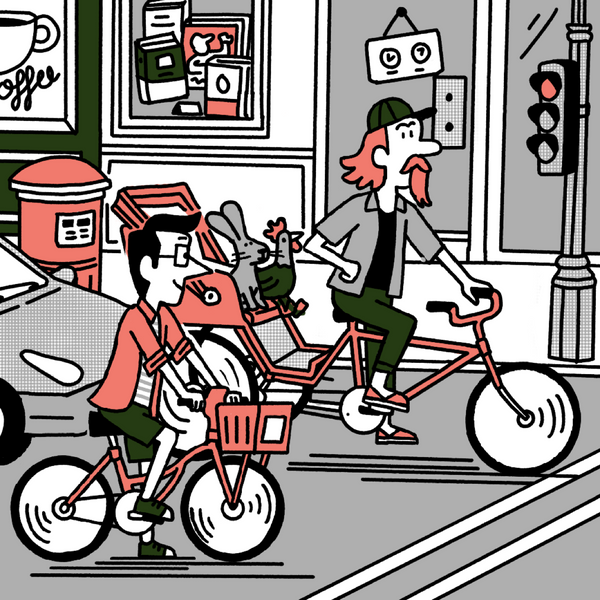 The following morning, I informed my colleagues of my unlikely encounter. It was Tom, head of radio, who said that it was hard to know what to do with such information. But then he told us that, a few weeks ago, he had taken his son to the Royal Botanic Gardens at Kew, where they alighted upon a man sitting on a bench with a parrot on a leash. His son, aged four, was highly intrigued; Tom suggested going over to say hello to the man and his creature. He watched their interaction from afar. When his son returned, he explained excitedly that the bird was able to talk like a human but only if he was in the mood. And, enquired Tom, had his son learned what sort of bird it was? "Yes, it's an African gay carrot," he confirmed confidently.
2
Our editor Josh, Tom and I caught up with a former colleague for dinner this week. It turned out to be a little too entertaining for a Tuesday; the offer of a second limoncello should perhaps have been declined. But it was fun. Our venue was Carlotta, the new London outpost of the Big Mamma restaurant group. This French restaurant company is making it big with Italian cuisine and has spread out from its home city of Paris to Madrid, Munich, Berlin and London. Carlotta is its fifth venture here. The menu is good but the atmosphere is what makes it: lively, a bit loud, food served on giant plates and in bowls like large hats. The décor is fulsome and a bit camp. The desserts are served in little animal-head-shaped receptacles, which I fear might end up accidentally disappearing into diners' bags. Our tiramisù arrived in the skulls of a wild boar and a black panther. With a quick glance at the bottom, I saw that they were made by a company called Quail Ceramics. Before retiring to bed, I found myself on its website wondering whether I needed a set of hippo eggcups or perhaps a sloth utensil pot. Let's see what the post brings.
The only odd moment at Carlotta was when a group of young men arrived – all nice, happy people – and one of them stood up to film the room on his phone, slowly panning from one side to the other. I watched him review the footage. He wasn't happy with it, so he stood up and started filming again, this time making sure that he didn't miss anything. I now put such things down less to rudeness than a generational divide but you might want to think twice about taking a secret date to Carlotta.
3
Sorry for the jolt in tone here but another video-themed story that struck me as peculiar this week was the footage of the woman whose leg was mangled in a travelator at Bangkok's Don Mueang International Airport, forcing medics to amputate her limb in situ. The report seems to have run in every country along with the video of the trapped woman. Here's the unfathomable bit: someone passing by stopped to record it on their phone, posted it online and then news organisations around the world thought it worthy of airing. Suddenly filming guests in a restaurant without their permission seems to be a very minor indiscretion.
---
The Look /

Matching sets
All the same
According to fashion editorials, among the benefits of the worryingly popular men's co-ord, in which both shorts and shirt are cut from the same patterned fabric, is that it can be "worn anywhere" (writes Jack Simpson). While luxury fashion houses have had some success selling these matching sets, it is mass-market retailers such as Boohooman and Asos that have capitalised most on the trend. Using the same patterns and materials allows companies to cut down on cost and waste but, as brands begin to copy one another, it leads to a concerning uniformity among the so-called statement pieces. The co-ord is not so much a fashion statement as an admission that menswear is short on ideas. This standardisation is reducing the imagination of consumers: we are allowing ourselves to be entertained by repetition and gratified by sameness.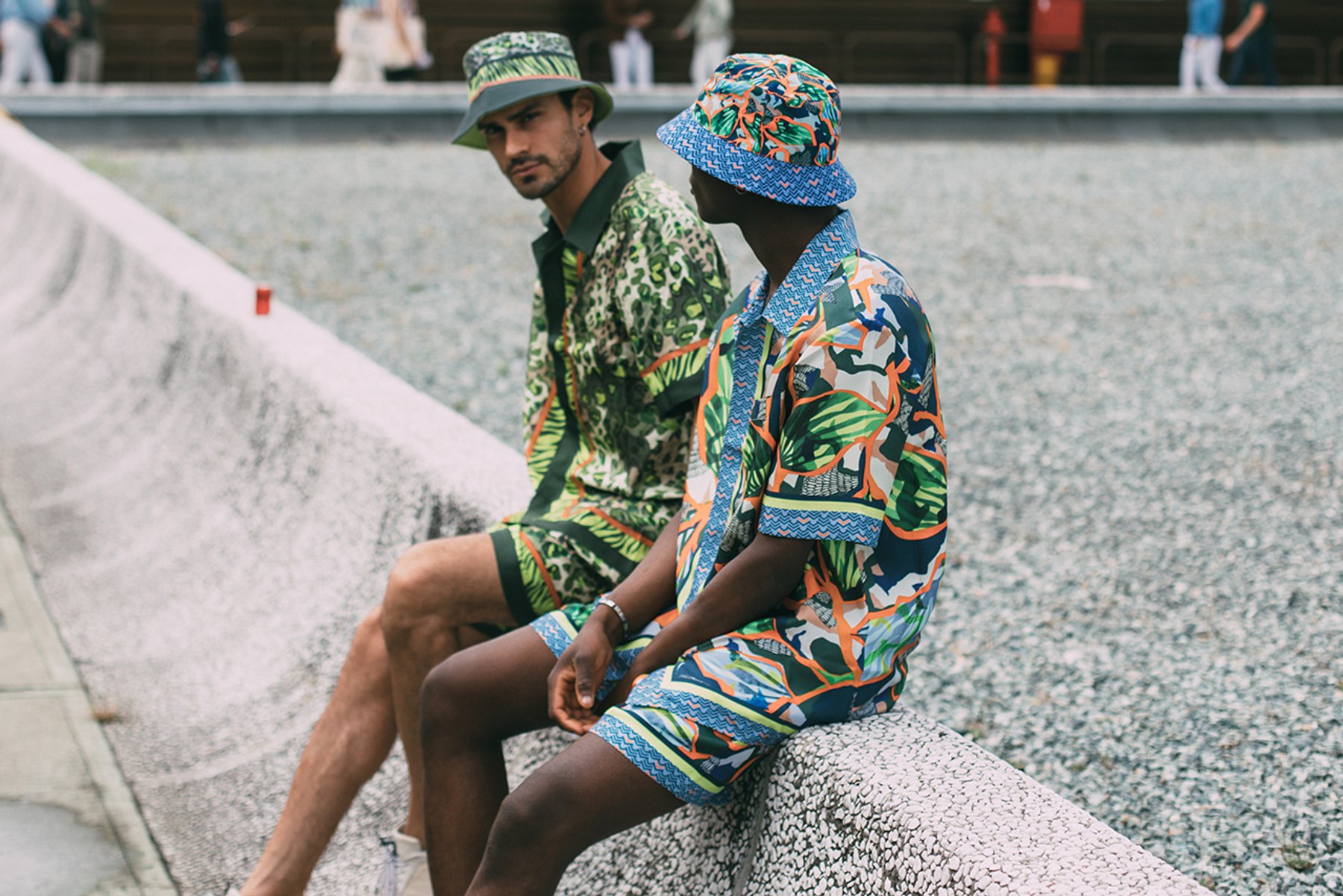 For men, making a sartorial effort has never been difficult. Pairing a linen camp shirt with contrasting shorts is hardly a chore. Just because an outfit is uniform, it doesn't mean that it's versatile – much the opposite. Let's hope that the co-ord goes the way of drainpipes, bow ties and bumbags.
---
How we live /

Thai nasal inhalers
Scents of place
Ask a Thai person to empty their pockets or purse – in the politest way possible – and you'll almost certainly find a nasal inhaler (writes James Chambers). We tried this experiment at a recent dinner in Bangkok and were presented with an array of different devices and brands. The Poy-Sian Mark 2, a lip-balm-sized stick, is by far the most common, while Hong Thai's ugly plastic pot is in need of a redesign. Both can be found at corner shops for about 20 to 30 baht (€0.50 to €0.70) and come in many different scents. I fought a brief addiction to Poy-Sian's orange-peel aroma, which is admittedly not the worst thing to befall a new visitor to Bangkok.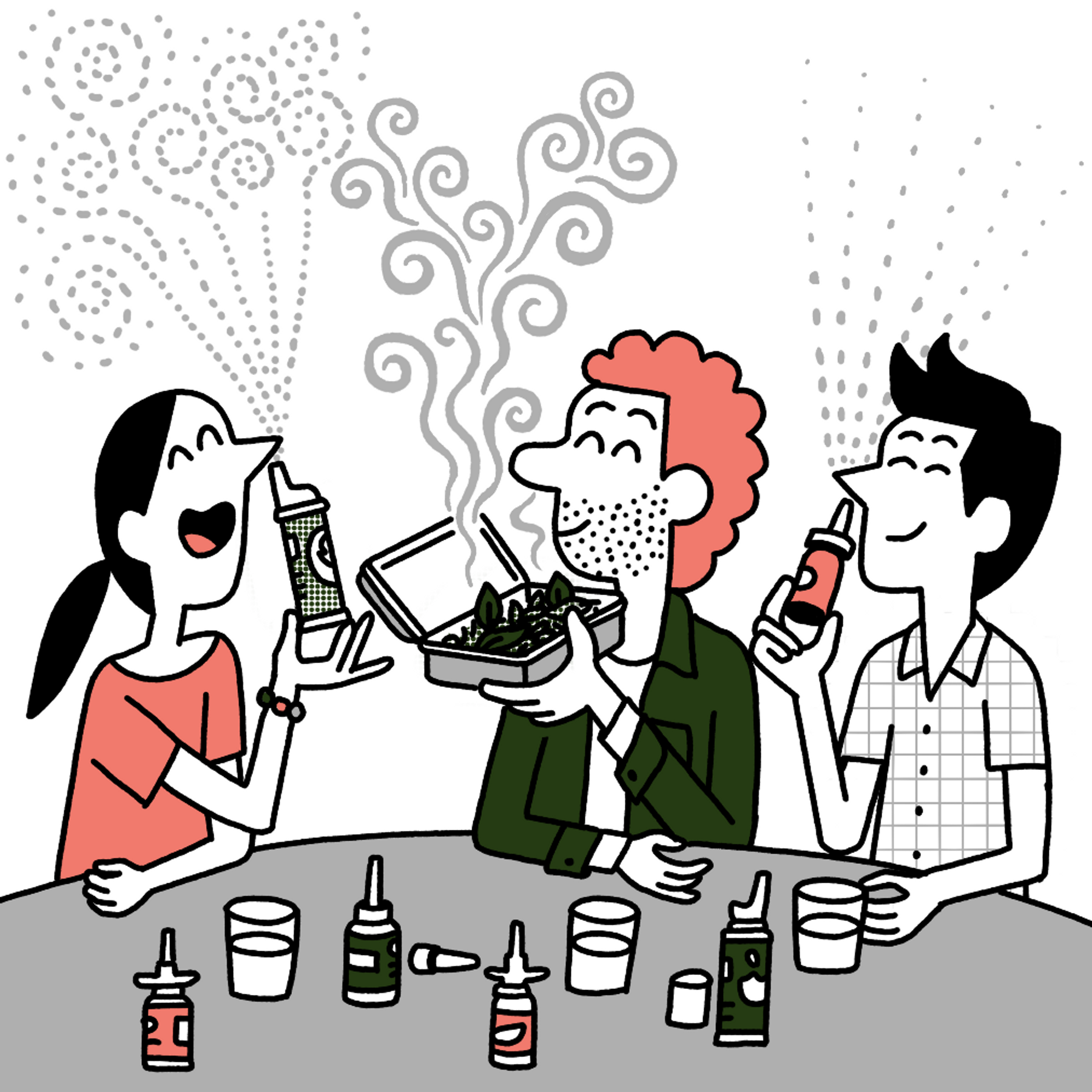 Why do it? A quick pick-me-up seems to be the most common reason, though the products make various health claims, from fighting dizziness and congestion to soothing aches and relieving ailments. The major difference with sniffly Europeans and Americans who reach for Vicks or Olbas during winter is that Thais clutch their nasal inhalers all year round. Ya dom is the name of this tradition and the habit cuts across social classes. Bangkok's motorcycle taxi riders rely on a regular burst of menthol, camphor and borneol to get them through balmy days just as much as overly air-conditioned office workers. This daily essential also offers style-conscious Thais an opportunity to accessorise.
One inhaler wowed dinner guests in Bangkok: it had a "Sunne" logo in simple black lettering on the outside and contained a bag of herb-soaked essential oils on the inside. As the container was passed around the table to nods of approval, much like an 18th-century snuff box, a few Poy-Sian and Hong Thai users no doubt decided that it was time to upgrade. You don't actually need ya dom to survive in Bangkok but for a true local experience, it might be something that's worth sniffing out.
---
The Monocle Concierge /

YOUR QUESTIONS ANSWERED
Dancing on water
The Monocle Concierge is our purveyor of top tips and delectable recommendations for your next trip. It's also on hand in audio form on Monocle Radio, with reports and the latest travel news from around the world. If you're planning to go somewhere nice and would like some advice, click here. We will answer one question a week.
Dear Concierge,
What are your recommendations for sexy Rio de Janeiro?
Thank you,
Florencia Gonzalez Deibe,
Mexico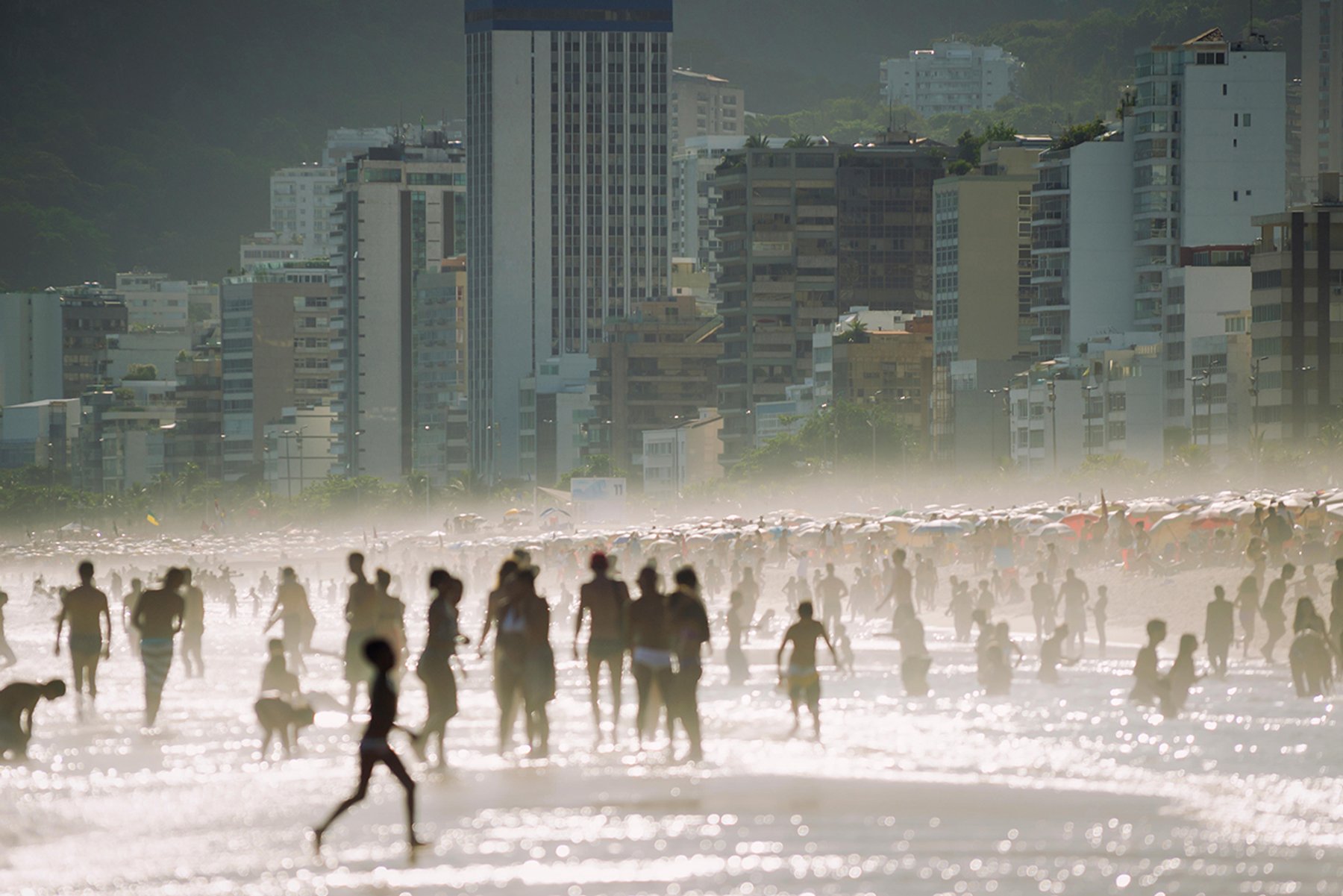 Sizzling Rio has plenty of sultry appeal both day and night. This time of year, Rio's temperatures turn pleasantly warm. For a morning dip, Ipanema's Posto 9 remains the see-and-be-seen stretch of beach. It's a short stroll away from the new Alalaô Kiosk, which serves delicious sundowners and has injected a much-needed dose of high design to the celebrated beachfront promenade by Brazilian modernist landscape architect Roberto Burle Marx. After your drinks, you can retire to the seaside elegance of the Fasano Rio hotel, a sure-fire bet for a good-looking crowd. If you prefer sweeping vistas, pitch up poolside at the Santa Teresa Hotel in the hills close to the "Christ the Redeemer" statue.
The city boasts plenty of excellent food options before a night out on the town. Tuck in to a modern interpretation of Italian cuisine at Sult in the Botafogo neighbourhood or try the fine seafood dishes inside the charming, white-walled Restaurante Escama near the Botanical Garden. If you're looking for local dishes, we recommend the contemporary Brazilian cuisine at Lilia in the city centre. For cocktails, head to the Arp Bar on the ground floor of Hotel Arpoador or join the chic set converging on Liz Cocktails & Co in Leblon.
Dance the night away in Rio's bohemian Lapa district, where several 19th-century venues famous for Brazilian music – from samba de gafieira to forró – pack dancefloors most nights of the week. Rio Scenarium, Bar Carioca da Gema and Clube dos Democráticos are all reliable choices. On a Monday evening, consider taking a taxi further north to the Renascença Clube for the weekly samba do trabalhador to experience a taste of Rio's traditional music. And any day of the week, you can shake off the cobwebs with a run around the Rodrigo de Freitas Lagoon, a stunning setting for a morning jog. Boa viagem!
---
AXOR challenged London-based design studio Barber Osgerby to imagine an entire bathroom that reflects its personal idea of luxury. The result is 'Skyline', a concept for a slim, elegant bathroom in the corner of a penthouse apartment in London where space is at a premium but the sense of luxury remains uncompromised. Equipped with Barber Osgerby's own AXOR One bathroom fixtures and AXOR Universal Circular accessories, all in a brand-new matt white finish, Skyline offers a very personal vision that reinterprets beauty and wellbeing in smaller spaces.
Culture hits /

Maritime beats
Worth a dip
Every week for the next month we will post portions of the 60-track summer playlist featured in our July/August double issue, which is on sale now. In this second instalment, Fernando Augusto Pacheco, Monocle Radio's senior culture correspondent and music curator, selects 10 gentle beats to listen to before a dip in the ocean.
1
'Pyjamas' by Benny Sings featuring Remi Wolf. The Dutch singer goes full bossa nova in this smooth track.
2
'Lagoas de Ruanda' by Tapioca. This Belgian-Brazilian duo, based in Kigali, draw on their many geographical influences.
3
'Infinite End' by Maxime Denuc. Electronica with sleek harmonies.
4
'Super Ego' by Babe Rainbow. A sunny piece from the Aussie surf-psych rockers.
5
'Summer Jammin'' by Inner Circle. You can't go wrong with 1990s reggae.
6
'Femmes Pays Douces' by Raphaël Toiné. Some of the best zouk synth from Martinique.
7
'Paraiso' by Pearl & The Oysters. A whimsical song about being stranded on a desert island.
8
'Dreams' by Caixa Cubo featuring Xênia França and Zé Leônidas. Brilliant Brazilian jazz, complete with warm vocals and a nod to R&B.
9
'Charm' by Rema. The summer belongs to this Nigerian superstar.
10
'Ndikhale' by Bongeziwe Mabandla. Magical Xhosa electro-soul.
To listen to the playlist, find Monocle Radio on Spotify or tune in to Monocle Radio for more songs. The full list is also featured in our July/August issue, which is on sale now.
---
The Interrogator /

Hassan Hajjaj
Moroccan role
Splitting his time between Marrakech and London, Moroccan contemporary artist Hassan Hajjaj's work can be found in the Brooklyn Museum and Tate Modern. Here, he tells us about the inspiration that comes from Marrakech's medina, gnawa music and his double dose of Arabic coffee.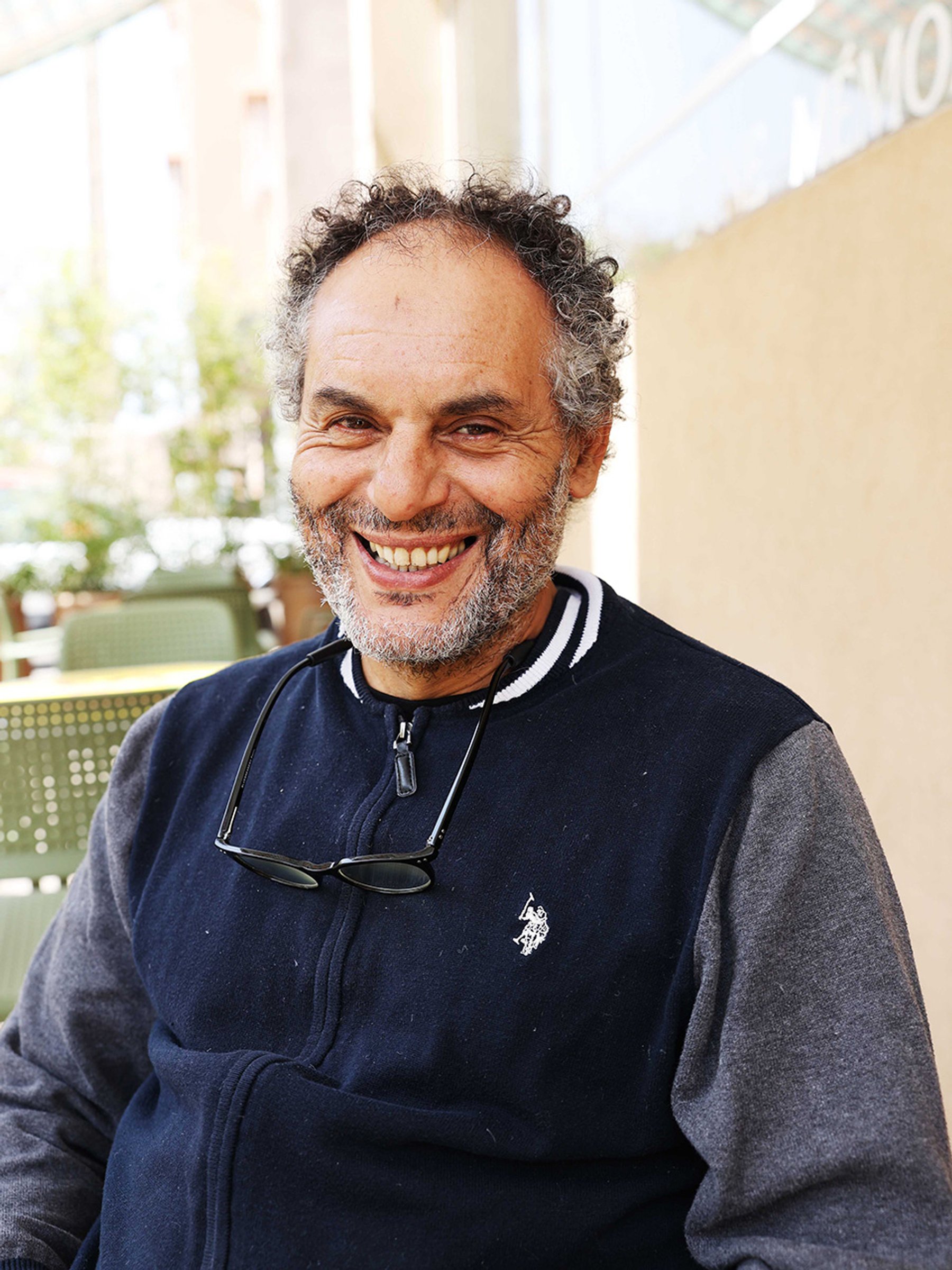 What have you been working on lately?
I've just finished a project for the Brooklyn Museum called Africa Fashion. I'm also in the middle of working on a group show for the National Portrait Gallery that is opening on 9 November, as well as solo shows for next year.
What news source do you wake up to?
It varies. In Morocco, I listen to radio shows. In London, I listen to LBC or the BBC. Sometimes, I don't listen to any news for a while just to get out of that mind bubble.
Do you like coffee, tea or something pressed to go with the headlines?
A coffee called noss-noss. I normally have some at my local café in Marrakech. Every morning and afternoon I have a little coffee hit, do all of my social media, read the news and catch up on emails.
Any film recommendations?
Pressure, directed by Horace Ové, who is a friend of mine. The film is set around the time that I arrived in England. It's about immigrants coming from Trinidad and trying to fit in. It really resonated with me.
Do you have a favourite weekend market?
I live in Marrakech's medina, right in the middle of its market, and I am there nearly every day. Its vibrancy inspires me. When I visit London I stay in the Camden Lock area so I go to the market. I often visit Brick Lane and Columbia Road Flower Market too. There are always markets around me – I look out for seasonal fruit and veg, and take inspiration from the fabrics of local artisans for my designs.
What are you currently humming in the shower?
I listen to music or the radio so I don't hum. It would probably scare the neighbours.
What's on the airwaves before drifting off?
All sorts. I mainly listen to gnawa music but it depends. I prefer something not too up-tempo and a little bit spiritual and melodic.
---
Fashion update /

GIORGIO ARMANI TENNIS CLASSIC
Love all
The Giorgio Armani Tennis Classic began this week on the pristine grass courts of London's Hurlingham Club (writes Claudia Jacob). Carlos Alcaraz, Cameron Norrie, Novak Djokovic and Andy Murray are taking part as they prepare for Wimbledon, the world's oldest tennis tournament, next week. In line with fashion's ongoing fascination with the sport, Armani has created a tennis-inspired capsule, dressing the ball girls, ball boys, line judges and umpires in new outfits for the occasion.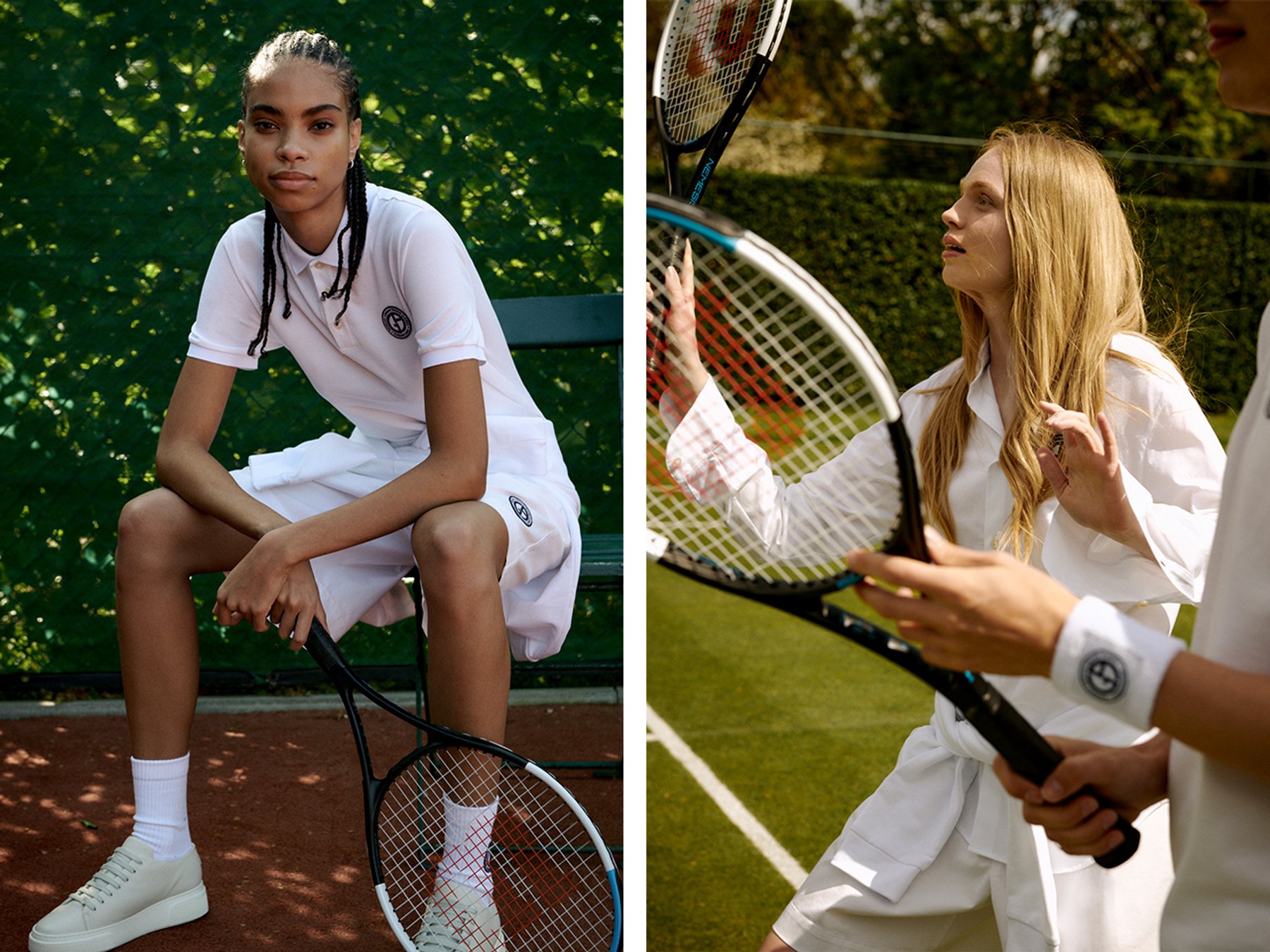 This year the brand has updated traditional tennis attire to reflect the elegance of the 27-year-old tournament, the second hosted by the luxury Italian fashion house. The sleek capsule includes oversized knee-length shorts, white slimline polo shirts embossed with the Armani Tennis Classic logo and a white cap. For the umpires, there are double-breasted blazers in classic navy blue – synonymous with the brand – creating an appealing contemporary silhouette. The outfits were on display at a fashion show on the club's Centre Court on Wednesday and the collection was made available at the event's pop-up and at the Giorgio Armani flagship shop for the duration of the tournament. Whether you're a fan of the sport or not, tennis wear is a chic look for summer.
giorgioarmanitennisclassic.com
---
What am I bid? /

Vintage Porsches
Bit of a coupe
It is possibly the most instantly recognisable automotive silhouette: the svelte yet unfussy shape of the Porsche 911, in continuous production since 1964 (writes Andrew Mueller). Part one of RM Sotheby's Carrera collection, which closes on 7 July, includes 911s and similar makes from across the German company's history apart from the current decade. A new Porsche 911 costs upwards of €100,000. They are, frankly, somewhat grim and burly-looking machines, possessing little of the dashing appeal of their predecessors.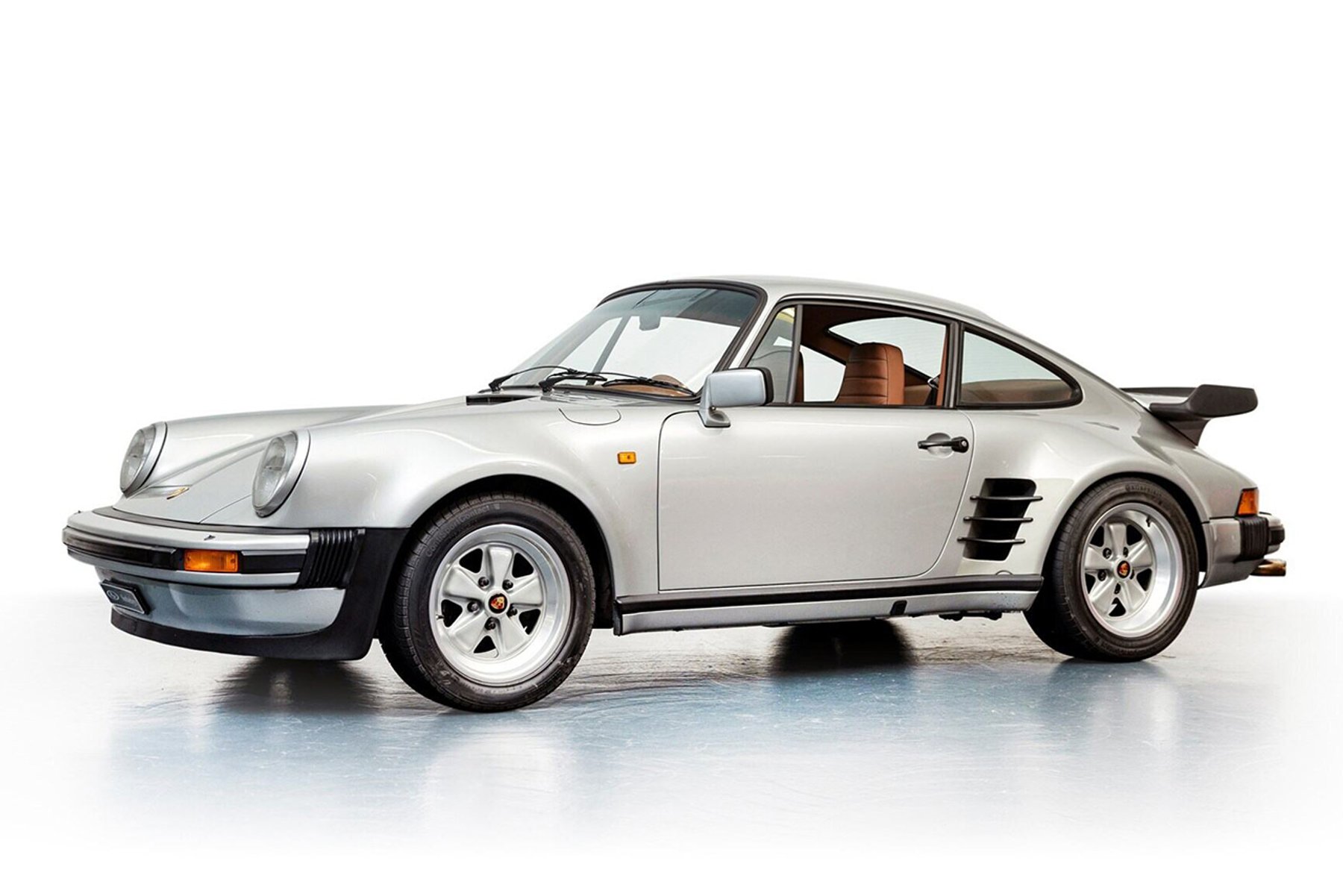 There is far more fun to be had at the auction at (probably) about the same price, with such quirky options as a bright red 1966 911, a silver 1978 911 Turbo (pictured) with a louche rear spoiler and a selection of 1989 convertibles. If you are outbid, part two of the auction closes on 12 July. About €500,000 should land you a 64-year-old silver Porsche 356A with a confirmed pedigree in the 1959 Pontedecimo-Giovi and Aosta-Pila hill climbs.
However, at the risk of enraging Porsche purists, by far the prettiest item available is one of the non-Porsche lots: a 1956 Chevrolet Corvette convertible in original copper and beige two-tone, which you should be able to drive away for about €90,000.
rmsothebys.com
---
newsletter /

join us
Welcome to our world
Has this been forwarded to you by a friend? Sign up to The Monocle Minute and Monocle Weekend Editions to receive your own bulletin of weekday news and weekend treats.
Images: Style du Monde, Alamy, Stephanie Füssenich, Giorgio Armani, RM Sotheby's. Illustration: Mathieu De Muizon
from The Monocle Minute & Weekend Edition
To stop receiving all Monocle newsletters, please click here
This email is from Monocle whose registered office is at Midori House, 1 Dorset Street, London, W1U 4EG. You have received this email because you have previously provided us with your email address and subscribed to Monocle bulletins.
© 2023 Monocle.
Text-only version of this email
London / Zürich / Toronto / Los Angeles / Hong Kong / Tokyo Saturday. 01/07/23 Monocle Weekend Edition: Saturday SPONSORED BY AXOR Monocle HOT RIGHT NOW This week we reveal our top tips for Rio de Janeiro and try on a tennis-inspired summer fashion trend for size. We also speak to Moroccan artist Hassan Hajjaj about the joy of Marrakech-style coffee and ponder whether or not we should bid for a vintage Porsche – that is, if you don't beat us to it. But first, Andrew Tuck on birds, bowls and Bangkok. ---------------------------------------------------------------------------------------------------------------------------------- THE OPENER / ANDREW TUCK ANIMAL MAGIC 1 I was going home on my bike this week when a gentleman riding a cycle rickshaw came to a stop alongside me. It wasn't one of the garish ones that are used to charge tourists dramatic sums for going short distances but a rather more modest affair. What really made me stare were his passengers: stretched out on the seat was a rabbit, while perched above the floppy-eared fellow was a chicken, happily taking in the pleasant evening air. Then the lights changed and we parted ways. Was the russet-plumed fowl heading home to South Hensington? Was she dropping off her friend Peter at Warren Street? I will never know. The following morning, I informed my colleagues of my unlikely encounter. It was Tom, head of radio, who said that it was hard to know what to do with such information. But then he told us that, a few weeks ago, he had taken his son to the Royal Botanic Gardens at Kew, where they alighted upon a man sitting on a bench with a parrot on a leash. His son, aged four, was highly intrigued; Tom suggested going over to say hello to the man and his creature. He watched their interaction from afar. When his son returned, he explained excitedly that the bird was able to talk like a human but only if he was in the mood. And, enquired Tom, had his son learned what sort of bird it was? "Yes, it's an African gay carrot," he confirmed confidently. 2 Our editor Josh, Tom and I caught up with a former colleague for dinner this week. It turned out to be a little too entertaining for a Tuesday; the offer of a second limoncello should perhaps have been declined. But it was fun. Our venue was Carlotta, the new London outpost of the Big Mamma restaurant group. This French restaurant company is making it big with Italian cuisine and has spread out from its home city of Paris to Madrid, Munich, Berlin and London. Carlotta is its fifth venture here. The menu is good but the atmosphere is what makes it: lively, a bit loud, food served on giant plates and in bowls like large hats. The décor is fulsome and a bit camp. The desserts are served in little animal-head-shaped receptacles, which I fear might end up accidentally disappearing into diners' bags. Our tiramisù arrived in the skulls of a wild boar and a black panther. With a quick glance at the bottom, I saw that they were made by a company called Quail Ceramics. Before retiring to bed, I found myself on its website wondering whether I needed a set of hippo eggcups or perhaps a sloth utensil pot. Let's see what the post brings. The only odd moment at Carlotta was when a group of young men arrived – all nice, happy people – and one of them stood up to film the room on his phone, slowly panning from one side to the other. I watched him review the footage. He wasn't happy with it, so he stood up and started filming again, this time making sure that he didn't miss anything. I now put such things down less to rudeness than a generational divide but you might want to think twice about taking a secret date to Carlotta. 3 Sorry for the jolt in tone here but another video-themed story that struck me as peculiar this week was the footage of the woman whose leg was mangled in a travelator at Bangkok's Don Mueang International Airport, forcing medics to amputate her limb in situ. The report seems to have run in every country along with the video of the trapped woman. Here's the unfathomable bit: someone passing by stopped to record it on their phone, posted it online and then news organisations around the world thought it worthy of airing. Suddenly filming guests in a restaurant without their permission seems to be a very minor indiscretion. ---------------------------------------------------------------------------------------------------------------------------------- SPONSORED BY AXOR ---------------------------------------------------------------------------------------------------------------------------------- THE LOOK / MATCHING SETS ALL THE SAME According to fashion editorials, among the benefits of the worryingly popular men's co-ord, in which both shorts and shirt are cut from the same patterned fabric, is that it can be "worn anywhere" (writes Jack Simpson). While luxury fashion houses have had some success selling these matching sets, it is mass-market retailers such as Boohooman and Asos that have capitalised most on the trend. Using the same patterns and materials allows companies to cut down on cost and waste but, as brands begin to copy one another, it leads to a concerning uniformity among the so-called statement pieces. The co-ord is not so much a fashion statement as an admission that menswear is short on ideas. This standardisation is reducing the imagination of consumers: we are allowing ourselves to be entertained by repetition and gratified by sameness. For men, making a sartorial effort has never been difficult. Pairing a linen camp shirt with contrasting shorts is hardly a chore. Just because an outfit is uniform, it doesn't mean that it's versatile – much the opposite. Let's hope that the co-ord goes the way of drainpipes, bow ties and bumbags. ---------------------------------------------------------------------------------------------------------------------------------- HOW WE LIVE / THAI NASAL INHALERS SCENTS OF PLACE Ask a Thai person to empty their pockets or purse – in the politest way possible – and you'll almost certainly find a nasal inhaler (writes James Chambers). We tried this experiment at a recent dinner in Bangkok and were presented with an array of different devices and brands. The Poy-Sian Mark 2, a lip-balm-sized stick, is by far the most common, while Hong Thai's ugly plastic pot is in need of a redesign. Both can be found at corner shops for about 20 to 30 baht (€0.50 to €0.70) and come in many different scents. I fought a brief addiction to Poy-Sian's orange-peel aroma, which is admittedly not the worst thing to befall a new visitor to Bangkok. Why do it? A quick pick-me-up seems to be the most common reason, though the products make various health claims, from fighting dizziness and congestion to soothing aches and relieving ailments. The major difference with sniffly Europeans and Americans who reach for Vicks or Olbas during winter is that Thais clutch their nasal inhalers all year round. Ya dom is the name of this tradition and the habit cuts across social classes. Bangkok's motorcycle taxi riders rely on a regular burst of menthol, camphor and borneol to get them through balmy days just as much as overly air-conditioned office workers. This daily essential also offers style-conscious Thais an opportunity to accessorise. One inhaler wowed dinner guests in Bangkok: it had a "Sunne" logo in simple black lettering on the outside and contained a bag of herb-soaked essential oils on the inside. As the container was passed around the table to nods of approval, much like an 18th-century snuff box, a few Poy-Sian and Hong Thai users no doubt decided that it was time to upgrade. You don't actually need ya dom to survive in Bangkok but for a true local experience, it might be something that's worth sniffing out. ---------------------------------------------------------------------------------------------------------------------------------- THE MONOCLE CONCIERGE / YOUR QUESTIONS ANSWERED DANCING ON WATER The Monocle Concierge is our purveyor of top tips and delectable recommendations for your next trip. It's also on hand in audio form on Monocle Radio, with reports and the latest travel news from around the world. If you're planning to go somewhere nice and would like some advice, click here. We will answer one question a week. Dear Concierge, What are your recommendations for sexy Rio de Janeiro? Thank you, Florencia Gonzalez Deibe, Mexico Sizzling Rio has plenty of sultry appeal both day and night. This time of year, Rio's temperatures turn pleasantly warm. For a morning dip, Ipanema's Posto 9 remains the see-and-be-seen stretch of beach. It's a short stroll away from the new Alalaô Kiosk, which serves delicious sundowners and has injected a much-needed dose of high design to the celebrated beachfront promenade by Brazilian modernist landscape architect Roberto Burle Marx. After your drinks, you can retire to the seaside elegance of the Fasano Rio hotel, a sure-fire bet for a good-looking crowd. If you prefer sweeping vistas, pitch up poolside at the Santa Teresa Hotel in the hills close to the "Christ the Redeemer" statue. The city boasts plenty of excellent food options before a night out on the town. Tuck in to a modern interpretation of Italian cuisine at Sult in the Botafogo neighbourhood or try the fine seafood dishes inside the charming, white-walled Restaurante Escama near the Botanical Garden. If you're looking for local dishes, we recommend the contemporary Brazilian cuisine at Lilia in the city centre. For cocktails, head to the Arp Bar on the ground floor of Hotel Arpoador or join the chic set converging on Liz Cocktails & Co in Leblon. Dance the night away in Rio's bohemian Lapa district, where several 19th-century venues famous for Brazilian music – from samba de gafieira to forró – pack dancefloors most nights of the week. Rio Scenarium, Bar Carioca da Gema and Clube dos Democráticos are all reliable choices. On a Monday evening, consider taking a taxi further north to the Renascença Clube for the weekly samba do trabalhador to experience a taste of Rio's traditional music. And any day of the week, you can shake off the cobwebs with a run around the Rodrigo de Freitas Lagoon, a stunning setting for a morning jog. Boa viagem! ---------------------------------------------------------------------------------------------------------------------------------- AXOR   MONOCLE AXOR challenged London-based design studio Barber Osgerby to imagine an entire bathroom that reflects its personal idea of luxury. The result is 'Skyline', a concept for a slim, elegant bathroom in the corner of a penthouse apartment in London where space is at a premium but the sense of luxury remains uncompromised. Equipped with Barber Osgerby's own AXOR One bathroom fixtures and AXOR Universal Circular accessories, all in a brand-new matt white finish, Skyline offers a very personal vision that reinterprets beauty and wellbeing in smaller spaces.  discover more CULTURE HITS / MARITIME BEATS WORTH A DIP Every week for the next month we will post portions of the 60-track summer playlist featured in our July/August double issue, which is on sale now. In this second instalment, Fernando Augusto Pacheco, Monocle Radio's senior culture correspondent and music curator, selects 10 gentle beats to listen to before a dip in the ocean. 1 'Pyjamas' by Benny Sings featuring Remi Wolf. The Dutch singer goes full bossa nova in this smooth track. 2 'Lagoas de Ruanda' by Tapioca. This Belgian-Brazilian duo, based in Kigali, draw on their many geographical influences. 3 'Infinite End' by Maxime Denuc. Electronica with sleek harmonies. 4 'Super Ego' by Babe Rainbow. A sunny piece from the Aussie surf-psych rockers. 5 'Summer Jammin'' by Inner Circle. You can't go wrong with 1990s reggae. 6 'Femmes Pays Douces' by Raphaël Toiné. Some of the best zouk synth from Martinique. 7 'Paraiso' by Pearl & The Oysters. A whimsical song about being stranded on a desert island. 8 'Dreams' by Caixa Cubo featuring Xênia França and Zé Leônidas. Brilliant Brazilian jazz, complete with warm vocals and a nod to R&B. 9 'Charm' by Rema. The summer belongs to this Nigerian superstar. 10 'Ndikhale' by Bongeziwe Mabandla. Magical Xhosa electro-soul. To listen to the playlist, find Monocle Radio on Spotify or tune in to Monocle Radio for more songs. The full list is also featured in our July/August issue, which is on sale now. ---------------------------------------------------------------------------------------------------------------------------------- THE INTERROGATOR / HASSAN HAJJAJ MOROCCAN ROLE Splitting his time between Marrakech and London, Moroccan contemporary artist Hassan Hajjaj's work can be found in the Brooklyn Museum and Tate Modern. Here, he tells us about the inspiration that comes from Marrakech's medina, gnawa music and his double dose of Arabic coffee. What have you been working on lately? I've just finished a project for the Brooklyn Museum called Africa Fashion. I'm also in the middle of working on a group show for the National Portrait Gallery that is opening on 9 November, as well as solo shows for next year. What news source do you wake up to? It varies. In Morocco, I listen to radio shows. In London, I listen to LBC or the BBC. Sometimes, I don't listen to any news for a while just to get out of that mind bubble. Do you like coffee, tea or something pressed to go with the headlines? A coffee called noss-noss. I normally have some at my local café in Marrakech. Every morning and afternoon I have a little coffee hit, do all of my social media, read the news and catch up on emails. Any film recommendations? Pressure, directed by Horace Ové, who is a friend of mine. The film is set around the time that I arrived in England. It's about immigrants coming from Trinidad and trying to fit in. It really resonated with me. Do you have a favourite weekend market? I live in Marrakech's medina, right in the middle of its market, and I am there nearly every day. Its vibrancy inspires me. When I visit London I stay in the Camden Lock area so I go to the market. I often visit Brick Lane and Columbia Road Flower Market too. There are always markets around me – I look out for seasonal fruit and veg, and take inspiration from the fabrics of local artisans for my designs. What are you currently humming in the shower? I listen to music or the radio so I don't hum. It would probably scare the neighbours. What's on the airwaves before drifting off? All sorts. I mainly listen to gnawa music but it depends. I prefer something not too up-tempo and a little bit spiritual and melodic. ---------------------------------------------------------------------------------------------------------------------------------- FASHION UPDATE / GIORGIO ARMANI TENNIS CLASSIC LOVE ALL The Giorgio Armani Tennis Classic began this week on the pristine grass courts of London's Hurlingham Club (writes Claudia Jacob). Carlos Alcaraz, Cameron Norrie, Novak Djokovic and Andy Murray are taking part as they prepare for Wimbledon, the world's oldest tennis tournament, next week. In line with fashion's ongoing fascination with the sport, Armani has created a tennis-inspired capsule, dressing the ball girls, ball boys, line judges and umpires in new outfits for the occasion. This year the brand has updated traditional tennis attire to reflect the elegance of the 27-year-old tournament, the second hosted by the luxury Italian fashion house. The sleek capsule includes oversized knee-length shorts, white slimline polo shirts embossed with the Armani Tennis Classic logo and a white cap. For the umpires, there are double-breasted blazers in classic navy blue – synonymous with the brand – creating an appealing contemporary silhouette. The outfits were on display at a fashion show on the club's Centre Court on Wednesday and the collection was made available at the event's pop-up and at the Giorgio Armani flagship shop for the duration of the tournament. Whether you're a fan of the sport or not, tennis wear is a chic look for summer. giorgioarmanitennisclassic.com ---------------------------------------------------------------------------------------------------------------------------------- WHAT AM I BID? / VINTAGE PORSCHES BIT OF A COUPE It is possibly the most instantly recognisable automotive silhouette: the svelte yet unfussy shape of the Porsche 911, in continuous production since 1964 (writes Andrew Mueller). Part one of RM Sotheby's Carrera collection, which closes on 7 July, includes 911s and similar makes from across the German company's history apart from the current decade. A new Porsche 911 costs upwards of €100,000. They are, frankly, somewhat grim and burly-looking machines, possessing little of the dashing appeal of their predecessors. There is far more fun to be had at the auction at (probably) about the same price, with such quirky options as a bright red 1966 911, a silver 1978 911 Turbo (pictured) with a louche rear spoiler and a selection of 1989 convertibles. If you are outbid, part two of the auction closes on 12 July. About €500,000 should land you a 64-year-old silver Porsche 356A with a confirmed pedigree in the 1959 Pontedecimo-Giovi and Aosta-Pila hill climbs. However, at the risk of enraging Porsche purists, by far the prettiest item available is one of the non-Porsche lots: a 1956 Chevrolet Corvette convertible in original copper and beige two-tone, which you should be able to drive away for about €90,000. rmsothebys.com ---------------------------------------------------------------------------------------------------------------------------------- NEWSLETTER / JOIN US WELCOME TO OUR WORLD Has this been forwarded to you by a friend? Sign up to The Monocle Minute and Monocle Weekend Editions to receive your own bulletin of weekday news and weekend treats.  sign up now   Feedback? get in touch   Read this email online   Manage Newsletters   Share on Twitter   Share on LinkedIn Images: Style du Monde, Alamy, Stephanie Füssenich, Giorgio Armani, RM Sotheby's. Illustration: Mathieu De Muizon  from The Monocle Minute & Weekend Edition To stop receiving all Monocle newsletters, please click here This email is from Monocle whose registered office is at Midori House, 1 Dorset Street, London, W1U 4EG. You have received this email because you have previously provided us with your email address and subscribed to Monocle bulletins. © 2023 Monocle. M
Show all
The Latest Emails Sent By monocle.com
More Emails, Deals & Coupons From monocle.com
Email Offers, Discounts & Promos From Our Top Stores