The Monocle Minute – Wednesday 7 June 2023
monocle.com sent this email to their subscribers on June 7, 2023.
Opinion /

Tim Mak
Fear the fallout
Yesterday, Ukrainians woke to the news that the Kakhovka dam, which is downstream from the Zaporizhzhia nuclear power plant, had been breached. Both Ukrainian and Russian officials immediately confirmed that the plant's water supply, an important component for its safety, was not in jeopardy but the latest development highlighted the delicacy of the situation and how the ongoing war compounds the risk of a nuclear catastrophe.
After Russian troops took control of the Zaporizhzhia plant more than a year ago, the surrounding area has experienced an increase in military presence and fighting. Explosions in the plant's grounds – and the nearby city of Enerhodar – have been common and multiple incidents have caused the nuclear facility to lose the external power necessary for its safe functioning.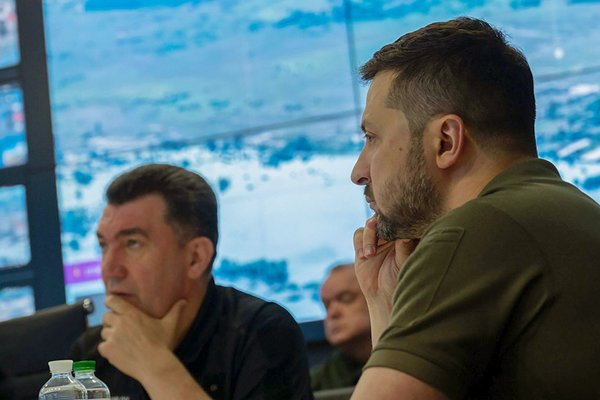 The prospect of the plant's failure and the release of radiation into the atmosphere sounds like a nightmarish scenario. But it is one that Ukrainian nuclear engineer Oleksandr Selyverstov has lived with since the first days of Russia's invasion. Previously in charge of operating a nuclear reactor at the plant, Selyverstov reportedly escaped to Ukrainian-held territory in December. In a recent interview, he told me that all preconditions for a disaster were in place: exhausted and oppressed staff watched over by armed guards, constant fighting in the vicinity and a loosening of safety standards.
As the Ukrainian military prepares to launch a counteroffensive, people such as Selyverstov believe that recapturing the plant should be a strategic priority – not only because of its potential to generate immense amounts of power but also to avert the possibility of Russia using it as leverage. This is a challenge that requires caution. Fighting near the plant is dangerous. The only safe way to retake it is to besiege the surrounding territory. Given all the combat that is likely to take place in the months ahead, as well as the many strategic aims of the Ukrainian military, it is a colossal task.
Tim Mak is a war correspondent based in Kyiv and founder of The Counteroffensive. For more opinion, analysis and insight, to Monocle today.
---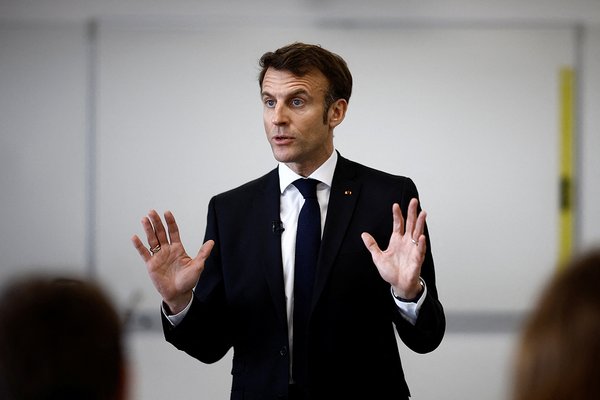 Affairs /

Nato & France
East, west, home's best
Objections from Emmanuel Macron are reportedly stalling plans to open a Nato liaison office in Tokyo. Originally intended to open next year, the office in the Japanese capital would facilitate closer co-operation with Nato's allies in east Asia. But despite regional tensions between China and Taiwan, the French president (pictured) argued that Nato should not overstretch its current reach. "Macron's view is that Nato should solely focus on the North Atlantic region," Latika Bourke, a journalist with The Sydney Morning Herald, tells The Monocle Minute. "But his move also signals his stance for greater independence from US-based decisions. It follows an interview – sparking fury after a recent trip to Beijing – in which he said that France wished to follow a policy of strategic autonomy away from the US," she adds. "Macron is consistently making these noises but they don't necessarily reflect a wider European stance."
---
Business /

Mexico
Coast to coast
Mexico has unveiled new tax incentives aimed at increasing investment in the country's underdeveloped southeast. The Interoceanic Corridor, a huge infrastructure project created by president Andrés Manuel López Obrador, includes plans for 10 industrial parks to be built between Coatzacoalcos on the Gulf of Mexico with Salina Cruz (pictured) on Oaxaca's Pacific coast.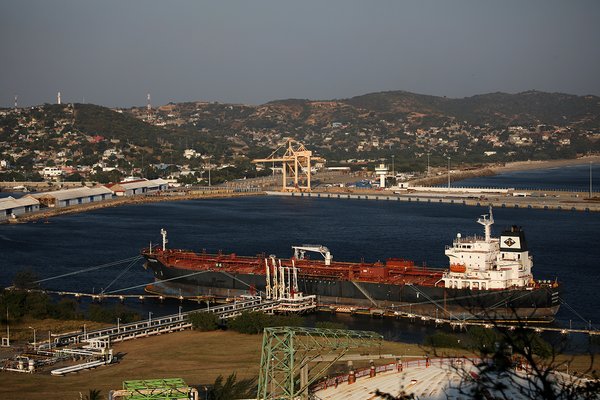 Companies investing within the corridor, which will offer an overland alternative to the Panama Canal, will pay no income tax during their first three years of operations and half the regular amount for another three years. Mexico is hoping that the project will appeal to firms from the US, Canada, Taiwan and Germany, and its southern isthmus is set to promote both its natural resources and a young and increasingly specialised workforce to new markets.
---
Society /

China
Blaze of glory
Hong Kong's government announced yesterday that it is seeking a court order to proscribe the broadcast, sale or distribution of "Glory to Hong Kong", a protest song that emerged from a pro-democracy chat group during the citywide protests in 2019 and 2020.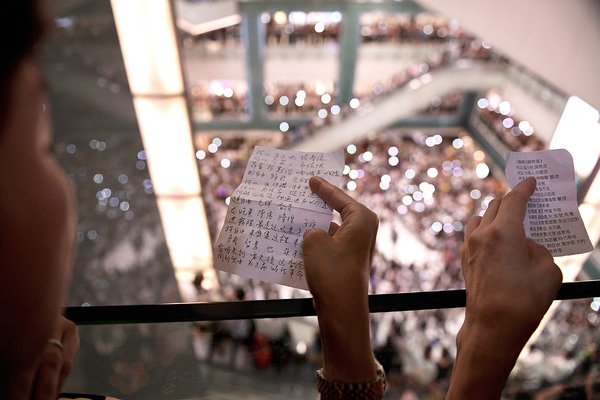 Due to its popularity, internet search engines have persistently returned it as the top result in searches for the special administrative region's anthem, leading to the song mistakenly being played – much to Beijing's embarrassment – at several international sporting events in the past year. The government claims that banning the song "pursues the legitimate aim of safeguarding national security". If a simple lyric can feel like such a threat and require such a heavy-handed response, it only highlights the fragility of China's ideological project in Hong Kong.
---
Get set for summer with Trunk Clothiers' new season collections. From chic linen shirts to light blazers and beach bags, stock up on all you need to embrace sunnier days with style.
Photography /

Global
Snap decision
Fotografiska is a series of museums of contemporary photography whose first outpost opened in Stockholm in 2010. Two further locations, in Tallinn and New York, followed in 2019. In 2021, Fotografiska merged with US-based members' club and workspace NeueHouse under the CultureWorks umbrella. Berlin-born Yoram Roth (pictured) is executive chairman of both companies. With construction under way for Fotografiska spaces in Berlin, Shanghai and Miami, he spoke to Monocle about the museum brand's rapid expansion.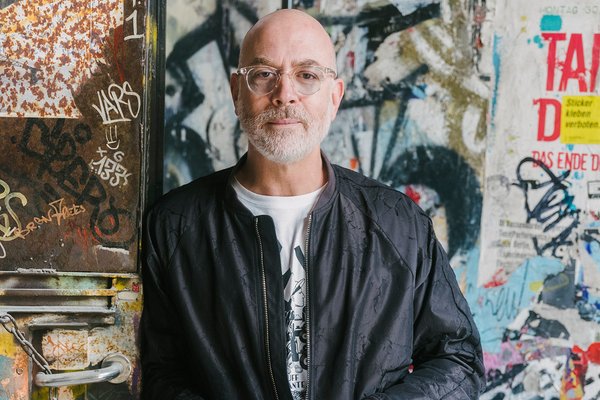 What is the Fotografiska philosophy?
We have come to a point in history where we're inundated by thousands of images a day and their primary task is to sell us something. So we're interested in this idea of people going to a place and standing in front of an image that was created solely for the purpose of being an image.
How does Fotografiska differ in its approach from other institutions?
A friend of mine runs another photo museum in Berlin and we both talk about the same thing: putting on shows that resonate with the audience. Where Fotografiska starts being different is with things like opening hours. We sometimes open until 23.00 so that you can visit after work, have a glass of wine and see an exhibition. A traditional museum can't offer that.
How do you see the medium evolving?
The way that we show photography is changing. We just had a lifetime retrospective of work by war photographer James Nachtwey. At the same time, we were showing Sarah Moon, one of the greats of fashion photography. The only thing that they have in common is the tool: the camera.
For more on Yoram Roth and Fotografiska, pick up a copy of , which is on sale now. Or today so that you never miss an issue.
---
Monocle Radio /

The Entrepreneurs
Vaayu and Woodspin
We speak to Namrata Sandhu, the co-founder and CEO of Vaayu. The Berlin-headquartered company has developed the world's first automated carbon software, which helps retailers to analyse their footprint in real time. Plus: we're at the opening of a ground-breaking factory in Finland that is producing a revolutionary wood-based fibre for the textile industry.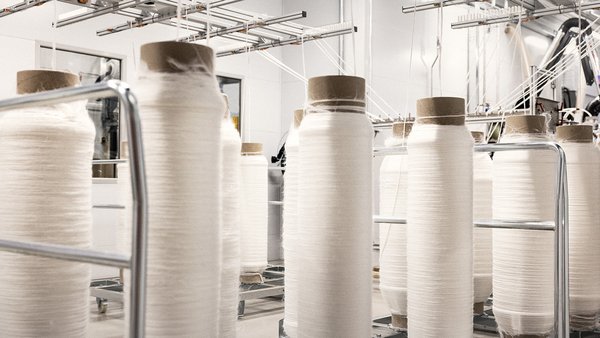 Monocle Films /

Food & Drink
Inside Portugal's tinned-fish industry
Tinned sardines are an icon of Portugal. We visit a family-run shop and one of the country's last artisanal canneries to discover why sardines are cherished by the Portuguese, how the industry started back with Napoleon and what is driving the revival of canned fish.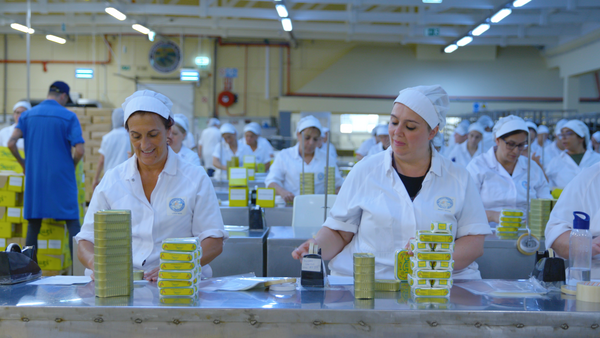 newsletter /

join us
Welcome to our world
Has this been forwarded to you by a friend? Sign up to The Monocle Minute and Monocle Weekend Editions to receive your own bulletin of weekday news and weekend treats.
Image credits: Alamy, Reuters, Getty Images, Ériver Hijano
from The Monocle Minute & Weekend Edition
To stop receiving all Monocle newsletters, please click here
This email is from Monocle whose registered office is at Midori House, 1 Dorset Street, London, W1U 4EG. You have received this email because you have previously provided us with your email address and subscribed to Monocle bulletins.
© 2023 Monocle.
Text-only version of this email
London / Zürich / Toronto Los Angeles / Hong Kong / Tokyo Wednesday. 07/06/23 The Monocle Minute SPONSORED BY TRUNK Monocle OPINION / TIM MAK FEAR THE FALLOUT Yesterday, Ukrainians woke to the news that the Kakhovka dam, which is downstream from the Zaporizhzhia nuclear power plant, had been breached. Both Ukrainian and Russian officials immediately confirmed that the plant's water supply, an important component for its safety, was not in jeopardy but the latest development highlighted the delicacy of the situation and how the ongoing war compounds the risk of a nuclear catastrophe. After Russian troops took control of the Zaporizhzhia plant more than a year ago, the surrounding area has experienced an increase in military presence and fighting. Explosions in the plant's grounds – and the nearby city of Enerhodar – have been common and multiple incidents have caused the nuclear facility to lose the external power necessary for its safe functioning. The prospect of the plant's failure and the release of radiation into the atmosphere sounds like a nightmarish scenario. But it is one that Ukrainian nuclear engineer Oleksandr Selyverstov has lived with since the first days of Russia's invasion. Previously in charge of operating a nuclear reactor at the plant, Selyverstov reportedly escaped to Ukrainian-held territory in December. In a recent interview, he told me that all preconditions for a disaster were in place: exhausted and oppressed staff watched over by armed guards, constant fighting in the vicinity and a loosening of safety standards. As the Ukrainian military prepares to launch a counteroffensive, people such as Selyverstov believe that recapturing the plant should be a strategic priority – not only because of its potential to generate immense amounts of power but also to avert the possibility of Russia using it as leverage. This is a challenge that requires caution. Fighting near the plant is dangerous. The only safe way to retake it is to besiege the surrounding territory. Given all the combat that is likely to take place in the months ahead, as well as the many strategic aims of the Ukrainian military, it is a colossal task. Tim Mak is a war correspondent based in Kyiv and founder of The Counteroffensive. For more opinion, analysis and insight, to Monocle today. ---------------------------------------------------------------------------------------------------------------------------------- AFFAIRS / NATO & FRANCE EAST, WEST, HOME'S BEST Objections from Emmanuel Macron are reportedly stalling plans to open a Nato liaison office in Tokyo. Originally intended to open next year, the office in the Japanese capital would facilitate closer co-operation with Nato's allies in east Asia. But despite regional tensions between China and Taiwan, the French president (pictured) argued that Nato should not overstretch its current reach. "Macron's view is that Nato should solely focus on the North Atlantic region," Latika Bourke, a journalist with The Sydney Morning Herald, tells The Monocle Minute. "But his move also signals his stance for greater independence from US-based decisions. It follows an interview – sparking fury after a recent trip to Beijing – in which he said that France wished to follow a policy of strategic autonomy away from the US," she adds. "Macron is consistently making these noises but they don't necessarily reflect a wider European stance." ---------------------------------------------------------------------------------------------------------------------------------- BUSINESS / MEXICO COAST TO COAST Mexico has unveiled new tax incentives aimed at increasing investment in the country's underdeveloped southeast. The Interoceanic Corridor, a huge infrastructure project created by president Andrés Manuel López Obrador, includes plans for 10 industrial parks to be built between Coatzacoalcos on the Gulf of Mexico with Salina Cruz (pictured) on Oaxaca's Pacific coast. Companies investing within the corridor, which will offer an overland alternative to the Panama Canal, will pay no income tax during their first three years of operations and half the regular amount for another three years. Mexico is hoping that the project will appeal to firms from the US, Canada, Taiwan and Germany, and its southern isthmus is set to promote both its natural resources and a young and increasingly specialised workforce to new markets. ---------------------------------------------------------------------------------------------------------------------------------- SOCIETY / CHINA BLAZE OF GLORY Hong Kong's government announced yesterday that it is seeking a court order to proscribe the broadcast, sale or distribution of "Glory to Hong Kong", a protest song that emerged from a pro-democracy chat group during the citywide protests in 2019 and 2020. Due to its popularity, internet search engines have persistently returned it as the top result in searches for the special administrative region's anthem, leading to the song mistakenly being played – much to Beijing's embarrassment – at several international sporting events in the past year. The government claims that banning the song "pursues the legitimate aim of safeguarding national security". If a simple lyric can feel like such a threat and require such a heavy-handed response, it only highlights the fragility of China's ideological project in Hong Kong. ---------------------------------------------------------------------------------------------------------------------------------- TRUNK MONOCLE Get set for summer with Trunk Clothiers' new season collections. From chic linen shirts to light blazers and beach bags, stock up on all you need to embrace sunnier days with style. discover more PHOTOGRAPHY / GLOBAL SNAP DECISION Fotografiska is a series of museums of contemporary photography whose first outpost opened in Stockholm in 2010. Two further locations, in Tallinn and New York, followed in 2019. In 2021, Fotografiska merged with US-based members' club and workspace NeueHouse under the CultureWorks umbrella. Berlin-born Yoram Roth (pictured) is executive chairman of both companies. With construction under way for Fotografiska spaces in Berlin, Shanghai and Miami, he spoke to Monocle about the museum brand's rapid expansion. What is the Fotografiska philosophy? We have come to a point in history where we're inundated by thousands of images a day and their primary task is to sell us something. So we're interested in this idea of people going to a place and standing in front of an image that was created solely for the purpose of being an image. How does Fotografiska differ in its approach from other institutions? A friend of mine runs another photo museum in Berlin and we both talk about the same thing: putting on shows that resonate with the audience. Where Fotografiska starts being different is with things like opening hours. We sometimes open until 23.00 so that you can visit after work, have a glass of wine and see an exhibition. A traditional museum can't offer that. How do you see the medium evolving? The way that we show photography is changing. We just had a lifetime retrospective of work by war photographer James Nachtwey. At the same time, we were showing Sarah Moon, one of the greats of fashion photography. The only thing that they have in common is the tool: the camera. For more on Yoram Roth and Fotografiska, pick up a copy of , which is on sale now. Or today so that you never miss an issue. ---------------------------------------------------------------------------------------------------------------------------------- MONOCLE RADIO / THE ENTREPRENEURS VAAYU AND WOODSPIN We speak to Namrata Sandhu, the co-founder and CEO of Vaayu. The Berlin-headquartered company has developed the world's first automated carbon software, which helps retailers to analyse their footprint in real time. Plus: we're at the opening of a ground-breaking factory in Finland that is producing a revolutionary wood-based fibre for the textile industry. listen to the episode (28 mins) MONOCLE FILMS / FOOD & DRINK INSIDE PORTUGAL'S TINNED-FISH INDUSTRY Tinned sardines are an icon of Portugal. We visit a family-run shop and one of the country's last artisanal canneries to discover why sardines are cherished by the Portuguese, how the industry started back with Napoleon and what is driving the revival of canned fish. watch the film (4 mins) NEWSLETTER / JOIN US WELCOME TO OUR WORLD Has this been forwarded to you by a friend? Sign up to The Monocle Minute and Monocle Weekend Editions to receive your own bulletin of weekday news and weekend treats. sign up now Feedback? get in touch Read this email online Manage Newsletters Share on Twitter Share on LinkedIn Image credits: Alamy, Reuters, Getty Images, Ériver Hijano from The Monocle Minute & Weekend Edition To stop receiving all Monocle newsletters, please click here This email is from Monocle whose registered office is at Midori House, 1 Dorset Street, London, W1U 4EG. You have received this email because you have previously provided us with your email address and subscribed to Monocle bulletins. © 2023 Monocle. M
Show all
The Latest Emails Sent By monocle.com
More Emails, Deals & Coupons From monocle.com
Email Offers, Discounts & Promos From Our Top Stores