The Monocle Minute – Wednesday 26 July 2023
monocle.com sent this email to their subscribers on July 26, 2023.
London / Zürich / Milan / Tokyo /
Bangkok / Singapore / Los Angeles

SPONSORED BY

Opinion /

YOSSI MEKELBERG
Seeking justice
Over its 75 years of independence, Israel has experienced multiple crises. While most of them have originated from the country's relations with its neighbours, the current and most testing one derives from domestic divisions and discord that have pushed Israeli society to breaking point. Tensions were heightened this week when the Knesset passed an anti-democratic bill severely weakening the judiciary.
Though hundreds of thousands of pro-democracy protesters took to the streets, the government continued to advance the bill, which abolishes the "reasonableness" clause allowing the Supreme Court to overrule decisions taken by the Knesset. Critics warn that this opens the door to authoritarianism and widespread government corruption. Israel's prime minister, Benjamin Netanyahu, is currently on trial for bribery, fraud and breach of trust, and is seemingly ready to set the country on fire. Considering the far-right, ultraorthodox nature of the current coalition government, this bill marks one of the most dangerous periods in the country's short history. Authoritarian and theocratic tendencies are on the rise, along with a desire to annex Palestinian territories.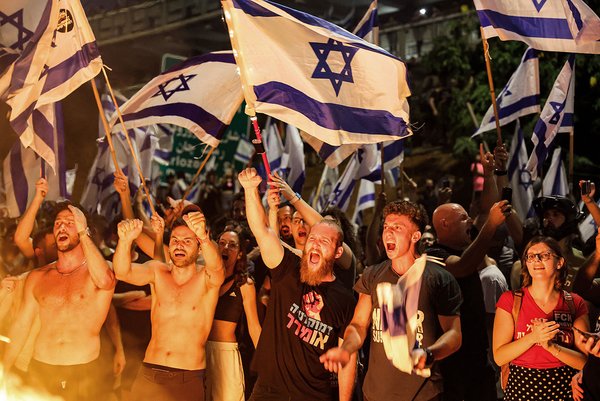 By no means is this battle between anti-democratic and pro-democratic forces over – if anything, it has just begun. Over the past six months, liberal forces have been galvanised, forming an authentic, thoughtful and resourceful leadership that is backed by determined protesters who are ready to do whatever it takes to defend democracy. They are the backbone of Israel's society, comprising those essential to its economic prosperity, public services and security. Ignoring them could leave the country poorer in every sense of the word. Protesters feel emboldened to oppose the appalling legislation and the increase in police brutality should only further encourage them to march on to save Israel's democracy.
Yossi Mekelberg is an associate fellow with the Middle East and North Africa programme at Chatham House. For more opinion, analysis and insight, to Monocle today.
---
Affairs /

Russia & Africa
Against the grain
African leaders will travel to St Petersburg on Thursday for a high-level summit hosted by Vladimir Putin as Russia seeks to bolster its alliances during its war with Ukraine. The invasion has led to higher food and oil prices for many African nations with the prospect of further price rises looming after Russia pulled out of the Black Sea Grain Initiative this month.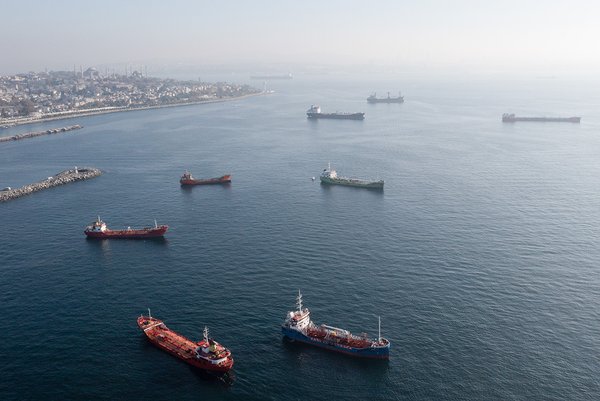 Putin's government is under pressure to show its commitment to a continent of 1.3 billion people, which is increasingly assertive on the global stage. The summit will be an opportunity for him to push his plan to export Russian grain to Africa and cut Ukraine out of the global market but it will also reveal whether African leaders will continue to engage with a foreign leader who has a record of undermining stability on the continent.
---
Sponsored by Financial Times
Business /

France
Sporting chic
LVMH has become the latest sponsor of the Paris 2024 Olympic and Paralympic Games almost exactly a year before they kick off. With the €150m deal, it becomes the only luxury conglomerate among a host of global partners. As part of the package, LVMH-owned labels and ateliers will make their mark on various elements of the Olympic Games: Parisian jewellery house Chaumet will design the medals, the wine and spirits division of LVMH Moët Hennessy will take charge of hospitality and Paris-based brand Berluti will design the uniforms for the opening and closing ceremonies.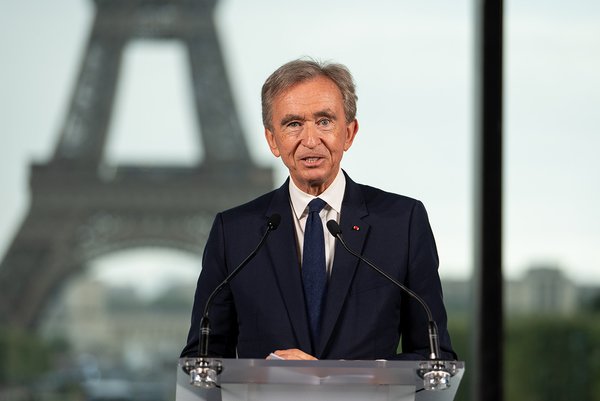 The group will also sponsor athletes, including French swimmer Léon Marchand. "It's an expensive deal but for LVMH's CEO, Bernard Arnault (pictured), it's an opportunity to showcase his brands at one of the world's most spectated events," Dana Thomas, author of Fashionopolis: The Price of Fast Fashion and the Future of Clothes, tells The Monocle Minute. But with all eyes on the French capital next summer, Arnault will be hoping that France's recent social unrest and a row over the participation of Russian and Belarusian athletes will be resolved in time.
For more on LVMH's bid to sponsor the Olympics, tune in to Tuesday's edition of 'The Briefing' on Monocle Radio.
---
Defense /

USA & Australia
Flight of fancy
Australia has announced plans to buy 20 new American military transport aircraft for $6.6bn (€5.9bn), ahead of a visit by the US secretary of state, Antony Blinken, and defence secretary, Lloyd Austin, later this week. The announcement coincides with Talisman Sabre 2023, the largest-ever military exercise led by the US and Australia, involving more than 30,000 troops from 13 countries deployed across Queensland, Western Australia, the Northern Territory and New South Wales.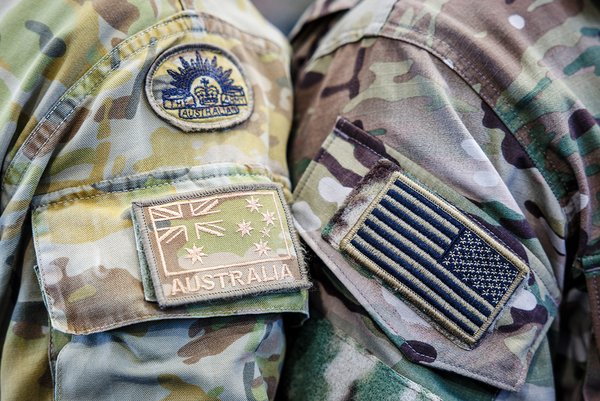 According to analysts, the sale is part of the Biden administration's wider efforts to boost its economic trade with the country. For Australia, the acquisition of the C-130J Hercules transport aircraft, which can be used for search-and-rescue missions, disaster relief and medical evacuations, will allow it to replace its ageing fleet while reinforcing the long-standing military ties between Canberra and Washington.
---
Why is the Financial Times pink? In 1888 it started out in black and white. Five years later the FT team came up with a masterstroke. Red China clay used in the papermaking process naturally dyed it a unique salmon colour, so they stopped bleaching it – a bold move that was financially savvy and a little greener. The pink paper took risks and broke new journalistic ground. Today it celebrates 130 years of being fearlessly pink and toasts a bold future. Learn more about the FT at pink.ft.com
Q&A /

Oliver Dixon
Cheers to that
Oliver Dixon is the co-founder of the multi-award-winning brand Something & Nothing, which makes premium sodas and spritzes from natural juices, extracts and botanicals. His diverse background in culture, branding and hospitality led him on a career path that included owning a pub. It was then that he discovered a lack of sophisticated soft drinks to serve his guests. Here, Dixon tells us how he used his experience in branding to create his products.
You had a long and successful career in various areas. What made you turn to soft drinks?
I originally had a marketing agency called Margaret, with which I'm no longer involved. Our business was aimed at bringing culture and brands together. But around 2014 I started a pub called The Gun in Hackney. I started thinking about the soft-drink space, which is inundated with tasteless offerings that are full of sugar. I was sitting in a garden with a friend who had previously worked at Red Bull and Pepsi and we were talking about creating a healthier alternative. We said, "Shall we do it?"
To actually do it takes a leap of faith. What made you take that step?
You need to have a certain amount of stupidity. As an entrepreneur, if you sit down and overanalyse your idea, you'll think that there's no point in doing it. It took about a year to develop our first drink without added sugars and get the flavour right. When I realised how much work it took to put one drink into a fridge – and that we needed to be in 10,000 fridges to make anything of this business – I thought that maybe it wasn't a good idea. But not long after that, we were receiving great customer feedback and we were selling at Selfridges and in Ace Hotel. Before we knew it, people were asking us when we would develop another flavour.
To what degree was the product's brand identity important to its success?
The branding was constantly a tension point, particularly in the early days. For me, the most stressful bit was the pre-launch period because I knew that we had to get it right. Though we felt confident about the brand, many people told us that we had no hope of success. For our cucumber-flavoured drink, for example, we didn't have any images of cucumbers on the front – instead, we had a palm tree. We wanted to convey what you feel when you drink it. It's a very clean and bold design. In the end, it worked really well as we spent nothing on marketing and yet we now see great progress in the US and UK markets.
To listen to the full interview with Oliver Dixon, tune in to the latest edition of 'The Entrepreneurs' on Monocle Radio.
---
Monocle Radio /

The Global Countdown
The Summer of Love
Monocle's Fernando Augusto Pacheco celebrates the summer of love, from astrological amour to an ode to the dance floor.
Monocle Films /

Culture & Design
The world's best public housing?
The world is urbanising fast. But how do you accommodate people in cities in a way that offers dignity, affordability and a sense of community? Vienna may have a solution. Explore the enduring legacy of the city's 'Gemeindebau' apartment blocks in the latest episode of our Design Tours series.
newsletter /

join us
Welcome to our world
Has this been forwarded to you by a friend? Sign up to The Monocle Minute and Monocle Weekend Editions to receive your own bulletin of weekday news and weekend treats.
Image credits: Getty Images, Corporal Cameron Pegg / Department of Defence, Australia
from The Monocle Minute & Weekend Edition
To stop receiving all Monocle newsletters, please click here
This email is from Monocle whose registered office is at Midori House, 1 Dorset Street, London, W1U 4EG. You have received this email because you have previously provided us with your email address and subscribed to Monocle bulletins.
© 2023 Monocle.
Text-only version of this email
London / Zürich / Milan / Tokyo / Bangkok / Singapore / Los Angeles Wednesday. 26/07/23 The Monocle Minute SPONSORED BY FINANCIAL TIMES Monocle OPINION / YOSSI MEKELBERG SEEKING JUSTICE Over its 75 years of independence, Israel has experienced multiple crises. While most of them have originated from the country's relations with its neighbours, the current and most testing one derives from domestic divisions and discord that have pushed Israeli society to breaking point. Tensions were heightened this week when the Knesset passed an anti-democratic bill severely weakening the judiciary. Though hundreds of thousands of pro-democracy protesters took to the streets, the government continued to advance the bill, which abolishes the "reasonableness" clause allowing the Supreme Court to overrule decisions taken by the Knesset. Critics warn that this opens the door to authoritarianism and widespread government corruption. Israel's prime minister, Benjamin Netanyahu, is currently on trial for bribery, fraud and breach of trust, and is seemingly ready to set the country on fire. Considering the far-right, ultraorthodox nature of the current coalition government, this bill marks one of the most dangerous periods in the country's short history. Authoritarian and theocratic tendencies are on the rise, along with a desire to annex Palestinian territories. By no means is this battle between anti-democratic and pro-democratic forces over – if anything, it has just begun. Over the past six months, liberal forces have been galvanised, forming an authentic, thoughtful and resourceful leadership that is backed by determined protesters who are ready to do whatever it takes to defend democracy. They are the backbone of Israel's society, comprising those essential to its economic prosperity, public services and security. Ignoring them could leave the country poorer in every sense of the word. Protesters feel emboldened to oppose the appalling legislation and the increase in police brutality should only further encourage them to march on to save Israel's democracy. Yossi Mekelberg is an associate fellow with the Middle East and North Africa programme at Chatham House. For more opinion, analysis and insight, to Monocle today. ---------------------------------------------------------------------------------------------------------------------------------- AFFAIRS / RUSSIA & AFRICA AGAINST THE GRAIN African leaders will travel to St Petersburg on Thursday for a high-level summit hosted by Vladimir Putin as Russia seeks to bolster its alliances during its war with Ukraine. The invasion has led to higher food and oil prices for many African nations with the prospect of further price rises looming after Russia pulled out of the Black Sea Grain Initiative this month. Putin's government is under pressure to show its commitment to a continent of 1.3 billion people, which is increasingly assertive on the global stage. The summit will be an opportunity for him to push his plan to export Russian grain to Africa and cut Ukraine out of the global market but it will also reveal whether African leaders will continue to engage with a foreign leader who has a record of undermining stability on the continent. ---------------------------------------------------------------------------------------------------------------------------------- SPONSORED BY FINANCIAL TIMES JR FINANCIAL Fearlessly pink TIMES for 130 years IS MIGHTIER 5 FINANCIAL TIMES Fearlessly pink for 130 years ---------------------------------------------------------------------------------------------------------------------------------- BUSINESS / FRANCE SPORTING CHIC LVMH has become the latest sponsor of the Paris 2024 Olympic and Paralympic Games almost exactly a year before they kick off. With the €150m deal, it becomes the only luxury conglomerate among a host of global partners. As part of the package, LVMH-owned labels and ateliers will make their mark on various elements of the Olympic Games: Parisian jewellery house Chaumet will design the medals, the wine and spirits division of LVMH Moët Hennessy will take charge of hospitality and Paris-based brand Berluti will design the uniforms for the opening and closing ceremonies. The group will also sponsor athletes, including French swimmer Léon Marchand. "It's an expensive deal but for LVMH's CEO, Bernard Arnault (pictured), it's an opportunity to showcase his brands at one of the world's most spectated events," Dana Thomas, author of Fashionopolis: The Price of Fast Fashion and the Future of Clothes, tells The Monocle Minute. But with all eyes on the French capital next summer, Arnault will be hoping that France's recent social unrest and a row over the participation of Russian and Belarusian athletes will be resolved in time. For more on LVMH's bid to sponsor the Olympics, tune in to Tuesday's edition of 'The Briefing' on Monocle Radio. ---------------------------------------------------------------------------------------------------------------------------------- DEFENSE / USA & AUSTRALIA FLIGHT OF FANCY Australia has announced plans to buy 20 new American military transport aircraft for $6.6bn (€5.9bn), ahead of a visit by the US secretary of state, Antony Blinken, and defence secretary, Lloyd Austin, later this week. The announcement coincides with Talisman Sabre 2023, the largest-ever military exercise led by the US and Australia, involving more than 30,000 troops from 13 countries deployed across Queensland, Western Australia, the Northern Territory and New South Wales. According to analysts, the sale is part of the Biden administration's wider efforts to boost its economic trade with the country. For Australia, the acquisition of the C-130J Hercules transport aircraft, which can be used for search-and-rescue missions, disaster relief and medical evacuations, will allow it to replace its ageing fleet while reinforcing the long-standing military ties between Canberra and Washington. ---------------------------------------------------------------------------------------------------------------------------------- FINANCIAL TIMES   MONOCLE Fearlessly pink for 130 years Why is the Financial Times pink? In 1888 it started out in black and white. Five years later the FT team came up with a masterstroke. Red China clay used in the papermaking process naturally dyed it a unique salmon colour, so they stopped bleaching it – a bold move that was financially savvy and a little greener. The pink paper took risks and broke new journalistic ground. Today it celebrates 130 years of being fearlessly pink and toasts a bold future. Learn more about the FT at pink.ft.com  discover more Q&A / OLIVER DIXON CHEERS TO THAT Oliver Dixon is the co-founder of the multi-award-winning brand Something & Nothing, which makes premium sodas and spritzes from natural juices, extracts and botanicals. His diverse background in culture, branding and hospitality led him on a career path that included owning a pub. It was then that he discovered a lack of sophisticated soft drinks to serve his guests. Here, Dixon tells us how he used his experience in branding to create his products. You had a long and successful career in various areas. What made you turn to soft drinks? I originally had a marketing agency called Margaret, with which I'm no longer involved. Our business was aimed at bringing culture and brands together. But around 2014 I started a pub called The Gun in Hackney. I started thinking about the soft-drink space, which is inundated with tasteless offerings that are full of sugar. I was sitting in a garden with a friend who had previously worked at Red Bull and Pepsi and we were talking about creating a healthier alternative. We said, "Shall we do it?" To actually do it takes a leap of faith. What made you take that step? You need to have a certain amount of stupidity. As an entrepreneur, if you sit down and overanalyse your idea, you'll think that there's no point in doing it. It took about a year to develop our first drink without added sugars and get the flavour right. When I realised how much work it took to put one drink into a fridge – and that we needed to be in 10,000 fridges to make anything of this business – I thought that maybe it wasn't a good idea. But not long after that, we were receiving great customer feedback and we were selling at Selfridges and in Ace Hotel. Before we knew it, people were asking us when we would develop another flavour. To what degree was the product's brand identity important to its success? The branding was constantly a tension point, particularly in the early days. For me, the most stressful bit was the pre-launch period because I knew that we had to get it right. Though we felt confident about the brand, many people told us that we had no hope of success. For our cucumber-flavoured drink, for example, we didn't have any images of cucumbers on the front – instead, we had a palm tree. We wanted to convey what you feel when you drink it. It's a very clean and bold design. In the end, it worked really well as we spent nothing on marketing and yet we now see great progress in the US and UK markets. To listen to the full interview with Oliver Dixon, tune in to the latest edition of 'The Entrepreneurs' on Monocle Radio. ---------------------------------------------------------------------------------------------------------------------------------- The Mono ---------------------------------------------------------------------------------------------------------------------------------- MONOCLE RADIO / THE GLOBAL COUNTDOWN THE SUMMER OF LOVE Monocle's Fernando Augusto Pacheco celebrates the summer of love, from astrological amour to an ode to the dance floor.  listen to the episode (10 mins) MONOCLE FILMS / CULTURE & DESIGN THE WORLD'S BEST PUBLIC HOUSING? The world is urbanising fast. But how do you accommodate people in cities in a way that offers dignity, affordability and a sense of community? Vienna may have a solution. Explore the enduring legacy of the city's 'Gemeindebau' apartment blocks in the latest episode of our Design Tours series.  watch the film (6 mins) NEWSLETTER / JOIN US WELCOME TO OUR WORLD Has this been forwarded to you by a friend? Sign up to The Monocle Minute and Monocle Weekend Editions to receive your own bulletin of weekday news and weekend treats.  sign up now   Feedback? get in touch   Read this email online   Manage Newsletters   Share on Twitter   Share on LinkedIn Image credits: Getty Images, Corporal Cameron Pegg / Department of Defence, Australia  from The Monocle Minute & Weekend Edition To stop receiving all Monocle newsletters, please click here This email is from Monocle whose registered office is at Midori House, 1 Dorset Street, London, W1U 4EG. You have received this email because you have previously provided us with your email address and subscribed to Monocle bulletins. © 2023 Monocle. M
Show all
The Latest Emails Sent By monocle.com
More Emails, Deals & Coupons From monocle.com
Email Offers, Discounts & Promos From Our Top Stores