The Monocle Minute – Wednesday 21 June 2023
monocle.com sent this email to their subscribers on June 21, 2023.
London / Zürich / Toronto /
Los Angeles / Hong Kong / Tokyo

SPONSORED BY

OPINION /

FERNANDO AUGUSTO PACHECO
Wheels in motion
Reading the news about the Brazilian government's plan to reduce the price of cars in the country made me think about how maligned automobiles are these days – and that perhaps they shouldn't be. When I was growing up in Brazil, owning a car was considered a priority in life, whatever your financial status.
It's becoming increasingly difficult for Brazilians to buy a new vehicle. Even a Renault Kwid, one of the cheapest models available on the market, can set you back 58,990 reais (€11,300) – a price too hefty for most citizens to afford. Of course, we can't ignore the environmental impact of cars and the fact that we should encourage people to cycle. But the latter is a realistic option only for residents of leafy neighbourhoods close to the city centre. To scoff at the need of some families to own a car doesn't seem fair. After all, not everyone lives in places that have good transport connections. In Brazil, the lack of a proper railway grid often makes the car an essential means of transportation.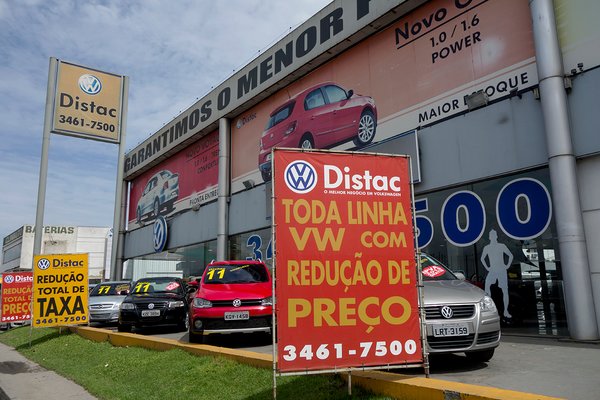 The country's president, Luiz Inácio Lula da Silva, should know this better than anyone, having once worked at a car factory. His plan has proved divisive because it involves a partial return of the diesel tax this year to raise the money needed to provide tax credits to car manufacturers. Though it will temporarily raise the cost of driving, it will give new buyers the chance to own a car. Some of Lula's critics argue that he should instead focus on upgrading the public transport network. That's an important long-term ambition and must not be sidelined. But it's unlikely that the dream of owning a car in Brazil will run out of gas any time soon.
Fernando Augusto Pacheco is Monocle Radio's senior correspondent. For more opinion, analysis and insight, to Monocle today.
---
DIPLOMACY /

Global
Playing by the rules
Germany's chancellor, Olaf Scholz, welcomed China's premier, Li Qiang (pictured, on left, with Scholz), in Berlin for a high-level trade meeting yesterday. Despite concerns over China's aggressive export strategies, Berlin can't afford to compromise a relationship with Beijing, its biggest trading partner. In recent months, US-led sabre-rattling about "decoupling" from China has given way to softer talk of "de-risking" the East-West relationship. In Europe, this has meant cautiously continuing with business as usual while, for example, planning to prevent European companies from making sensitive technology in China.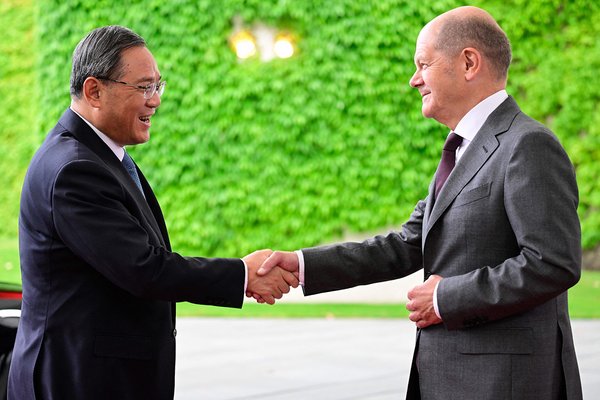 After leaving Berlin, Li will move on to the Summit for a New Global Financing Pact in Paris. There, heads of state will attempt to lay the groundwork for an international system of "financial solidarity" to face challenges such as climate change. China's participation is crucial in addressing crises that require global solutions – but the West needs to figure out how to balance a need for co-operation with its obligations to a rules-based democratic order.
---
Sponsored by Visit Copenhagen
POLITICS /

ISRAEL
Checks and balances
Benjamin Netanyahu, Israel's prime minister, has stated his intention to move forward with controversial plans to overhaul the country's judicial system. The decision comes after talks aimed at finding a compromise solution faltered. The changes have inspired months of citywide protests (pictured) with critics warning that they will effectively snuff out Israel's democratic system by concentrating power in the government's hands. According to Netanyahu, the opposition hadn't been negotiating in good faith and his government will move ahead cautiously with the overhaul.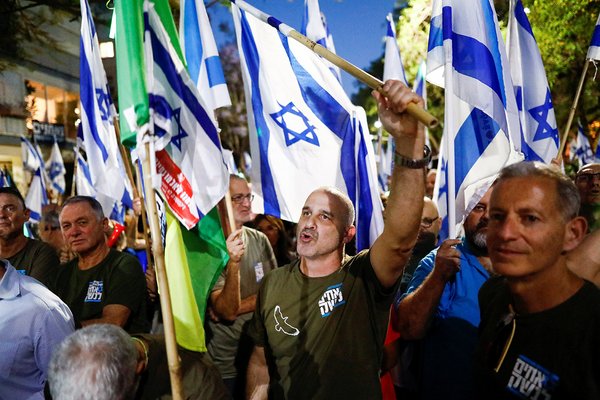 Opposition leader Yair Lapid, whose party has been negotiating with Netanyahu, claimed that the plan would harm the Israeli economy and endanger the country's security. "We can expect intensified protests in the streets in the coming day," Allison Kaplan Sommer, a journalist at Haaretz, tells Monocle. "This will cause a constitutional crisis and a head-on collision between our judiciary and our parliament."
*For more on Israel's judicial reforms, tune in to Tuesday's edition of 'The Globalist' on Monocle Radio *
---
URBANISM /

SOUTH KOREA
Capital gains
The Seoul Metropolitan Government announced plans this week to redesign some of its public spaces in an effort to enhance the city's branding and identity. As part of the initiative, named Design Seoul 2.0, urban-planning officials will receive new design standards for lighting and park benches, as well as colours and typefaces for use in public signage. Every new design will reflect the project's five pillars: empathy, tolerance, dedication, recovery and sustainability.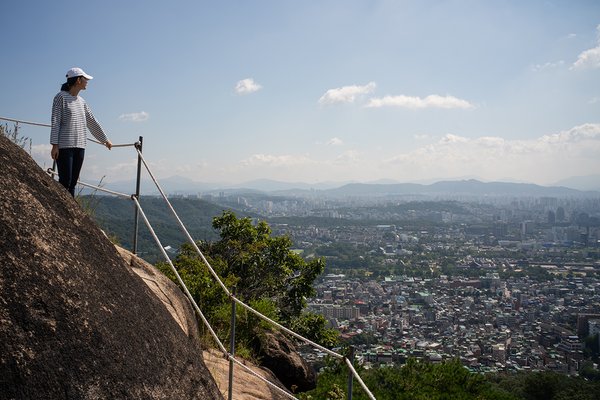 Seoulites will be able to sit in one of these public spaces or fill up their water bottles at the new drinking fountains from early 2024; meanwhile, seven new publicly funded sightseeing spots are expected to be unveiled by 2027. Rethinking a city's identity might not be easy but, if done correctly, it can yield plenty of everyday benefits for residents and a sense of civic pride.
---
Visit Copenhagen MONOCLE
Step into the architectural wonders of Copenhagen, the UNESCO-UIA World Capital of Architecture for 2023-'26. This title celebrates the city's legacy in architectural excellence combined with its commitment to climate resilience, human-centric urban development, and quality of life. Within Copenhagen's vibrant architectural landscape, you'll meet stellar creative studios, such as "masters of light" Henning Larsen Architects, upcycling pioneers Lendager Group and the internationally acclaimed Bjarke Ingels Group.
Plan your Copenhagen journey with the help of these gifted architects. We have asked them to share their perspectives on what sets Copenhagen apart and makes it the UNESCO-UIA World Capital of Architecture.
ART /

TURKEY
New perspectives
Turkey's oldest contemporary art gallery, Istanbul Modern, inaugurated a new building (pictured) yesterday along the waterfront of the Bosporus Strait. Designed by Italian architect Renzo Piano – whose portfolio of cultural institutions includes the Centre Georges Pompidou in Paris and New York's Whitney Museum of American Art – the 10,500 sq m building will host some 280 works by both emerging Turkish artists and international names, from the postwar period to the present day. It will also house a 156-seat auditorium for film screenings and events.
Since opening its doors in 2004, Istanbul Modern has been a pillar of Turkey's contemporary art scene. The newly re-elected president, Recep Tayyip Erdogan, has been accused of cracking down on the free expression of artists, writers and academics since 2016. The museum's renaissance, however, signals that the city's cultural life remains vibrant – for now.
---
Monocle Radio /

The Urbanist
Madison Square garden
HJ Mai delves into the debate over what's next for New York's most emblematic sports and events venue.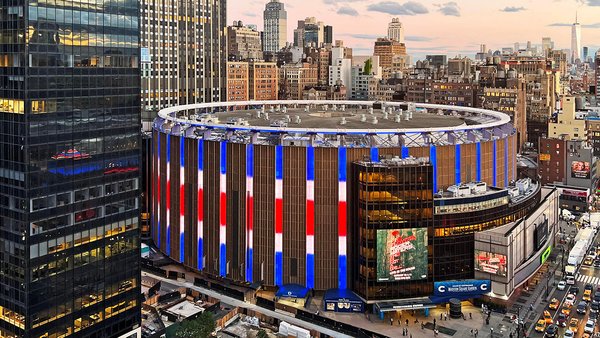 Monocle Films /

Culture & Design
Community spirit in Denmark
Housing co-operatives are numerous in Denmark, providing residents with affordable places to live, keeping community spirit strong and cultivating samfundssind: the Danish concept of putting society's needs ahead of individual interests. Monocle visited the Jystrup Savvaerk co-housing community, an hour outside of Copenhagen and designed by Vandkunsten, to explore the meaning of the word.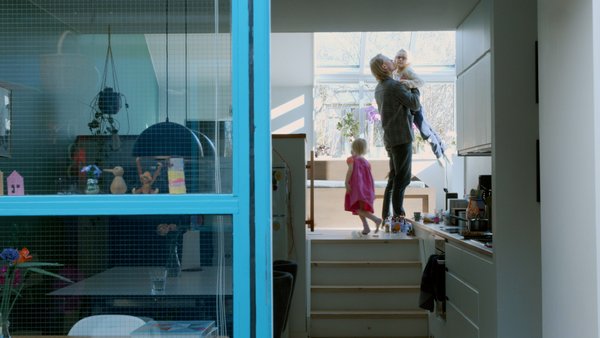 newsletter /

join us
Welcome to our world
Has this been forwarded to you by a friend? Sign up to The Monocle Minute and Monocle Weekend Editions to receive your own bulletin of weekday news and weekend treats.
Image credits: Getty Images, Reuters, Jun Michael Park, Cemal Emden, Alamy
from The Monocle Minute & Weekend Edition
To stop receiving all Monocle newsletters, please click here
This email is from Monocle whose registered office is at Midori House, 1 Dorset Street, London, W1U 4EG. You have received this email because you have previously provided us with your email address and subscribed to Monocle bulletins.
© 2023 Monocle.
Text-only version of this email
London / Zürich / Toronto Los Angeles / Hong Kong / Tokyo Wednesday. 21/06/23 The Monocle Minute SPONSORED BY VISIT COPENHAGEN Monocle OPINION / FERNANDO AUGUSTO PACHECO WHEELS IN MOTION Reading the news about the Brazilian government's plan to reduce the price of cars in the country made me think about how maligned automobiles are these days – and that perhaps they shouldn't be. When I was growing up in Brazil, owning a car was considered a priority in life, whatever your financial status. It's becoming increasingly difficult for Brazilians to buy a new vehicle. Even a Renault Kwid, one of the cheapest models available on the market, can set you back 58,990 reais (€11,300) – a price too hefty for most citizens to afford. Of course, we can't ignore the environmental impact of cars and the fact that we should encourage people to cycle. But the latter is a realistic option only for residents of leafy neighbourhoods close to the city centre. To scoff at the need of some families to own a car doesn't seem fair. After all, not everyone lives in places that have good transport connections. In Brazil, the lack of a proper railway grid often makes the car an essential means of transportation. The country's president, Luiz Inácio Lula da Silva, should know this better than anyone, having once worked at a car factory. His plan has proved divisive because it involves a partial return of the diesel tax this year to raise the money needed to provide tax credits to car manufacturers. Though it will temporarily raise the cost of driving, it will give new buyers the chance to own a car. Some of Lula's critics argue that he should instead focus on upgrading the public transport network. That's an important long-term ambition and must not be sidelined. But it's unlikely that the dream of owning a car in Brazil will run out of gas any time soon. Fernando Augusto Pacheco is Monocle Radio's senior correspondent. For more opinion, analysis and insight, to Monocle today. ---------------------------------------------------------------------------------------------------------------------------------- DIPLOMACY / GLOBAL PLAYING BY THE RULES Germany's chancellor, Olaf Scholz, welcomed China's premier, Li Qiang (pictured, on left, with Scholz), in Berlin for a high-level trade meeting yesterday. Despite concerns over China's aggressive export strategies, Berlin can't afford to compromise a relationship with Beijing, its biggest trading partner. In recent months, US-led sabre-rattling about "decoupling" from China has given way to softer talk of "de-risking" the East-West relationship. In Europe, this has meant cautiously continuing with business as usual while, for example, planning to prevent European companies from making sensitive technology in China. After leaving Berlin, Li will move on to the Summit for a New Global Financing Pact in Paris. There, heads of state will attempt to lay the groundwork for an international system of "financial solidarity" to face challenges such as climate change. China's participation is crucial in addressing crises that require global solutions – but the West needs to figure out how to balance a need for co-operation with its obligations to a rules-based democratic order. ---------------------------------------------------------------------------------------------------------------------------------- SPONSORED BY VISIT COPENHAGEN ---------------------------------------------------------------------------------------------------------------------------------- POLITICS / ISRAEL CHECKS AND BALANCES Benjamin Netanyahu, Israel's prime minister, has stated his intention to move forward with controversial plans to overhaul the country's judicial system. The decision comes after talks aimed at finding a compromise solution faltered. The changes have inspired months of citywide protests (pictured) with critics warning that they will effectively snuff out Israel's democratic system by concentrating power in the government's hands. According to Netanyahu, the opposition hadn't been negotiating in good faith and his government will move ahead cautiously with the overhaul. Opposition leader Yair Lapid, whose party has been negotiating with Netanyahu, claimed that the plan would harm the Israeli economy and endanger the country's security. "We can expect intensified protests in the streets in the coming day," Allison Kaplan Sommer, a journalist at Haaretz, tells Monocle. "This will cause a constitutional crisis and a head-on collision between our judiciary and our parliament." *For more on Israel's judicial reforms, tune in to Tuesday's edition of 'The Globalist' on Monocle Radio * ---------------------------------------------------------------------------------------------------------------------------------- URBANISM / SOUTH KOREA CAPITAL GAINS The Seoul Metropolitan Government announced plans this week to redesign some of its public spaces in an effort to enhance the city's branding and identity. As part of the initiative, named Design Seoul 2.0, urban-planning officials will receive new design standards for lighting and park benches, as well as colours and typefaces for use in public signage. Every new design will reflect the project's five pillars: empathy, tolerance, dedication, recovery and sustainability. Seoulites will be able to sit in one of these public spaces or fill up their water bottles at the new drinking fountains from early 2024; meanwhile, seven new publicly funded sightseeing spots are expected to be unveiled by 2027. Rethinking a city's identity might not be easy but, if done correctly, it can yield plenty of everyday benefits for residents and a sense of civic pride. ---------------------------------------------------------------------------------------------------------------------------------- VISIT COPENHAGEN   MONOCLE Step into the architectural wonders of Copenhagen, the UNESCO-UIA World Capital of Architecture for 2023-'26. This title celebrates the city's legacy in architectural excellence combined with its commitment to climate resilience, human-centric urban development, and quality of life. Within Copenhagen's vibrant architectural landscape, you'll meet stellar creative studios, such as "masters of light" Henning Larsen Architects, upcycling pioneers Lendager Group and the internationally acclaimed Bjarke Ingels Group. Plan your Copenhagen journey with the help of these gifted architects. We have asked them to share their perspectives on what sets Copenhagen apart and makes it the UNESCO-UIA World Capital of Architecture. ART / TURKEY NEW PERSPECTIVES Turkey's oldest contemporary art gallery, Istanbul Modern, inaugurated a new building (pictured) yesterday along the waterfront of the Bosporus Strait. Designed by Italian architect Renzo Piano – whose portfolio of cultural institutions includes the Centre Georges Pompidou in Paris and New York's Whitney Museum of American Art – the 10,500 sq m building will host some 280 works by both emerging Turkish artists and international names, from the postwar period to the present day. It will also house a 156-seat auditorium for film screenings and events. Since opening its doors in 2004, Istanbul Modern has been a pillar of Turkey's contemporary art scene. The newly re-elected president, Recep Tayyip Erdogan, has been accused of cracking down on the free expression of artists, writers and academics since 2016. The museum's renaissance, however, signals that the city's cultural life remains vibrant – for now. ---------------------------------------------------------------------------------------------------------------------------------- MONOCLE RADIO / THE URBANIST MADISON SQUARE GARDEN HJ Mai delves into the debate over what's next for New York's most emblematic sports and events venue.  listen to the episode (7 mins) MONOCLE FILMS / CULTURE & DESIGN COMMUNITY SPIRIT IN DENMARK Housing co-operatives are numerous in Denmark, providing residents with affordable places to live, keeping community spirit strong and cultivating samfundssind: the Danish concept of putting society's needs ahead of individual interests. Monocle visited the Jystrup Savvaerk co-housing community, an hour outside of Copenhagen and designed by Vandkunsten, to explore the meaning of the word.  watch the film (4 mins) NEWSLETTER / JOIN US WELCOME TO OUR WORLD Has this been forwarded to you by a friend? Sign up to The Monocle Minute and Monocle Weekend Editions to receive your own bulletin of weekday news and weekend treats.  sign up now   Feedback? get in touch   Read this email online   Manage Newsletters   Share on Twitter   Share on LinkedIn Image credits: Getty Images, Reuters, Jun Michael Park, Cemal Emden, Alamy  from The Monocle Minute & Weekend Edition To stop receiving all Monocle newsletters, please click here This email is from Monocle whose registered office is at Midori House, 1 Dorset Street, London, W1U 4EG. You have received this email because you have previously provided us with your email address and subscribed to Monocle bulletins. © 2023 Monocle. M
Show all
The Latest Emails Sent By monocle.com
More Emails, Deals & Coupons From monocle.com
Email Offers, Discounts & Promos From Our Top Stores