The Monocle Minute – Wednesday 20 September 2023
monocle.com sent this email to their subscribers on September 20, 2023.
Music

|

Fernando Augusto Pacheco
Riding the wave
"Tall and tan and young and lovely, the girl from Ipanema goes walking…" If this iconic song came out for the first time today, it would probably be sung to a pounding funk beat or even in the nakedly emotional style favoured by Brazil's sertanejo stars. But the suave bossa nova rhythm that the country is known for is making a comeback.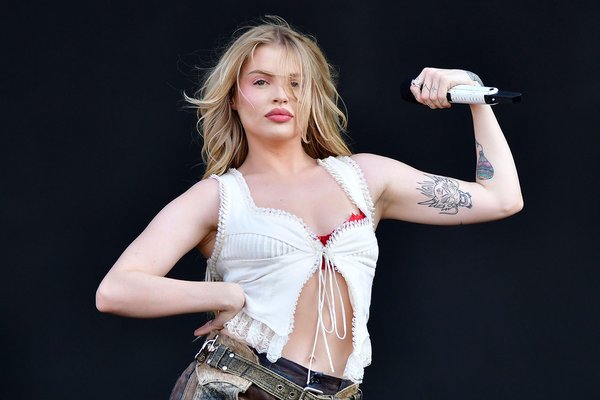 Show 'em who's bossa: Luísa Sonza
Bossa nova is one of Brazil's biggest cultural exports. Immortalised by the work of artists such as Antônio Carlos Jobim and João Gilberto, the musical genre remains popular in countries from Japan to France. However, in its home country, it has long been ignored by mainstream popular culture. But a new generation of artists is working to change that.
A bossa nova song called "Chico" by one of the country's biggest stars, Luísa Sonza, has been topping Brazil's Spotify chart and other artists are also dabbling in the genre. Bebel Gilberto recently released "João", a musical love letter to her father, João Gilberto, who was affectionately known as "the father of bossa nova"; meanwhile, Anitta's "Girl from Rio" is a tribute to "The Girl from Ipanema". US pop singer Billie Eilish has made a notable contribution to the scene with her song "Billie Bossa Nova".
During my visit to Brazil last week, I was surprised to learn that Sonza's recent success had caused a stir among musical experts and columnists, who argued about whether or not her hit, which throws some modern elements into the mix, could be considered "pure" bossa nova. Nonetheless, it's good to see young artists reclaiming a genre that is so intrinsically a part of Brazil – and its success bringing the style back into the limelight.
Fernando Augusto Pacheco is Monocle Radio's senior correspondent and music curator. To listen to his bossa nova selection, check out our dedicated Spotify playlist. And for more opinion, analysis and insight, to Monocle today.
---
ENVIRONMENT

|

Global
Divided we fall
This week leaders from around the world are in New York for the UN General Assembly. After a summer of floods, wildfires and drought across the planet, the climate emergency is at the top of the agenda for those present. But the political appetite for significant change seems to be lacking: tellingly, the US is the only permanent member of the UN Security Council to be represented by its top official, Joe Biden. The absence of the others bodes ill for the prospect of achieving any meaningful consensus on dealing with the crisis.
Leading questions: Joe Biden at the 78th session of the UN General Assembly
"UN personnel, particularly secretary-general António Guterres, are deeply worried about the failure to tackle climate breakdown," Paul Rogers, Open Democracy's international security correspondent, tells The Monocle Minute. "They are aware that the UN's attempts to get its sustainable development goals through by 2030 are falling behind and that this is creating a split between the Global South and the Global North." Countries that have found themselves on the front lines of climate breakdown urgently need unity. No-shows and slow progress threaten to undermine the relevance of multilateral institutions just when the world needs them most.
For more on the UN General Assembly and how leaders aim to tackle the climate crisis, tune in to Tuesday's edition of 'The Globalist' on Monocle Radio.
---
Groupe ADP MONOCLE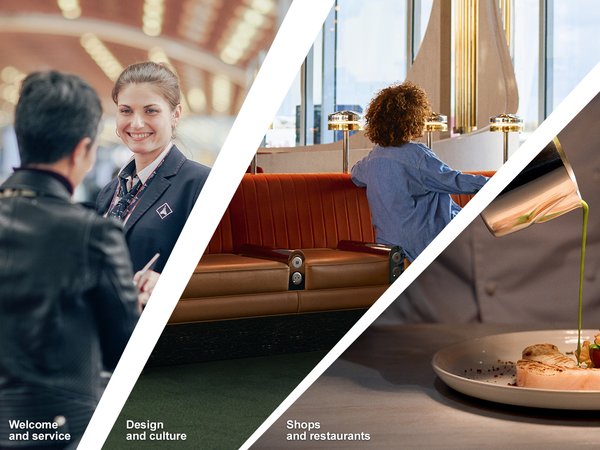 Welcome, wherever you go
Groupe ADP always aims to offer excellence in hospitality at every airport within its network. It has five airports ranked in Skytrax's top 100 airports in the world, including Paris-Charles De Gaulle and Delhi – voted "best airport in Europe" and "best airport in India and South Asia" respectively.
TOURISM

|

HONG KONG
Night lights
With Hong Kong's peak tourist season fast approaching, the local government is eager to revive one of the city's major attractions: its nightlife. As part of a co-ordinated effort to encourage eating and drinking in the bars and restaurants of areas such as Lan Kwai Fong, Soho and Causeway Bay, authorities are planning to hand out to visitors a million gift tokens for subsidised dining from November. Some of the city's flagship evening events that were cancelled at the height of the pandemic, such as the Tai Hang Fire Dragon Dance, will also be returning this year.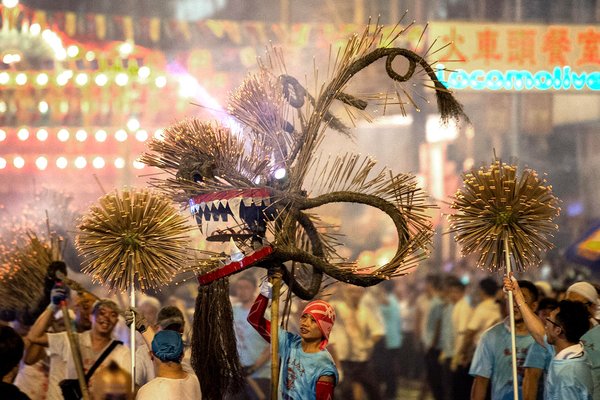 Sparking back to life: Tai Hang Fire Dragon Dance
But Hong Kong's night-time economy still faces low levels of international arrivals almost a year after quarantine requirements were lifted. Authorities might find it harder to encourage people to go out than it was to force them to stay locked down at home. Meal vouchers and other freebies could offer a short-term boost but Hong Kong will only get its buzz back when the authorities stop clamping down on freedoms and start regarding crowds after nightfall as a positive sign instead of a potential danger to be broken up.
---
AFFAIRS

|

ISRAEL & PALESTINE
Site of contention
The 45th session of the World Heritage Committee in Riyadh concludes on Monday but Unesco's World Heritage List has already grown longer. The committee has voted to add 13 new sites to its catalogue of cultural and natural properties of "outstanding universal value", which are granted legal protection and eligibility for funds. The chosen sites include a Viking-age fortress in Denmark and the Maison Carrée in Nîmes, France. But the committee's decision to include the Tell es-Sultan, a prehistoric site in Jericho in the occupied West Bank, has sparked controversy. While Jericho's Palestinian community welcomed the news, Israel's Ministry of Foreign Affairs condemned the decision as a "cynical ploy". It remains to be seen how the move affects tensions in the West Bank but Unesco's commitment to protecting significant historical sites is welcome.
---
DESIGN

|

London
Best in show
Running until the weekend, the London Design Festival celebrates all things design, art and architecture, with more than 300 events taking over the British capital. If you're unsure about what to visit, here are three must-see projects.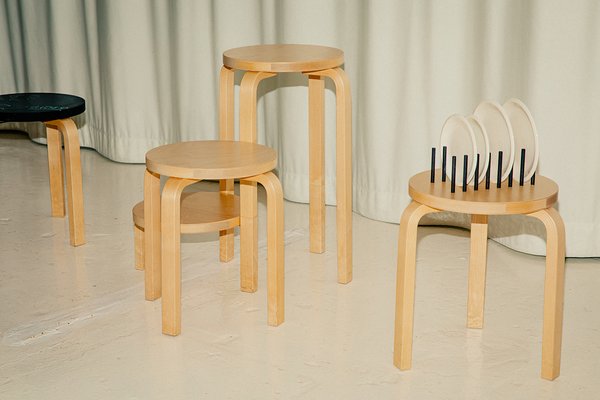 Take a load off: Daisuke Motogi's 'Hackability of the Stool'
'Hackability of the Stool', Daisuke Motogi. Originally designed by Alvar Aalto in 1933, Stool 60 is an iconic piece of furniture that has remained in production since its creation. This year it celebrates its 90th anniversary. In this exhibition at the Vitra Tramshed showroom, Tokyo-based architect Daisuke Motogi presents 100 ideas for how to alter and use the stool.
'Fiskars, Gifu, Hiroshima', Twentytwentyone. UK furniture dealer and brand Twentytwentyone has put together an exhibition exploring the similarities between Japanese culture and that of Finland by bringing together works by designers from both countries. Expect to see pieces that express a love of nature and that use lasting materials, with a great respect for quality craftsmanship.
'Nice to Meet You Again', Morag Myerscough and Mini. As part of a showcase featuring its new electric vehicles, iconic car brand Mini has commissioned artist and designer Morag Myerscough to translate its brand slogan "Big love" into physical form.
---
Monocle Radio

|

Meet the Writers
Naomi Klien
The award-winning Canadian author, activist and film-maker Naomi Klein speaks to Georgina Godwin about her latest book, Doppelganger: A Trip into the Mirror World. Since publishing her debut book, No Logo, in 1999, she has become one of the world's foremost public intellectuals, regularly featuring on lists of the most influential people around the globe. In Doppelganger, she confronts her own double – a woman who shares her name but has radically different views – while considering the instability of identity and what it's like to be freed from her own paranoia about brand and public image. For Klein, the doppelganger is a "narrow aperture" through which everything, from conspiracy theories and anti-vaxxers to projected doubling and the double-consciousness of minority communities, can be examined.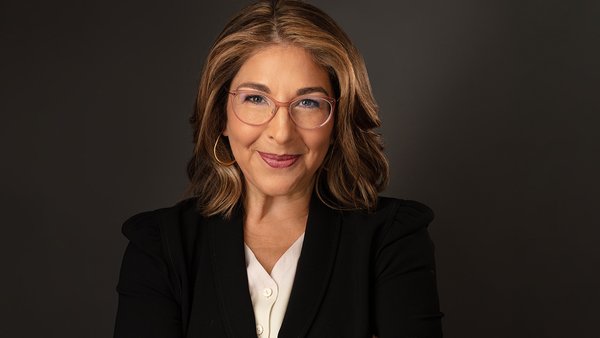 ---
Newsletter

|

join us
Welcome to our world
Has this been forwarded to you by a friend? Sign up to The Monocle Minute and Monocle Weekend Editions to receive your own bulletin of weekday news and weekend treats.
Image credits:

Alamy, Peter Flude
from The Monocle Minute & Weekend Edition.
This email is from Monocle whose registered office is at Midori House, 1 Dorset Street, London, W1U 4EG. You have received this email because you have previously provided us with your email address and subscribed to Monocle bulletins.
Text-only version of this email
Monocle London | Zürich | Milan | Tokyo | Bangkok | Singapore | Los Angeles Wednesday 20/09/23 The Monocle Minute Sponsored by THE OPINION MUSIC | FERNANDO AUGUSTO PACHECO RIDING THE WAVE "Tall and tan and young and lovely, the girl from Ipanema goes walking…" If this iconic song came out for the first time today, it would probably be sung to a pounding funk beat or even in the nakedly emotional style favoured by Brazil's sertanejo stars. But the suave bossa nova rhythm that the country is known for is making a comeback. Show 'em who's bossa: Luísa Sonza  Bossa nova is one of Brazil's biggest cultural exports. Immortalised by the work of artists such as Antônio Carlos Jobim and João Gilberto, the musical genre remains popular in countries from Japan to France. However, in its home country, it has long been ignored by mainstream popular culture. But a new generation of artists is working to change that. A bossa nova song called "Chico" by one of the country's biggest stars, Luísa Sonza, has been topping Brazil's Spotify chart and other artists are also dabbling in the genre. Bebel Gilberto recently released "João", a musical love letter to her father, João Gilberto, who was affectionately known as "the father of bossa nova"; meanwhile, Anitta's "Girl from Rio" is a tribute to "The Girl from Ipanema". US pop singer Billie Eilish has made a notable contribution to the scene with her song "Billie Bossa Nova". During my visit to Brazil last week, I was surprised to learn that Sonza's recent success had caused a stir among musical experts and columnists, who argued about whether or not her hit, which throws some modern elements into the mix, could be considered "pure" bossa nova. Nonetheless, it's good to see young artists reclaiming a genre that is so intrinsically a part of Brazil – and its success bringing the style back into the limelight. Fernando Augusto Pacheco is Monocle Radio's senior correspondent and music curator. To listen to his bossa nova selection, check out our dedicated Spotify playlist. And for more opinion, analysis and insight, to Monocle today. Share this story. ---------------------------------------------------------------------------------------------------------------------------------- BRIEFINGS ENVIRONMENT | GLOBAL DIVIDED WE FALL This week leaders from around the world are in New York for the UN General Assembly. After a summer of floods, wildfires and drought across the planet, the climate emergency is at the top of the agenda for those present. But the political appetite for significant change seems to be lacking: tellingly, the US is the only permanent member of the UN Security Council to be represented by its top official, Joe Biden. The absence of the others bodes ill for the prospect of achieving any meaningful consensus on dealing with the crisis. Leading questions: Joe Biden at the 78th session of the UN General Assembly  "UN personnel, particularly secretary-general António Guterres, are deeply worried about the failure to tackle climate breakdown," Paul Rogers, Open Democracy's international security correspondent, tells The Monocle Minute. "They are aware that the UN's attempts to get its sustainable development goals through by 2030 are falling behind and that this is creating a split between the Global South and the Global North." Countries that have found themselves on the front lines of climate breakdown urgently need unity. No-shows and slow progress threaten to undermine the relevance of multilateral institutions just when the world needs them most. For more on the UN General Assembly and how leaders aim to tackle the climate crisis, tune in to Tuesday's edition of 'The Globalist' on Monocle Radio. Share this story. ---------------------------------------------------------------------------------------------------------------------------------- GROUPE ADP  MONOCLE WELCOME, WHEREVER YOU GO Groupe ADP always aims to offer excellence in hospitality at every airport within its network. It has five airports ranked in Skytrax's top 100 airports in the world, including Paris-Charles De Gaulle and Delhi – voted "best airport in Europe" and "best airport in India and South Asia" respectively. Discover more TOURISM | HONG KONG NIGHT LIGHTS With Hong Kong's peak tourist season fast approaching, the local government is eager to revive one of the city's major attractions: its nightlife. As part of a co-ordinated effort to encourage eating and drinking in the bars and restaurants of areas such as Lan Kwai Fong, Soho and Causeway Bay, authorities are planning to hand out to visitors a million gift tokens for subsidised dining from November. Some of the city's flagship evening events that were cancelled at the height of the pandemic, such as the Tai Hang Fire Dragon Dance, will also be returning this year. Sparking back to life: Tai Hang Fire Dragon Dance  But Hong Kong's night-time economy still faces low levels of international arrivals almost a year after quarantine requirements were lifted. Authorities might find it harder to encourage people to go out than it was to force them to stay locked down at home. Meal vouchers and other freebies could offer a short-term boost but Hong Kong will only get its buzz back when the authorities stop clamping down on freedoms and start regarding crowds after nightfall as a positive sign instead of a potential danger to be broken up. Share this story. ---------------------------------------------------------------------------------------------------------------------------------- ---------------------------------------------------------------------------------------------------------------------------------- AFFAIRS | ISRAEL & PALESTINE SITE OF CONTENTION The 45th session of the World Heritage Committee in Riyadh concludes on Monday but Unesco's World Heritage List has already grown longer. The committee has voted to add 13 new sites to its catalogue of cultural and natural properties of "outstanding universal value", which are granted legal protection and eligibility for funds. The chosen sites include a Viking-age fortress in Denmark and the Maison Carrée in Nîmes, France. But the committee's decision to include the Tell es-Sultan, a prehistoric site in Jericho in the occupied West Bank, has sparked controversy. While Jericho's Palestinian community welcomed the news, Israel's Ministry of Foreign Affairs condemned the decision as a "cynical ploy". It remains to be seen how the move affects tensions in the West Bank but Unesco's commitment to protecting significant historical sites is welcome. Share this story. ---------------------------------------------------------------------------------------------------------------------------------- ---------------------------------------------------------------------------------------------------------------------------------- ---------------------------------------------------------------------------------------------------------------------------------- THE LIST DESIGN | LONDON BEST IN SHOW Running until the weekend, the London Design Festival celebrates all things design, art and architecture, with more than 300 events taking over the British capital. If you're unsure about what to visit, here are three must-see projects. Take a load off: Daisuke Motogi's 'Hackability of the Stool'  'Hackability of the Stool', Daisuke Motogi. Originally designed by Alvar Aalto in 1933, Stool 60 is an iconic piece of furniture that has remained in production since its creation. This year it celebrates its 90th anniversary. In this exhibition at the Vitra Tramshed showroom, Tokyo-based architect Daisuke Motogi presents 100 ideas for how to alter and use the stool. 'Fiskars, Gifu, Hiroshima', Twentytwentyone. UK furniture dealer and brand Twentytwentyone has put together an exhibition exploring the similarities between Japanese culture and that of Finland by bringing together works by designers from both countries. Expect to see pieces that express a love of nature and that use lasting materials, with a great respect for quality craftsmanship. 'Nice to Meet You Again', Morag Myerscough and Mini. As part of a showcase featuring its new electric vehicles, iconic car brand Mini has commissioned artist and designer Morag Myerscough to translate its brand slogan "Big love" into physical form. Share this story. ---------------------------------------------------------------------------------------------------------------------------------- MONOCLE RADIO | MEET THE WRITERS NAOMI KLIEN The award-winning Canadian author, activist and film-maker Naomi Klein speaks to Georgina Godwin about her latest book, Doppelganger: A Trip into the Mirror World. Since publishing her debut book, No Logo, in 1999, she has become one of the world's foremost public intellectuals, regularly featuring on lists of the most influential people around the globe. In Doppelganger, she confronts her own double – a woman who shares her name but has radically different views – while considering the instability of identity and what it's like to be freed from her own paranoia about brand and public image. For Klein, the doppelganger is a "narrow aperture" through which everything, from conspiracy theories and anti-vaxxers to projected doubling and the double-consciousness of minority communities, can be examined. Listen to the episode. Share this story. ---------------------------------------------------------------------------------------------------------------------------------- NEWSLETTER | JOIN US WELCOME TO OUR WORLD Has this been forwarded to you by a friend? Sign up to The Monocle Minute and Monocle Weekend Editions to receive your own bulletin of weekday news and weekend treats. Sign up now Read this email online Send us your feedback Share on linkedin Share on twitter Image credits: Alamy, Peter Flude  from The Monocle Minute & Weekend Edition. This email is from Monocle whose registered office is at Midori House, 1 Dorset Street, London, W1U 4EG. You have received this email because you have previously provided us with your email address and subscribed to Monocle bulletins. © 2023 Monocle
Show all
The Latest Emails Sent By monocle.com
More Emails, Deals & Coupons From monocle.com
Email Offers, Discounts & Promos From Our Top Stores