The Monocle Minute – Tuesday 6 June 2023
monocle.com sent this email to their subscribers on June 6, 2023.
London / Zürich / Toronto /
Los Angeles / Hong Kong / Tokyo

SPONSORED BY

Opinion /

Leila Molana-Allen
Into the void
In May 2022, Lebanon's citizens went to the polls without much faith. They did, however, have the faint hope that casting their votes might finally bring some change to the failed state. Twelve fresh independent MPs were elected, people who seemed to have the skills and experience in areas such as finance, law and environmental science to turn the country around. Ten per cent of parliamentary seats went to these Change MPs – a small crop but not an insignificant one. Yet, since the election, all parliament has done is disappoint.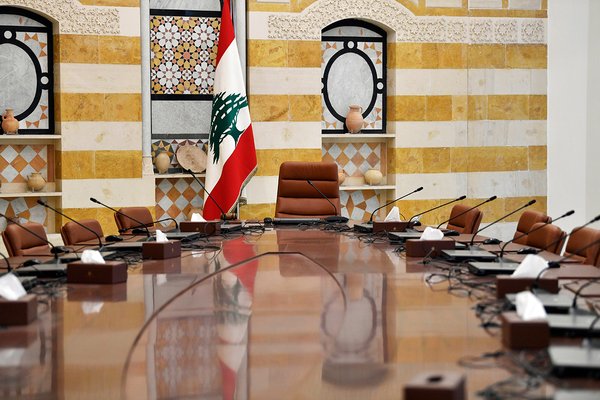 For Lebanon, last week marked a full year without a government. The country's prime minister-designate, Najib Mikati, has been unable to form a cabinet that the warring parties will agree upon. His caretaker government, which is operating in the interim, does not have the authority to institute any of the desperately needed reforms. Now the political brawling has extended to the post of president, which has been vacant since November, meaning that Lebanon has existed in a power vacuum for seven full months.
While politicians bicker, things are only getting worse outside the walls of parliament. The currency has lost more than 98 per cent of its value, pensions are worth next to nothing, medical costs are soaring and daily food bills are becoming unmanageable. Lebanon might soon be grey-listed by international financial institutions, making things even harder for businesses that are struggling to keep their doors open.
Lebanese people have been reduced to asking for so little: not even a good and honourable government but any government at all. Parliament must remember who it is there to serve and overcome petty squabbles to do its job, lest the country's citizens lose what little faith in democracy that they have left and avoid the ballot box altogether next time.
Leila Molana-Allen is Monocle's Beirut correspondent. For more opinion, analysis and insight, to Monocle today.
---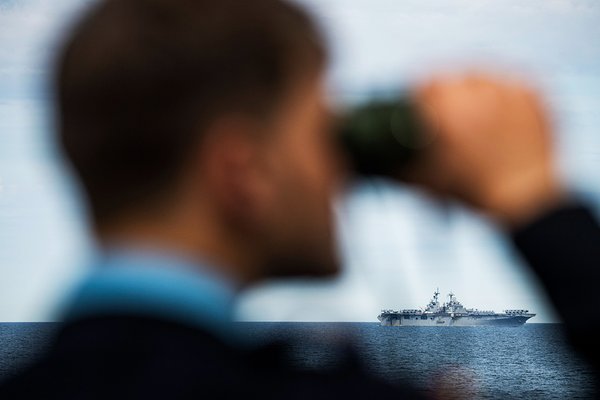 Security /

UAE
Drifting away
The UAE has withdrawn its participation in the US-led Combined Maritime Forces. The coalition mainly works to protect against sea-based threats, such as piracy on the Red Sea and the Persian Gulf, but unofficially it also serves as a counter to Iran. Though the UAE will remain a partner nation, the country claims that it will focus on dialogue and diplomacy instead. "In the past year countries in the region have decided to move forward on their own to ensure stability and security, with the UAE and its neighbours looking at how to bring Syria back into the fold," says Mustafa Alrawi, acting managing director of CNN Business Arabic in Dubai. "Their strategy is to be as self-reliant as possible and not to be buffeted by decisions taken in Washington."
---
Diplomacy /

Vatican & Ukraine
Higher purpose
Cardinal Matteo Zuppi (pictured) arrived in Kyiv yesterday for a two-day peace mission. The Vatican has tasked Zuppi with discussing "possible ways to reach a just peace" with Ukrainian authorities and supporting "gestures of humanity that may help ease tensions". The trip follows last month's meeting between Ukraine's president, Volodymyr Zelensky, and Pope Francis at the Vatican.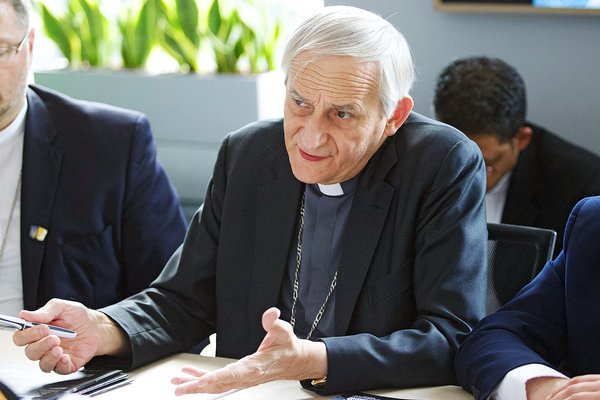 "It is very important for the Pope to be seen talking to everybody," Archbishop Paul Richard Gallagher, the Vatican's secretary for relations with states, tells The Monocle Minute. According to Gallagher, the Pope is neutral in the conflict but not indifferent. "Zuppi's mission is a trial to explore the possibility of a future papal visit to both Ukraine and Russia," says Gallagher. "That might make a significant contribution to bringing about a resolution to this conflict."
For more on the Vatican's peace mission in Ukraine, tune in to 'The Briefing' tomorrow at 12.00 London time on Monocle Radio.
---
Culture /

Japan
Soft sell
The arrival of a new Studio Ghibli film is big news in Japan and beyond. This summer the studio responsible for animated classics such as My Neighbour Totoro (pictured) and Spirited Away will release How Do You Live?, writer-director Hayao Miyazaki's first feature-length anime since 2013. The film will debut on 14 July with no advance previews or advertising beyond a single poster that reveals almost nothing about it.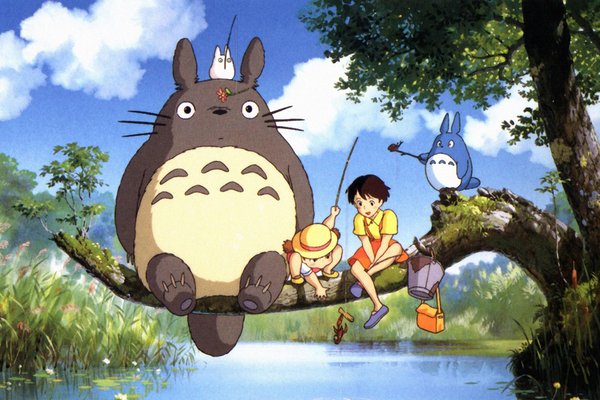 As one of the world's most admired directors, 82-year-old Miyazaki hardly needs to give How Do You Live? the hard sell but few others would have the same confidence – or indifference to commercial imperatives. In a new interview streamed at the weekend, the film's producer, Toshio Suzuki, said that many modern trailers reveal too much and that audiences will approve of Studio Ghibli's low-key launch. "Deep down, it's what moviegoers desire," he said.
For more on Studio Ghibli's forthcoming film, tune in to 'The Globalist' on Monocle Radio at 07.00 London time.
---
Trunk MONOCLE
Get set for summer with Trunk Clothiers' new season collections. From chic linen shirts to light blazers and beach bags, stock up on all you need to embrace sunnier days with style.
RETAIL /

ATHENS
Enduring fashion
Having built a loyal community around her Mouki Mou boutique in London, Maria Lemos has opened a second outpost in her native Athens. She is confident that the brand will find a similar audience of Athenians who share her appreciation of craft. The shop in Plaka – the city's oldest neighbourhood, known for its cobblestone streets and neoclassical homes – features a selection of homeware, jewellery and womenswear that reflects its founder's slow-fashion ethos.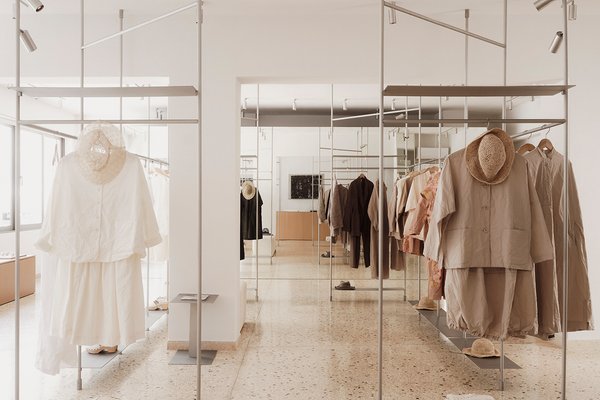 "Our customers shop for pieces that they will be able to keep for the rest of their lives," she tells Monocle. The brand aims to reintroduce a more mindful approach to shopping. "That had been lost in Athens," she says. "But there is a growing Greek audience who appreciates design that's artistic and has a certain purity. It gives me carte blanche to rediscover my hometown."
For more on Mouki Mou in Athens and other fresh retail and fashion stories, pick up a copy of Monocle's June issue, which is on sale now. Or today so that you never miss an issue.
---
Monocle Radio /

Monocle on Design
Rebranding Sundance
We speak to the duo behind the Sundance Film Festival's latest rebrand. Plus: Oscar-winning costume designer Ruth E Carter and the curator of an exhibition of work by photographer Man Ray at Momu in Antwerp.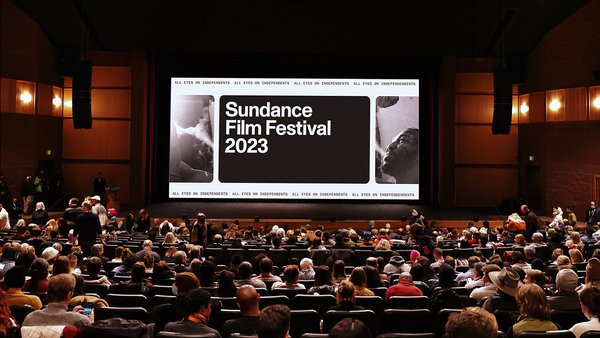 Monocle Films /

Spain
Why we love spain
Spain is one of the countries that our editors have consistently begged to visit over the years as they attempt to understand its wholesome hidden depths. Here are 10 things that have us hankering for more.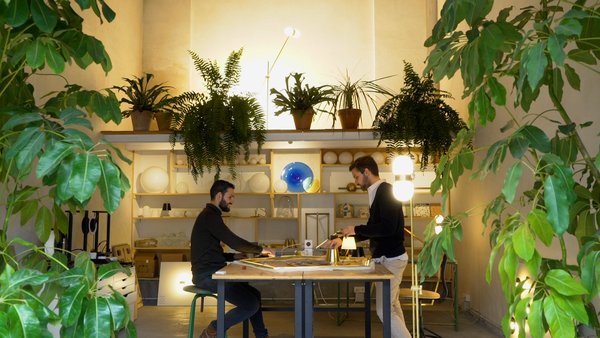 newsletter /

join us
Welcome to our world
Has this been forwarded to you by a friend? Sign up to The Monocle Minute and Monocle Weekend Editions to receive your own bulletin of weekday news and weekend treats.
Image credits: Shutterstock, Getty Images, Alamy, Yiorgos Kaplanidis, Sundance
from The Monocle Minute & Weekend Edition
To stop receiving all Monocle newsletters, please click here
This email is from Monocle whose registered office is at Midori House, 1 Dorset Street, London, W1U 4EG. You have received this email because you have previously provided us with your email address and subscribed to Monocle bulletins.
© 2023 Monocle.
Text-only version of this email
London / Zürich / Toronto Los Angeles / Hong Kong / Tokyo Tuesday. 06/06/23 The Monocle Minute SPONSORED BY TRUNK Monocle OPINION / LEILA MOLANA-ALLEN INTO THE VOID In May 2022, Lebanon's citizens went to the polls without much faith. They did, however, have the faint hope that casting their votes might finally bring some change to the failed state. Twelve fresh independent MPs were elected, people who seemed to have the skills and experience in areas such as finance, law and environmental science to turn the country around. Ten per cent of parliamentary seats went to these Change MPs – a small crop but not an insignificant one. Yet, since the election, all parliament has done is disappoint. For Lebanon, last week marked a full year without a government. The country's prime minister-designate, Najib Mikati, has been unable to form a cabinet that the warring parties will agree upon. His caretaker government, which is operating in the interim, does not have the authority to institute any of the desperately needed reforms. Now the political brawling has extended to the post of president, which has been vacant since November, meaning that Lebanon has existed in a power vacuum for seven full months. While politicians bicker, things are only getting worse outside the walls of parliament. The currency has lost more than 98 per cent of its value, pensions are worth next to nothing, medical costs are soaring and daily food bills are becoming unmanageable. Lebanon might soon be grey-listed by international financial institutions, making things even harder for businesses that are struggling to keep their doors open. Lebanese people have been reduced to asking for so little: not even a good and honourable government but any government at all. Parliament must remember who it is there to serve and overcome petty squabbles to do its job, lest the country's citizens lose what little faith in democracy that they have left and avoid the ballot box altogether next time. Leila Molana-Allen is Monocle's Beirut correspondent. For more opinion, analysis and insight, to Monocle today. ---------------------------------------------------------------------------------------------------------------------------------- SECURITY / UAE DRIFTING AWAY The UAE has withdrawn its participation in the US-led Combined Maritime Forces. The coalition mainly works to protect against sea-based threats, such as piracy on the Red Sea and the Persian Gulf, but unofficially it also serves as a counter to Iran. Though the UAE will remain a partner nation, the country claims that it will focus on dialogue and diplomacy instead. "In the past year countries in the region have decided to move forward on their own to ensure stability and security, with the UAE and its neighbours looking at how to bring Syria back into the fold," says Mustafa Alrawi, acting managing director of CNN Business Arabic in Dubai. "Their strategy is to be as self-reliant as possible and not to be buffeted by decisions taken in Washington." ---------------------------------------------------------------------------------------------------------------------------------- S The Monocle Quality of Life Conference Munich 2023 in partnership with Allianz ---------------------------------------------------------------------------------------------------------------------------------- DIPLOMACY / VATICAN & UKRAINE HIGHER PURPOSE Cardinal Matteo Zuppi (pictured) arrived in Kyiv yesterday for a two-day peace mission. The Vatican has tasked Zuppi with discussing "possible ways to reach a just peace" with Ukrainian authorities and supporting "gestures of humanity that may help ease tensions". The trip follows last month's meeting between Ukraine's president, Volodymyr Zelensky, and Pope Francis at the Vatican. "It is very important for the Pope to be seen talking to everybody," Archbishop Paul Richard Gallagher, the Vatican's secretary for relations with states, tells The Monocle Minute. According to Gallagher, the Pope is neutral in the conflict but not indifferent. "Zuppi's mission is a trial to explore the possibility of a future papal visit to both Ukraine and Russia," says Gallagher. "That might make a significant contribution to bringing about a resolution to this conflict." For more on the Vatican's peace mission in Ukraine, tune in to 'The Briefing' tomorrow at 12.00 London time on Monocle Radio. ---------------------------------------------------------------------------------------------------------------------------------- CULTURE / JAPAN SOFT SELL The arrival of a new Studio Ghibli film is big news in Japan and beyond. This summer the studio responsible for animated classics such as My Neighbour Totoro (pictured) and Spirited Away will release How Do You Live?, writer-director Hayao Miyazaki's first feature-length anime since 2013. The film will debut on 14 July with no advance previews or advertising beyond a single poster that reveals almost nothing about it. As one of the world's most admired directors, 82-year-old Miyazaki hardly needs to give How Do You Live? the hard sell but few others would have the same confidence – or indifference to commercial imperatives. In a new interview streamed at the weekend, the film's producer, Toshio Suzuki, said that many modern trailers reveal too much and that audiences will approve of Studio Ghibli's low-key launch. "Deep down, it's what moviegoers desire," he said. For more on Studio Ghibli's forthcoming film, tune in to 'The Globalist' on Monocle Radio at 07.00 London time. ---------------------------------------------------------------------------------------------------------------------------------- TRUNK   MONOCLE Get set for summer with Trunk Clothiers' new season collections. From chic linen shirts to light blazers and beach bags, stock up on all you need to embrace sunnier days with style.  discover more RETAIL / ATHENS ENDURING FASHION Having built a loyal community around her Mouki Mou boutique in London, Maria Lemos has opened a second outpost in her native Athens. She is confident that the brand will find a similar audience of Athenians who share her appreciation of craft. The shop in Plaka – the city's oldest neighbourhood, known for its cobblestone streets and neoclassical homes – features a selection of homeware, jewellery and womenswear that reflects its founder's slow-fashion ethos. "Our customers shop for pieces that they will be able to keep for the rest of their lives," she tells Monocle. The brand aims to reintroduce a more mindful approach to shopping. "That had been lost in Athens," she says. "But there is a growing Greek audience who appreciates design that's artistic and has a certain purity. It gives me carte blanche to rediscover my hometown." For more on Mouki Mou in Athens and other fresh retail and fashion stories, pick up a copy of Monocle's June issue, which is on sale now. Or today so that you never miss an issue. ---------------------------------------------------------------------------------------------------------------------------------- MONOCLE RADIO / MONOCLE ON DESIGN REBRANDING SUNDANCE We speak to the duo behind the Sundance Film Festival's latest rebrand. Plus: Oscar-winning costume designer Ruth E Carter and the curator of an exhibition of work by photographer Man Ray at Momu in Antwerp.  listen to the episode (30 mins) MONOCLE FILMS / SPAIN WHY WE LOVE SPAIN Spain is one of the countries that our editors have consistently begged to visit over the years as they attempt to understand its wholesome hidden depths. Here are 10 things that have us hankering for more.  watch the film (3 mins) NEWSLETTER / JOIN US WELCOME TO OUR WORLD Has this been forwarded to you by a friend? Sign up to The Monocle Minute and Monocle Weekend Editions to receive your own bulletin of weekday news and weekend treats.  sign up now   Feedback? get in touch   Read this email online   Manage Newsletters   Share on Twitter   Share on LinkedIn Image credits: Shutterstock, Getty Images, Alamy, Yiorgos Kaplanidis, Sundance  from The Monocle Minute & Weekend Edition To stop receiving all Monocle newsletters, please click here This email is from Monocle whose registered office is at Midori House, 1 Dorset Street, London, W1U 4EG. You have received this email because you have previously provided us with your email address and subscribed to Monocle bulletins. © 2023 Monocle. M
Show all
The Latest Emails Sent By monocle.com
More Emails, Deals & Coupons From monocle.com
Email Offers, Discounts & Promos From Our Top Stores