The Monocle Minute – Tuesday 25 July 2023
monocle.com sent this email to their subscribers on July 25, 2023.
London / Zürich / Milan / Tokyo /
Bangkok / Singapore / Los Angeles

SPONSORED BY

Opinion /

James Chambers
Pay as you go
If I were in charge of writing the international travel advice for the US government this week, I'd be issuing a China alert – but one with a rare bit of good news rather than the usual mix of panic and hysteria. So what's changed? Visa and Mastercard can now be linked with China's biggest payment apps, WeChat Pay and Alipay. Sure, I am aware that's not quite the headline peace settlement on the Taiwan issue that we're all hoping for. Nonetheless, this technical revision to China's cashless payments system will transform the travel experience for foreigners visiting China and pave the way for more tourism and, hopefully, fewer misunderstandings.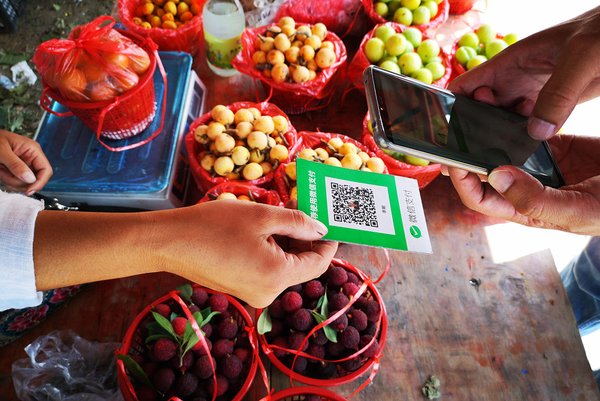 China rushed so quickly into the use of digital wallets and QR codes that the world's second-largest economy ended up freezing out anyone who didn't have a local bank account. International tourists can get by using cash but merchants and ticket machines that still accept hard currency are disappearing fast. During a recent visit to the mainland, I carried a wad of yuan that I had kept throughout the pandemic – but I only managed to spend the cash at an outdoor bouncy castle.
As of this month, all that has changed – at least for anyone comfortable enough to download a Chinese app and share their credit card number. Since the move is long overdue, Beijing doesn't deserve any plaudits but that doesn't mean that the positive news is not worthy of a travel alert. After all, the ability to buy a train ticket or pay for a meal at a restaurant without kicking up a fuss is arguably a lot more helpful to the average American tourist wishing to visit the Great Wall than the State Department's latest, overly alarmist, warning about wrongful detentions. It's also the latest in a series of micro-developments that point to healthier relations between the two superpowers. Whether China is coming good on its promise to further open its economy or simply trying to attract tourist dollars, the direction of travel should help us all relax this summer.
James Chambers is Monocle's Asia editor based in Bangkok. For more opinion, analysis and insight, to Monocle today.
---
Diplomacy /

France & the South Pacific
Balancing act
Emmanuel Macron (pictured, centre) has embarked on a historic trip to the South Pacific to reaffirm France's role in the region. Yesterday he touched down in Nouméa, the capital of French overseas collectivity New Caledonia, to meet its president, Louis Mapou, and other country leaders. His visit follows three failed referendums seeking to establish New Caledonia's independence from France, which took place between 2018 to 2021.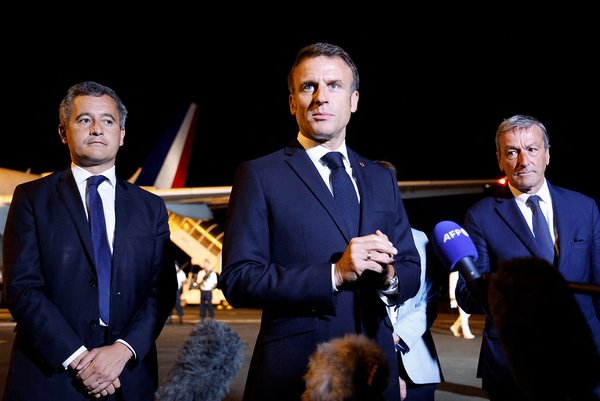 Macron's wish is to rebuild trust and support from pro-independence voters. His visit to Vanuatu on Thursday will mark the first time since the 1960s that a French president has visited the nation, while his trip to Papua New Guinea the following day will be the first ever visit by a French leader. Despite France possessing territories and a large exclusive economic zone, its influence in the region remains modest. Macron's office has insisted that his trip is not aimed at pressing an "anti-China policy" but to offer an alternative to the recent power struggle between Washington and Beijing.
---
Sponsored by Financial Times
Aviation /

Rwanda
Piloting change
In a major milestone for African aviation, Rwanda is constructing a new state-of-the-art airport in the south of Kigali as part of the country's push to establish itself as the continent's aviation hub. Set to be completed by 2026, the ambitious $2bn (€1.8bn) project will service 8 million passengers a year. The new project has attracted interest from key players in the industry, with Qatar Airways securing a 60 per cent stake in the project. The Middle Eastern airline also plans to obtain 49 per cent of shares in Rwanda's flagship air carrier, Rwandair.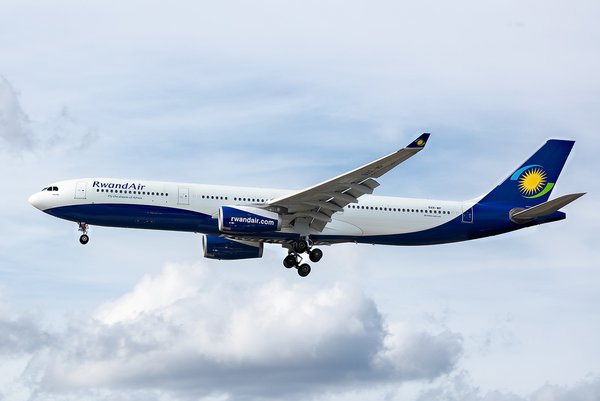 "The new airport will provide competition for other hubs, such as Addis Ababa in Ethiopia, and give consumers more choice about where to fly to and from in Africa," Paul Charles, former director of communications at Virgin Atlantic and Eurostar, and founder of travel PR firm The PC Agency tells The Monocle Minute. "It will also give the continent a stronger position in global aviation at a time where more African-based travellers are moving around the region."
---
Society /

Japan
Explosive business
Along with the buzz of cicadas and the tinkle of a glass wind chime, no sounds signify summer in Japan like the bangs of a proper firework display. And after being silent since 2020, Tokyo's annual Sumida River Fireworks Festival will finally return on Saturday evening. Fireworks have been launched in the east of the city since 1733, originally in the hope of seeing off pestilence.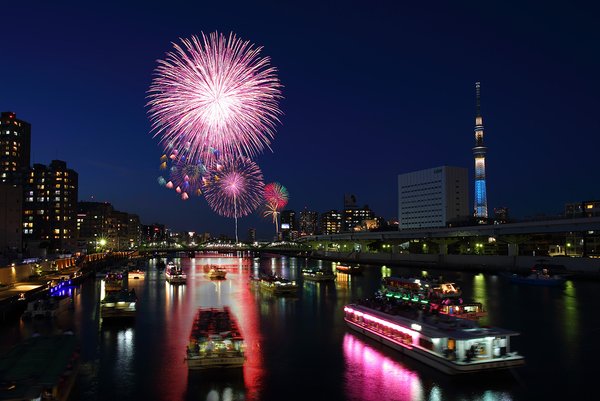 More recently the festival has attracted crowds of more than one million people and supported a host of traditional small businesses that have been doing their best to make it through the lean years. From the small-scale firework-makers to the families that run the yakatabune (the roofed boats that provide the best views of the display), everyone is breathing a sigh of relief that the city's summer centrepiece is resuming. If you've never seen the artistry of Japanese fireworks, prepare to be impressed by cascades of colour as 20,000 fireworks are set off. Tokyo's business owners will be hoping that the evening goes off with a similar bang.
---
Why is the Financial Times pink? In 1888 it started out in black and white. Five years later the FT team came up with a masterstroke. Red China clay used in the papermaking process naturally dyed it a unique salmon colour, so they stopped bleaching it – a bold move that was financially savvy and a little greener. The pink paper took risks and broke new journalistic ground. Today it celebrates 130 years of being fearlessly pink and toasts a bold future. Learn more about the FT at pink.ft.com
Culture /

Global
Seeing double
It has been a weekend to remember in Hollywood as the combined global box-office takings for Barbie and Oppenheimer (pictured) surpassed $500m (€450m). It is a strong sign for the cinema industry that two completely different films can do big numbers at the same time. In the US alone, Barbie had the largest opening of the year with $162m (€146m).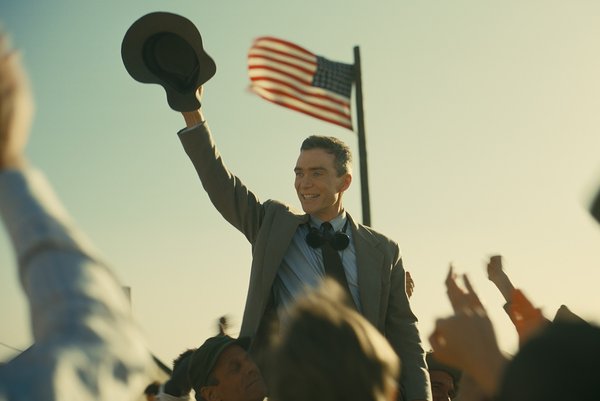 Greta Gerwig's film is also the largest-ever opening for a female director, while the combined figures for both films are expected to make this the US's fourth-biggest box-office weekend of all time. In other parts of the world, Barbie drew record numbers for a Warner Bros movie released in the UK, Mexico, Brazil and Australia. Besides the clever marketing campaigns, both titles were boosted by positive reviews from critics and audiences. While Hollywood is reeling from striking actors and screenwriters, the record-breaking numbers show that the public's excitement for cinema-going remains very much alive.
---
Monocle Radio /

The Urbanist
Baumgarten an der March
Alexei Korolyov visits the town where western Europe's dependency on Russian energy began to see how the attempt to cut ties with Moscow is affecting the village.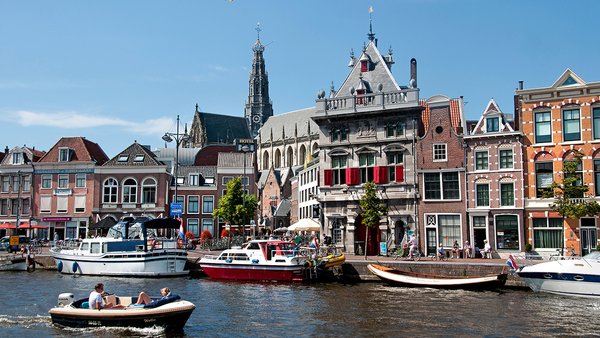 Monocle Films /

Design
Glassblowing with Michael Ruh
Nature is a key source of inspiration for glass artist Michael Ruh, who has hand-crafted pieces for leading architects and brands, such as Fortnum & Mason. We visited his south London studio as production was underway for a new commission for The Birch Hotel to hear about his design process.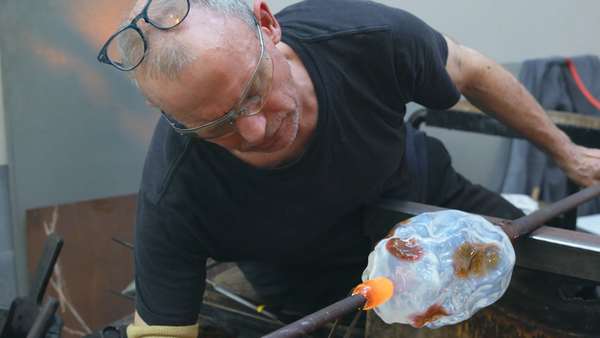 newsletter /

join us
Welcome to our world
Has this been forwarded to you by a friend? Sign up to The Monocle Minute and Monocle Weekend Editions to receive your own bulletin of weekday news and weekend treats.
Image credits: Alamy, Getty Images, Shutterstock, Universal Pictures
from The Monocle Minute & Weekend Edition
To stop receiving all Monocle newsletters, please click here
This email is from Monocle whose registered office is at Midori House, 1 Dorset Street, London, W1U 4EG. You have received this email because you have previously provided us with your email address and subscribed to Monocle bulletins.
© 2023 Monocle.
Text-only version of this email
London / Zürich / Milan / Tokyo / Bangkok / Singapore / Los Angeles Tuesday. 25/07/23 The Monocle Minute SPONSORED BY FINANCIAL TIMES Monocle OPINION / JAMES CHAMBERS PAY AS YOU GO If I were in charge of writing the international travel advice for the US government this week, I'd be issuing a China alert – but one with a rare bit of good news rather than the usual mix of panic and hysteria. So what's changed? Visa and Mastercard can now be linked with China's biggest payment apps, WeChat Pay and Alipay. Sure, I am aware that's not quite the headline peace settlement on the Taiwan issue that we're all hoping for. Nonetheless, this technical revision to China's cashless payments system will transform the travel experience for foreigners visiting China and pave the way for more tourism and, hopefully, fewer misunderstandings. China rushed so quickly into the use of digital wallets and QR codes that the world's second-largest economy ended up freezing out anyone who didn't have a local bank account. International tourists can get by using cash but merchants and ticket machines that still accept hard currency are disappearing fast. During a recent visit to the mainland, I carried a wad of yuan that I had kept throughout the pandemic – but I only managed to spend the cash at an outdoor bouncy castle. As of this month, all that has changed – at least for anyone comfortable enough to download a Chinese app and share their credit card number. Since the move is long overdue, Beijing doesn't deserve any plaudits but that doesn't mean that the positive news is not worthy of a travel alert. After all, the ability to buy a train ticket or pay for a meal at a restaurant without kicking up a fuss is arguably a lot more helpful to the average American tourist wishing to visit the Great Wall than the State Department's latest, overly alarmist, warning about wrongful detentions. It's also the latest in a series of micro-developments that point to healthier relations between the two superpowers. Whether China is coming good on its promise to further open its economy or simply trying to attract tourist dollars, the direction of travel should help us all relax this summer. James Chambers is Monocle's Asia editor based in Bangkok. For more opinion, analysis and insight, to Monocle today. ---------------------------------------------------------------------------------------------------------------------------------- DIPLOMACY / FRANCE & THE SOUTH PACIFIC BALANCING ACT Emmanuel Macron (pictured, centre) has embarked on a historic trip to the South Pacific to reaffirm France's role in the region. Yesterday he touched down in Nouméa, the capital of French overseas collectivity New Caledonia, to meet its president, Louis Mapou, and other country leaders. His visit follows three failed referendums seeking to establish New Caledonia's independence from France, which took place between 2018 to 2021. Macron's wish is to rebuild trust and support from pro-independence voters. His visit to Vanuatu on Thursday will mark the first time since the 1960s that a French president has visited the nation, while his trip to Papua New Guinea the following day will be the first ever visit by a French leader. Despite France possessing territories and a large exclusive economic zone, its influence in the region remains modest. Macron's office has insisted that his trip is not aimed at pressing an "anti-China policy" but to offer an alternative to the recent power struggle between Washington and Beijing. ---------------------------------------------------------------------------------------------------------------------------------- SPONSORED BY FINANCIAL TIMES JR FINANCIAL Fearlessly pink TIMES for 130 years IS MIGHTIER 5 FINANCIAL TIMES Fearlessly pink for 130 years ---------------------------------------------------------------------------------------------------------------------------------- AVIATION / RWANDA PILOTING CHANGE In a major milestone for African aviation, Rwanda is constructing a new state-of-the-art airport in the south of Kigali as part of the country's push to establish itself as the continent's aviation hub. Set to be completed by 2026, the ambitious $2bn (€1.8bn) project will service 8 million passengers a year. The new project has attracted interest from key players in the industry, with Qatar Airways securing a 60 per cent stake in the project. The Middle Eastern airline also plans to obtain 49 per cent of shares in Rwanda's flagship air carrier, Rwandair. "The new airport will provide competition for other hubs, such as Addis Ababa in Ethiopia, and give consumers more choice about where to fly to and from in Africa," Paul Charles, former director of communications at Virgin Atlantic and Eurostar, and founder of travel PR firm The PC Agency tells The Monocle Minute. "It will also give the continent a stronger position in global aviation at a time where more African-based travellers are moving around the region." ---------------------------------------------------------------------------------------------------------------------------------- SOCIETY / JAPAN EXPLOSIVE BUSINESS Along with the buzz of cicadas and the tinkle of a glass wind chime, no sounds signify summer in Japan like the bangs of a proper firework display. And after being silent since 2020, Tokyo's annual Sumida River Fireworks Festival will finally return on Saturday evening. Fireworks have been launched in the east of the city since 1733, originally in the hope of seeing off pestilence. More recently the festival has attracted crowds of more than one million people and supported a host of traditional small businesses that have been doing their best to make it through the lean years. From the small-scale firework-makers to the families that run the yakatabune (the roofed boats that provide the best views of the display), everyone is breathing a sigh of relief that the city's summer centrepiece is resuming. If you've never seen the artistry of Japanese fireworks, prepare to be impressed by cascades of colour as 20,000 fireworks are set off. Tokyo's business owners will be hoping that the evening goes off with a similar bang. ---------------------------------------------------------------------------------------------------------------------------------- FINANCIAL TIMES  MONOCLE Fearlessly pink for 130 years Why is the Financial Times pink? In 1888 it started out in black and white. Five years later the FT team came up with a masterstroke. Red China clay used in the papermaking process naturally dyed it a unique salmon colour, so they stopped bleaching it – a bold move that was financially savvy and a little greener. The pink paper took risks and broke new journalistic ground. Today it celebrates 130 years of being fearlessly pink and toasts a bold future. Learn more about the FT at pink.ft.com  discover more CULTURE / GLOBAL SEEING DOUBLE It has been a weekend to remember in Hollywood as the combined global box-office takings for Barbie and Oppenheimer (pictured) surpassed $500m (€450m). It is a strong sign for the cinema industry that two completely different films can do big numbers at the same time. In the US alone, Barbie had the largest opening of the year with $162m (€146m). Greta Gerwig's film is also the largest-ever opening for a female director, while the combined figures for both films are expected to make this the US's fourth-biggest box-office weekend of all time. In other parts of the world, Barbie drew record numbers for a Warner Bros movie released in the UK, Mexico, Brazil and Australia. Besides the clever marketing campaigns, both titles were boosted by positive reviews from critics and audiences. While Hollywood is reeling from striking actors and screenwriters, the record-breaking numbers show that the public's excitement for cinema-going remains very much alive. ---------------------------------------------------------------------------------------------------------------------------------- The Mono ---------------------------------------------------------------------------------------------------------------------------------- MONOCLE RADIO / THE URBANIST BAUMGARTEN AN DER MARCH Alexei Korolyov visits the town where western Europe's dependency on Russian energy began to see how the attempt to cut ties with Moscow is affecting the village.  listen to the episode (30 mins) MONOCLE FILMS / DESIGN GLASSBLOWING WITH MICHAEL RUH Nature is a key source of inspiration for glass artist Michael Ruh, who has hand-crafted pieces for leading architects and brands, such as Fortnum & Mason. We visited his south London studio as production was underway for a new commission for The Birch Hotel to hear about his design process.  watch the film (4 mins) NEWSLETTER / JOIN US WELCOME TO OUR WORLD Has this been forwarded to you by a friend? Sign up to The Monocle Minute and Monocle Weekend Editions to receive your own bulletin of weekday news and weekend treats.  sign up now   Feedback? get in touch   Read this email online   Manage Newsletters   Share on Twitter   Share on LinkedIn Image credits: Alamy, Getty Images, Shutterstock, Universal Pictures  from The Monocle Minute & Weekend Edition To stop receiving all Monocle newsletters, please click here This email is from Monocle whose registered office is at Midori House, 1 Dorset Street, London, W1U 4EG. You have received this email because you have previously provided us with your email address and subscribed to Monocle bulletins. © 2023 Monocle. M
Show all
The Latest Emails Sent By monocle.com
More Emails, Deals & Coupons From monocle.com
Email Offers, Discounts & Promos From Our Top Stores