The Monocle Minute – Thursday 30 March 2023
monocle.com sent this email to their subscribers on March 30, 2023.
London / Zürich / Toronto /
Los Angeles / Hong Kong / Tokyo

SPONSORED BY

Opinion /

Mary Fitzgerald
Squeaky wheels
I first visited Marseille, now my home, more than 20 years ago. Back then, France's second city was mostly overlooked, unloved and struggling to shake off its rather unsavoury reputation. I have had a ringside seat for the Mediterranean port's latest metamorphosis. Today it attracts a record number of visitors who are keen to explore one of France's most exciting food scenes and soak up its unique multicultural energy.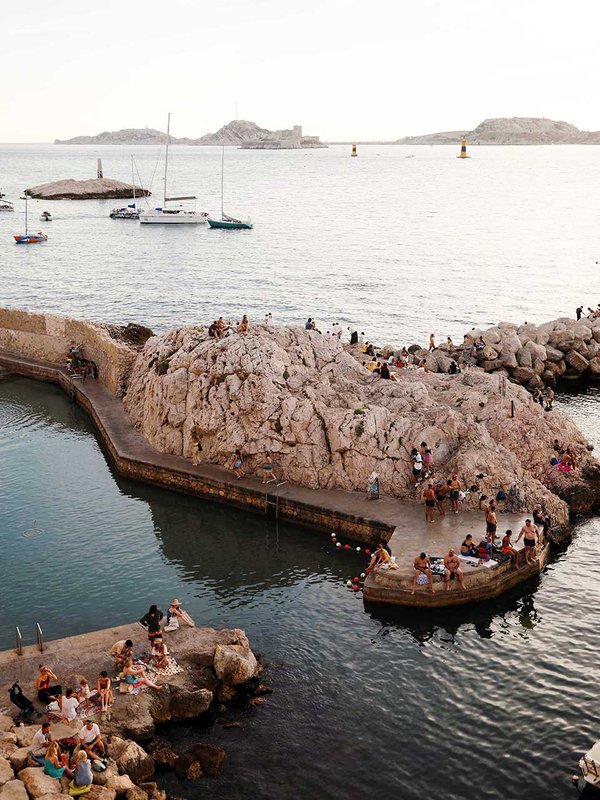 So what has changed? For one thing, tourism has given the economy a timely boost. But it is also creating tension, with many residents accusing the new arrivals of reshaping the city's economy for the worse. For some, the proliferation of Airbnb rentals epitomises everything that they dislike about Marseille's visitor boom. Property prices and rents have soared in recent years, including in low-income quarters.
Activists have launched a campaign demonising valises à roulettes (wheely suitcases), which have become a symbol of the phenomenon. Posters in both French and English regularly appear in downtown neighbourhoods, urging holidaymakers not to use Airbnb. Around the city, there's graffiti declaring that tourists are not welcome (a similar strategy was adopted in Amsterdam).
This week activists broke into an Airbnb property and spray-painted its interior with slogans denouncing property speculation and "phantom apartments". Others have targeted short-term rentals by changing locks or filling keyholes with glue. While City Hall is finally stepping in and promising to do more to regulate Airbnb, the debate over how much Marseille should embrace tourism continues.
While many residents – myself included – don't want their city to be taken over by tourists like Venice, Barcelona or Lisbon, the people of Marseille should realise that the industry in some form is crucial to its upward trajectory. Activists might bemoan the presence of wheely suitcases but few want the city to slip back into the malaise of yesteryear.
Mary Fitzgerald is a Libya specialist and Monocle's North Africa correspondent. She is based in Marseille.
---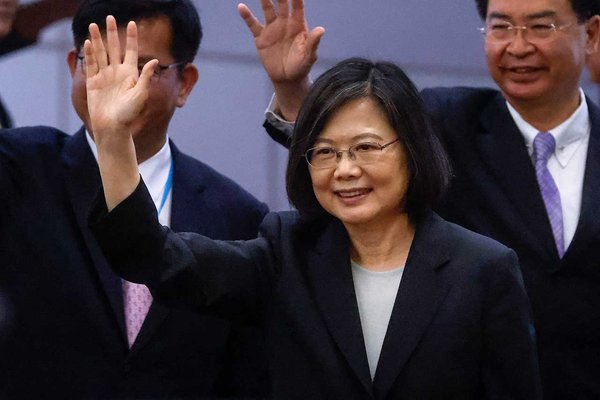 Geopolitics /

Taiwan & US
Risky trip
Taiwan's president, Tsai Ing-wen (pictured), will meet the speaker of the US House of Representatives, Kevin McCarthy, in Los Angeles today in a move that China has called a "provocation". Tsai's 10-day trip includes visits to Belize and Guatemala that are bookended by stopovers in the US. At a press conference yesterday, Zhu Fenglian of China's Taiwan Affairs Office made it clear that Beijing "firmly opposes" the trip and will "take measures to resolutely fight back". Taiwan's first female leader, who took office in 2016, is no stranger to sabre-rattling from Beijing. While the US continues to pursue an unspoken policy of strategic ambiguity towards Taiwan, Tsai knows that close ties with the US are still her nation's best defence against an aggressive advance from China.
---
Neste MONOCLE
Positive energy
In a fast-changing world, Neste can adapt to the evolving needs of people and societies. This agility has seen the Finnish refiner become a world-leading producer of renewable fuels.
Aviation /

Nigeria
Fasten your seatbelts
African air travel received a boost this week as Nigeria's aviation minister, Hadi Sirika (pictured), confirmed that Nigeria Air will launch by the end of May. While the short runway for take-off has raised eyebrows, the news is welcome. The gap in service has been a long one: the country's former flag carrier, Nigeria Airways, was liquidated 20 years ago.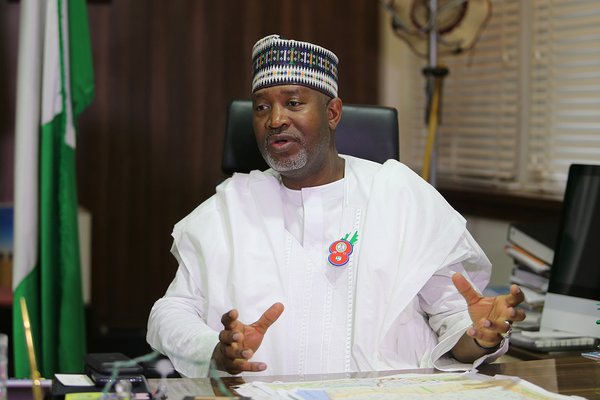 "If Nigeria Air can run competent operations and add new services to important regional business capitals, it will have a huge effect on the economy and create new jobs," says Monocle's transport correspondent, Gabriel Leigh. The airline still has several hurdles to clear. "Some other Nigerian airlines have filed a lawsuit alleging unfair competition by the new carrier, which will be 49 per cent owned by Ethiopian Airlines." Despite the complaints, a post-pandemic growth in passenger numbers to and from Nigeria suggests that there is plenty of space on the runway for a new empennage.
---
Transport /

UK
Loop dreams
Many cities are struggling to adapt to the ways in which the pandemic, rising house prices and new working patterns are reshaping the daily commute. In the UK, Transport for London has announced a new bus service that will link its outermost suburban boroughs by 2025. The Superloop service will create six routes and expand four existing ones to encircle the city. There will also be newly branded, white-topped buses and a colourful reworking of the Underground's well-known roundel.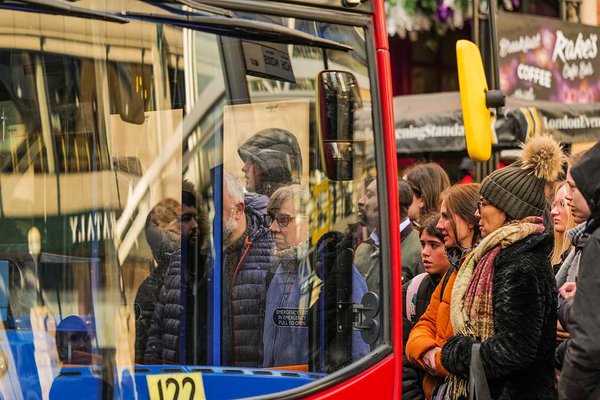 So why might all this matter to readers beyond the UK capital? Well, London's plans are part of a wave of similar schemes in cities from Berlin to Paris that go beyond adding capacity in search of smarter ways to reduce the urban crush. Making it easier to move across a city, rather than just in and out of it, is a common-sense solution.
For more on the Superloop, listen to or download 'The Briefing' on Monocle 24.
---
Housing /

Japan
Boosting supply
Kyoto will become the first city in Japan to introduce a tax on akiya (empty houses). The Ministry of Internal Affairs' scheme will come into effect in 2026 and is designed to help ease rising house prices.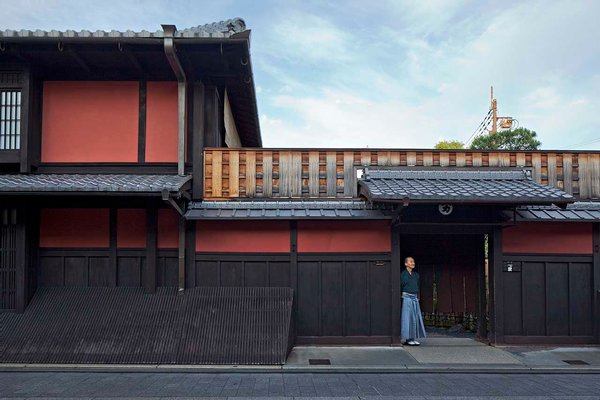 Kyoto experienced the biggest proportional drop in population of any Japanese city in 2021, when about 12,000 residents left. A boom in hotel openings has helped tourism but also taken up inner-city space, which has pushed house prices up, making it far harder for young couples to settle down and start families. Legislators hope that the akiya initiative will bring more properties to the market. Of Kyoto's 106,000 houses and 2,200 holiday homes, about 15,000 properties will fall under the new tax scheme. It won't be enough to move the needle by itself but municipal leaders facing similar problems across the country will be watching the results closely.
---
Monocle 24 /

Meet the Writers
Gary Younge
The author, academic and journalist joins Georgina Godwin to discuss his remarkable career, his teenage years as a Trotskyist and his coverage of the elections of Nelson Mandela and Barack Obama, as well as his new book, Dispatches from the Diaspora.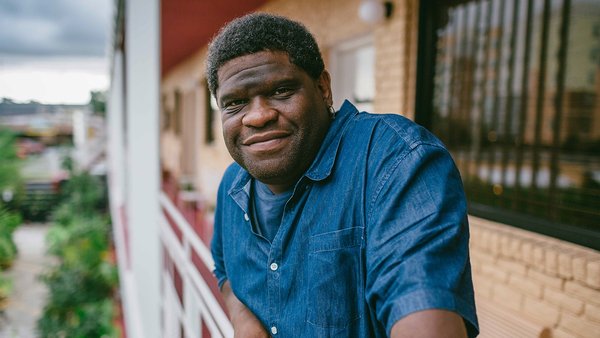 Monocle Films /

Vienna
Design tours: The best public housing?
The world is urbanising fast. But how do you accommodate people in cities in a way that offers dignity, affordability and a sense of community? Vienna may have a solution. Explore the enduring legacy of the city's Gemeindebau apartment blocks in the latest episode of our Design Tours series.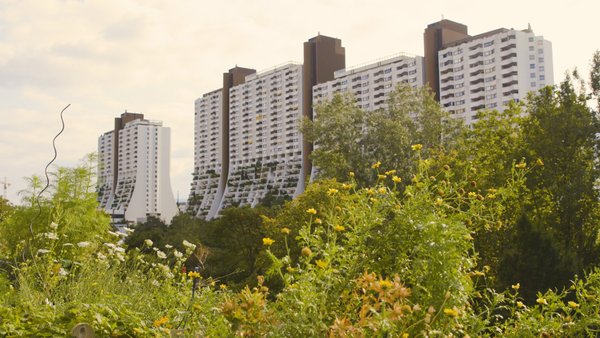 newsletter /

join us
Welcome to our world
Has this been forwarded to you by a friend? Sign up to The Monocle Minute and Monocle Weekend Editions to receive your own bulletin of weekday news and weekend treats.
Image credits: Stephanie Fuessenich, Reuters, Getty Images, Kohei Take, Jonas Mortensen
from The Monocle Minute & Weekend Edition
To stop receiving all Monocle newsletters, please click here
This email is from Monocle whose registered office is at Midori House, 1 Dorset Street, London, W1U 4EG. You have received this email because you have previously provided us with your email address and subscribed to Monocle bulletins.
© 2023 Monocle.
Text-only version of this email
London / Zürich / Toronto Los Angeles / Hong Kong / Tokyo Thursday. 30/03/23 The Monocle Minute SPONSORED BY NESTE Monocle OPINION / MARY FITZGERALD SQUEAKY WHEELS I first visited Marseille, now my home, more than 20 years ago. Back then, France's second city was mostly overlooked, unloved and struggling to shake off its rather unsavoury reputation. I have had a ringside seat for the Mediterranean port's latest metamorphosis. Today it attracts a record number of visitors who are keen to explore one of France's most exciting food scenes and soak up its unique multicultural energy. So what has changed? For one thing, tourism has given the economy a timely boost. But it is also creating tension, with many residents accusing the new arrivals of reshaping the city's economy for the worse. For some, the proliferation of Airbnb rentals epitomises everything that they dislike about Marseille's visitor boom. Property prices and rents have soared in recent years, including in low-income quarters. Activists have launched a campaign demonising valises à roulettes (wheely suitcases), which have become a symbol of the phenomenon. Posters in both French and English regularly appear in downtown neighbourhoods, urging holidaymakers not to use Airbnb. Around the city, there's graffiti declaring that tourists are not welcome (a similar strategy was adopted in Amsterdam). This week activists broke into an Airbnb property and spray-painted its interior with slogans denouncing property speculation and "phantom apartments". Others have targeted short-term rentals by changing locks or filling keyholes with glue. While City Hall is finally stepping in and promising to do more to regulate Airbnb, the debate over how much Marseille should embrace tourism continues. While many residents – myself included – don't want their city to be taken over by tourists like Venice, Barcelona or Lisbon, the people of Marseille should realise that the industry in some form is crucial to its upward trajectory. Activists might bemoan the presence of wheely suitcases but few want the city to slip back into the malaise of yesteryear. Mary Fitzgerald is a Libya specialist and Monocle's North Africa correspondent. She is based in Marseille. ---------------------------------------------------------------------------------------------------------------------------------- GEOPOLITICS / TAIWAN & US RISKY TRIP Taiwan's president, Tsai Ing-wen (pictured), will meet the speaker of the US House of Representatives, Kevin McCarthy, in Los Angeles today in a move that China has called a "provocation". Tsai's 10-day trip includes visits to Belize and Guatemala that are bookended by stopovers in the US. At a press conference yesterday, Zhu Fenglian of China's Taiwan Affairs Office made it clear that Beijing "firmly opposes" the trip and will "take measures to resolutely fight back". Taiwan's first female leader, who took office in 2016, is no stranger to sabre-rattling from Beijing. While the US continues to pursue an unspoken policy of strategic ambiguity towards Taiwan, Tsai knows that close ties with the US are still her nation's best defence against an aggressive advance from China. ---------------------------------------------------------------------------------------------------------------------------------- NESTE  MONOCLE POSITIVE ENERGY In a fast-changing world, Neste can adapt to the evolving needs of people and societies. This agility has seen the Finnish refiner become a world-leading producer of renewable fuels.  find out more AVIATION / NIGERIA FASTEN YOUR SEATBELTS African air travel received a boost this week as Nigeria's aviation minister, Hadi Sirika (pictured), confirmed that Nigeria Air will launch by the end of May. While the short runway for take-off has raised eyebrows, the news is welcome. The gap in service has been a long one: the country's former flag carrier, Nigeria Airways, was liquidated 20 years ago. "If Nigeria Air can run competent operations and add new services to important regional business capitals, it will have a huge effect on the economy and create new jobs," says Monocle's transport correspondent, Gabriel Leigh. The airline still has several hurdles to clear. "Some other Nigerian airlines have filed a lawsuit alleging unfair competition by the new carrier, which will be 49 per cent owned by Ethiopian Airlines." Despite the complaints, a post-pandemic growth in passenger numbers to and from Nigeria suggests that there is plenty of space on the runway for a new empennage. ---------------------------------------------------------------------------------------------------------------------------------- SPONSORED BY NESTE ---------------------------------------------------------------------------------------------------------------------------------- TRANSPORT / UK LOOP DREAMS Many cities are struggling to adapt to the ways in which the pandemic, rising house prices and new working patterns are reshaping the daily commute. In the UK, Transport for London has announced a new bus service that will link its outermost suburban boroughs by 2025. The Superloop service will create six routes and expand four existing ones to encircle the city. There will also be newly branded, white-topped buses and a colourful reworking of the Underground's well-known roundel. So why might all this matter to readers beyond the UK capital? Well, London's plans are part of a wave of similar schemes in cities from Berlin to Paris that go beyond adding capacity in search of smarter ways to reduce the urban crush. Making it easier to move across a city, rather than just in and out of it, is a common-sense solution. For more on the Superloop, listen to or download 'The Briefing' on Monocle 24. ---------------------------------------------------------------------------------------------------------------------------------- Listen now MONOCLE @ The Concierge Tips, tricks and global recommendations. Introducing The Concierge, a travel show that goes the extra mile. ON % AR ---------------------------------------------------------------------------------------------------------------------------------- HOUSING / JAPAN BOOSTING SUPPLY Kyoto will become the first city in Japan to introduce a tax on akiya (empty houses). The Ministry of Internal Affairs' scheme will come into effect in 2026 and is designed to help ease rising house prices. Kyoto experienced the biggest proportional drop in population of any Japanese city in 2021, when about 12,000 residents left. A boom in hotel openings has helped tourism but also taken up inner-city space, which has pushed house prices up, making it far harder for young couples to settle down and start families. Legislators hope that the akiya initiative will bring more properties to the market. Of Kyoto's 106,000 houses and 2,200 holiday homes, about 15,000 properties will fall under the new tax scheme. It won't be enough to move the needle by itself but municipal leaders facing similar problems across the country will be watching the results closely. ---------------------------------------------------------------------------------------------------------------------------------- MONOCLE 24 / MEET THE WRITERS GARY YOUNGE The author, academic and journalist joins Georgina Godwin to discuss his remarkable career, his teenage years as a Trotskyist and his coverage of the elections of Nelson Mandela and Barack Obama, as well as his new book, Dispatches from the Diaspora.  listen to the episode (30 mins) MONOCLE FILMS / VIENNA DESIGN TOURS: THE BEST PUBLIC HOUSING? The world is urbanising fast. But how do you accommodate people in cities in a way that offers dignity, affordability and a sense of community? Vienna may have a solution. Explore the enduring legacy of the city's Gemeindebau apartment blocks in the latest episode of our Design Tours series.  watch the film (6 mins) NEWSLETTER / JOIN US WELCOME TO OUR WORLD Has this been forwarded to you by a friend? Sign up to The Monocle Minute and Monocle Weekend Editions to receive your own bulletin of weekday news and weekend treats.  sign up now   Feedback? get in touch   Read this email online   Manage Newsletters   Share on Twitter   Share on LinkedIn Image credits: Stephanie Fuessenich, Reuters, Getty Images, Kohei Take, Jonas Mortensen  from The Monocle Minute & Weekend Edition To stop receiving all Monocle newsletters, please click here This email is from Monocle whose registered office is at Midori House, 1 Dorset Street, London, W1U 4EG. You have received this email because you have previously provided us with your email address and subscribed to Monocle bulletins. © 2023 Monocle. M
Show all
The Latest Emails Sent By monocle.com
More Emails, Deals & Coupons From monocle.com
Email Offers, Discounts & Promos From Our Top Stores