The Monocle Minute – Thursday 21 September 2023
monocle.com sent this email to their subscribers on September 21, 2023.
Retail

|

Andrew Tuck
Talking shop
The modest shop can be a powerful tool for making communities, anchoring neighbourhoods, offering platforms for brands seeking success, as well as delivering entertainment and some excitement too. At its best, it's why the world of retail still entices so many creative, entrepreneurial folk to hang out their shingle and start selling their wares, meeting clients face to face. But shops can also be an impediment to all the above. Those that are part of poorly run chains and that care little for what happens beyond their front door can leave high streets and shopping centres feeling soulless. And when these places shutter, towns can soon feel broken – something that numerous US and European cities are experiencing in extremis.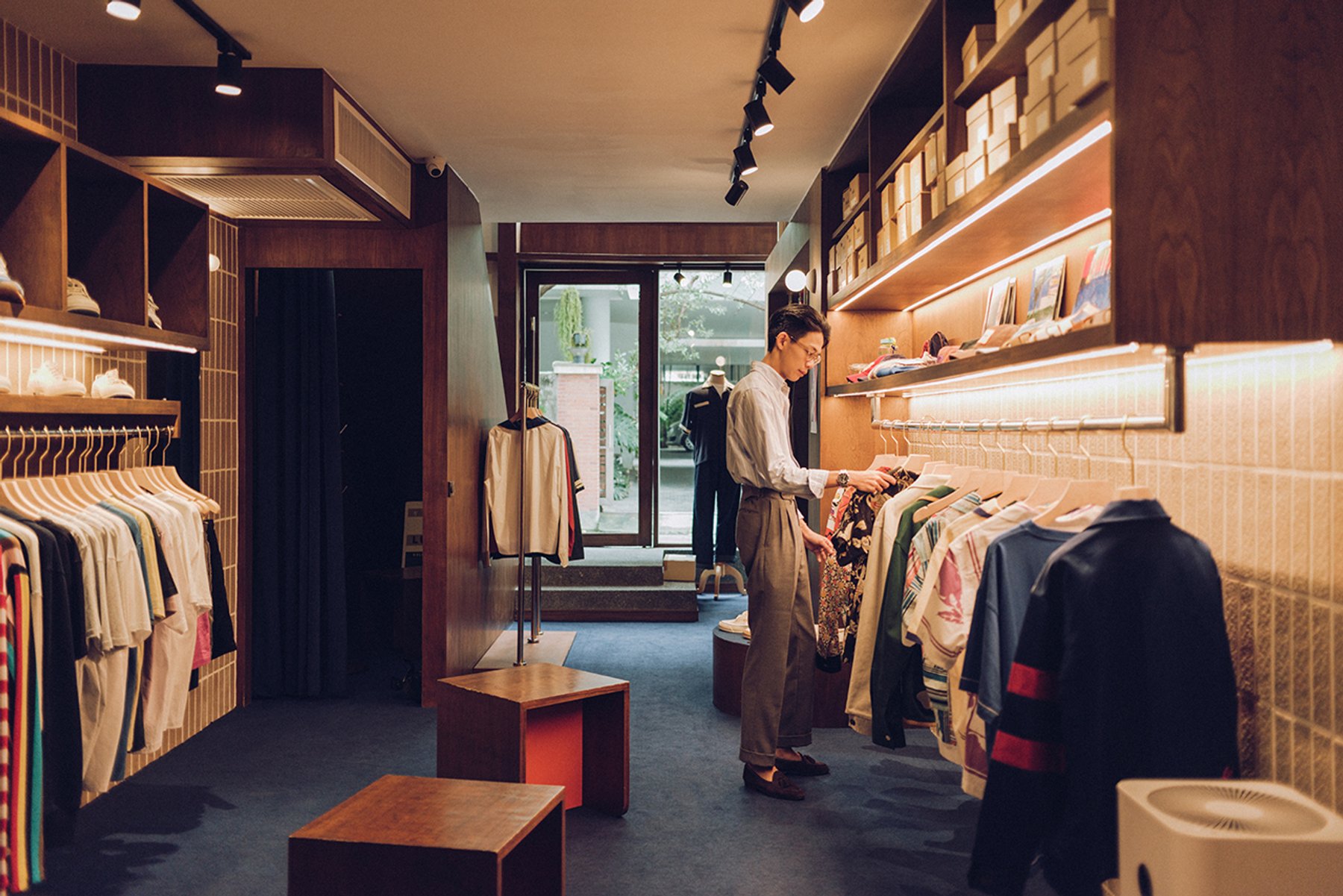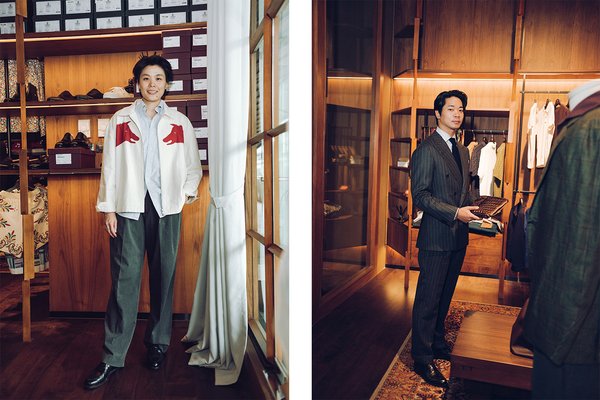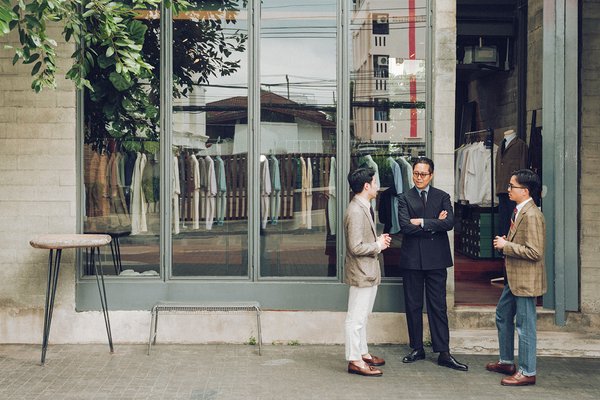 We need new benchmarks and to hear the stories of retailers who are defying the sceptics to ensure that bricks-and-mortar enterprises work. This quest is a key part of Monocle's new Retail Awards, which are released today. We tasked our editors and correspondents with locating the best retail pioneers with lessons for us all to learn from. In Bangkok we put the spotlight on The Decorum, which won our award for "top emerging fashion outpost". Though the brand began as a side hustle, it has become one of the most polished menswear shops that we have ever seen, now with a branch in Singapore and a head-to-toe fashion line that's on the cusp of launching. Its success was born of passion and customer knowledge. In the US, where retail has been badly bruised, we found a winning mall format and a department store that remains family-owned and popular. In Portugal we checked up on Apolónia, this year's "best independent supermarket" and another family enterprise that knows when to eschew the algorithm in favour of knowledge gleaned from walking the aisles and talking to customers.
Retail's significance is often underestimated. We hope that the 25 global awards in Monocle's October issue, which is on sale today, will show why that's a mistake.
Andrew Tuck is Monocle's editor in chief. For more opinion, analysis and insight, to Monocle today.
---
Diplomacy

|

USA & Ukraine
Speaking volumes
Volodymyr Zelensky has a knack for tailoring his speeches to his audience, something that he did quite literally at the UN in New York this week. "Many seats in the General Assembly hall may become empty if Russia succeeds with its treachery and aggression," he warned world leaders. Today, however, he'll have to tweak his message for a different audience in Washington.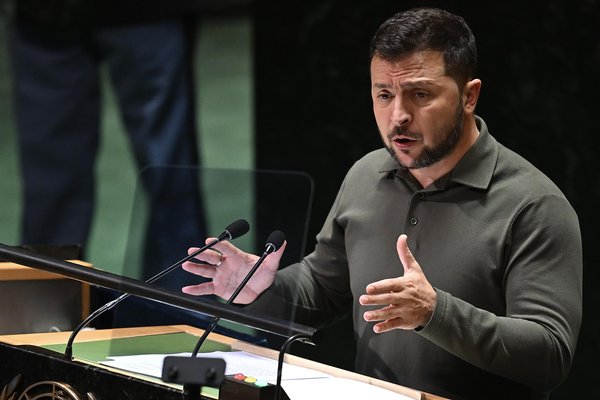 Talking points: Volodymyr Zelensky delivers his remarks at the UN General Assembly
Zelensky will hold meetings with Joe Biden and leaders of Congress, who are divided over whether to grant Ukraine $24bn (€22bn) in additional military and humanitarian aid. Some Republicans, who control the House of Representatives, are sceptical of providing more funding but the message that Zelensky needs to convey to them is less existential (as it was at the UN) and more political: US voters shouldn't forgive legislators who have failed in their duty to help defend a freedom-loving nation against an aggressor.
---
Groupe ADP MONOCLE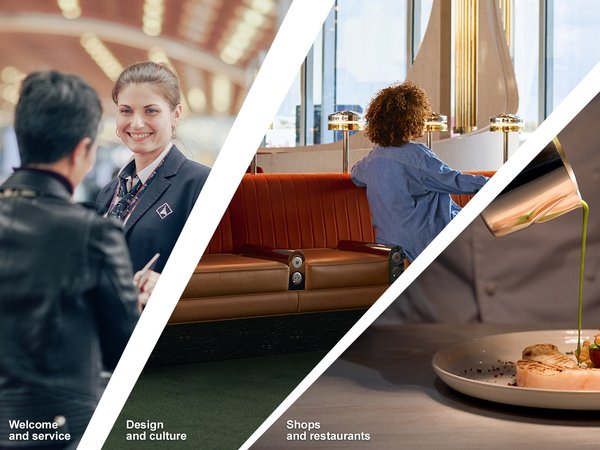 Welcome, wherever you go
Groupe ADP always aims to offer excellence in hospitality at every airport within its network. It has five airports ranked in Skytrax's top 100 airports in the world, including Paris-Charles De Gaulle and Delhi – voted "best airport in Europe" and "best airport in India and South Asia" respectively.
Fashion

|

India
Gilded age
Fashion conglomerates LVMH and Kering will soon be expanding their presence in India. This month luxury brands Cartier, Bulgari, Louis Vuitton, Dior, Gucci, IWC Schaffhausen and Rimowa reportedly signed leases to open shops in Jio World Plaza, a new luxury shopping centre in Mumbai, which will open later this year. As part of the deal, Indian businessman Mukesh Ambani's Reliance Industries Limited will receive a percentage of the monthly revenue from some brands.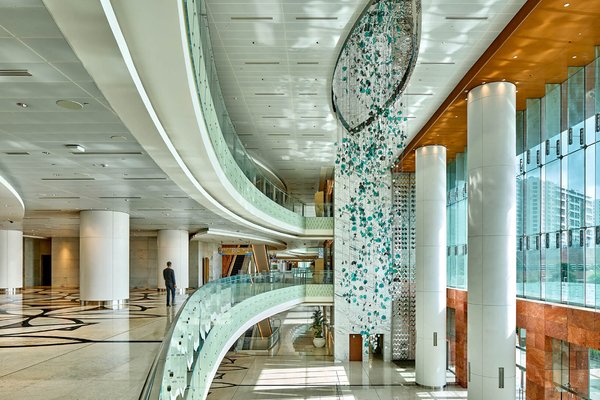 Through the looking glass: Jio World Plaza
"The opening of malls such as Jio will help to address the longstanding challenge of a lack of quality real estate for luxury brands in India," Abhay Gupta, founder and CEO of consultancy firm Luxury Connect LLP, tells The Monocle Minute. "Demand for luxury goods has surged since the height of coronavirus and it's expected to increase threefold to $200bn (€186bn) by 2030. Global brands are eyeing India as the next playground of luxury."
---
Tourism

|

Balkans
Boom and bust
Just 70km separate Dubrovnik from Tivat in Montenegro on the Adriatic coast. But the two cities, and their respective countries, report dramatically contrasting summer fortunes. Euro adoption and Schengen Area accession boosted arrivals in Croatia. But neighbouring Montenegro has seen sanctions against Russia scupper holiday hopes for some of its most loyal customers. The result offers vindication for Croatia's push to join the single currency and scrap border controls with its EU neighbours. The country's tax administration reports that compared to August 2022, income from hospitality was up 18 per cent. Some reports also predict a €1.3bn increase in tourism revenue, pushing the total to about €14.5bn. Neighbouring Montenegro can only look on in envy. Arrivals at Tivat Airport are almost 40 per cent down compared with their 2019 peak and while Russians, Belarusians and Ukrainians used to make up about 20 per cent of the country's visitors, most are now missing. Bad news for Budva's beach bars but an opportunity for those seeking a more relaxing escape.
For more agenda-setting stories from the world of business and travel, buy a copy of Monocle's October issue, featuring our new Retail Awards, which is out now.
---
Q&A

|

Canada
Seeing double
Doppelganger: A Trip into the Mirror World is the latest book by award-winning Canadian author, activist and film-maker Naomi Klein. Since her debut in 1999 with the wildly popular No Logo, Klein has regularly featured on lists of the world's most influential people. Here, she tells Monocle about her ninth book: a deep dive into the world of conspiracy theories, anti-vaxxers, wellness influencers and far-right campaigners.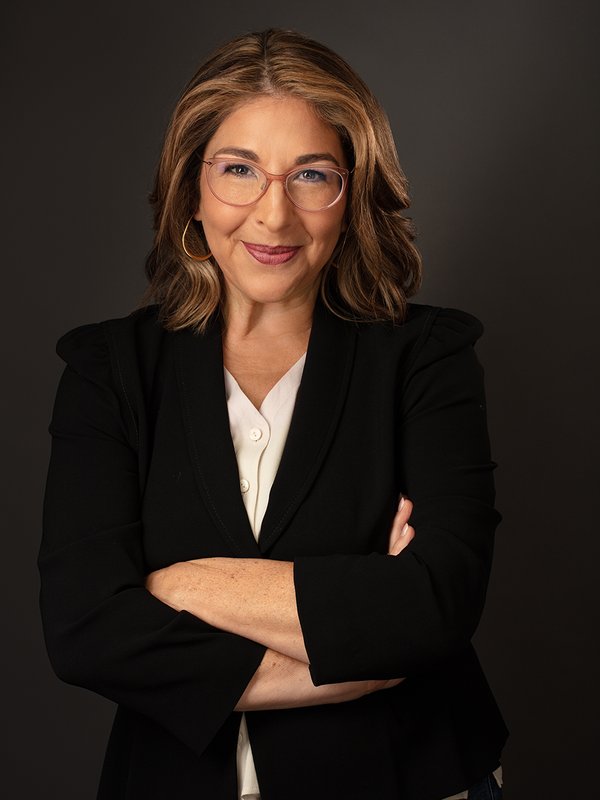 What drew you to the idea of the doppelganger?
The word is German in origin and literally means "double walker". Some people believe that we all have one and that we might one day bump into them and find ourselves looking into a living mirror. For more than 10 years people would mix me up online with [writer and conspiracy theorist] Naomi Wolf and they would get angry at me for positions I didn't have. Both of us were writing about the US government but while my books featured covert US government programmes overthrowing democratically elected democracies – all based on declassified documents and sources – she would write about George W Bush planning a coup within the US. That's when things began to get blurry and people started confusing us.
In a way, your new book is about your personal brand and how it differs from Naomi Wolf's. Isn't that ironic, given the themes of your first book, 'No Logo'?
Frankly, I thought it was pretty funny, as No Logo took aim at branding companies. The thing about doppelganger stories is that you think that you're confronting the other but you're always ultimately confronting yourself. There are many examples of literary protagonists who start to confront their doppelgangers but end up confronting themselves. If it's a violent confrontation, as in the story of Dorian Gray stabbing his own painting, they die.
What did you discover by exploring this concept?
One of the things that I liked about this book is that it's not about Naomi Wolf. Though parts of it look at how she has changed over the years and explore what that tells us about broader shifts in our society, what I liked about this concept of the doppelganger is that it's a device with a narrow aperture through which you can look at a lot of different things, such as who we can trust, who anybody is and what can be counted on.
To listen to the full interview with Naomi Klein, tune in to the latest episode of 'Meet the Writers' on Monocle Radio.
---
Monocle Films

|

Culture
The naked truth
Residents of Munich know how to dress impeccably but some also know how to get undressed outdoors, in the middle of the city. Monocle Films meets members of the German Association for Free Body Culture who bare it all.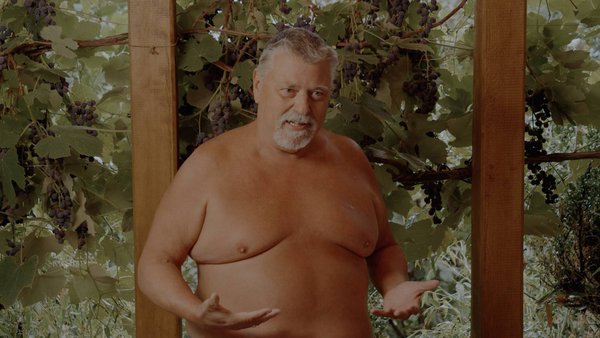 ---
Newsletter

|

join us
Welcome to our world
Has this been forwarded to you by a friend? Sign up to The Monocle Minute and Monocle Weekend Editions to receive your own bulletin of weekday news and weekend treats.
Image credits:

Natthawut Taeja, Getty Images, JIO World Center
from The Monocle Minute & Weekend Edition.
This email is from Monocle whose registered office is at Midori House, 1 Dorset Street, London, W1U 4EG. You have received this email because you have previously provided us with your email address and subscribed to Monocle bulletins.
Text-only version of this email
Monocle London | Zürich | Milan | Tokyo | Bangkok | Singapore | Los Angeles Thursday 21/09/23 The Monocle Minute Sponsored by GROUPE ADP THE OPINION RETAIL | ANDREW TUCK TALKING SHOP The modest shop can be a powerful tool for making communities, anchoring neighbourhoods, offering platforms for brands seeking success, as well as delivering entertainment and some excitement too. At its best, it's why the world of retail still entices so many creative, entrepreneurial folk to hang out their shingle and start selling their wares, meeting clients face to face. But shops can also be an impediment to all the above. Those that are part of poorly run chains and that care little for what happens beyond their front door can leave high streets and shopping centres feeling soulless. And when these places shutter, towns can soon feel broken – something that numerous US and European cities are experiencing in extremis. The Decorum in Bangkok Designer Tanatta 'Dia' Koshihadej (on left) and customer Toma Furuyama The Decorum co-founder Sirapol Ridhiprasart (centre) We need new benchmarks and to hear the stories of retailers who are defying the sceptics to ensure that bricks-and-mortar enterprises work. This quest is a key part of Monocle's new Retail Awards, which are released today. We tasked our editors and correspondents with locating the best retail pioneers with lessons for us all to learn from. In Bangkok we put the spotlight on The Decorum, which won our award for "top emerging fashion outpost". Though the brand began as a side hustle, it has become one of the most polished menswear shops that we have ever seen, now with a branch in Singapore and a head-to-toe fashion line that's on the cusp of launching. Its success was born of passion and customer knowledge. In the US, where retail has been badly bruised, we found a winning mall format and a department store that remains family-owned and popular. In Portugal we checked up on Apolónia, this year's "best independent supermarket" and another family enterprise that knows when to eschew the algorithm in favour of knowledge gleaned from walking the aisles and talking to customers. Retail's significance is often underestimated. We hope that the 25 global awards in Monocle's October issue, which is on sale today, will show why that's a mistake. Andrew Tuck is Monocle's editor in chief. For more opinion, analysis and insight, to Monocle today. Share this story. ---------------------------------------------------------------------------------------------------------------------------------- BRIEFINGS DIPLOMACY | USA & UKRAINE SPEAKING VOLUMES Volodymyr Zelensky has a knack for tailoring his speeches to his audience, something that he did quite literally at the UN in New York this week. "Many seats in the General Assembly hall may become empty if Russia succeeds with its treachery and aggression," he warned world leaders. Today, however, he'll have to tweak his message for a different audience in Washington. Talking points: Volodymyr Zelensky delivers his remarks at the UN General Assembly   Zelensky will hold meetings with Joe Biden and leaders of Congress, who are divided over whether to grant Ukraine $24bn (€22bn) in additional military and humanitarian aid. Some Republicans, who control the House of Representatives, are sceptical of providing more funding but the message that Zelensky needs to convey to them is less existential (as it was at the UN) and more political: US voters shouldn't forgive legislators who have failed in their duty to help defend a freedom-loving nation against an aggressor. Share this story. ---------------------------------------------------------------------------------------------------------------------------------- GROUPE ADP  MONOCLE WELCOME, WHEREVER YOU GO Groupe ADP always aims to offer excellence in hospitality at every airport within its network. It has five airports ranked in Skytrax's top 100 airports in the world, including Paris-Charles De Gaulle and Delhi – voted "best airport in Europe" and "best airport in India and South Asia" respectively. Discover more FASHION | INDIA GILDED AGE Fashion conglomerates LVMH and Kering will soon be expanding their presence in India. This month luxury brands Cartier, Bulgari, Louis Vuitton, Dior, Gucci, IWC Schaffhausen and Rimowa reportedly signed leases to open shops in Jio World Plaza, a new luxury shopping centre in Mumbai, which will open later this year. As part of the deal, Indian businessman Mukesh Ambani's Reliance Industries Limited will receive a percentage of the monthly revenue from some brands. Through the looking glass: Jio World Plaza  "The opening of malls such as Jio will help to address the longstanding challenge of a lack of quality real estate for luxury brands in India," Abhay Gupta, founder and CEO of consultancy firm Luxury Connect LLP, tells The Monocle Minute. "Demand for luxury goods has surged since the height of coronavirus and it's expected to increase threefold to $200bn (€186bn) by 2030. Global brands are eyeing India as the next playground of luxury." Share this story. ---------------------------------------------------------------------------------------------------------------------------------- ---------------------------------------------------------------------------------------------------------------------------------- TOURISM | BALKANS BOOM AND BUST Just 70km separate Dubrovnik from Tivat in Montenegro on the Adriatic coast. But the two cities, and their respective countries, report dramatically contrasting summer fortunes. Euro adoption and Schengen Area accession boosted arrivals in Croatia. But neighbouring Montenegro has seen sanctions against Russia scupper holiday hopes for some of its most loyal customers. The result offers vindication for Croatia's push to join the single currency and scrap border controls with its EU neighbours. The country's tax administration reports that compared to August 2022, income from hospitality was up 18 per cent. Some reports also predict a €1.3bn increase in tourism revenue, pushing the total to about €14.5bn. Neighbouring Montenegro can only look on in envy. Arrivals at Tivat Airport are almost 40 per cent down compared with their 2019 peak and while Russians, Belarusians and Ukrainians used to make up about 20 per cent of the country's visitors, most are now missing. Bad news for Budva's beach bars but an opportunity for those seeking a more relaxing escape. For more agenda-setting stories from the world of business and travel, buy a copy of Monocle's October issue, featuring our new Retail Awards, which is out now. Share this story. ---------------------------------------------------------------------------------------------------------------------------------- ---------------------------------------------------------------------------------------------------------------------------------- ---------------------------------------------------------------------------------------------------------------------------------- BEYOND THE HEADLINES Q&A | CANADA SEEING DOUBLE Doppelganger: A Trip into the Mirror World is the latest book by award-winning Canadian author, activist and film-maker Naomi Klein. Since her debut in 1999 with the wildly popular No Logo, Klein has regularly featured on lists of the world's most influential people. Here, she tells Monocle about her ninth book: a deep dive into the world of conspiracy theories, anti-vaxxers, wellness influencers and far-right campaigners. What drew you to the idea of the doppelganger? The word is German in origin and literally means "double walker". Some people believe that we all have one and that we might one day bump into them and find ourselves looking into a living mirror. For more than 10 years people would mix me up online with [writer and conspiracy theorist] Naomi Wolf and they would get angry at me for positions I didn't have. Both of us were writing about the US government but while my books featured covert US government programmes overthrowing democratically elected democracies – all based on declassified documents and sources – she would write about George W Bush planning a coup within the US. That's when things began to get blurry and people started confusing us. In a way, your new book is about your personal brand and how it differs from Naomi Wolf's. Isn't that ironic, given the themes of your first book, 'No Logo'? Frankly, I thought it was pretty funny, as No Logo took aim at branding companies. The thing about doppelganger stories is that you think that you're confronting the other but you're always ultimately confronting yourself. There are many examples of literary protagonists who start to confront their doppelgangers but end up confronting themselves. If it's a violent confrontation, as in the story of Dorian Gray stabbing his own painting, they die. What did you discover by exploring this concept? One of the things that I liked about this book is that it's not about Naomi Wolf. Though parts of it look at how she has changed over the years and explore what that tells us about broader shifts in our society, what I liked about this concept of the doppelganger is that it's a device with a narrow aperture through which you can look at a lot of different things, such as who we can trust, who anybody is and what can be counted on. To listen to the full interview with Naomi Klein, tune in to the latest episode of 'Meet the Writers' on Monocle Radio. Share this story. ---------------------------------------------------------------------------------------------------------------------------------- MONOCLE FILMS | CULTURE THE NAKED TRUTH Residents of Munich know how to dress impeccably but some also know how to get undressed outdoors, in the middle of the city. Monocle Films meets members of the German Association for Free Body Culture who bare it all. Watch the film. Share this story. ---------------------------------------------------------------------------------------------------------------------------------- NEWSLETTER | JOIN US WELCOME TO OUR WORLD Has this been forwarded to you by a friend? Sign up to The Monocle Minute and Monocle Weekend Editions to receive your own bulletin of weekday news and weekend treats. Sign up now Read this email online Send us your feedback Share on linkedin Share on twitter Image credits: Natthawut Taeja, Getty Images, JIO World Center  from The Monocle Minute & Weekend Edition. This email is from Monocle whose registered office is at Midori House, 1 Dorset Street, London, W1U 4EG. You have received this email because you have previously provided us with your email address and subscribed to Monocle bulletins. © 2023 Monocle
Show all
The Latest Emails Sent By monocle.com
More Emails, Deals & Coupons From monocle.com
Email Offers, Discounts & Promos From Our Top Stores