The Monocle Minute – Thursday 14 September 2023
monocle.com sent this email to their subscribers on September 14, 2023.
Infrastructure

|

MARY FITZGERALD
More trouble ahead
Derna, the Libyan city ravaged by floods in what the UN has described as a "calamity of epic proportions", is nestled in a storied part of the Mediterranean. And though it has undergone significant change in the past few centuries, nothing in living memory compares to the current devastation. As Storm Daniel raged across the sea last weekend, it slammed into Derna, bringing torrential rain and causing two dams in the port city to burst. Entire neighbourhoods were swept away by the deluge. With phone and internet services down, the terrible scale of the disaster only became apparent days after it occurred. While more than 2,000 have been confirmed dead, some reports indicate that the figure is significantly higher.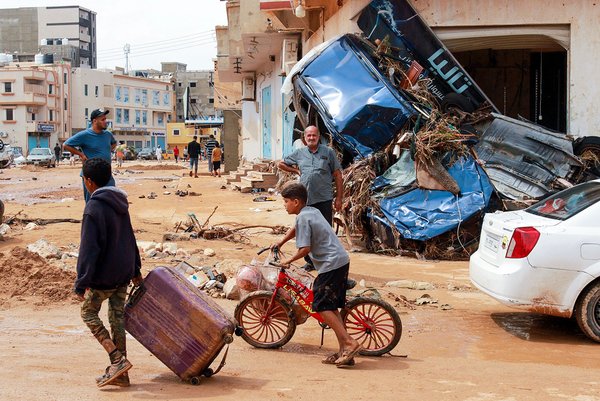 I first visited Derna in 2011 during the revolt that toppled Muammar Gaddafi. It is home to about 90,000 inhabitants (or Dernawis, as they are known in Libya) and renowned for its cultural life. Post-Gaddafi, however, the city has struggled with extremists – at one point Islamic State militants embedded themselves there – and neglect by regional and national authorities. The poor state of the dams only exemplifies the failures of the country's frail governance. Libya's political elite appears to care for little apart from its own petty power struggles.
That reality makes this week's catastrophe even more painful. Unlike Morocco's earthquake, what happened to Derna was partly to do with human negligence. Moreover, relief efforts will be complicated as a result of Libya's internal strife; there are two competing governments with parallel executives. The country is considered ill-prepared to handle the effects of climate change and is likely to experience more extreme weather in the coming decades. When the shock of this week inevitably results in calls for accountability, Libyans should clamour for their leaders to take the country's future more seriously.
Mary Fitzgerald is a Libya analyst and Monocle's North Africa correspondent. For more opinion, analysis and insight, to Monocle today.
---
Diplomacy

|

Serbia & Kosovo
Into the fray
Spare a thought for Josep Borrell, the EU's high representative for foreign affairs and security policy, who faces today's most taxing fixture: refereeing talks in Brussels between the leaders of Serbia and Kosovo. Serbia's president, Aleksandar Vucic, and Kosovo's prime minister, Albin Kurti, have not met in person since May, a tense period in which there have been plenty of mutual recriminations and rebukes from international partners.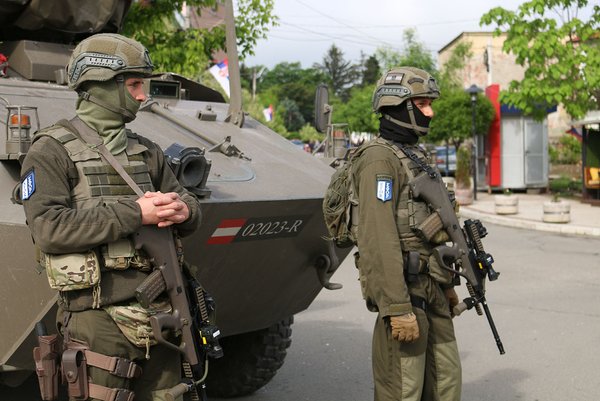 Kosovan soldiers in Zvecan
Kosovo has taken most of the diplomatic heat. Both Washington and Brussels have criticised Kurti for stoking tensions by sending security forces into majority-Serb towns in northern Kosovo in support of ethnic-Albanian mayors, where they clashed with protesters. Helping to restore better relations between the two states would represent a major win for Borrell – and the region as a whole.
---
Groupe ADP MONOCLE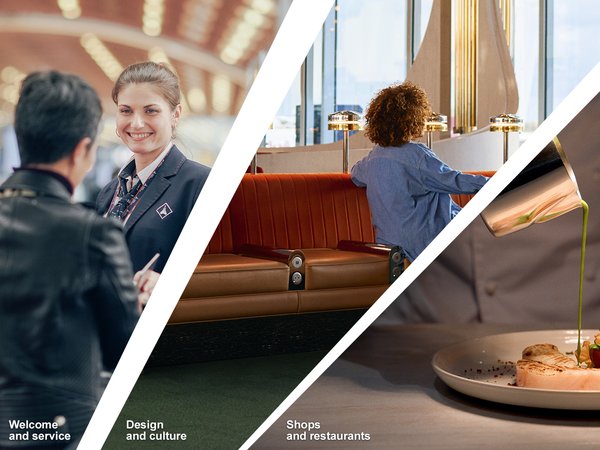 Welcome, wherever you go
Groupe ADP always aims to offer excellence in hospitality at every airport within its network. It has five airports ranked in Skytrax's top 100 airports in the world, including Paris-Charles De Gaulle and Delhi – voted "best airport in Europe" and "best airport in India and South Asia" respectively.
Fashion

|

London
C'est chic
Gabrielle Chanel. Fashion Manifesto opens this weekend at London's Victoria and Albert Museum (V&A), showcasing the evolution of the designer's 60-year career. The retrospective catalogues some of the French couturier's first pieces with which she garnered attention, as well as more innovative work from later in her career. In the early 20th century, Chanel transformed jersey into a couture fabric, employed traditional tailoring techniques in womenswear and freed the colour black from its association with mourning.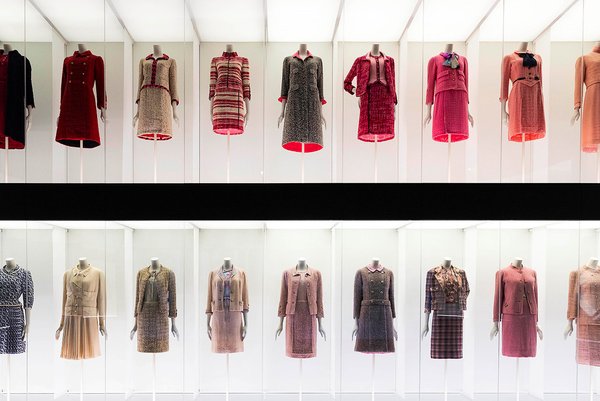 Dresses to impress
The exhibition's dimly lit rooms highlight the timeless nature of her designs, featuring relaxed 1930s evening wear, two-tone shoes from 1957 and strands of pearls. The show also provides clues about the woman behind the brand, from the entrepreneurial spirit it took to start her own business to her conviction to succeed. She relaunched her label at the age of 71, after hearing Christian Dior say that women couldn't be great couturiers. "The retrospective is about someone who knows clothes and what it's like to move in them," Oriole Cullen, the V&A's head of modern textiles and fashion, tells The Monocle Minute. "She was so daring and ahead of her time."
---
Aviation

|

Vietnam & USA
Flying off the shelves
Vietnam Airlines has ordered 50 Boeing 737 Max narrow-body planes this week following Joe Biden's visit to the Southeast Asian country. US and Vietnamese officials said that the commitment will create jobs in both countries and strengthen the bilateral economic partnership. The deal is expected to be worth more than $7bn (€6.5bn) and, for Boeing, represents a significant step up in the nation's aviation market: Vietnam Airlines' current fleet consists largely of Airbus planes. "The 737 Max will mostly be serving local routes," says Gabriel Leigh, Monocle's transport correspondent. "But these planes can fly a long way, so it's likely that the airline will be using them to travel around Southeast Asia and perhaps opening up some new routes. With other companies seeking to grow their network of flights around Asia, this is a big moment for Boeing."
---
Q&A

|

London
Snack to it
While on a roadtrip in 2017, husband-and-wife duo Sameer and Neena Vaswani were inspired to establish Prodigy, a vegan-chocolate brand that is committed to health-consciousness and environmental responsibility. Here, Sameer tells us more about the business and what makes the product stand out from other snacks on the market.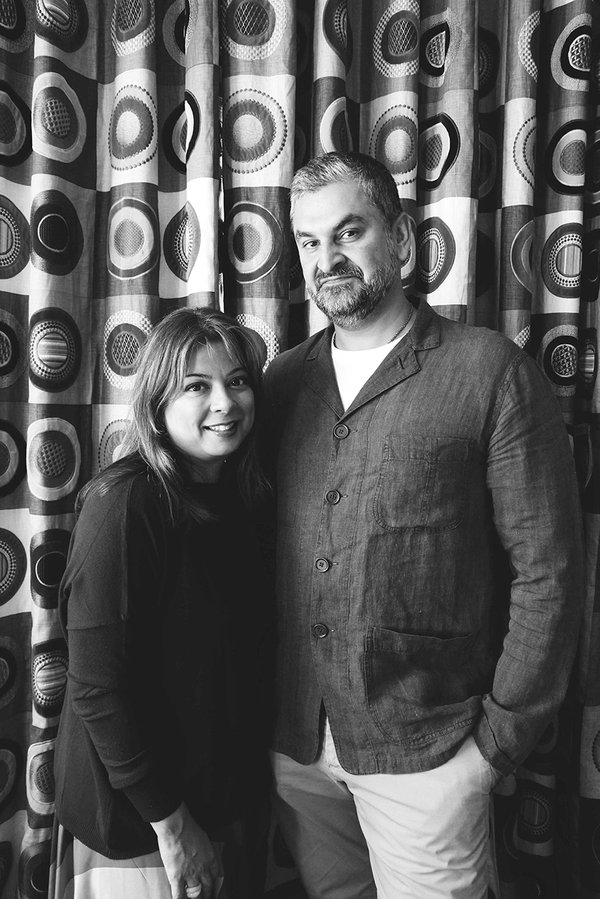 What was the initial inspiration for the business?
Both of us had a fairly long career in the food industry. In 2017 we found ourselves in Europe, stopping off at petrol stations, little shops and minimarts to buy snacks for our children. But we couldn't see anything that we were happy to let them put into their bodies. The food that we found had too much sugar, too many processed ingredients or too much plastic packaging. It dawned on us that we could start a new chocolate brand, fit for what consumers are looking for today: something that's less harmful to our bodies and does good for the environment.
How do you stand out in the crowded snack market?
Sustainability is a large part of the business's DNA. We are the UK's first plastic-negative chocolate brand, which means that for every product sold, we fund the removal of 10 ocean-bound plastic wrappers from the environment. We are also B Corp certified, which keeps us accountable for continuing to care for the planet. Everything we do is about balancing profit and purpose with care for the communities involved in the supply chain and the ethical sourcing of ingredients.
What does the future hold for the business?
We want to grow and try to inspire change in the food industry. Our success will be measured by other brands doing similar things to us: stamping out refined sugar, trying to solve the single-use plastic problem and moving away from highly processed, cheap ingredients.
For our full interview with Sameer and Neena Vaswani, listen to 'The Entrepreneurs' on Monocle Radio.
---
Monocle Films

|

Design
Made in Bavaria
Bavaria's rich manufacturing heritage shows that there is more to the region than the Alps, sausages and beer. Monocle Films takes a tour behind the scenes of renowned art materials manufacturers Faber-Castell, Gmund Papier mill and Theresienthal glassmakers to explore how traditional ways of making have endured thanks to a legacy of familial entrepreneurship.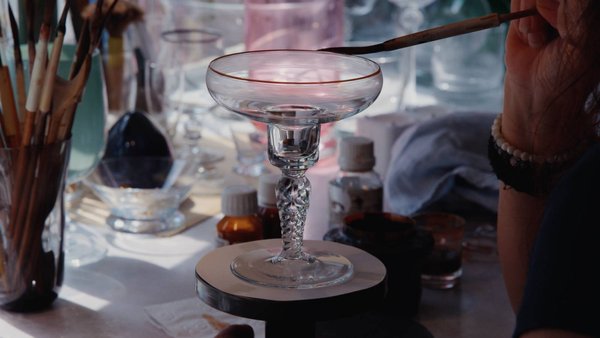 ---
Newsletter

|

join us
Welcome to our world
Has this been forwarded to you by a friend? Sign up to The Monocle Minute and Monocle Weekend Editions to receive your own bulletin of weekday news and weekend treats.
Image credits:

Getty Images, Victoria and Albert Museum, London
from The Monocle Minute & Weekend Edition.
This email is from Monocle whose registered office is at Midori House, 1 Dorset Street, London, W1U 4EG. You have received this email because you have previously provided us with your email address and subscribed to Monocle bulletins.
Text-only version of this email
Monocle London | Zürich | Milan | Tokyo | Bangkok | Singapore | Los Angeles Thursday 14/09/23 The Monocle Minute Sponsored by GROUPE ADP THE OPINION INFRASTRUCTURE | MARY FITZGERALD MORE TROUBLE AHEAD Derna, the Libyan city ravaged by floods in what the UN has described as a "calamity of epic proportions", is nestled in a storied part of the Mediterranean. And though it has undergone significant change in the past few centuries, nothing in living memory compares to the current devastation. As Storm Daniel raged across the sea last weekend, it slammed into Derna, bringing torrential rain and causing two dams in the port city to burst. Entire neighbourhoods were swept away by the deluge. With phone and internet services down, the terrible scale of the disaster only became apparent days after it occurred. While more than 2,000 have been confirmed dead, some reports indicate that the figure is significantly higher. I first visited Derna in 2011 during the revolt that toppled Muammar Gaddafi. It is home to about 90,000 inhabitants (or Dernawis, as they are known in Libya) and renowned for its cultural life. Post-Gaddafi, however, the city has struggled with extremists – at one point Islamic State militants embedded themselves there – and neglect by regional and national authorities. The poor state of the dams only exemplifies the failures of the country's frail governance. Libya's political elite appears to care for little apart from its own petty power struggles. That reality makes this week's catastrophe even more painful. Unlike Morocco's earthquake, what happened to Derna was partly to do with human negligence. Moreover, relief efforts will be complicated as a result of Libya's internal strife; there are two competing governments with parallel executives. The country is considered ill-prepared to handle the effects of climate change and is likely to experience more extreme weather in the coming decades. When the shock of this week inevitably results in calls for accountability, Libyans should clamour for their leaders to take the country's future more seriously. Mary Fitzgerald is a Libya analyst and Monocle's North Africa correspondent. For more opinion, analysis and insight, to Monocle today. Share this story. ---------------------------------------------------------------------------------------------------------------------------------- BRIEFINGS DIPLOMACY | SERBIA & KOSOVO INTO THE FRAY Spare a thought for Josep Borrell, the EU's high representative for foreign affairs and security policy, who faces today's most taxing fixture: refereeing talks in Brussels between the leaders of Serbia and Kosovo. Serbia's president, Aleksandar Vucic, and Kosovo's prime minister, Albin Kurti, have not met in person since May, a tense period in which there have been plenty of mutual recriminations and rebukes from international partners. Kosovan soldiers in Zvecan  Kosovo has taken most of the diplomatic heat. Both Washington and Brussels have criticised Kurti for stoking tensions by sending security forces into majority-Serb towns in northern Kosovo in support of ethnic-Albanian mayors, where they clashed with protesters. Helping to restore better relations between the two states would represent a major win for Borrell – and the region as a whole. Share this story. ---------------------------------------------------------------------------------------------------------------------------------- GROUPE ADP  MONOCLE WELCOME, WHEREVER YOU GO Groupe ADP always aims to offer excellence in hospitality at every airport within its network. It has five airports ranked in Skytrax's top 100 airports in the world, including Paris-Charles De Gaulle and Delhi – voted "best airport in Europe" and "best airport in India and South Asia" respectively. Discover more FASHION | LONDON C'EST CHIC Gabrielle Chanel. Fashion Manifesto opens this weekend at London's Victoria and Albert Museum (V&A), showcasing the evolution of the designer's 60-year career. The retrospective catalogues some of the French couturier's first pieces with which she garnered attention, as well as more innovative work from later in her career. In the early 20th century, Chanel transformed jersey into a couture fabric, employed traditional tailoring techniques in womenswear and freed the colour black from its association with mourning. Dresses to impress  The exhibition's dimly lit rooms highlight the timeless nature of her designs, featuring relaxed 1930s evening wear, two-tone shoes from 1957 and strands of pearls. The show also provides clues about the woman behind the brand, from the entrepreneurial spirit it took to start her own business to her conviction to succeed. She relaunched her label at the age of 71, after hearing Christian Dior say that women couldn't be great couturiers. "The retrospective is about someone who knows clothes and what it's like to move in them," Oriole Cullen, the V&A's head of modern textiles and fashion, tells The Monocle Minute. "She was so daring and ahead of her time." Share this story. ---------------------------------------------------------------------------------------------------------------------------------- SPONSORED BY GROUPE ADP ---------------------------------------------------------------------------------------------------------------------------------- AVIATION | VIETNAM & USA FLYING OFF THE SHELVES Vietnam Airlines has ordered 50 Boeing 737 Max narrow-body planes this week following Joe Biden's visit to the Southeast Asian country. US and Vietnamese officials said that the commitment will create jobs in both countries and strengthen the bilateral economic partnership. The deal is expected to be worth more than $7bn (€6.5bn) and, for Boeing, represents a significant step up in the nation's aviation market: Vietnam Airlines' current fleet consists largely of Airbus planes. "The 737 Max will mostly be serving local routes," says Gabriel Leigh, Monocle's transport correspondent. "But these planes can fly a long way, so it's likely that the airline will be using them to travel around Southeast Asia and perhaps opening up some new routes. With other companies seeking to grow their network of flights around Asia, this is a big moment for Boeing." Share this story. ---------------------------------------------------------------------------------------------------------------------------------- ---------------------------------------------------------------------------------------------------------------------------------- ---------------------------------------------------------------------------------------------------------------------------------- BEYOND THE HEADLINES Q&A | LONDON SNACK TO IT While on a roadtrip in 2017, husband-and-wife duo Sameer and Neena Vaswani were inspired to establish Prodigy, a vegan-chocolate brand that is committed to health-consciousness and environmental responsibility. Here, Sameer tells us more about the business and what makes the product stand out from other snacks on the market. What was the initial inspiration for the business? Both of us had a fairly long career in the food industry. In 2017 we found ourselves in Europe, stopping off at petrol stations, little shops and minimarts to buy snacks for our children. But we couldn't see anything that we were happy to let them put into their bodies. The food that we found had too much sugar, too many processed ingredients or too much plastic packaging. It dawned on us that we could start a new chocolate brand, fit for what consumers are looking for today: something that's less harmful to our bodies and does good for the environment. How do you stand out in the crowded snack market? Sustainability is a large part of the business's DNA. We are the UK's first plastic-negative chocolate brand, which means that for every product sold, we fund the removal of 10 ocean-bound plastic wrappers from the environment. We are also B Corp certified, which keeps us accountable for continuing to care for the planet. Everything we do is about balancing profit and purpose with care for the communities involved in the supply chain and the ethical sourcing of ingredients. What does the future hold for the business? We want to grow and try to inspire change in the food industry. Our success will be measured by other brands doing similar things to us: stamping out refined sugar, trying to solve the single-use plastic problem and moving away from highly processed, cheap ingredients. For our full interview with Sameer and Neena Vaswani, listen to 'The Entrepreneurs' on Monocle Radio. ---------------------------------------------------------------------------------------------------------------------------------- MONOCLE FILMS | DESIGN MADE IN BAVARIA Bavaria's rich manufacturing heritage shows that there is more to the region than the Alps, sausages and beer. Monocle Films takes a tour behind the scenes of renowned art materials manufacturers Faber-Castell, Gmund Papier mill and Theresienthal glassmakers to explore how traditional ways of making have endured thanks to a legacy of familial entrepreneurship. Watch the film. ---------------------------------------------------------------------------------------------------------------------------------- NEWSLETTER | JOIN US WELCOME TO OUR WORLD Has this been forwarded to you by a friend? Sign up to The Monocle Minute and Monocle Weekend Editions to receive your own bulletin of weekday news and weekend treats. Sign up now Read this email online Send us your feedback Share on linkedin Share on twitter Image credits: Getty Images, Victoria and Albert Museum, London  from The Monocle Minute & Weekend Edition. This email is from Monocle whose registered office is at Midori House, 1 Dorset Street, London, W1U 4EG. You have received this email because you have previously provided us with your email address and subscribed to Monocle bulletins. © 2023 Monocle
Show all
The Latest Emails Sent By monocle.com
More Emails, Deals & Coupons From monocle.com
Email Offers, Discounts & Promos From Our Top Stores