The Monocle Minute – Monday 29 May 2023
monocle.com sent this email to their subscribers on May 29, 2023.
London / Zürich / Toronto /
Los Angeles / Hong Kong / Tokyo

SPONSORED BY

Breaking news
For in-depth analysis and the latest reactions to the second round of Turkey's elections, tune in to Monocle Radio.
---
Opinion /

Andrew Mueller
Maintaining resolve
When Ukraine's president, Volodymyr Zelensky (pictured), appeared on-screen to remotely address last year's Globsec conference in Bratislava, there was standing room only in the marquee pitched on the banks of the Danube. It had been little more than three months since Russia launched its absurd full-scale assault on Zelensky's country – and Slovakia's neighbour. Unsurprisingly, and quite rightly, the dominant mood of Globsec 2022 was one of outraged determination in the face of Russia's aggression.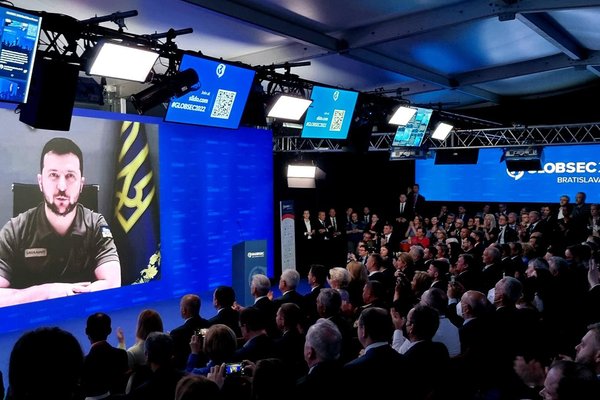 The team from Monocle Radio's The Foreign Desk is at Globsec once again this year. The three-day conference begins today and it will be interesting to see how solidly that mood has held. Ukraine's fight for survival is now in its 15th month and there seems, regrettably, little reason to anticipate that it will end soon.
Two related dangers loom to the collective resolve. One is the weariness, even irritation, that can beset witnesses to a crisis that does not concern them directly. The other is that the longer a conflict continues, the greater the confidence of assorted sophists, opportunists and cranks who wish to declare it something other than what it is.
Returning to Globsec seems as good a cue as any for a recap. Russia chose this war and is entirely responsible for it. Ukraine is an independent sovereign state that is entitled to seek alliances with whichever other states or international bodies it pleases. The decisions that Ukraine makes in this respect are as much the business of Russia as they are the business of Fiji or Bolivia. Moscow's rampage is one of those things that actually is as simple as it looks. No good can come of it getting away with this and the apathy of onlookers will only help it succeed in that respect.
Andrew Mueller is Monocle's contributing editor and host of 'The Foreign Desk', which airs on Monocle Radio on Saturdays at 12.00 London time. For more opinion, analysis and insight, to Monocle today.
---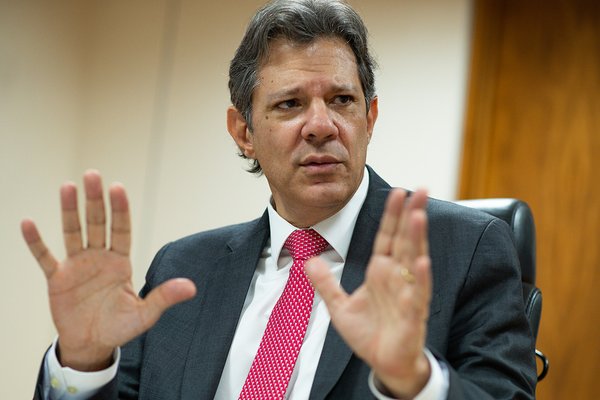 DIPLOMACY /

BRAZIL, CHINA & ARGENTINA
Loan ranger
Brazil's finance minister, Fernando Haddad (pictured), is travelling to Shanghai today to ask for financial aid from other members of the Brics group – Russia, India, China and South Africa – on behalf of Argentina. Earlier this month, Argentina's president, Alberto Fernández, made an urgent request for help as his country faces its worst economic crisis since the depression that ended in 2002. The response from Brazil's president, Luiz Inácio Lula da Silva, was swift. "I will make every sacrifice so that we can help Argentina in these difficult moments," he said. Haddad will meet with members of the New Development Bank, a multilateral institution established by the Brics group, to push for new loans and financing for Brazil's neighbour. Ahead of the 15th annual Brics summit in South Africa this August, where discussions about a common currency and Vladimir Putin's potential attendance will dominate proceedings, Brazil's move to broker aid for its neighbour marks an opportunity for Lula to demonstrate his country's renewed influence on the global stage.
---
Bergos Private Bank MONOCLE
We are Bergos AG, an independent Swiss private bank. Though we marked our second year in 2022, our origins can be traced back to 1590 and the founding of the world's second-oldest bank. Located in Zürich and Geneva, our international team of more than 120 experts serves private clients and family entrepreneurs, as well as shipping and Next Gen clients. Our focus: Human Private Banking. This philosophy embodies our bank's aspiration, strength and conviction that people and qualities such as respect, empathy and openness should guide private-banking activities. This approach shapes our initiatives and defines Bergos's outlook towards its clients, employees and stakeholders.
Defence /

Norway, Finland & Sweden
Show of strength
Today, Sweden, Norway and Nato newcomer Finland will begin the Arctic Challenge Exercise. One of Europe's largest air-force exercises, it will cover the three countries' northern regions and will last until 9 June. About 120 aircrafts and 2,700 military personnel from 14 countries – the US, Germany, France and the UK, among others – are expected to train alongside the three host nations.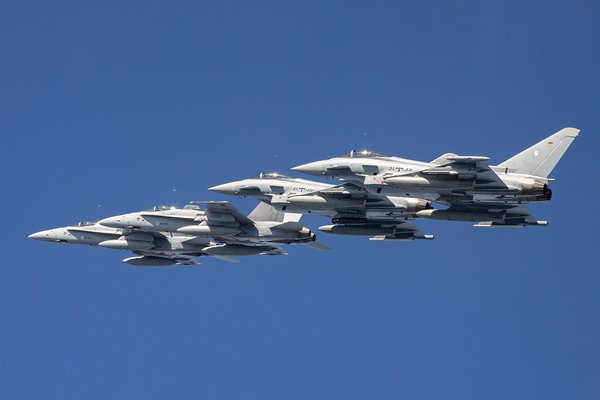 This year's drill will also be the first major exercise using F-35 jets in a European context. "The aim of the exercise is to give air forces the ability to co-ordinate with each other's resources and facilities, which is an extremely complicated task," Elizabeth Braw, resident fellow at the American Enterprise Institute, tells The Monocle Minute. "The inclusion of Sweden alongside Nato forces is also sending a message to Moscow that the rest of the member states support its swift inclusion to the bloc."
---
Culture /

USA
Listen in
Artist Theaster Gates might have recently made headlines with his plans for Liverpool's waterfront revival but his seminal work in Chicago's South Side is also quietly continuing apace. Building on the activities of his Rebuild Foundation, which works on community spaces, Gates has been acquiring vacant lots that he has transformed into public gardens, as well as abandoned houses and a former school that he plans to use for residencies for artists of colour.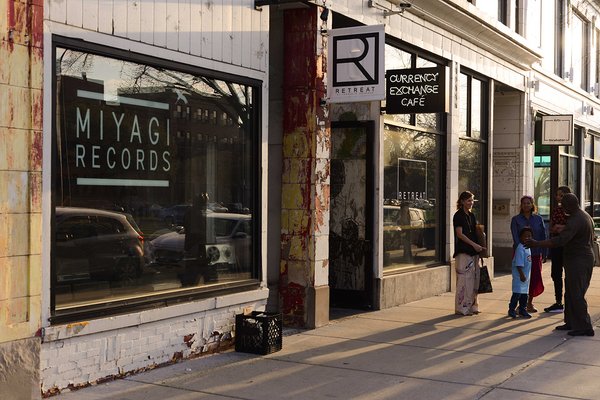 His latest project is Miyagi Records, a vinyl shop opened in collaboration with the eponymous label, stocking musical genres from blues to house. "We're at the beginning of a 50-year project," Gates tells Monocle. "You need to create a problem that's big enough for it not to be just yours to solve."
For agenda-setting stories on culture and the arts, pick up Monocle's June issue, which is on sale now. Or so you never miss an issue.
---
Hospitality /

Estonia
In good taste
In a landmark moment for Estonia's hospitality industry, Tallinn's 180° restaurant has become the first in the Baltic nation to be awarded two Michelin stars. Headed by German chef Matthias Diether and located in the Noblessner district by the capital's seafront, the restaurant received the honour in this year's Michelin Guide Estonia, released last week. Some 35 restaurants from across the country currently feature in the guide, which is remarkable considering that just 1.3 million people live there.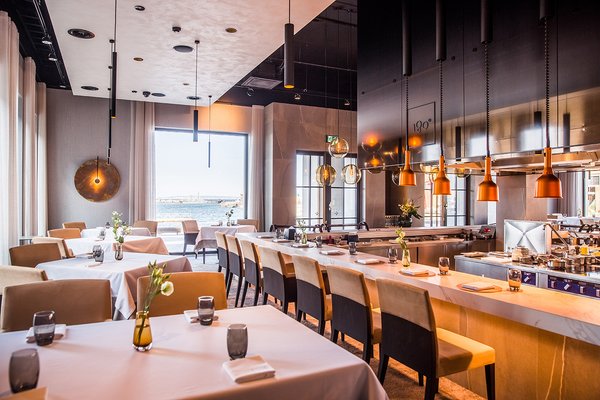 As there are no universal criteria for what makes a great restaurant, the status of Michelin stars remains divisive. However, while Estonia is working on shedding its budget-holiday associations, the attention will rightfully boost the country's reputation for quality food and warm hospitality.
For more on 180° restaurant and Monocle's interview with Matthias Diether, tune in to 'The Menu' on Monocle Radio.
---
Monocle Radio /

The Urbanist
Villa Mairea, Pori
Petri Burtsoff takes us to one of Alvar Aalto's most famous buildings: a modernist demonstration of what mass housing was lacking at the time.
Monocle Films /

Portugal
Inside Portugal's tinned-fish industry
Tinned sardines are an icon of Portugal. We visit a family-run shop and one of the country's last artisanal canneries to discover why sardines are cherished by the Portuguese, how the industry started back with Napoleon and what is driving the revival of canned fish. Discover more from the country with Portugal: The Monocle Handbook.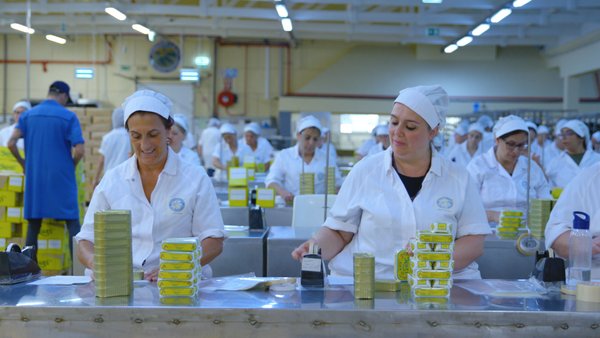 newsletter /

join us
Welcome to our world
Has this been forwarded to you by a friend? Sign up to The Monocle Minute and Monocle Weekend Editions to receive your own bulletin of weekday news and weekend treats.
Image credits: GLOBSEC, Getty Images, Bundeswehr/Christian Timmig, Felton Kizer/Rebuild Foundation, Lauri Laan, Shutterstock
from The Monocle Minute & Weekend Edition
To stop receiving all Monocle newsletters, please click here
This email is from Monocle whose registered office is at Midori House, 1 Dorset Street, London, W1U 4EG. You have received this email because you have previously provided us with your email address and subscribed to Monocle bulletins.
© 2023 Monocle.
Text-only version of this email
London / Zürich / Toronto Los Angeles / Hong Kong / Tokyo Monday. 29/05/23 The Monocle Minute SPONSORED BY BERGOS PRIVATE BANK Monocle BREAKING NEWS For in-depth analysis and the latest reactions to the second round of Turkey's elections, tune in to Monocle Radio. ---------------------------------------------------------------------------------------------------------------------------------- OPINION / ANDREW MUELLER MAINTAINING RESOLVE When Ukraine's president, Volodymyr Zelensky (pictured), appeared on-screen to remotely address last year's Globsec conference in Bratislava, there was standing room only in the marquee pitched on the banks of the Danube. It had been little more than three months since Russia launched its absurd full-scale assault on Zelensky's country – and Slovakia's neighbour. Unsurprisingly, and quite rightly, the dominant mood of Globsec 2022 was one of outraged determination in the face of Russia's aggression. The team from Monocle Radio's The Foreign Desk is at Globsec once again this year. The three-day conference begins today and it will be interesting to see how solidly that mood has held. Ukraine's fight for survival is now in its 15th month and there seems, regrettably, little reason to anticipate that it will end soon. Two related dangers loom to the collective resolve. One is the weariness, even irritation, that can beset witnesses to a crisis that does not concern them directly. The other is that the longer a conflict continues, the greater the confidence of assorted sophists, opportunists and cranks who wish to declare it something other than what it is. Returning to Globsec seems as good a cue as any for a recap. Russia chose this war and is entirely responsible for it. Ukraine is an independent sovereign state that is entitled to seek alliances with whichever other states or international bodies it pleases. The decisions that Ukraine makes in this respect are as much the business of Russia as they are the business of Fiji or Bolivia. Moscow's rampage is one of those things that actually is as simple as it looks. No good can come of it getting away with this and the apathy of onlookers will only help it succeed in that respect. Andrew Mueller is Monocle's contributing editor and host of 'The Foreign Desk', which airs on Monocle Radio on Saturdays at 12.00 London time. For more opinion, analysis and insight, to Monocle today. ---------------------------------------------------------------------------------------------------------------------------------- DIPLOMACY / BRAZIL, CHINA & ARGENTINA LOAN RANGER Brazil's finance minister, Fernando Haddad (pictured), is travelling to Shanghai today to ask for financial aid from other members of the Brics group – Russia, India, China and South Africa – on behalf of Argentina. Earlier this month, Argentina's president, Alberto Fernández, made an urgent request for help as his country faces its worst economic crisis since the depression that ended in 2002. The response from Brazil's president, Luiz Inácio Lula da Silva, was swift. "I will make every sacrifice so that we can help Argentina in these difficult moments," he said. Haddad will meet with members of the New Development Bank, a multilateral institution established by the Brics group, to push for new loans and financing for Brazil's neighbour. Ahead of the 15th annual Brics summit in South Africa this August, where discussions about a common currency and Vladimir Putin's potential attendance will dominate proceedings, Brazil's move to broker aid for its neighbour marks an opportunity for Lula to demonstrate his country's renewed influence on the global stage. ---------------------------------------------------------------------------------------------------------------------------------- BERGOS PRIVATE BANK  MONOCLE f S RO RE B S HUMAN PRIVATE BANKING R R e e We are Bergos AG, an independent Swiss private bank. Though we marked our second year in 2022, our origins can be traced back to 1590 and the founding of the world's second-oldest bank. Located in Zürich and Geneva, our international team of more than 120 experts serves private clients and family entrepreneurs, as well as shipping and Next Gen clients. Our focus: Human Private Banking. This philosophy embodies our bank's aspiration, strength and conviction that people and qualities such as respect, empathy and openness should guide private-banking activities. This approach shapes our initiatives and defines Bergos's outlook towards its clients, employees and stakeholders.  discover more DEFENCE / NORWAY, FINLAND & SWEDEN SHOW OF STRENGTH Today, Sweden, Norway and Nato newcomer Finland will begin the Arctic Challenge Exercise. One of Europe's largest air-force exercises, it will cover the three countries' northern regions and will last until 9 June. About 120 aircrafts and 2,700 military personnel from 14 countries – the US, Germany, France and the UK, among others – are expected to train alongside the three host nations. This year's drill will also be the first major exercise using F-35 jets in a European context. "The aim of the exercise is to give air forces the ability to co-ordinate with each other's resources and facilities, which is an extremely complicated task," Elizabeth Braw, resident fellow at the American Enterprise Institute, tells The Monocle Minute. "The inclusion of Sweden alongside Nato forces is also sending a message to Moscow that the rest of the member states support its swift inclusion to the bloc." ---------------------------------------------------------------------------------------------------------------------------------- We like blgb CkS And we lllll lie. b B A B ERGO S HUMAN PRIVATE BANKING ---------------------------------------------------------------------------------------------------------------------------------- CULTURE / USA LISTEN IN Artist Theaster Gates might have recently made headlines with his plans for Liverpool's waterfront revival but his seminal work in Chicago's South Side is also quietly continuing apace. Building on the activities of his Rebuild Foundation, which works on community spaces, Gates has been acquiring vacant lots that he has transformed into public gardens, as well as abandoned houses and a former school that he plans to use for residencies for artists of colour. His latest project is Miyagi Records, a vinyl shop opened in collaboration with the eponymous label, stocking musical genres from blues to house. "We're at the beginning of a 50-year project," Gates tells Monocle. "You need to create a problem that's big enough for it not to be just yours to solve." For agenda-setting stories on culture and the arts, pick up Monocle's June issue, which is on sale now. Or so you never miss an issue. ---------------------------------------------------------------------------------------------------------------------------------- S The Monocle Quality of Life Conference Munich 2023 in partnership with Allianz ---------------------------------------------------------------------------------------------------------------------------------- HOSPITALITY / ESTONIA IN GOOD TASTE In a landmark moment for Estonia's hospitality industry, Tallinn's 180° restaurant has become the first in the Baltic nation to be awarded two Michelin stars. Headed by German chef Matthias Diether and located in the Noblessner district by the capital's seafront, the restaurant received the honour in this year's Michelin Guide Estonia, released last week. Some 35 restaurants from across the country currently feature in the guide, which is remarkable considering that just 1.3 million people live there. As there are no universal criteria for what makes a great restaurant, the status of Michelin stars remains divisive. However, while Estonia is working on shedding its budget-holiday associations, the attention will rightfully boost the country's reputation for quality food and warm hospitality. For more on 180° restaurant and Monocle's interview with Matthias Diether, tune in to 'The Menu' on Monocle Radio. ---------------------------------------------------------------------------------------------------------------------------------- MONOCLE RADIO / THE URBANIST VILLA MAIREA, PORI Petri Burtsoff takes us to one of Alvar Aalto's most famous buildings: a modernist demonstration of what mass housing was lacking at the time.  listen to the episode (7 mins) MONOCLE FILMS / PORTUGAL INSIDE PORTUGAL'S TINNED-FISH INDUSTRY Tinned sardines are an icon of Portugal. We visit a family-run shop and one of the country's last artisanal canneries to discover why sardines are cherished by the Portuguese, how the industry started back with Napoleon and what is driving the revival of canned fish. Discover more from the country with Portugal: The Monocle Handbook.  watch the film (4 mins) NEWSLETTER / JOIN US WELCOME TO OUR WORLD Has this been forwarded to you by a friend? Sign up to The Monocle Minute and Monocle Weekend Editions to receive your own bulletin of weekday news and weekend treats.  sign up now   Feedback? get in touch   Read this email online   Manage Newsletters   Share on Twitter   Share on LinkedIn Image credits: GLOBSEC, Getty Images, Bundeswehr/Christian Timmig, Felton Kizer/Rebuild Foundation, Lauri Laan, Shutterstock  from The Monocle Minute & Weekend Edition To stop receiving all Monocle newsletters, please click here This email is from Monocle whose registered office is at Midori House, 1 Dorset Street, London, W1U 4EG. You have received this email because you have previously provided us with your email address and subscribed to Monocle bulletins. © 2023 Monocle. M
Show all
The Latest Emails Sent By monocle.com
More Emails, Deals & Coupons From monocle.com
Email Offers, Discounts & Promos From Our Top Stores