The Monocle Minute – Monday 26 June 2023
monocle.com sent this email to their subscribers on June 26, 2023.
London / Zürich / Toronto /
Los Angeles / Hong Kong / Tokyo

SPONSORED BY

Breaking news: For in-depth analysis, reactions to the Greek parliamentary elections and the latest developments in Russia, tune in to Monocle Radio.
---
Opinion /

Mark Galeotti
A sudden storm
Just 36 hours in, the most serious challenge to Vladimir Putin's reign ended not with a bang but with a withdrawal. Yevgeny Prigozhin and his Wagner mercenary army had pushed to within 200km of Moscow by Saturday night and then suddenly it was over: Prigozhin is reportedly off to Belarus and Wagner fighters are returning to their field camps. There is talk of payoffs (though it is equally likely that the Kremlin will just allow Prigozhin to hold on to his existing millions) but the bottom line seems to be that when he saw that there were no mass defections to his cause, he realised that there was no real chance of success. Better to be a multimillionaire in Minsk than another inmate in a labour camp (if he was lucky).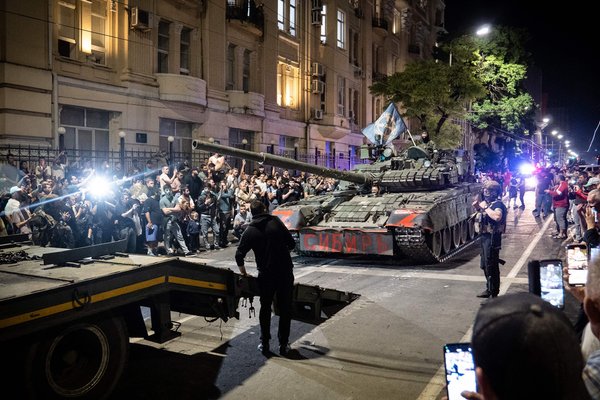 This has shaken the foundations of Putin's regime, though, not least because it depends on his capacity to maintain a dynamic disequilibrium. He gathers to himself competent kleptocrats and pits them against each other. Dividing and ruling, he has managed to control this fractious state for more than 23 years. Prigozhin was very much the president's creature and the Wagner chief's rivalry with the defence minister, Sergei Shoigu – the ostensible trigger of this mutiny – had been burning for months. Putin's failure to prevent this crisis is already leading some to wonder if the septuagenarian still has what it takes.
So much will depend on what happens in Ukraine. Wagner had been ground down from its peak of 50,000 troops to closer to 10,000 but, even so, it was one of the more competent Russian units and was being held back as a reserve in case the Ukrainians broke through the defensive line. Furthermore, the obvious reluctance of many regular troops to block Prigozhin's "march of justice" implies poor morale and dissatisfaction with Putin. Moscow's loss might be Kyiv's gain.
Mark Galeotti is the author of 'Putin's Wars: from Chechnya to Ukraine'. For more opinion, analysis and insight, to Monocle today.
---
Politics /

Toronto
Morals matter
Toronto's municipal elections are taking place today with more than 100 candidates on the ballot. Former mayor John Tory's resignation in February led to political instability after he admitted to having an inappropriate relationship with a younger female member of staff. His predecessor, Rob Ford, also engulfed the city in scandal when he was caught on video smoking crack.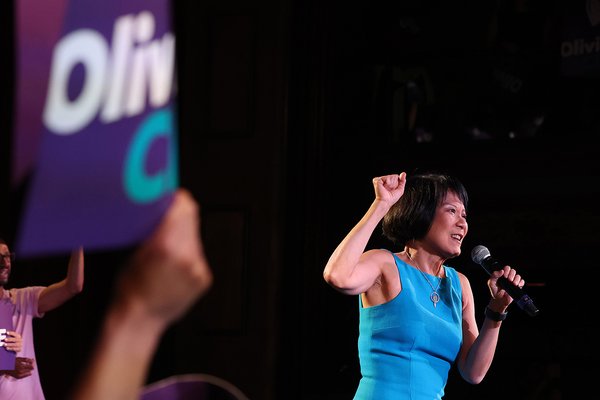 Although the race presents candidates with a chance to regain trust with voters, it has been marred with heated debates over the city's most pressing issues such as housing, finances and public safety. Olivia Chow (pictured), a former member of parliament, leads the polls by a wide margin: if she does win the race, her priorities will have to extend to bringing back a much needed integrity to the position.
For the latest news on Toronto's mayoral elections tune in to , on Monocle Radio at 07.00 London time. And, for more insight into what's at stake for the city listen in to episode 609 of The Urbanist.
---
Sponsored by Visit Copenhagen
Transport /

Honolulu
All aboard
The first segment of Hawaii's long-awaited rail network is scheduled to open this week in Honolulu. Nine new stations will connect the rapidly growing suburb of East Kapolei to Aloha Stadium. When the line is completed in 2031, it will be the first driverless train network in the US and link Honolulu's city centre to its airport.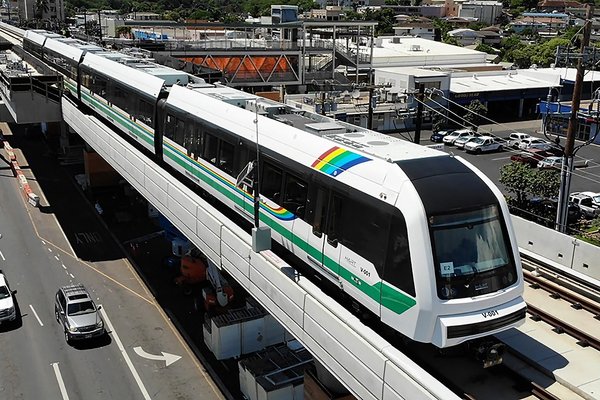 With its trains running on rails that are elevated above road level, the project aims to ease travel congestion on gridlocked streets and enhance the capital's public-transport system, which currently only offers buses and ferries for commuters. After 11 years of construction – not to mention allegations of mismanagement and an inflated budget – the project is long overdue. Let's hope it was worth the wait: promisingly, it features dedicated space inside every train to stash your surfboard.
For more stories on urban regeneration in cities worldwide, pick up a copy of Monocle's Quality of Life special issue today.
---
SOCIETY /

IRELAND
Moving forward
Ireland has announced that it will provide grants of up to €84,000 to people who are willing to relocate to one of its 30 or so remote islands. The offer is part of a new 10-year government programme that aims to rejuvenate the country's most sparsely populated areas. It focuses on boosting population levels, increasing job opportunities and improving infrastructure. Italy, Spain and Switzerland have already rolled out similar schemes, encouraging citizens to move to smaller towns with low-cost accommodation and annual subsidies.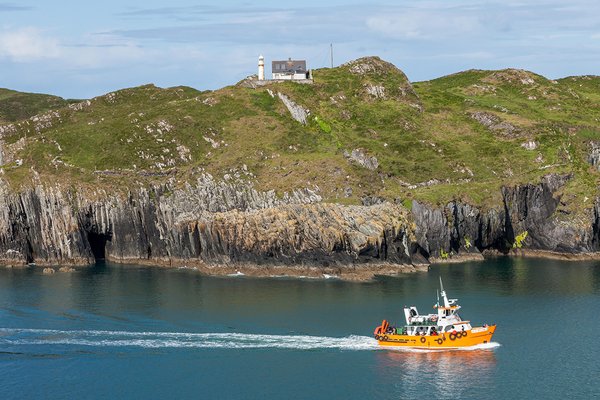 Ireland's deal, however, comes with a catch. The full €84,000 grant is reserved for those purchasing derelict properties – which means that the cost of renovation is likely to eat into the allocated budget. Long-lasting, substantial change needs more than just a cash injection but the incentive is a good place to start.
---
Fashion /

Bangkok
Bright and breezy
Since 2007, Bangkok-based menswear label JBB* has attracted a loyal following with its elegant clothes that are perfectly suited to the city's balmy climate. When its founder, Jirawat "Bote" Benchakarn, started the brand, he focused on tailored shirts before quickly expanding to blazers and pleated trousers. His sartorial influence is readily acknowledged across the Thai capital and the JBB* style has become one of the city's dominant menswear looks.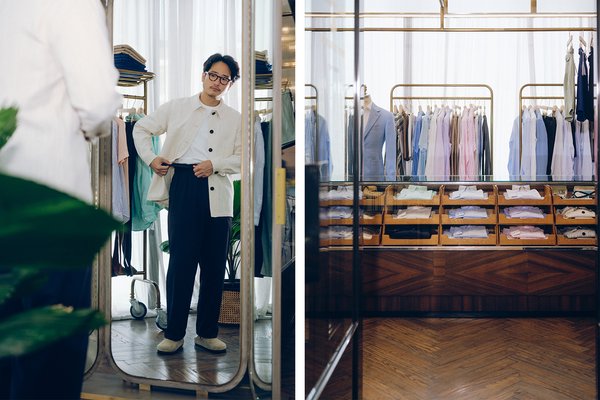 Now Benchakarn is preparing to give his label a makeover. "I want to go in a new direction," he tells Monocle. "My new clothes are more relaxed but you don't feel sloppy when you wear them." Despite facing production problems – such as one of his supplier factories ceasing operations – and the arrival of international competitors such as Muji and Cos in Bangkok, Benchakarn remains sanguine. For the designer, success is measured in terms of how well he can expand his collection without compromising on his brand's high standards.
Read more about Benchakarn's approach to men's fashion in Monocle's .
---
Visit Copenhagen MONOCLE
Step into the architectural wonders of Copenhagen, the UNESCO-UIA World Capital of Architecture for 2023-'26. This title celebrates the city's legacy in architectural excellence combined with its commitment to climate resilience, human-centric urban development, and quality of life. Within Copenhagen's vibrant architectural landscape, you'll meet stellar creative studios, such as "masters of light" Henning Larsen Architects, upcycling pioneers Lendager Group and the internationally acclaimed Bjarke Ingels Group.
Plan your Copenhagen journey with the help of these gifted architects. We have asked them to share their perspectives on what sets Copenhagen apart and makes it the UNESCO-UIA World Capital of Architecture.
Monocle Radio /

The Entrepreneurs
Kirk & Kirk
We meet Jason Kirk, one half of the husband-and-wife team behind eyewear innovators Kirk & Kirk. The brand is revolutionising the industry with its colourful frames and thoughtful approach to design. Hear how it established itself internationally despite many challenges along the way – and why Kirk believes that the right frames can be a game-changer.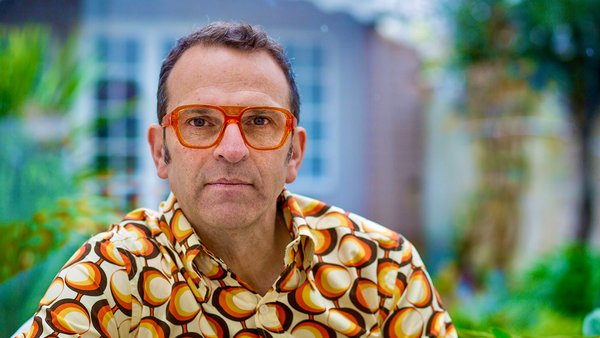 Monocle Films /

Urbanism
Meet Europe's first chief heat officer
Athens is the hottest capital city in mainland Europe and temperatures continue to rise. That's why Eleni Myrivili was appointed as the city's – and continent's – first chief heat officer last summer. We meet her on Philoppapou hill to hear about how urban design can help to build resilience against rising temperatures.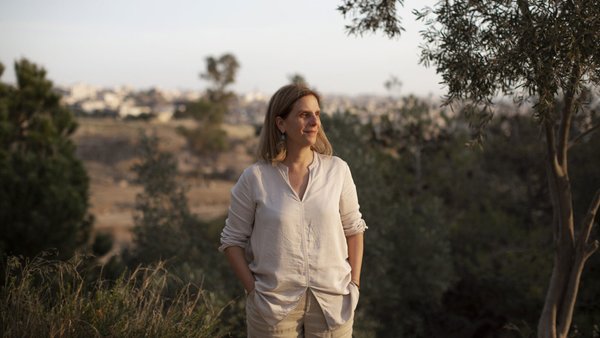 newsletter /

join us
Welcome to our world
Has this been forwarded to you by a friend? Sign up to The Monocle Minute and Monocle Weekend Editions to receive your own bulletin of weekday news and weekend treats.
Image credits: Getty Images, HART, Alamy, Natthawut Taeja, Heather Buckley
from The Monocle Minute & Weekend Edition
To stop receiving all Monocle newsletters, please click here
This email is from Monocle whose registered office is at Midori House, 1 Dorset Street, London, W1U 4EG. You have received this email because you have previously provided us with your email address and subscribed to Monocle bulletins.
© 2023 Monocle.
Text-only version of this email
London / Zürich / Toronto Los Angeles / Hong Kong / Tokyo Monday. 26/06/23 The Monocle Minute SPONSORED BY VISIT COPENHAGEN Monocle Breaking news: For in-depth analysis, reactions to the Greek parliamentary elections and the latest developments in Russia, tune in to Monocle Radio. ---------------------------------------------------------------------------------------------------------------------------------- OPINION / MARK GALEOTTI A SUDDEN STORM Just 36 hours in, the most serious challenge to Vladimir Putin's reign ended not with a bang but with a withdrawal. Yevgeny Prigozhin and his Wagner mercenary army had pushed to within 200km of Moscow by Saturday night and then suddenly it was over: Prigozhin is reportedly off to Belarus and Wagner fighters are returning to their field camps. There is talk of payoffs (though it is equally likely that the Kremlin will just allow Prigozhin to hold on to his existing millions) but the bottom line seems to be that when he saw that there were no mass defections to his cause, he realised that there was no real chance of success. Better to be a multimillionaire in Minsk than another inmate in a labour camp (if he was lucky). This has shaken the foundations of Putin's regime, though, not least because it depends on his capacity to maintain a dynamic disequilibrium. He gathers to himself competent kleptocrats and pits them against each other. Dividing and ruling, he has managed to control this fractious state for more than 23 years. Prigozhin was very much the president's creature and the Wagner chief's rivalry with the defence minister, Sergei Shoigu – the ostensible trigger of this mutiny – had been burning for months. Putin's failure to prevent this crisis is already leading some to wonder if the septuagenarian still has what it takes. So much will depend on what happens in Ukraine. Wagner had been ground down from its peak of 50,000 troops to closer to 10,000 but, even so, it was one of the more competent Russian units and was being held back as a reserve in case the Ukrainians broke through the defensive line. Furthermore, the obvious reluctance of many regular troops to block Prigozhin's "march of justice" implies poor morale and dissatisfaction with Putin. Moscow's loss might be Kyiv's gain. Mark Galeotti is the author of 'Putin's Wars: from Chechnya to Ukraine'. For more opinion, analysis and insight, to Monocle today. ---------------------------------------------------------------------------------------------------------------------------------- POLITICS / TORONTO MORALS MATTER Toronto's municipal elections are taking place today with more than 100 candidates on the ballot. Former mayor John Tory's resignation in February led to political instability after he admitted to having an inappropriate relationship with a younger female member of staff. His predecessor, Rob Ford, also engulfed the city in scandal when he was caught on video smoking crack. Although the race presents candidates with a chance to regain trust with voters, it has been marred with heated debates over the city's most pressing issues such as housing, finances and public safety. Olivia Chow (pictured), a former member of parliament, leads the polls by a wide margin: if she does win the race, her priorities will have to extend to bringing back a much needed integrity to the position. For the latest news on Toronto's mayoral elections tune in to , on Monocle Radio at 07.00 London time. And, for more insight into what's at stake for the city listen in to episode 609 of The Urbanist. ---------------------------------------------------------------------------------------------------------------------------------- SPONSORED BY VISIT COPENHAGEN ---------------------------------------------------------------------------------------------------------------------------------- TRANSPORT / HONOLULU ALL ABOARD The first segment of Hawaii's long-awaited rail network is scheduled to open this week in Honolulu. Nine new stations will connect the rapidly growing suburb of East Kapolei to Aloha Stadium. When the line is completed in 2031, it will be the first driverless train network in the US and link Honolulu's city centre to its airport. With its trains running on rails that are elevated above road level, the project aims to ease travel congestion on gridlocked streets and enhance the capital's public-transport system, which currently only offers buses and ferries for commuters. After 11 years of construction – not to mention allegations of mismanagement and an inflated budget – the project is long overdue. Let's hope it was worth the wait: promisingly, it features dedicated space inside every train to stash your surfboard. For more stories on urban regeneration in cities worldwide, pick up a copy of Monocle's Quality of Life special issue today. ---------------------------------------------------------------------------------------------------------------------------------- SOCIETY / IRELAND MOVING FORWARD Ireland has announced that it will provide grants of up to €84,000 to people who are willing to relocate to one of its 30 or so remote islands. The offer is part of a new 10-year government programme that aims to rejuvenate the country's most sparsely populated areas. It focuses on boosting population levels, increasing job opportunities and improving infrastructure. Italy, Spain and Switzerland have already rolled out similar schemes, encouraging citizens to move to smaller towns with low-cost accommodation and annual subsidies. Ireland's deal, however, comes with a catch. The full €84,000 grant is reserved for those purchasing derelict properties – which means that the cost of renovation is likely to eat into the allocated budget. Long-lasting, substantial change needs more than just a cash injection but the incentive is a good place to start. ---------------------------------------------------------------------------------------------------------------------------------- FASHION / BANGKOK BRIGHT AND BREEZY Since 2007, Bangkok-based menswear label JBB* has attracted a loyal following with its elegant clothes that are perfectly suited to the city's balmy climate. When its founder, Jirawat "Bote" Benchakarn, started the brand, he focused on tailored shirts before quickly expanding to blazers and pleated trousers. His sartorial influence is readily acknowledged across the Thai capital and the JBB* style has become one of the city's dominant menswear looks. Now Benchakarn is preparing to give his label a makeover. "I want to go in a new direction," he tells Monocle. "My new clothes are more relaxed but you don't feel sloppy when you wear them." Despite facing production problems – such as one of his supplier factories ceasing operations – and the arrival of international competitors such as Muji and Cos in Bangkok, Benchakarn remains sanguine. For the designer, success is measured in terms of how well he can expand his collection without compromising on his brand's high standards. Read more about Benchakarn's approach to men's fashion in Monocle's . ---------------------------------------------------------------------------------------------------------------------------------- VISIT COPENHAGEN   MONOCLE Step into the architectural wonders of Copenhagen, the UNESCO-UIA World Capital of Architecture for 2023-'26. This title celebrates the city's legacy in architectural excellence combined with its commitment to climate resilience, human-centric urban development, and quality of life. Within Copenhagen's vibrant architectural landscape, you'll meet stellar creative studios, such as "masters of light" Henning Larsen Architects, upcycling pioneers Lendager Group and the internationally acclaimed Bjarke Ingels Group. Plan your Copenhagen journey with the help of these gifted architects. We have asked them to share their perspectives on what sets Copenhagen apart and makes it the UNESCO-UIA World Capital of Architecture. MONOCLE RADIO / THE ENTREPRENEURS KIRK & KIRK We meet Jason Kirk, one half of the husband-and-wife team behind eyewear innovators Kirk & Kirk. The brand is revolutionising the industry with its colourful frames and thoughtful approach to design. Hear how it established itself internationally despite many challenges along the way – and why Kirk believes that the right frames can be a game-changer.  listen to the episode (28 mins) MONOCLE FILMS / URBANISM MEET EUROPE'S FIRST CHIEF HEAT OFFICER Athens is the hottest capital city in mainland Europe and temperatures continue to rise. That's why Eleni Myrivili was appointed as the city's – and continent's – first chief heat officer last summer. We meet her on Philoppapou hill to hear about how urban design can help to build resilience against rising temperatures.  watch the film (4 mins) NEWSLETTER / JOIN US WELCOME TO OUR WORLD Has this been forwarded to you by a friend? Sign up to The Monocle Minute and Monocle Weekend Editions to receive your own bulletin of weekday news and weekend treats.  sign up now   Feedback? get in touch   Read this email online   Manage Newsletters   Share on Twitter   Share on LinkedIn Image credits: Getty Images, HART, Alamy, Natthawut Taeja, Heather Buckley  from The Monocle Minute & Weekend Edition To stop receiving all Monocle newsletters, please click here This email is from Monocle whose registered office is at Midori House, 1 Dorset Street, London, W1U 4EG. You have received this email because you have previously provided us with your email address and subscribed to Monocle bulletins. © 2023 Monocle. M
Show all
The Latest Emails Sent By monocle.com
More Emails, Deals & Coupons From monocle.com
Email Offers, Discounts & Promos From Our Top Stores