The Monocle Minute – Monday 24 July 2023
monocle.com sent this email to their subscribers on July 24, 2023.
London / Zürich / Milan / Tokyo /
Bangkok / Singapore / Los Angeles

SPONSORED BY

Opinion /

FERNANDO AUGUSTO PACHECO
Off the charts
Is this the summer of love? Musically, undoubtedly so. Despite the tough headlines, there is something incredibly carefree and sexy happening to music right now and I like it. I should have known when I saw a crowd of Peggy Gou fans in London's Soho Square a few weeks ago at an impromptu DJ set that she organised for her fans – she was distributing copies of her single '(It Goes Like) Nanana', a song that wouldn't feel out of place in the Ibiza of the 1990s. Another moment of revelation was when I saw Australian singer Troye Sivan's latest music video. The song is called 'Rush' and the euphoric video is beautifully shot in a Berlin warehouse by director Gordon von Steiner. It's a steamy ode to the dancefloor: a song that consciously rhymes "simulation" with "stimulation".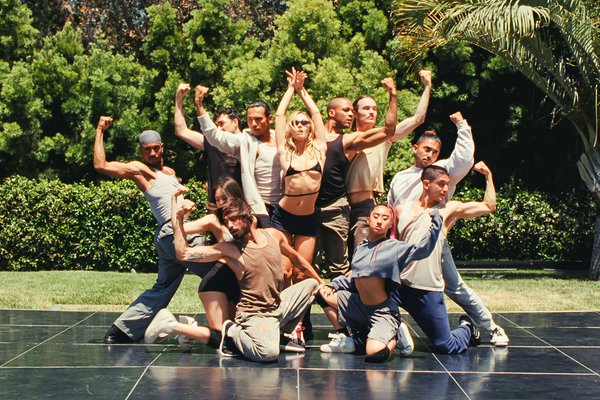 The carefree vibe seems to be taking off in all of the global charts, from Ghanaian-American Amaarae's 'Co-Star' (the electro track's lyrics are all about astrology – "Tease me like a Taurus") to the rework of the mega-hit 'Stor Mand' by Danish superstar Tobias Rahim with Andreas Odbjerg. And admittedly, though the HBO series, The Idol (pictured), about an aspiring pop star (Lily Rose-Depp) was a bit of a flop, it did give us the delightfully manufactured song 'World Class Sinner/I'm a Freak'. Pop can be po-faced and dull but this is certainly not the case in 2023.
There's also an undoubtedly nostalgic tinge to some of the best summer tracks this year such as Romy's 'Enjoy Your Life' – a blissful Balearic track. Perhaps the best medicine in these times of uncertainty is some of the escapism offered by breezy and, at times, sweaty bops to sing along to.
Fernando Augusto Pacheco is a senior correspondent and music curator on . For more opinion, analysis and insight, to Monocle today.
---
Diplomacy /

USA
Across the pond
US secretary of state Antony Blinken lands in Tonga today for a week-long trip to the Pacific, followed by a visit to Australia. He will go to the new US embassy in Tonga's capital city, Nuku'alofa, with the aim of boosting its diplomatic presence in the region. Blinken will also attend the annual Talisman Sabre meeting of defence and foreign ministers as part of his trip to Brisbane.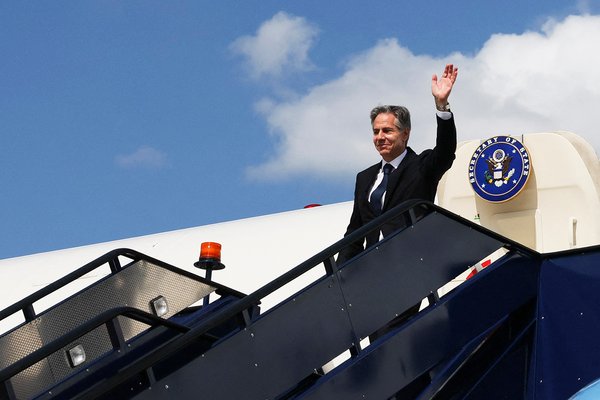 "China has a presence in eight of the 12 US-Affiliated Pacific Islands. His visit to Tonga is driven by the fact that the US is getting left behind by the Chinese," Scott Lucas, professor of US and international politics at University College Dublin, tells The Monocle Minute. "His trip to Australia is within the context of the Talisman Sabre military exercises, which Beijing may perceive as confrontational even though he has recently visited China to warm relations. The Biden administration wishes to show that it is willing to co-operate with China if it can but that it is also able to confront it if it must."
---
Sponsored by Financial Times
Economy /

Bolivia
Captain of industry
According to the president of Bolivia, Luis Arce, the country's estimated total lithium resources have increased from 2 million tonnes to 23 million tonnes. The news consolidates the Andean nation's status as the world's biggest deposit of the coveted resource, which is in high demand due to its key role in the production of batteries. After a decade of little progress in the industry, Arce's government is looking to capitalise on his country's reserves.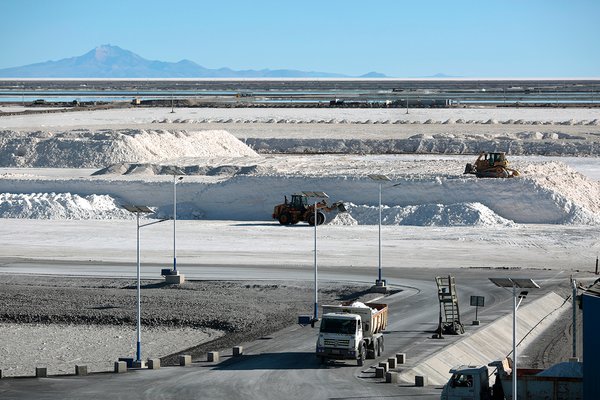 China's Citic Guoan and Russia's Uranium One Group have both agreed to invest $1.4bn (€1.25bn) in the construction of two plants, which, by 2025, will create an annual lithium export of 50,000 tonnes. While the industrialisation of the resource will no doubt bring jobs, investment and development to the country, skeptics have expressed concerns about the amount of water needed to mine it and whether its extraction will damage the environment. With lithium likely to become a large part of Bolivia's economy, we will soon see just how much local communities will benefit and bear the cost.
---
Print /

UK
Turn the page
Iconic British music magazine NME is returning to print after a five-year hiatus. A new-look magazine, which will be published every two months, will chronicle the latest in pop culture and champion emerging talent. Inspired by the resurgence of vinyl and cassette, this physical platform will remain purposefully scarce to reward those lucky enough to spool through its pages.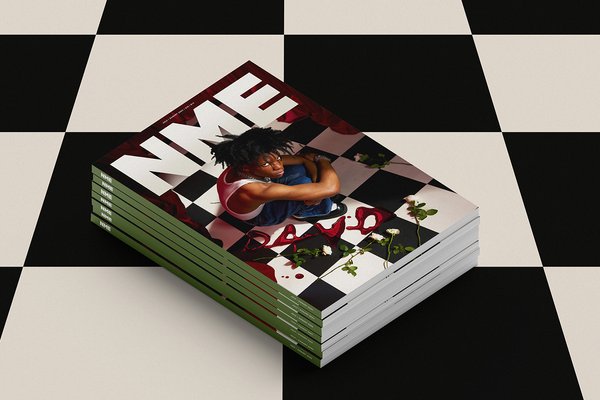 With exclusive articles and a cover now dedicated to up-and-coming artists, the issues will be curated for the magazine's biggest fans. The distribution move draws parallels to the world of fashion, which generates sales by creating a buzz around limited-edition products. While this is not a traditional return to the newsstands or intended for a mass audience, NME hopes that its printed issues will help to forge tactile meaningful connections with its audience in a way that online interactions can only try.
---
Why is the Financial Times pink? In 1888 it started out in black and white. Five years later the FT team came up with a masterstroke. Red China clay used in the papermaking process naturally dyed it a unique salmon colour, so they stopped bleaching it – a bold move that was financially savvy and a little greener. The pink paper took risks and broke new journalistic ground. Today it celebrates 130 years of being fearlessly pink and toasts a bold future. Learn more about the FT at pink.ft.com
Culture /

Global
Cover story
A new documentary called Squaring the Circle by photographer and director Anton Corbijn explores the story of album-art design studio Hipgnosis, which created some of the most iconic album covers of all time, including Pink Floyd's Dark Side of the Moon. Corbijn tells The Monocle Minute about the studio's early spirit of adventure and his love of vinyl.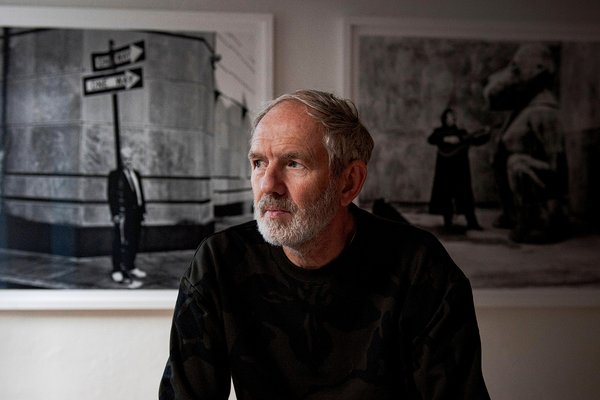 How strongly did the spirit of those early Hipgnosis days come across in your interviews?
The artists were determined to be a part of whatever was happening in the 1960s. Bands could throw anything at them and they would make it work. I got the feeling that their success came from that can-do attitude rather than from studying art. They adapted very well and quickly, and they ended up creating some amazing sleeves.
Do you listen to albums differently while holding something tactile in your hands, being able to look at credits and marvel at the art?
When I was growing up that was definitely the case. You used to listen to a few songs in the record shop and then you bought the album. At home, you looked through everything again and it was a source of information and excitement. You were very much connected to the music. Now vinyl is making a comeback, which is great, but it is a different experience.
You have featured all the bands involved with Hipgnosis, and it seems that everyone agrees that the covers were fantastic. Do you think so too?
Absolutely. I think there was a real love for Hipgnosis, both for the people and the sleeves that they produced. All the artists, no matter how famous, gave us their time and that was a real way of honouring the studio's work. Hipgnosis did incredible things for these people.
To listen to the full interview with Anton Corbijn, tune in to the latest edition of 'Monocle On Culture' on Monocle Radio.
---
Monocle Radio /

The Concierge
Antibes, Ontario and London's Carl Friedrik
We speak to Gilles Bertolino, concierge of the renowned Hotel du Cap-Eden-Roc, about summers on the French Riviera and the co-founder of London-based luxury luggage brand Carl Friedrik, who tells us how his work goes hand in hand with the world of travel.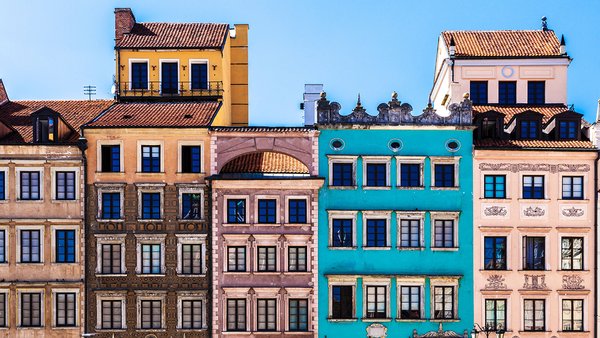 Monocle Films /

Culture
Britain's smallest radio station
Located in the northwestern corner of the Scottish Highlands, Gairloch is a coastal village of about 700 people that is known for its mountains, sea loch and rugged landscape. Monocle paid a visit to Two Lochs, reportedly Britain's smallest commercial radio station, which is nestled on Gairloch's shores, run by a handful of volunteers and has built a loyal fanbase of global listeners.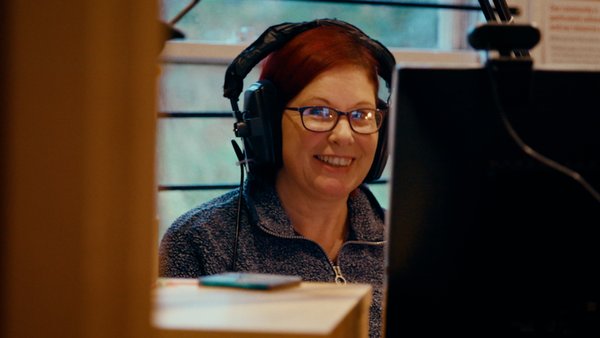 newsletter /

join us
Welcome to our world
Has this been forwarded to you by a friend? Sign up to The Monocle Minute and Monocle Weekend Editions to receive your own bulletin of weekday news and weekend treats.
Image credits: Alamy, Getty Images, Anthony Boyd
from The Monocle Minute & Weekend Edition
To stop receiving all Monocle newsletters, please click here
This email is from Monocle whose registered office is at Midori House, 1 Dorset Street, London, W1U 4EG. You have received this email because you have previously provided us with your email address and subscribed to Monocle bulletins.
© 2023 Monocle.
Text-only version of this email
London / Zürich / Milan / Tokyo / Bangkok / Singapore / Los Angeles Monday. 24/07/23 The Monocle Minute SPONSORED BY FINANCIAL TIMES Monocle OPINION / FERNANDO AUGUSTO PACHECO OFF THE CHARTS Is this the summer of love? Musically, undoubtedly so. Despite the tough headlines, there is something incredibly carefree and sexy happening to music right now and I like it. I should have known when I saw a crowd of Peggy Gou fans in London's Soho Square a few weeks ago at an impromptu DJ set that she organised for her fans – she was distributing copies of her single '(It Goes Like) Nanana', a song that wouldn't feel out of place in the Ibiza of the 1990s. Another moment of revelation was when I saw Australian singer Troye Sivan's latest music video. The song is called 'Rush' and the euphoric video is beautifully shot in a Berlin warehouse by director Gordon von Steiner. It's a steamy ode to the dancefloor: a song that consciously rhymes "simulation" with "stimulation". The carefree vibe seems to be taking off in all of the global charts, from Ghanaian-American Amaarae's 'Co-Star' (the electro track's lyrics are all about astrology – "Tease me like a Taurus") to the rework of the mega-hit 'Stor Mand' by Danish superstar Tobias Rahim with Andreas Odbjerg. And admittedly, though the HBO series, The Idol (pictured), about an aspiring pop star (Lily Rose-Depp) was a bit of a flop, it did give us the delightfully manufactured song 'World Class Sinner/I'm a Freak'. Pop can be po-faced and dull but this is certainly not the case in 2023. There's also an undoubtedly nostalgic tinge to some of the best summer tracks this year such as Romy's 'Enjoy Your Life' – a blissful Balearic track. Perhaps the best medicine in these times of uncertainty is some of the escapism offered by breezy and, at times, sweaty bops to sing along to. Fernando Augusto Pacheco is a senior correspondent and music curator on . For more opinion, analysis and insight, to Monocle today. ---------------------------------------------------------------------------------------------------------------------------------- DIPLOMACY / USA ACROSS THE POND US secretary of state Antony Blinken lands in Tonga today for a week-long trip to the Pacific, followed by a visit to Australia. He will go to the new US embassy in Tonga's capital city, Nuku'alofa, with the aim of boosting its diplomatic presence in the region. Blinken will also attend the annual Talisman Sabre meeting of defence and foreign ministers as part of his trip to Brisbane. ww "China has a presence in eight of the 12 US-Affiliated Pacific Islands. His visit to Tonga is driven by the fact that the US is getting left behind by the Chinese," Scott Lucas, professor of US and international politics at University College Dublin, tells The Monocle Minute. "His trip to Australia is within the context of the Talisman Sabre military exercises, which Beijing may perceive as confrontational even though he has recently visited China to warm relations. The Biden administration wishes to show that it is willing to co-operate with China if it can but that it is also able to confront it if it must." ---------------------------------------------------------------------------------------------------------------------------------- SPONSORED BY FINANCIAL TIMES JR FINANCIAL Fearlessly pink TIMES for 130 years IS MIGHTIER 5 FINANCIAL TIMES Fearlessly pink for 130 years ---------------------------------------------------------------------------------------------------------------------------------- ECONOMY / BOLIVIA CAPTAIN OF INDUSTRY According to the president of Bolivia, Luis Arce, the country's estimated total lithium resources have increased from 2 million tonnes to 23 million tonnes. The news consolidates the Andean nation's status as the world's biggest deposit of the coveted resource, which is in high demand due to its key role in the production of batteries. After a decade of little progress in the industry, Arce's government is looking to capitalise on his country's reserves. China's Citic Guoan and Russia's Uranium One Group have both agreed to invest $1.4bn (€1.25bn) in the construction of two plants, which, by 2025, will create an annual lithium export of 50,000 tonnes. While the industrialisation of the resource will no doubt bring jobs, investment and development to the country, skeptics have expressed concerns about the amount of water needed to mine it and whether its extraction will damage the environment. With lithium likely to become a large part of Bolivia's economy, we will soon see just how much local communities will benefit and bear the cost. ---------------------------------------------------------------------------------------------------------------------------------- PRINT / UK TURN THE PAGE Iconic British music magazine NME is returning to print after a five-year hiatus. A new-look magazine, which will be published every two months, will chronicle the latest in pop culture and champion emerging talent. Inspired by the resurgence of vinyl and cassette, this physical platform will remain purposefully scarce to reward those lucky enough to spool through its pages. With exclusive articles and a cover now dedicated to up-and-coming artists, the issues will be curated for the magazine's biggest fans. The distribution move draws parallels to the world of fashion, which generates sales by creating a buzz around limited-edition products. While this is not a traditional return to the newsstands or intended for a mass audience, NME hopes that its printed issues will help to forge tactile meaningful connections with its audience in a way that online interactions can only try. ---------------------------------------------------------------------------------------------------------------------------------- FINANCIAL TIMES  MONOCLE Fearlessly pink for 130 years Why is the Financial Times pink? In 1888 it started out in black and white. Five years later the FT team came up with a masterstroke. Red China clay used in the papermaking process naturally dyed it a unique salmon colour, so they stopped bleaching it – a bold move that was financially savvy and a little greener. The pink paper took risks and broke new journalistic ground. Today it celebrates 130 years of being fearlessly pink and toasts a bold future. Learn more about the FT at pink.ft.com  discover more CULTURE / GLOBAL COVER STORY A new documentary called Squaring the Circle by photographer and director Anton Corbijn explores the story of album-art design studio Hipgnosis, which created some of the most iconic album covers of all time, including Pink Floyd's Dark Side of the Moon. Corbijn tells The Monocle Minute about the studio's early spirit of adventure and his love of vinyl. How strongly did the spirit of those early Hipgnosis days come across in your interviews? The artists were determined to be a part of whatever was happening in the 1960s. Bands could throw anything at them and they would make it work. I got the feeling that their success came from that can-do attitude rather than from studying art. They adapted very well and quickly, and they ended up creating some amazing sleeves. Do you listen to albums differently while holding something tactile in your hands, being able to look at credits and marvel at the art? When I was growing up that was definitely the case. You used to listen to a few songs in the record shop and then you bought the album. At home, you looked through everything again and it was a source of information and excitement. You were very much connected to the music. Now vinyl is making a comeback, which is great, but it is a different experience. You have featured all the bands involved with Hipgnosis, and it seems that everyone agrees that the covers were fantastic. Do you think so too? Absolutely. I think there was a real love for Hipgnosis, both for the people and the sleeves that they produced. All the artists, no matter how famous, gave us their time and that was a real way of honouring the studio's work. Hipgnosis did incredible things for these people. To listen to the full interview with Anton Corbijn, tune in to the latest edition of 'Monocle On Culture' on Monocle Radio. ---------------------------------------------------------------------------------------------------------------------------------- The Mono ---------------------------------------------------------------------------------------------------------------------------------- MONOCLE RADIO / THE CONCIERGE ANTIBES, ONTARIO AND LONDON'S CARL FRIEDRIK We speak to Gilles Bertolino, concierge of the renowned Hotel du Cap-Eden-Roc, about summers on the French Riviera and the co-founder of London-based luxury luggage brand Carl Friedrik, who tells us how his work goes hand in hand with the world of travel.  listen to the episode (30 mins) MONOCLE FILMS / CULTURE BRITAIN'S SMALLEST RADIO STATION Located in the northwestern corner of the Scottish Highlands, Gairloch is a coastal village of about 700 people that is known for its mountains, sea loch and rugged landscape. Monocle paid a visit to Two Lochs, reportedly Britain's smallest commercial radio station, which is nestled on Gairloch's shores, run by a handful of volunteers and has built a loyal fanbase of global listeners.  watch the film (7 mins) NEWSLETTER / JOIN US WELCOME TO OUR WORLD Has this been forwarded to you by a friend? Sign up to The Monocle Minute and Monocle Weekend Editions to receive your own bulletin of weekday news and weekend treats.  sign up now   Feedback? get in touch   Read this email online   Manage Newsletters   Share on Twitter   Share on LinkedIn Image credits: Alamy, Getty Images, Anthony Boyd  from The Monocle Minute & Weekend Edition To stop receiving all Monocle newsletters, please click here This email is from Monocle whose registered office is at Midori House, 1 Dorset Street, London, W1U 4EG. You have received this email because you have previously provided us with your email address and subscribed to Monocle bulletins. © 2023 Monocle. M
Show all
The Latest Emails Sent By monocle.com
More Emails, Deals & Coupons From monocle.com
Email Offers, Discounts & Promos From Our Top Stores