The Monocle Minute – Monday 12 June 2023
monocle.com sent this email to their subscribers on June 12, 2023.
Opinion /

Christopher Lord
Beyond the headlines
Spread out on my desk is the morning edition of the Los Angeles Times. This esteemed title bagged two Pulitzer Prizes last month: one for breaking a story that ousted several Los Angeles council members and another for exceptional photography. Yet in the weeks since the awards ceremony, the newspaper has announced that it is shedding about 13 per cent of its newsroom staff, citing declines in advertising and readership. Surely it follows that celebrated journalism draws readers, drives traffic and thereby creates revenue?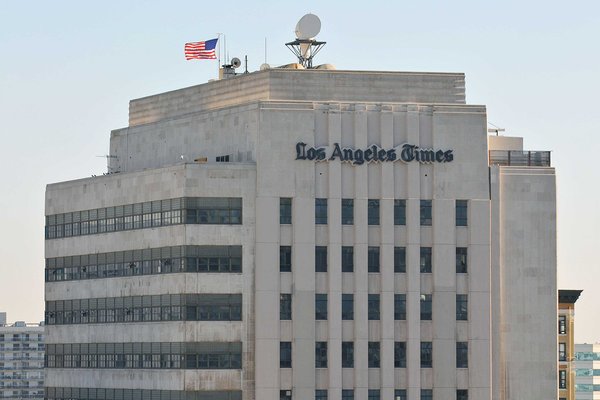 The well-rehearsed answer is that social media is eating the lunch of many news outlets, sharing their content but not sending readers their way. California, fortunately, is taking action: a new law has passed in the assembly in Sacramento that, if confirmed by the state Senate this month, would require social media companies to pay a "usage fee" to publishers for news content from which these platforms benefit. It is modelled on an Australian statute that yielded more than $140m (€130m) in its first year for publishers there. In the Californian version, 70 per cent of such dues must go to staffing newsrooms.
It is a step in the right direction but staying relevant is not all about clicks. The Los Angeles Times continues to print its morning edition every day, which is laudable, and yet the front page of my latest copy leads with stories from Washington and New York – about 2,300 and 2,500 miles away, respectively. The problems continue inside. Almost every story on the first spread has been penned by journalists from the Associated Press news agency. The US's sixth-largest paper is right to retain a national and global perspective but the newsroom was awarded prizes for stories from Los Angeles. It is deep, definitive coverage of its namesake city that will keep this storied paper essential to its readers. That should be made clear from the front page.
Christopher Lord is Monocle's US editor. For more opinion, analysis and insight, to Monocle today.
---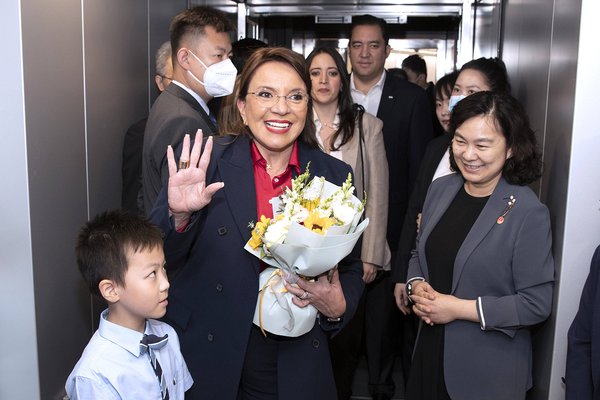 DIPLOMACY /

CHINA & HONDURAS
Reward strategy
The president of Honduras, Xiomara Castro (pictured, centre), has embarked on her first visit to China after the two countries formally established diplomatic relations in March. The official visit, which began on Friday and will end this Wednesday, comes after the inauguration of a Chinese embassy in the Honduran capital, Tegucigalpa, last week. In recent years, the prospect of exporting to China while also receiving increased investment has led Central American nations such as Nicaragua, El Salvador and Panama to cut ties with Taiwan in favour of Beijing. Other countries are likely to follow suit as economic incentives can be hard to resist.
---
DEFENCE /

USA & NATO
Chasing the crown
Nato's secretary general, Jens Stoltenberg, visits the White House today for a meeting with the US president, Joe Biden (pictured, on left, with Stoltenberg), ahead of the military alliance's summit in Vilnius next month. On the agenda will be an emphasis on allied support for Ukraine, the strengthening of ties between member states and also the end of Stoltenberg's tenure as Nato chief in October.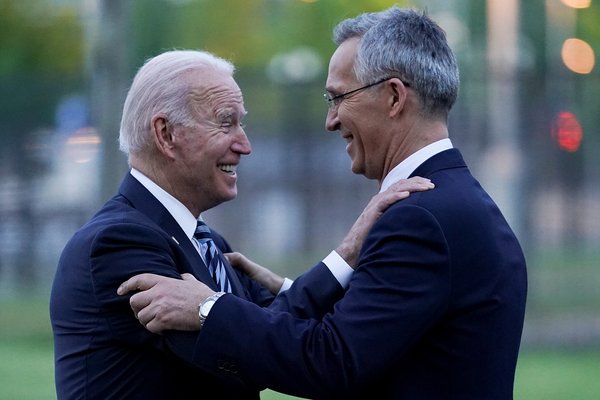 Denmark's prime minister, Mette Frederiksen, one of the rumoured frontrunners for the role, travelled to Washington for a meeting with Biden last week to lobby her cause. The UK prime minister, Rishi Sunak, also backed his defence secretary, Ben Wallace, during a recent US trip. Stoltenberg knows that any prospective candidate requires a green light from the US so he might soon have a clearer idea of who the kingmakers would like to anoint.
---
URBANISM /

SINGAPORE
Jockey for space
Singapore will close its last horse-racing track in response to the city-state's land scarcity problem. After 180 years in operation and dwindling attendances in recent years, Singapore Turf Club (pictured) will host its last race in October 2024. As a densely populated island nation, Singapore is burdened by a finite amount of space, which is leading to skyrocketing prices.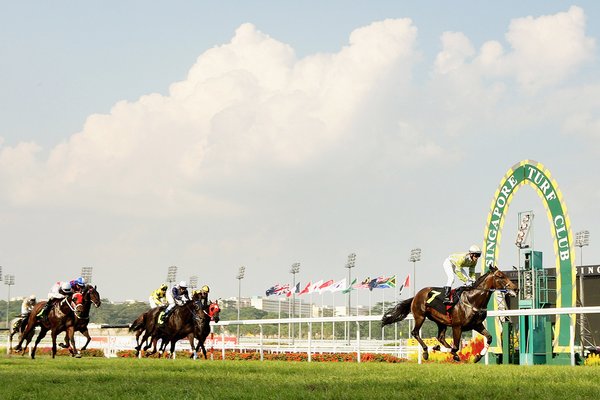 The cost of buying public housing has risen by 30 per cent since 2020, while private rents have also grown by the same amount in the past 12 months. Closing the racecourse provides a cheaper and more sustainable solution than alternative projects: Singapore had been importing sand to build artificial land out in the sea until global shortages halted the initiative. The space freed up by the racecourse's closure might be a step towards reining in property prices.
---
Get set for summer with Trunk Clothiers' new season collections. From chic linen shirts to light blazers and beach bags, stock up on all you need to embrace sunnier days with style.
FOOD /

STOCKHOLM
Seeds of change
The team behind the Agrobiodiversity Index (pictured), an initiative of Alliance Bioversity International and the International Center for Tropical Agriculture, won the Curt Bergfors Foundation's $2m (€1.8m) Food Planet Prize in Stockholm last week. Founded in 2019, the prize is the world's largest monetary award for innovations in food sustainability. The Agrobiodiversity Index uses scientific data and empirical evidence to measure the environmental sustainability of food systems in different regions and countries, and translates this into an index that businesses, farmers and policymakers can use to create healthier food systems.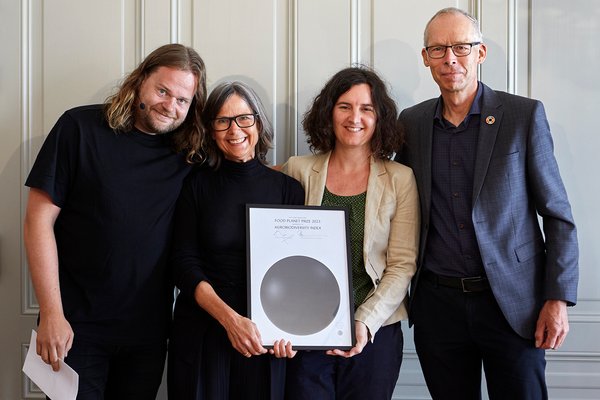 Unlike many other awards, the prize offers financial backing to projects based on their potential rather than current impact. "Most prizes and grants go to people who have already done something great," Magnus Nilsson, director-general of the Curt Bergfors Foundation, tells The Monocle Minute. "The Food Planet Prize is awarded to those with an idea that could change the world for the better if only they had a chance."
---
Monocle Radio /

Monocle on Design
The London Festival of Architecture
To celebrate the month-long festival's launch last week, we met its director, Rosa Rogina, and the photographers behind two exhibitions featured in this year's edition, Jim Stephenson and Jack Lovel. Plus: design journalist Katie Treggiden discusses her latest book on repair and reuse.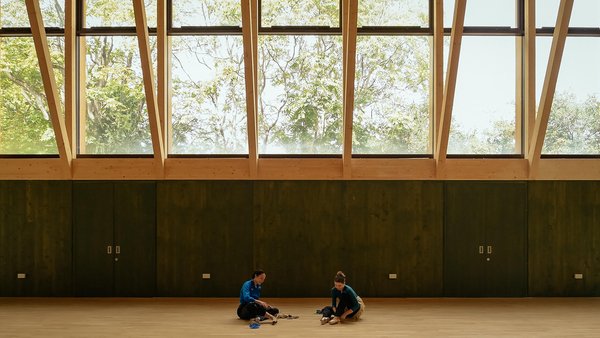 Monocle Films /

Arts
Glassblowing with Michael Ruh
Nature is a key source of inspiration for glass artist Michael Ruh, who has hand-crafted pieces for leading architects and brands, such as Fortnum & Mason. We visited his south London studio as production was underway for a new commission for The Birch Hotel to hear about his design process.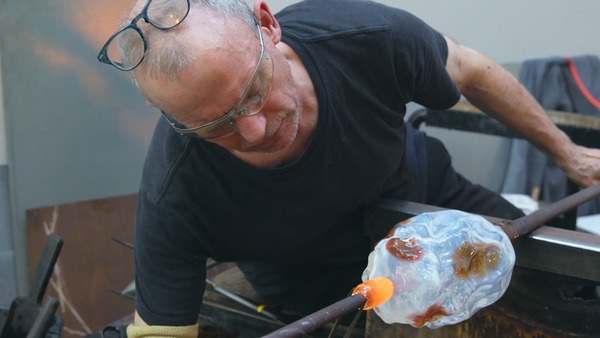 newsletter /

join us
Welcome to our world
Has this been forwarded to you by a friend? Sign up to The Monocle Minute and Monocle Weekend Editions to receive your own bulletin of weekday news and weekend treats.
Image credits: Shutterstock, Reuters, Getty Images, Food Planet Prize / Erik Olsson, Jim Stephenson
from The Monocle Minute & Weekend Edition
To stop receiving all Monocle newsletters, please click here
This email is from Monocle whose registered office is at Midori House, 1 Dorset Street, London, W1U 4EG. You have received this email because you have previously provided us with your email address and subscribed to Monocle bulletins.
© 2023 Monocle.
Text-only version of this email
London / Zürich / Toronto Los Angeles / Hong Kong / Tokyo Monday. 12/06/23 The Monocle Minute SPONSORED BY TRUNK Monocle OPINION / CHRISTOPHER LORD BEYOND THE HEADLINES Spread out on my desk is the morning edition of the Los Angeles Times. This esteemed title bagged two Pulitzer Prizes last month: one for breaking a story that ousted several Los Angeles council members and another for exceptional photography. Yet in the weeks since the awards ceremony, the newspaper has announced that it is shedding about 13 per cent of its newsroom staff, citing declines in advertising and readership. Surely it follows that celebrated journalism draws readers, drives traffic and thereby creates revenue? The well-rehearsed answer is that social media is eating the lunch of many news outlets, sharing their content but not sending readers their way. California, fortunately, is taking action: a new law has passed in the assembly in Sacramento that, if confirmed by the state Senate this month, would require social media companies to pay a "usage fee" to publishers for news content from which these platforms benefit. It is modelled on an Australian statute that yielded more than $140m (€130m) in its first year for publishers there. In the Californian version, 70 per cent of such dues must go to staffing newsrooms. It is a step in the right direction but staying relevant is not all about clicks. The Los Angeles Times continues to print its morning edition every day, which is laudable, and yet the front page of my latest copy leads with stories from Washington and New York – about 2,300 and 2,500 miles away, respectively. The problems continue inside. Almost every story on the first spread has been penned by journalists from the Associated Press news agency. The US's sixth-largest paper is right to retain a national and global perspective but the newsroom was awarded prizes for stories from Los Angeles. It is deep, definitive coverage of its namesake city that will keep this storied paper essential to its readers. That should be made clear from the front page. Christopher Lord is Monocle's US editor. For more opinion, analysis and insight, to Monocle today. ---------------------------------------------------------------------------------------------------------------------------------- DIPLOMACY / CHINA & HONDURAS REWARD STRATEGY The president of Honduras, Xiomara Castro (pictured, centre), has embarked on her first visit to China after the two countries formally established diplomatic relations in March. The official visit, which began on Friday and will end this Wednesday, comes after the inauguration of a Chinese embassy in the Honduran capital, Tegucigalpa, last week. In recent years, the prospect of exporting to China while also receiving increased investment has led Central American nations such as Nicaragua, El Salvador and Panama to cut ties with Taiwan in favour of Beijing. Other countries are likely to follow suit as economic incentives can be hard to resist. ---------------------------------------------------------------------------------------------------------------------------------- S The Monocle Quality of Life Conference Munich 2023 in partnership with Allianz ---------------------------------------------------------------------------------------------------------------------------------- DEFENCE / USA & NATO CHASING THE CROWN Nato's secretary general, Jens Stoltenberg, visits the White House today for a meeting with the US president, Joe Biden (pictured, on left, with Stoltenberg), ahead of the military alliance's summit in Vilnius next month. On the agenda will be an emphasis on allied support for Ukraine, the strengthening of ties between member states and also the end of Stoltenberg's tenure as Nato chief in October. Denmark's prime minister, Mette Frederiksen, one of the rumoured frontrunners for the role, travelled to Washington for a meeting with Biden last week to lobby her cause. The UK prime minister, Rishi Sunak, also backed his defence secretary, Ben Wallace, during a recent US trip. Stoltenberg knows that any prospective candidate requires a green light from the US so he might soon have a clearer idea of who the kingmakers would like to anoint. ---------------------------------------------------------------------------------------------------------------------------------- URBANISM / SINGAPORE JOCKEY FOR SPACE Singapore will close its last horse-racing track in response to the city-state's land scarcity problem. After 180 years in operation and dwindling attendances in recent years, Singapore Turf Club (pictured) will host its last race in October 2024. As a densely populated island nation, Singapore is burdened by a finite amount of space, which is leading to skyrocketing prices. The cost of buying public housing has risen by 30 per cent since 2020, while private rents have also grown by the same amount in the past 12 months. Closing the racecourse provides a cheaper and more sustainable solution than alternative projects: Singapore had been importing sand to build artificial land out in the sea until global shortages halted the initiative. The space freed up by the racecourse's closure might be a step towards reining in property prices. ---------------------------------------------------------------------------------------------------------------------------------- TRUNK   MONOCLE Get set for summer with Trunk Clothiers' new season collections. From chic linen shirts to light blazers and beach bags, stock up on all you need to embrace sunnier days with style.  discover more FOOD / STOCKHOLM SEEDS OF CHANGE The team behind the Agrobiodiversity Index (pictured), an initiative of Alliance Bioversity International and the International Center for Tropical Agriculture, won the Curt Bergfors Foundation's $2m (€1.8m) Food Planet Prize in Stockholm last week. Founded in 2019, the prize is the world's largest monetary award for innovations in food sustainability. The Agrobiodiversity Index uses scientific data and empirical evidence to measure the environmental sustainability of food systems in different regions and countries, and translates this into an index that businesses, farmers and policymakers can use to create healthier food systems. Unlike many other awards, the prize offers financial backing to projects based on their potential rather than current impact. "Most prizes and grants go to people who have already done something great," Magnus Nilsson, director-general of the Curt Bergfors Foundation, tells The Monocle Minute. "The Food Planet Prize is awarded to those with an idea that could change the world for the better if only they had a chance." ---------------------------------------------------------------------------------------------------------------------------------- MONOCLE RADIO / MONOCLE ON DESIGN THE LONDON FESTIVAL OF ARCHITECTURE To celebrate the month-long festival's launch last week, we met its director, Rosa Rogina, and the photographers behind two exhibitions featured in this year's edition, Jim Stephenson and Jack Lovel. Plus: design journalist Katie Treggiden discusses her latest book on repair and reuse. EREEN  listen to the episode (35 mins) MONOCLE FILMS / ARTS GLASSBLOWING WITH MICHAEL RUH Nature is a key source of inspiration for glass artist Michael Ruh, who has hand-crafted pieces for leading architects and brands, such as Fortnum & Mason. We visited his south London studio as production was underway for a new commission for The Birch Hotel to hear about his design process.  watch the film (4 mins) NEWSLETTER / JOIN US WELCOME TO OUR WORLD Has this been forwarded to you by a friend? Sign up to The Monocle Minute and Monocle Weekend Editions to receive your own bulletin of weekday news and weekend treats.  sign up now   Feedback? get in touch   Read this email online   Manage Newsletters   Share on Twitter   Share on LinkedIn Image credits: Shutterstock, Reuters, Getty Images, Food Planet Prize / Erik Olsson, Jim Stephenson  from The Monocle Minute & Weekend Edition To stop receiving all Monocle newsletters, please click here This email is from Monocle whose registered office is at Midori House, 1 Dorset Street, London, W1U 4EG. You have received this email because you have previously provided us with your email address and subscribed to Monocle bulletins. © 2023 Monocle. M
Show all
The Latest Emails Sent By monocle.com
More Emails, Deals & Coupons From monocle.com
Email Offers, Discounts & Promos From Our Top Stores