The Monocle Minute – Friday 26 May 2023
monocle.com sent this email to their subscribers on May 26, 2023.
London / Zürich / Toronto /
Los Angeles / Hong Kong / Tokyo

SPONSORED BY

Opinion /

HANNAH LUCINDA SMITH
Shifting strategies
For two months, Turkey's opposition pursued a radical campaign strategy: meeting the divide-and-rule tactics of the country's president, Recep Tayyip Erdogan, with a message of unity, love and progress. It didn't work. Erdogan took the lead in the first round of presidential elections on 14 May, winning 49.52 per cent of the vote against his rival Kemal Kilicdaroglu's 44.88 per cent. As the country prepares for the run-off on Sunday, Kilicdaroglu (pictured, on banner) has made a sharp about-turn, ditching his heart-shaped hand symbol for hardline rhetoric on refugees and terrorism.
The rebrand is unlikely to succeed. Kilicdaroglu's new stance is, in part, an attempt to win the support of Sinan Ogan, the nationalist third candidate who took 5.17 per cent of the vote in the first round. But on Monday evening, Ogan announced that he will back Erdogan because he doesn't believe that the opposition will be able to provide a stable government. Erdogan's party, in coalition with three smaller nationalist and Islamist parties, won a narrow outright majority in the parliamentary elections, meaning that even if Kilicdaroglu wins on Sunday, Erdogan would still have a tool with which to stymie him. Turks – particularly those who remember the rollercoaster rides of ineffective coalition governments in the 1990s – are fearful of unstable governments.
Meanwhile, Erdogan is using Kilicdaroglu's connections with the pro-Kurdish Peoples' Democratic Party to suggest that the latter is taking support from the Kurdistan Workers' Party, a proscribed militia. Kilicdaroglu has reacted with vague promises to end terrorism in Turkey but he also won some of his biggest victories in the Kurdish region, so any careless rhetoric might cost him voters there without guaranteeing any new nationalist converts. Once again, Erdogan the arch-populist appears to have checkmated his rivals.
Hannah Lucinda Smith is Monocle's Istanbul correspondent. For more opinion, analysis and insight, to Monocle today.
---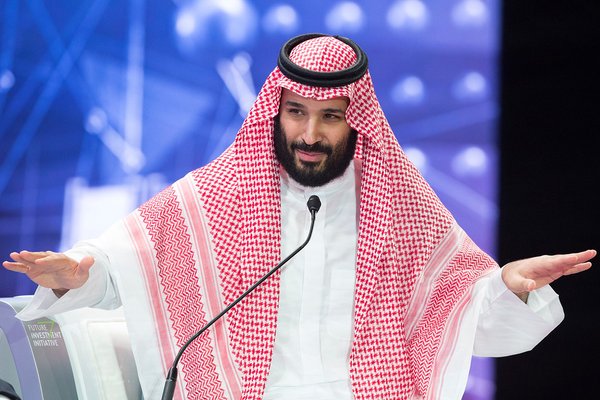 DIPLOMACY /

CANADA & SAUDI ARABIA
Mending fences
Saudi Arabia and Canada agreed to restore full diplomatic ties this week, ending one of Riyadh's last major political spats over its human-rights record. The announcement followed discussions between Canada's prime minister, Justin Trudeau, and his Saudi counterpart, Mohammed bin Salman (pictured), on the sidelines of the Asia-Pacific Economic Cooperation forum in Bangkok last November. Jean-Philippe Linteau was also named as Canada's new envoy to Saudi Arabia. "Canada is a lesser but nonetheless useful card for the Saudis to play as the kingdom continues to polish up its image with diplomatic initiatives," Bill Law, editor of Arab Digest, tells The Monocle Minute. "Now Western countries, Canada included, are far less ready to criticise human-rights abuses in the kingdom. Restoring diplomatic ties strengthens the Saudis while further weakening the cause of human rights."
---
Bergos Private Bank MONOCLE
We are Bergos AG, an independent Swiss private bank. Though we marked our second year in 2022, our origins can be traced back to 1590 and the founding of the world's second-oldest bank. Located in Zürich and Geneva, our international team of more than 120 experts serves private clients and family entrepreneurs, as well as shipping and Next Gen clients. Our focus: Human Private Banking. This philosophy embodies our bank's aspiration, strength and conviction that people and qualities such as respect, empathy and openness should guide private-banking activities. This approach shapes our initiatives and defines Bergos's outlook towards its clients, employees and stakeholders.
Politics /

India
A house divided
India is expected to inaugurate its new parliament building in New Delhi on Sunday. The structure, which cost an estimated 9.7bn rupees (€109m), will increase seating capacity and is part of an ambitious project by the government to revamp India's capital city.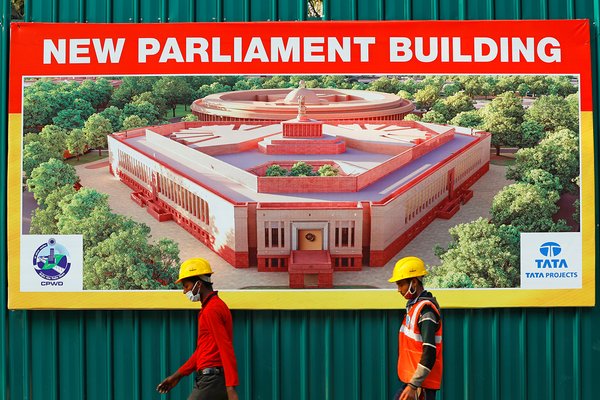 But the decision of the country's prime minister, Narendra Modi, to lead the inauguration, sidelining President Droupadi Murmu, has sparked the ire of opposition leaders, who have accused him of attempting to steal the limelight. Earlier this week, 19 parties issued a statement announcing that they will be boycotting the ceremony and called the move "a direct assault to democracy". As political tensions deepen ahead of the 2024 elections, Modi will be hoping to hold on to the hot seat in the new building.
---
BUSINESS /

ITALY & GERMANY
Changing course
The financial woes of Alitalia, Italy's former flag carrier, long fuelled rumours of acquisitions and bailouts. When the airline finally ceased operations in October 2021, a new company, ITA Airways, was spun off – but it was always clear that the government wanted to offload the asset. German airline Lufthansa has now signed a deal in which it will initially invest €325m for a 41 per cent stake in the company; that percentage is expected to rise to at least 90 per cent by 2026.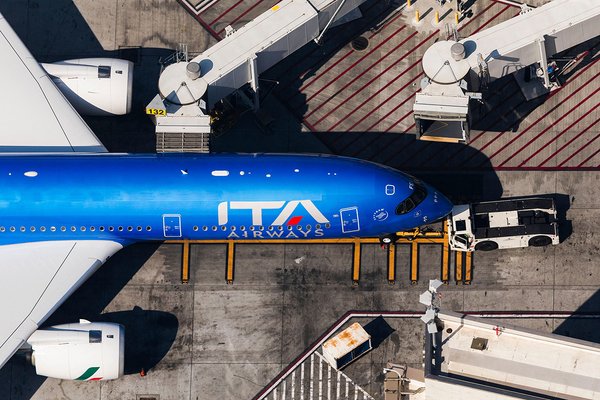 Among the potential changes, expect the fleet to grow from 71 aircraft today to 94 over the next four years, as well as improvements in fuel consumption and environmental impact. Also likely are more direct flights to the Americas and a gradual switch from Malpensa to Linate for the airline's Milan hub. Though the finer details remain up in the air, the deal is clearly a boon for Italian aviation.
---
ARCHITECTURE /

GREECE
Winning with purpose
The 2023 Pritzker Prize winner David Chipperfield (pictured) formally received his accolade this week at an award ceremony at the National Technical University of Athens. The institution was an appropriate setting, given that the Charter of Athens – a 1933 document authored by the likes of Le Corbusier and Walter Gropius, which set benchmarks for urban design – was written there.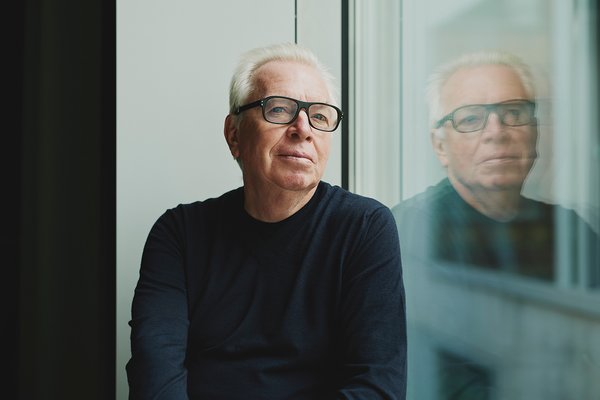 "We must become increasingly committed that architecture has a purpose and that the architectural community can play a bigger role in the way that we plan the future," Chipperfield said in his lecture after the ceremony. "Unlike our predecessors who gathered in this building 90 years ago, we don't have to invent visions of a brave new world but rather secure and protect the one that we have." Let's hope that architects everywhere will listen and place greater emphasis on works that preserve and enhance both urban and natural environments.
---
Monocle Radio /

Monocle on Culture
Judy Blume and 'Return to Seoul'
Robert Bound is joined in the studio by critics Simran Hans and Tim Robey to discuss two new films: a tender coming-of-age tale adapted from a book by Judy Blume, one of America's best-loved children's authors, and Return to Seoul, a moving exploration of identity that unfolds in the bars and hotels of South Korea's capital.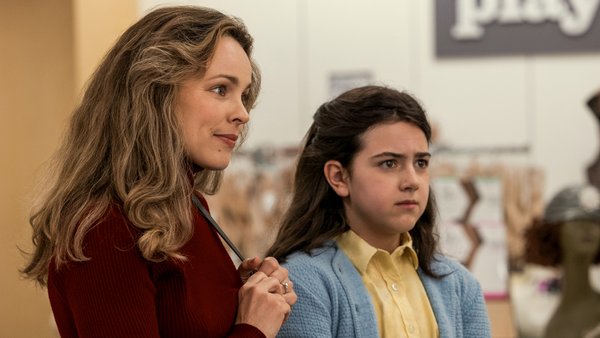 Monocle Films /

Greece
Why Greeks live longer
Nestled in the heart of the Aegean, the island of Ikaria used to be a secluded spot with a humble and unhurried way of life. Today, a third of the island's population lives to be more than 90 years old. We venture to the local kafeneia, wild beaches and abundant allotments to meet the bronzed seniors.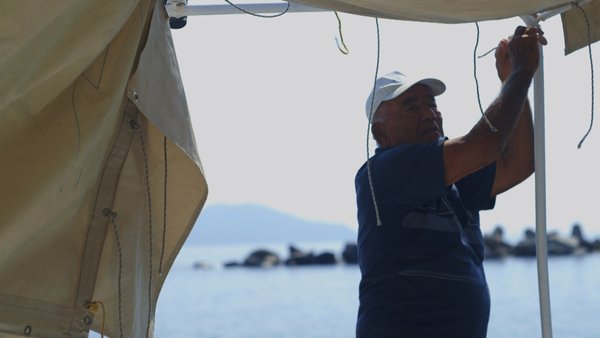 newsletter /

join us
Welcome to our world
Has this been forwarded to you by a friend? Sign up to The Monocle Minute and Monocle Weekend Editions to receive your own bulletin of weekday news and weekend treats.
Image credits: Reuters, Getty Images, Shutterstock, Robert Rieger, Lionsgate
from The Monocle Minute & Weekend Edition
To stop receiving all Monocle newsletters, please click here
This email is from Monocle whose registered office is at Midori House, 1 Dorset Street, London, W1U 4EG. You have received this email because you have previously provided us with your email address and subscribed to Monocle bulletins.
© 2023 Monocle.
Text-only version of this email
London / Zürich / Toronto Los Angeles / Hong Kong / Tokyo Friday. 26/05/23 The Monocle Minute SPONSORED BY BERGOS PRIVATE BANK Monocle OPINION / HANNAH LUCINDA SMITH SHIFTING STRATEGIES For two months, Turkey's opposition pursued a radical campaign strategy: meeting the divide-and-rule tactics of the country's president, Recep Tayyip Erdogan, with a message of unity, love and progress. It didn't work. Erdogan took the lead in the first round of presidential elections on 14 May, winning 49.52 per cent of the vote against his rival Kemal Kilicdaroglu's 44.88 per cent. As the country prepares for the run-off on Sunday, Kilicdaroglu (pictured, on banner) has made a sharp about-turn, ditching his heart-shaped hand symbol for hardline rhetoric on refugees and terrorism. The rebrand is unlikely to succeed. Kilicdaroglu's new stance is, in part, an attempt to win the support of Sinan Ogan, the nationalist third candidate who took 5.17 per cent of the vote in the first round. But on Monday evening, Ogan announced that he will back Erdogan because he doesn't believe that the opposition will be able to provide a stable government. Erdogan's party, in coalition with three smaller nationalist and Islamist parties, won a narrow outright majority in the parliamentary elections, meaning that even if Kilicdaroglu wins on Sunday, Erdogan would still have a tool with which to stymie him. Turks – particularly those who remember the rollercoaster rides of ineffective coalition governments in the 1990s – are fearful of unstable governments. Meanwhile, Erdogan is using Kilicdaroglu's connections with the pro-Kurdish Peoples' Democratic Party to suggest that the latter is taking support from the Kurdistan Workers' Party, a proscribed militia. Kilicdaroglu has reacted with vague promises to end terrorism in Turkey but he also won some of his biggest victories in the Kurdish region, so any careless rhetoric might cost him voters there without guaranteeing any new nationalist converts. Once again, Erdogan the arch-populist appears to have checkmated his rivals. Hannah Lucinda Smith is Monocle's Istanbul correspondent. For more opinion, analysis and insight, to Monocle today. ---------------------------------------------------------------------------------------------------------------------------------- DIPLOMACY / CANADA & SAUDI ARABIA MENDING FENCES Saudi Arabia and Canada agreed to restore full diplomatic ties this week, ending one of Riyadh's last major political spats over its human-rights record. The announcement followed discussions between Canada's prime minister, Justin Trudeau, and his Saudi counterpart, Mohammed bin Salman (pictured), on the sidelines of the Asia-Pacific Economic Cooperation forum in Bangkok last November. Jean-Philippe Linteau was also named as Canada's new envoy to Saudi Arabia. "Canada is a lesser but nonetheless useful card for the Saudis to play as the kingdom continues to polish up its image with diplomatic initiatives," Bill Law, editor of Arab Digest, tells The Monocle Minute. "Now Western countries, Canada included, are far less ready to criticise human-rights abuses in the kingdom. Restoring diplomatic ties strengthens the Saudis while further weakening the cause of human rights." ---------------------------------------------------------------------------------------------------------------------------------- BERGOS PRIVATE BANK  MONOCLE f S RO RE B S HUMAN PRIVATE BANKING R R e e We are Bergos AG, an independent Swiss private bank. Though we marked our second year in 2022, our origins can be traced back to 1590 and the founding of the world's second-oldest bank. Located in Zürich and Geneva, our international team of more than 120 experts serves private clients and family entrepreneurs, as well as shipping and Next Gen clients. Our focus: Human Private Banking. This philosophy embodies our bank's aspiration, strength and conviction that people and qualities such as respect, empathy and openness should guide private-banking activities. This approach shapes our initiatives and defines Bergos's outlook towards its clients, employees and stakeholders.  discover more POLITICS / INDIA A HOUSE DIVIDED India is expected to inaugurate its new parliament building in New Delhi on Sunday. The structure, which cost an estimated 9.7bn rupees (€109m), will increase seating capacity and is part of an ambitious project by the government to revamp India's capital city. H LRI RIIERICREwcl L B e NEW PARLIAMENT BUILDING But the decision of the country's prime minister, Narendra Modi, to lead the inauguration, sidelining President Droupadi Murmu, has sparked the ire of opposition leaders, who have accused him of attempting to steal the limelight. Earlier this week, 19 parties issued a statement announcing that they will be boycotting the ceremony and called the move "a direct assault to democracy". As political tensions deepen ahead of the 2024 elections, Modi will be hoping to hold on to the hot seat in the new building. ---------------------------------------------------------------------------------------------------------------------------------- Garls Just hge o i dSo SER EEEEEE ---------------------------------------------------------------------------------------------------------------------------------- BUSINESS / ITALY & GERMANY CHANGING COURSE The financial woes of Alitalia, Italy's former flag carrier, long fuelled rumours of acquisitions and bailouts. When the airline finally ceased operations in October 2021, a new company, ITA Airways, was spun off – but it was always clear that the government wanted to offload the asset. German airline Lufthansa has now signed a deal in which it will initially invest €325m for a 41 per cent stake in the company; that percentage is expected to rise to at least 90 per cent by 2026. Among the potential changes, expect the fleet to grow from 71 aircraft today to 94 over the next four years, as well as improvements in fuel consumption and environmental impact. Also likely are more direct flights to the Americas and a gradual switch from Malpensa to Linate for the airline's Milan hub. Though the finer details remain up in the air, the deal is clearly a boon for Italian aviation. ---------------------------------------------------------------------------------------------------------------------------------- ARCHITECTURE / GREECE WINNING WITH PURPOSE The 2023 Pritzker Prize winner David Chipperfield (pictured) formally received his accolade this week at an award ceremony at the National Technical University of Athens. The institution was an appropriate setting, given that the Charter of Athens – a 1933 document authored by the likes of Le Corbusier and Walter Gropius, which set benchmarks for urban design – was written there. "We must become increasingly committed that architecture has a purpose and that the architectural community can play a bigger role in the way that we plan the future," Chipperfield said in his lecture after the ceremony. "Unlike our predecessors who gathered in this building 90 years ago, we don't have to invent visions of a brave new world but rather secure and protect the one that we have." Let's hope that architects everywhere will listen and place greater emphasis on works that preserve and enhance both urban and natural environments. ---------------------------------------------------------------------------------------------------------------------------------- MONOCLE RADIO / MONOCLE ON CULTURE JUDY BLUME AND 'RETURN TO SEOUL' Robert Bound is joined in the studio by critics Simran Hans and Tim Robey to discuss two new films: a tender coming-of-age tale adapted from a book by Judy Blume, one of America's best-loved children's authors, and Return to Seoul, a moving exploration of identity that unfolds in the bars and hotels of South Korea's capital.  listen to the episode (30 mins) MONOCLE FILMS / GREECE WHY GREEKS LIVE LONGER Nestled in the heart of the Aegean, the island of Ikaria used to be a secluded spot with a humble and unhurried way of life. Today, a third of the island's population lives to be more than 90 years old. We venture to the local kafeneia, wild beaches and abundant allotments to meet the bronzed seniors.  watch the film (3 mins) NEWSLETTER / JOIN US WELCOME TO OUR WORLD Has this been forwarded to you by a friend? Sign up to The Monocle Minute and Monocle Weekend Editions to receive your own bulletin of weekday news and weekend treats.  sign up now   Feedback? get in touch   Read this email online   Manage Newsletters   Share on Twitter   Share on LinkedIn Image credits: Reuters, Getty Images, Shutterstock, Robert Rieger, Lionsgate  from The Monocle Minute & Weekend Edition To stop receiving all Monocle newsletters, please click here This email is from Monocle whose registered office is at Midori House, 1 Dorset Street, London, W1U 4EG. You have received this email because you have previously provided us with your email address and subscribed to Monocle bulletins. © 2023 Monocle. M
Show all
The Latest Emails Sent By monocle.com
More Emails, Deals & Coupons From monocle.com
Email Offers, Discounts & Promos From Our Top Stores