The Monocle Minute – Friday 22 September 2023
monocle.com sent this email to their subscribers on September 22, 2023.
Diplomacy

|

ALEKSANDRA GADZALA TIRZIU
Sense of security
The US and 31 countries from Europe, Africa and the Americas have launched the Partnership for Atlantic Co-operation as Washington seeks to shore up relations with developing nations. The alliance was agreed on the sidelines of the UN General Assembly as part of a wider attempt to offer a viable alternative to China's growing global political and economic clout.
The initiative is fundamentally centred around the climate and sustainability but does little to grant nations in the Global South what they have long coveted: a meaningful say in matters of security and the economy. And it seems likely that it never will. According to its declaration, the co-operation will not deal with issues of "defence, security and governance" – areas in which Beijing is focusing its efforts.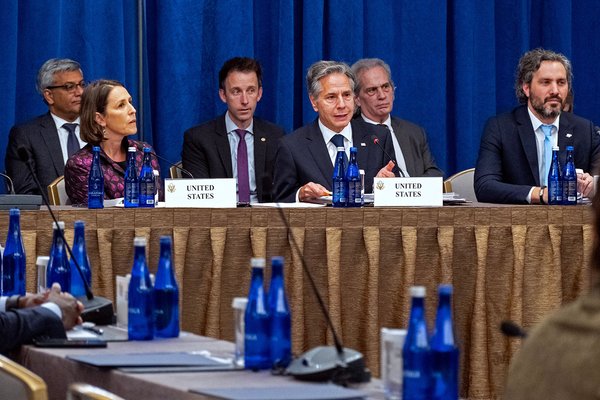 State of play: Antony Blinken speaks at the Ministerial Meeting on Atlantic Co-operation
China currently has plans for a military base in Equatorial Guinea, now a signatory to the Partnership for Atlantic Co-operation, and probably has its sights set on building another base in Angola. Thousands of African military and security officers, such as members of the Nigerian Navy, train in China every year, with the tutelage often coming as part of a comprehensive package including financial aid for infrastructure and education. Brazil, Guyana and Argentina – now part of the US-led coalition – have also recently strengthened their economic and security ties to China, with Argentina set to join Brics in 2024. Like other South American nations, it is part of China's Global Security Initiative, which aims to advance "common, co-operative security". Though the underlying framework is Beijing's, for many countries in the Global South, the notion of a non-Western and ostensibly collaborative style of governance is appealing.
The Partnership for Atlantic Co-operation, therefore, is a step in the right direction. But in Washington's courtship of developing nations, there is still more ground to cover. Sustainability matters but for many, issues of trade, security and power are far more important.
Aleksandra Gadzala Tirziu is the founder of geopolitical risk and public affairs firm Magpie Advisory and a senior non-resident fellow with the Atlantic Council think-tank. For more opinion, analysis and insight, to Monocle today.
---
Defence

|

Middle East
Sisters in arms
About a 30-minute drive out of Erbil, Iraqi Kurdistan's bustling capital, there is a scattering of low huts that make up the camp of the armed Iranian-Kurdish militia group known as Kurdistan Freedom Party (PAK). Not unusually for Kurdish militants (known as peshmerga), this is an all-female camp. Its numbers have grown as a result of women fleeing Iran following the death of Mahsa Amini, a 22-year-old Iranian-Kurdish woman, who was beaten and killed in the custody of the state-backed police last year. "In Iran, the Kurdish flag, symbols and names are forbidden," says Media, a 19-year-old from Tehran who was beaten and imprisoned during the government crackdown that followed the protests.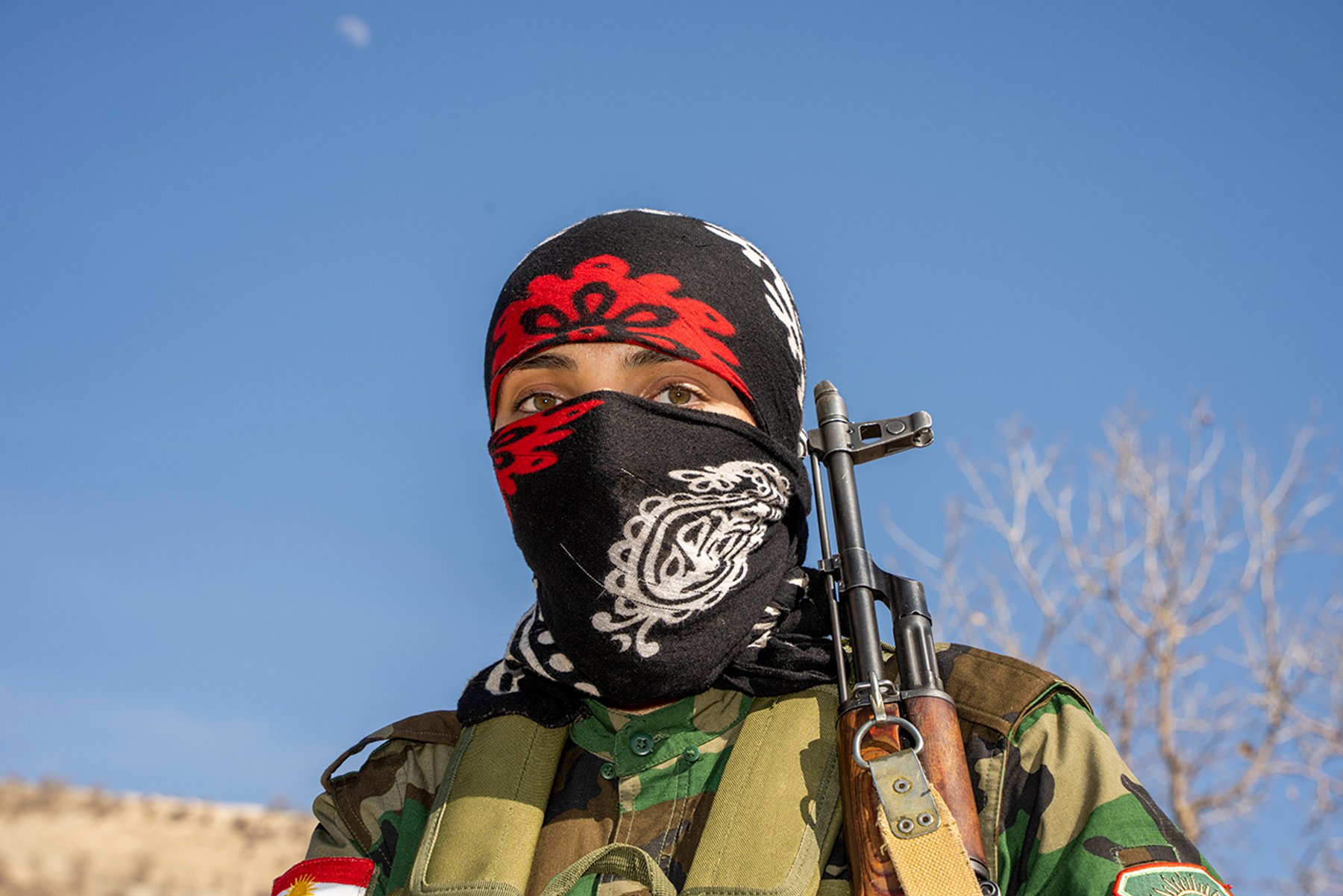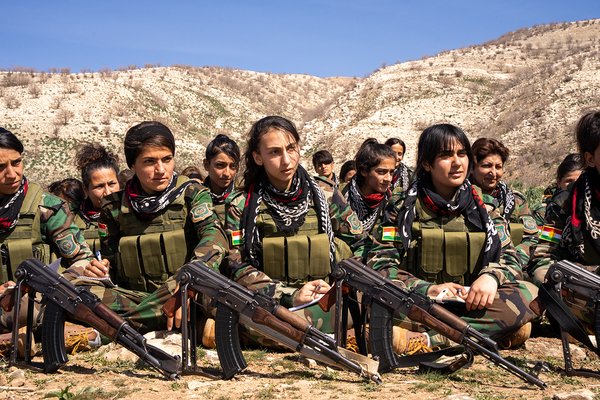 This week, a year on from Amini's death, the Iranian parliament passed a law that seeks harsher penalties for women and girls who fail to observe its strict legal restrictions on clothing, including a prison sentence of up to 10 years. Tehran is also pressuring the Iraqi-Kurdish authorities to disarm the fighters in their territory. "Our movement hasn't been crushed, even by severe repression," Kawsar Fattahi, a peshmerga commander, tells Monocle. "All revolutions take time; they don't happen overnight."
Read our full report on the Kurdish peshmerga in Monocle's October issue, which is available on newsstands and online now. Or so that you never miss an issue.
---
Groupe ADP MONOCLE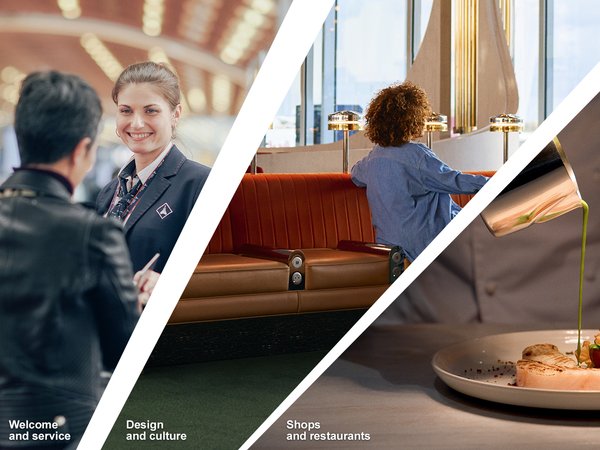 Welcome, wherever you go
Groupe ADP always aims to offer excellence in hospitality at every airport within its network. It has five airports ranked in Skytrax's top 100 airports in the world, including Paris-Charles De Gaulle and Delhi – voted "best airport in Europe" and "best airport in India and South Asia" respectively.
Design

|

Spain
Fun of the fair
The designers, retailers and firms that have flocked to this week's Feria Hábitat València have one last day to make an impression. Spread across 96,000 sq m, Spain's mecca of best-in-class furniture and lighting that once stood in Salone del Mobile's shadow has now found a dynamic groove of its own. "This fair gives you the opportunity to have a more intimate connection with companies," Héctor Serrano, a València-born industrial designer, tells The Monocle Minute as he mills around the Ágora Nude, the fair's dedicated space for up-and-coming designers.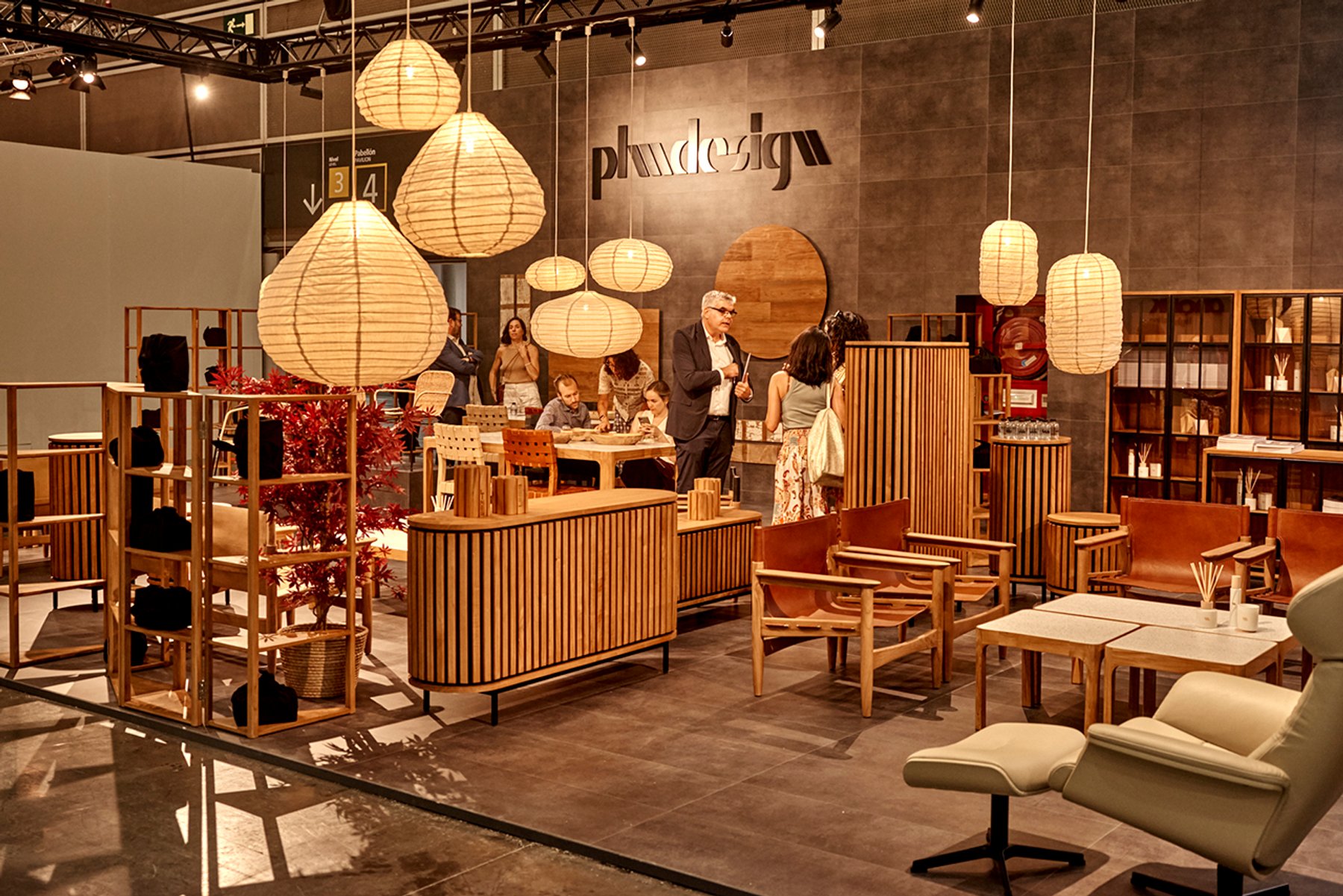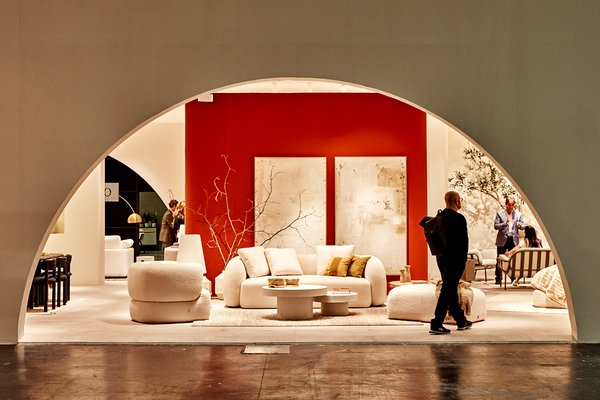 Alongside fresh faces and odes to icons such as Gabriel Teixidó and Miguel Milà, household Spanish brands, including Santa & Cole, Lladró and Vondom, were also in attendance. Ramón Esteve, one of outdoor furniture firm Vondom's veteran designers, agrees with Serrano on the benefits of a smaller-scale set-up. "València is good for companies that don't have the power to go to Salone," he says. "Here, they can catch a client's eye and provide consumers with solutions that they won't find in Milan."
---
TOURISM

|

China
Sporting chance
The 19th edition of the Asian Games kicks off tomorrow in the city of Hangzhou in eastern China. With about 12,000 athletes from 45 countries and territories across the continent competing in almost 500 events, it is one of the region's most significant sporting events. Xi Jinping will attend the opening ceremony and host a welcome banquet for other leaders in attendance. The quadrennial competition was originally scheduled to take place in 2022 but was delayed as a result of coronavirus restrictions. Though domestic travel has rebounded and Chinese are going abroad again, international tourism to the country has been slow to recover: several months after coronavirus travel rules were lifted, the number of foreign visitors has stalled at between 5 and 10 per cent of pre-pandemic figures. As one of the first major public events held in China since the government abandoned its "zero-Covid" policy, the Asian Games is an important signal that the country is open to the rest of the world.
---
Photo of the week

|

Paris
Liberty, equality, recovery
One of the Louvre museum's most iconic masterpieces, Eugène Delacroix's La Liberté guidant le peuple (Liberty leading the people), was taken off its rails by museum workers this week to undergo restoration.
According to the Louvre's paintings director, Sébastien Allard, it is part of a major restoration campaign for large-format works from the 19th century, which launched in 2019 and is expected to last until spring 2024. The painting was originally made to commemorate the July revolution of 1830 when King Charles X was overthrown but it has, with time, become a wider symbol of the French Republic.
---
Monocle Radio

|

The Urbanist
How activism is saving our cities
We explore the efforts of one man who galvanised Ukraine to build back better and the battle against the redevelopment of a cultural hub in Helsinki.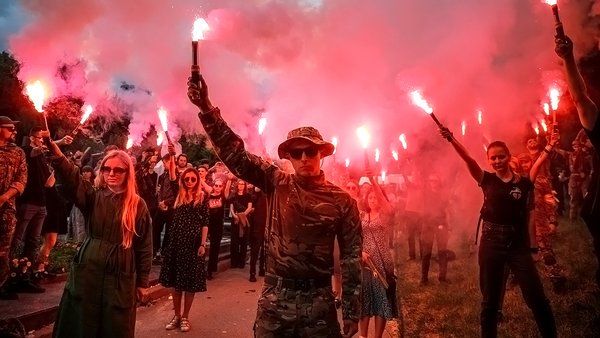 ---
Newsletter

|

join us
Welcome to our world
Has this been forwarded to you by a friend? Sign up to The Monocle Minute and Monocle Weekend Editions to receive your own bulletin of weekday news and weekend treats.
Image credits:

Getty Images, Peter van Agtmael, Carlos Chavarría
from The Monocle Minute & Weekend Edition.
This email is from Monocle whose registered office is at Midori House, 1 Dorset Street, London, W1U 4EG. You have received this email because you have previously provided us with your email address and subscribed to Monocle bulletins.
Text-only version of this email
Monocle London | Zürich | Milan | Tokyo | Bangkok | Singapore | Los Angeles Friday 22/09/23 The Monocle Minute Sponsored by GROUPE ADP THE OPINION DIPLOMACY | ALEKSANDRA GADZALA TIRZIU SENSE OF SECURITY The US and 31 countries from Europe, Africa and the Americas have launched the Partnership for Atlantic Co-operation as Washington seeks to shore up relations with developing nations. The alliance was agreed on the sidelines of the UN General Assembly as part of a wider attempt to offer a viable alternative to China's growing global political and economic clout. The initiative is fundamentally centred around the climate and sustainability but does little to grant nations in the Global South what they have long coveted: a meaningful say in matters of security and the economy. And it seems likely that it never will. According to its declaration, the co-operation will not deal with issues of "defence, security and governance" – areas in which Beijing is focusing its efforts. State of play: Antony Blinken speaks at the Ministerial Meeting on Atlantic Co-operation  China currently has plans for a military base in Equatorial Guinea, now a signatory to the Partnership for Atlantic Co-operation, and probably has its sights set on building another base in Angola. Thousands of African military and security officers, such as members of the Nigerian Navy, train in China every year, with the tutelage often coming as part of a comprehensive package including financial aid for infrastructure and education. Brazil, Guyana and Argentina – now part of the US-led coalition – have also recently strengthened their economic and security ties to China, with Argentina set to join Brics in 2024. Like other South American nations, it is part of China's Global Security Initiative, which aims to advance "common, co-operative security". Though the underlying framework is Beijing's, for many countries in the Global South, the notion of a non-Western and ostensibly collaborative style of governance is appealing. The Partnership for Atlantic Co-operation, therefore, is a step in the right direction. But in Washington's courtship of developing nations, there is still more ground to cover. Sustainability matters but for many, issues of trade, security and power are far more important. Aleksandra Gadzala Tirziu is the founder of geopolitical risk and public affairs firm Magpie Advisory and a senior non-resident fellow with the Atlantic Council think-tank. For more opinion, analysis and insight, to Monocle today. Share this story. ---------------------------------------------------------------------------------------------------------------------------------- BRIEFINGS DEFENCE | MIDDLE EAST SISTERS IN ARMS About a 30-minute drive out of Erbil, Iraqi Kurdistan's bustling capital, there is a scattering of low huts that make up the camp of the armed Iranian-Kurdish militia group known as Kurdistan Freedom Party (PAK). Not unusually for Kurdish militants (known as peshmerga), this is an all-female camp. Its numbers have grown as a result of women fleeing Iran following the death of Mahsa Amini, a 22-year-old Iranian-Kurdish woman, who was beaten and killed in the custody of the state-backed police last year. "In Iran, the Kurdish flag, symbols and names are forbidden," says Media, a 19-year-old from Tehran who was beaten and imprisoned during the government crackdown that followed the protests. This week, a year on from Amini's death, the Iranian parliament passed a law that seeks harsher penalties for women and girls who fail to observe its strict legal restrictions on clothing, including a prison sentence of up to 10 years. Tehran is also pressuring the Iraqi-Kurdish authorities to disarm the fighters in their territory. "Our movement hasn't been crushed, even by severe repression," Kawsar Fattahi, a peshmerga commander, tells Monocle. "All revolutions take time; they don't happen overnight." Read our full report on the Kurdish peshmerga in Monocle's October issue, which is available on newsstands and online now. Or so that you never miss an issue. Share this story. ---------------------------------------------------------------------------------------------------------------------------------- GROUPE ADP  MONOCLE WELCOME, WHEREVER YOU GO Groupe ADP always aims to offer excellence in hospitality at every airport within its network. It has five airports ranked in Skytrax's top 100 airports in the world, including Paris-Charles De Gaulle and Delhi – voted "best airport in Europe" and "best airport in India and South Asia" respectively. Discover more DESIGN | SPAIN FUN OF THE FAIR The designers, retailers and firms that have flocked to this week's Feria Hábitat València have one last day to make an impression. Spread across 96,000 sq m, Spain's mecca of best-in-class furniture and lighting that once stood in Salone del Mobile's shadow has now found a dynamic groove of its own. "This fair gives you the opportunity to have a more intimate connection with companies," Héctor Serrano, a València-born industrial designer, tells The Monocle Minute as he mills around the Ágora Nude, the fair's dedicated space for up-and-coming designers. Alongside fresh faces and odes to icons such as Gabriel Teixidó and Miguel Milà, household Spanish brands, including Santa & Cole, Lladró and Vondom, were also in attendance. Ramón Esteve, one of outdoor furniture firm Vondom's veteran designers, agrees with Serrano on the benefits of a smaller-scale set-up. "València is good for companies that don't have the power to go to Salone," he says. "Here, they can catch a client's eye and provide consumers with solutions that they won't find in Milan." Share this story. ---------------------------------------------------------------------------------------------------------------------------------- ---------------------------------------------------------------------------------------------------------------------------------- TOURISM | CHINA SPORTING CHANCE The 19th edition of the Asian Games kicks off tomorrow in the city of Hangzhou in eastern China. With about 12,000 athletes from 45 countries and territories across the continent competing in almost 500 events, it is one of the region's most significant sporting events. Xi Jinping will attend the opening ceremony and host a welcome banquet for other leaders in attendance. The quadrennial competition was originally scheduled to take place in 2022 but was delayed as a result of coronavirus restrictions. Though domestic travel has rebounded and Chinese are going abroad again, international tourism to the country has been slow to recover: several months after coronavirus travel rules were lifted, the number of foreign visitors has stalled at between 5 and 10 per cent of pre-pandemic figures. As one of the first major public events held in China since the government abandoned its "zero-Covid" policy, the Asian Games is an important signal that the country is open to the rest of the world. Share this story. ---------------------------------------------------------------------------------------------------------------------------------- ---------------------------------------------------------------------------------------------------------------------------------- ---------------------------------------------------------------------------------------------------------------------------------- BEYOND THE HEADLINES PHOTO OF THE WEEK | PARIS LIBERTY, EQUALITY, RECOVERY One of the Louvre museum's most iconic masterpieces, Eugène Delacroix's La Liberté guidant le peuple (Liberty leading the people), was taken off its rails by museum workers this week to undergo restoration. According to the Louvre's paintings director, Sébastien Allard, it is part of a major restoration campaign for large-format works from the 19th century, which launched in 2019 and is expected to last until spring 2024. The painting was originally made to commemorate the July revolution of 1830 when King Charles X was overthrown but it has, with time, become a wider symbol of the French Republic. Share this story. ---------------------------------------------------------------------------------------------------------------------------------- MONOCLE RADIO | THE URBANIST HOW ACTIVISM IS SAVING OUR CITIES We explore the efforts of one man who galvanised Ukraine to build back better and the battle against the redevelopment of a cultural hub in Helsinki. Listen to the episode. Share this story. ---------------------------------------------------------------------------------------------------------------------------------- NEWSLETTER | JOIN US WELCOME TO OUR WORLD Has this been forwarded to you by a friend? Sign up to The Monocle Minute and Monocle Weekend Editions to receive your own bulletin of weekday news and weekend treats. Sign up now Read this email online Send us your feedback Share on linkedin Share on twitter Image credits: Getty Images, Peter van Agtmael, Carlos Chavarría  from The Monocle Minute & Weekend Edition. This email is from Monocle whose registered office is at Midori House, 1 Dorset Street, London, W1U 4EG. You have received this email because you have previously provided us with your email address and subscribed to Monocle bulletins. © 2023 Monocle
Show all
The Latest Emails Sent By monocle.com
More Emails, Deals & Coupons From monocle.com
Email Offers, Discounts & Promos From Our Top Stores