The Monocle Minute – Friday 2 June 2023
monocle.com sent this email to their subscribers on June 2, 2023.
London / Zürich / Toronto /
Los Angeles / Hong Kong / Tokyo

SPONSORED BY

Opinion /

Fernando Augusto Pacheco
Off the charts
If you tune in to The Global Countdown, my weekly show on Monocle Radio, you might know that I am a pop-chart obsessive. Every week I round up the top songs from different countries and also pay close attention to the global cinema box office and TV ratings. I like to know what people are enjoying but the idea of what constitutes a hit is growing increasingly nuanced. The more choices that we have, the more divided the audience seems to become. Plus, isn't there a difference between what makes a splash and what lasts?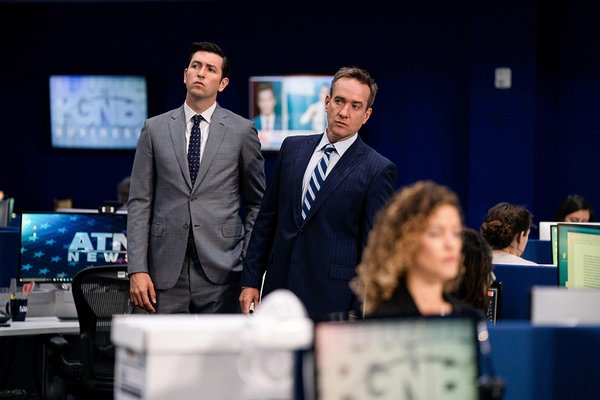 Two interesting cases caught my eye this week. The much talked-about HBO TV show Succession (pictured) came to an end and attracted a series-record audience of 2.9 million viewers in the US. That's a decent number but far lower than less talked-about (perhaps, dare I say, lower-brow) series such as Young Sheldon, which 9.3 million people watched.
It is an example of how the numbers don't mean what they used to. What Succession has is cultural cachet. From the clothes that the characters wear to its intricate, outrageous and smart dialogue, it's the kind of series that people will take pleasure in unpicking for years to come.
In music, Kylie Minogue is back with a new single, "Padam Padam". It's a sexy electro song that is perfect for the summer and already playing on Monocle Radio. Despite its extensive coverage and social-media buzz, the song only reached number 26 in the UK's official charts – a long way off the coveted top 10. "Miracle", a decent trance single by Calvin Harris and Ellie Goulding, has dominated the top spot for seven weeks but I have a feeling that "Padam Padam" has greater staying power.
Music charts, box-office numbers and TV ratings are important industry markers and I will continue to follow them. In today's world, though, they don't tell the whole story.
Fernando Augusto Pacheco is Monocle Radio's senior correspondent and host of 'The Stack' and 'The Global Countdown'. For more opinion, analysis and insight, to Monocle today.
---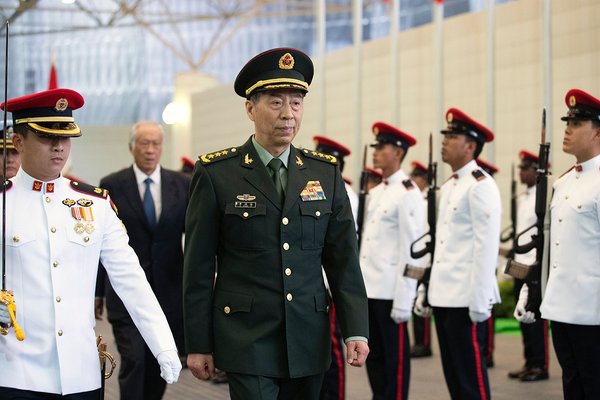 SECURITY /

CHINA & USA
Cold front
Asia's top security meeting, the annual Shangri-La Dialogue, kicks off today in Singapore and runs until Sunday. Convened by the International Institute for Strategic Studies (IISS), it will host nearly 600 delegates including defence officials such as China's Li Shangfu (pictured), diplomats and security analysts for multilateral talks. The top issues on the agenda will include the war in Ukraine, relations between China and Taiwan, and North Korea's weapons programmes. But Beijing's refusal to hold a bilateral meeting between the US and Chinese defence ministers has dominated talks. "This is not a dramatic sign that tensions might spiral," Scott Lucas, a professor of international politics at University College Dublin, tells The Monocle Minute. "In recent weeks, China has signalled its wish to build better relations with European countries and has distanced itself from Moscow. Though direct communication between the US and China would be better, they both talk and negotiate through mediators, such as Europe."
For more on this year's Shangri-La Dialogue, tune in to Friday's episode of 'The Globalist' on Monocle Radio at 07.00 London time.
---
Bergos Private Bank MONOCLE
We are Bergos AG, an independent Swiss private bank. Though we marked our second year in 2022, our origins can be traced back to 1590 and the founding of the world's second-oldest bank. Located in Zürich and Geneva, our international team of more than 120 experts serves private clients and family entrepreneurs, as well as shipping and Next Gen clients. Our focus: Human Private Banking. This philosophy embodies our bank's aspiration, strength and conviction that people and qualities such as respect, empathy and openness should guide private-banking activities. This approach shapes our initiatives and defines Bergos's outlook towards its clients, employees and stakeholders.
ECONOMY /

ITALY
Age-old problem
The governor of Italy's central bank, Ignazio Visco, has been sharing his thoughts as he prepares to wrap up his 12-year tenure in November – and they might not be what the country's far-right government wants to hear. He has painted a dire picture of Italy's demographic decline and how it will affect the future jobs market. In only three years, the country's working-age population – those aged between 15 and 64 – has fallen by nearly 800,000 people and the situation isn't improving.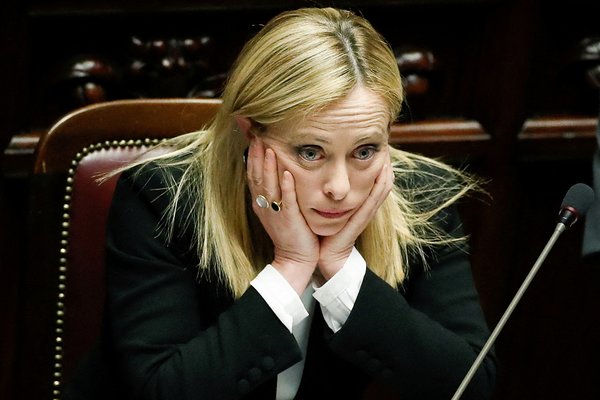 Visco has suggested that Italians could work beyond the "conventional [age] limit" of 64, while more young people and women should be encouraged into the market. The part that the government might be less keen to hear? Net migration, Visco said, needs to rise. While Italy's prime minister, Giorgia Meloni (pictured), preaches the importance of upping the national birth rate, there could be another simple solution: migrant labour.
---
AVIATION /

BRAZIL
Beginning the descent
Galeão (pictured) was once Rio de Janeiro's busiest airport but traveller numbers have declined from 17 million in 2014 to less than six million last year. Coronavirus isn't to blame; other airports in Brazil have returned to – or even exceeded – pre-pandemic levels. Among them is Santos Dumont, a smaller airport that also serves Rio. More than 10 million people used it last year, making it the country's fifth busiest (Galeão is 10th).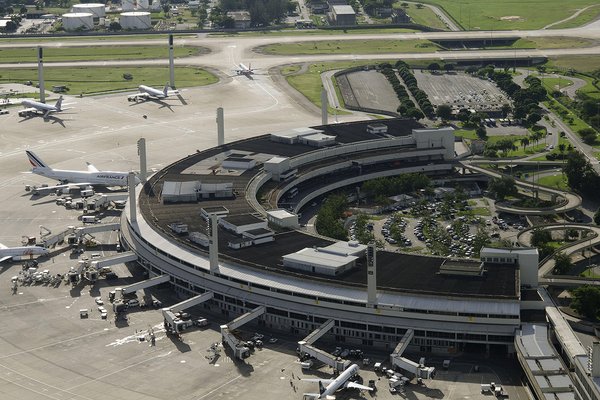 However, Santos Dumont's boost in traveller numbers isn't enough to compensate for Galeão's losses and Rio's mayor, Eduardo Paes, is concerned that the larger airport's decline could leave the city increasingly disconnected. From August the federal government will start limiting the number of passengers coming into Santos Dumont, with a target of 8.5 million in 2024. It's an odd solution. To attract more arrivals, Rio needs to set its sights higher. It could, for instance, invest in improvements to Galeão's dangerous and off-putting expressway, while also expanding Santos Dumont, which is suffering from delays as a result of its popularity.
For more agenda-setting stories on aviation and urban planning, pick up a copy of Monocle's June issue, which is on sale now. Or today so that you never miss an issue.
---
DESIGN /

UK
Just my type
UK graphic designer and typographer Neville Brody has just released his latest monograph, The Graphic Language of Neville Brody 3. Published by Thames & Hudson, it showcases the past 25 years of his work. Brody has produced an unrivalled portfolio spanning editorial work, typography, brand design and information graphics. He visited Monocle HQ to talk about the book.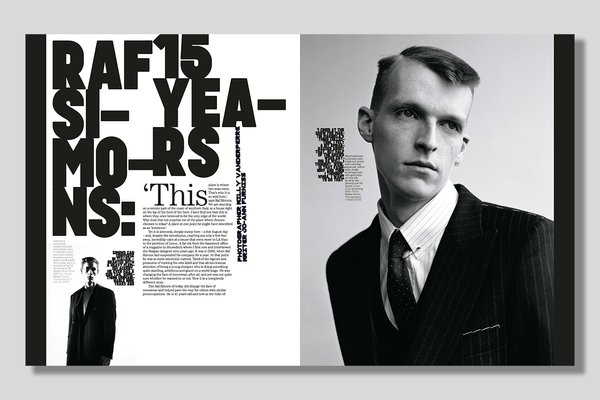 Your first The Graphic Language… book was published in 1988 and the second in 1994. Why this one now?
I was waiting until I had enough work but ended up waiting too long and realised that I had far too much. This book is a distillation of 50 per cent of what I've done since 1994. The process involved curating, editing and going through everything. To be honest, it's been a five- or six-year journey just getting it on the table.
To what extent do you feel that the medium is the message?
Graphic design is about how you present an idea, which in turn can be received in different ways. If you change the typeface, the message has changed completely. So presenting graphic design through graphic design becomes a double challenge: you must reinterpret everything again, find new ways to engage with the audience and bring new dimensions to that work.
Do you have a favourite type of work or project?
My favourite projects are the ones where we create a system. I think about these things in terms of jazz: you have a scale, your instrument and a structure; then, within that, you have improvisation and expression. Graphic design is about melding those things together. So, in a way, my favourite piece of work was putting this book together.
For our full interview with Neville Brody, listen to episode 561 of 'The Stack' on Monocle Radio.
---
Monocle Radio /

Monocle On Culture
'The Stones and Brian Jones'
Acclaimed documentary film-maker Nick Broomfield is known for his intimate portrayals of his subjects, who are often ill-fated musicians. His back catalogue includes documentaries about Whitney Houston and Kurt Cobain. Now he has turned his attention to The Rolling Stones and the rise and fall of the band's founding member Brian Jones. Broomfield joins Robert Bound in the studio to tell him about the film, his unique style and his thoughts on the state of today's documentary-making scene.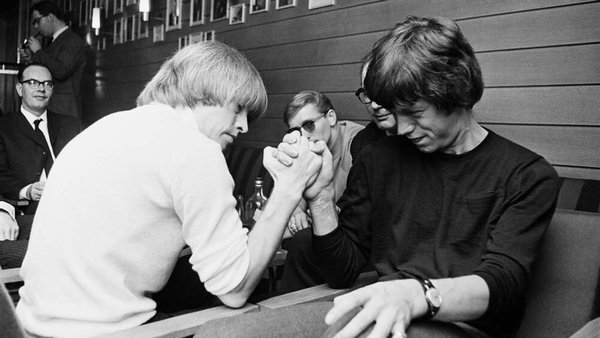 newsletter /

join us
Welcome to our world
Has this been forwarded to you by a friend? Sign up to The Monocle Minute and Monocle Weekend Editions to receive your own bulletin of weekday news and weekend treats.
Image credits: Alamy, Shutterstock, Reuters, Bent Rej
from The Monocle Minute & Weekend Edition
To stop receiving all Monocle newsletters, please click here
This email is from Monocle whose registered office is at Midori House, 1 Dorset Street, London, W1U 4EG. You have received this email because you have previously provided us with your email address and subscribed to Monocle bulletins.
© 2023 Monocle.
Text-only version of this email
London / Zürich / Toronto Los Angeles / Hong Kong / Tokyo Friday. 02/06/23 The Monocle Minute SPONSORED BY BERGOS PRIVATE BANK Monocle OPINION / FERNANDO AUGUSTO PACHECO OFF THE CHARTS If you tune in to The Global Countdown, my weekly show on Monocle Radio, you might know that I am a pop-chart obsessive. Every week I round up the top songs from different countries and also pay close attention to the global cinema box office and TV ratings. I like to know what people are enjoying but the idea of what constitutes a hit is growing increasingly nuanced. The more choices that we have, the more divided the audience seems to become. Plus, isn't there a difference between what makes a splash and what lasts? Two interesting cases caught my eye this week. The much talked-about HBO TV show Succession (pictured) came to an end and attracted a series-record audience of 2.9 million viewers in the US. That's a decent number but far lower than less talked-about (perhaps, dare I say, lower-brow) series such as Young Sheldon, which 9.3 million people watched. It is an example of how the numbers don't mean what they used to. What Succession has is cultural cachet. From the clothes that the characters wear to its intricate, outrageous and smart dialogue, it's the kind of series that people will take pleasure in unpicking for years to come. In music, Kylie Minogue is back with a new single, "Padam Padam". It's a sexy electro song that is perfect for the summer and already playing on Monocle Radio. Despite its extensive coverage and social-media buzz, the song only reached number 26 in the UK's official charts – a long way off the coveted top 10. "Miracle", a decent trance single by Calvin Harris and Ellie Goulding, has dominated the top spot for seven weeks but I have a feeling that "Padam Padam" has greater staying power. Music charts, box-office numbers and TV ratings are important industry markers and I will continue to follow them. In today's world, though, they don't tell the whole story. Fernando Augusto Pacheco is Monocle Radio's senior correspondent and host of 'The Stack' and 'The Global Countdown'. For more opinion, analysis and insight, to Monocle today. ---------------------------------------------------------------------------------------------------------------------------------- SECURITY / CHINA & USA COLD FRONT Asia's top security meeting, the annual Shangri-La Dialogue, kicks off today in Singapore and runs until Sunday. Convened by the International Institute for Strategic Studies (IISS), it will host nearly 600 delegates including defence officials such as China's Li Shangfu (pictured), diplomats and security analysts for multilateral talks. The top issues on the agenda will include the war in Ukraine, relations between China and Taiwan, and North Korea's weapons programmes. But Beijing's refusal to hold a bilateral meeting between the US and Chinese defence ministers has dominated talks. "This is not a dramatic sign that tensions might spiral," Scott Lucas, a professor of international politics at University College Dublin, tells The Monocle Minute. "In recent weeks, China has signalled its wish to build better relations with European countries and has distanced itself from Moscow. Though direct communication between the US and China would be better, they both talk and negotiate through mediators, such as Europe." For more on this year's Shangri-La Dialogue, tune in to Friday's episode of 'The Globalist' on Monocle Radio at 07.00 London time. ---------------------------------------------------------------------------------------------------------------------------------- BERGOS PRIVATE BANK   MONOCLE f S RO RE B S HUMAN PRIVATE BANKING R R e e We are Bergos AG, an independent Swiss private bank. Though we marked our second year in 2022, our origins can be traced back to 1590 and the founding of the world's second-oldest bank. Located in Zürich and Geneva, our international team of more than 120 experts serves private clients and family entrepreneurs, as well as shipping and Next Gen clients. Our focus: Human Private Banking. This philosophy embodies our bank's aspiration, strength and conviction that people and qualities such as respect, empathy and openness should guide private-banking activities. This approach shapes our initiatives and defines Bergos's outlook towards its clients, employees and stakeholders.  discover more ECONOMY / ITALY AGE-OLD PROBLEM The governor of Italy's central bank, Ignazio Visco, has been sharing his thoughts as he prepares to wrap up his 12-year tenure in November – and they might not be what the country's far-right government wants to hear. He has painted a dire picture of Italy's demographic decline and how it will affect the future jobs market. In only three years, the country's working-age population – those aged between 15 and 64 – has fallen by nearly 800,000 people and the situation isn't improving. o Visco has suggested that Italians could work beyond the "conventional [age] limit" of 64, while more young people and women should be encouraged into the market. The part that the government might be less keen to hear? Net migration, Visco said, needs to rise. While Italy's prime minister, Giorgia Meloni (pictured), preaches the importance of upping the national birth rate, there could be another simple solution: migrant labour. ---------------------------------------------------------------------------------------------------------------------------------- Dwgge mternet bot to handle my money. EEEEEEEEEEEEEEEEEEEEEEEEEEE ---------------------------------------------------------------------------------------------------------------------------------- AVIATION / BRAZIL BEGINNING THE DESCENT Galeão (pictured) was once Rio de Janeiro's busiest airport but traveller numbers have declined from 17 million in 2014 to less than six million last year. Coronavirus isn't to blame; other airports in Brazil have returned to – or even exceeded – pre-pandemic levels. Among them is Santos Dumont, a smaller airport that also serves Rio. More than 10 million people used it last year, making it the country's fifth busiest (Galeão is 10th). However, Santos Dumont's boost in traveller numbers isn't enough to compensate for Galeão's losses and Rio's mayor, Eduardo Paes, is concerned that the larger airport's decline could leave the city increasingly disconnected. From August the federal government will start limiting the number of passengers coming into Santos Dumont, with a target of 8.5 million in 2024. It's an odd solution. To attract more arrivals, Rio needs to set its sights higher. It could, for instance, invest in improvements to Galeão's dangerous and off-putting expressway, while also expanding Santos Dumont, which is suffering from delays as a result of its popularity. For more agenda-setting stories on aviation and urban planning, pick up a copy of Monocle's June issue, which is on sale now. Or today so that you never miss an issue. ---------------------------------------------------------------------------------------------------------------------------------- DESIGN / UK JUST MY TYPE UK graphic designer and typographer Neville Brody has just released his latest monograph, The Graphic Language of Neville Brody 3. Published by Thames & Hudson, it showcases the past 25 years of his work. Brody has produced an unrivalled portfolio spanning editorial work, typography, brand design and information graphics. He visited Monocle HQ to talk about the book. Your first The Graphic Language… book was published in 1988 and the second in 1994. Why this one now? I was waiting until I had enough work but ended up waiting too long and realised that I had far too much. This book is a distillation of 50 per cent of what I've done since 1994. The process involved curating, editing and going through everything. To be honest, it's been a five- or six-year journey just getting it on the table. To what extent do you feel that the medium is the message? Graphic design is about how you present an idea, which in turn can be received in different ways. If you change the typeface, the message has changed completely. So presenting graphic design through graphic design becomes a double challenge: you must reinterpret everything again, find new ways to engage with the audience and bring new dimensions to that work. Do you have a favourite type of work or project? My favourite projects are the ones where we create a system. I think about these things in terms of jazz: you have a scale, your instrument and a structure; then, within that, you have improvisation and expression. Graphic design is about melding those things together. So, in a way, my favourite piece of work was putting this book together. For our full interview with Neville Brody, listen to episode 561 of 'The Stack' on Monocle Radio. ---------------------------------------------------------------------------------------------------------------------------------- MONOCLE RADIO / MONOCLE ON CULTURE 'THE STONES AND BRIAN JONES' Acclaimed documentary film-maker Nick Broomfield is known for his intimate portrayals of his subjects, who are often ill-fated musicians. His back catalogue includes documentaries about Whitney Houston and Kurt Cobain. Now he has turned his attention to The Rolling Stones and the rise and fall of the band's founding member Brian Jones. Broomfield joins Robert Bound in the studio to tell him about the film, his unique style and his thoughts on the state of today's documentary-making scene.  listen to the episode (30 mins) NEWSLETTER / JOIN US WELCOME TO OUR WORLD Has this been forwarded to you by a friend? Sign up to The Monocle Minute and Monocle Weekend Editions to receive your own bulletin of weekday news and weekend treats.  sign up now   Feedback? get in touch   Read this email online   Manage Newsletters   Share on Twitter   Share on LinkedIn Image credits: Alamy, Shutterstock, Reuters, Bent Rej  from The Monocle Minute & Weekend Edition To stop receiving all Monocle newsletters, please click here This email is from Monocle whose registered office is at Midori House, 1 Dorset Street, London, W1U 4EG. You have received this email because you have previously provided us with your email address and subscribed to Monocle bulletins. © 2023 Monocle. M
Show all
The Latest Emails Sent By monocle.com
More Emails, Deals & Coupons From monocle.com
Email Offers, Discounts & Promos From Our Top Stores