Looking for a stress-free dinnertime? We have you covered.
eMeals sent this email to their subscribers on June 15, 2022.



You're one step closer – We know planning, shopping and cooking for your family can be time-consuming. Let our weekly meal plans and customizable shopping list do the heavy lifting for you!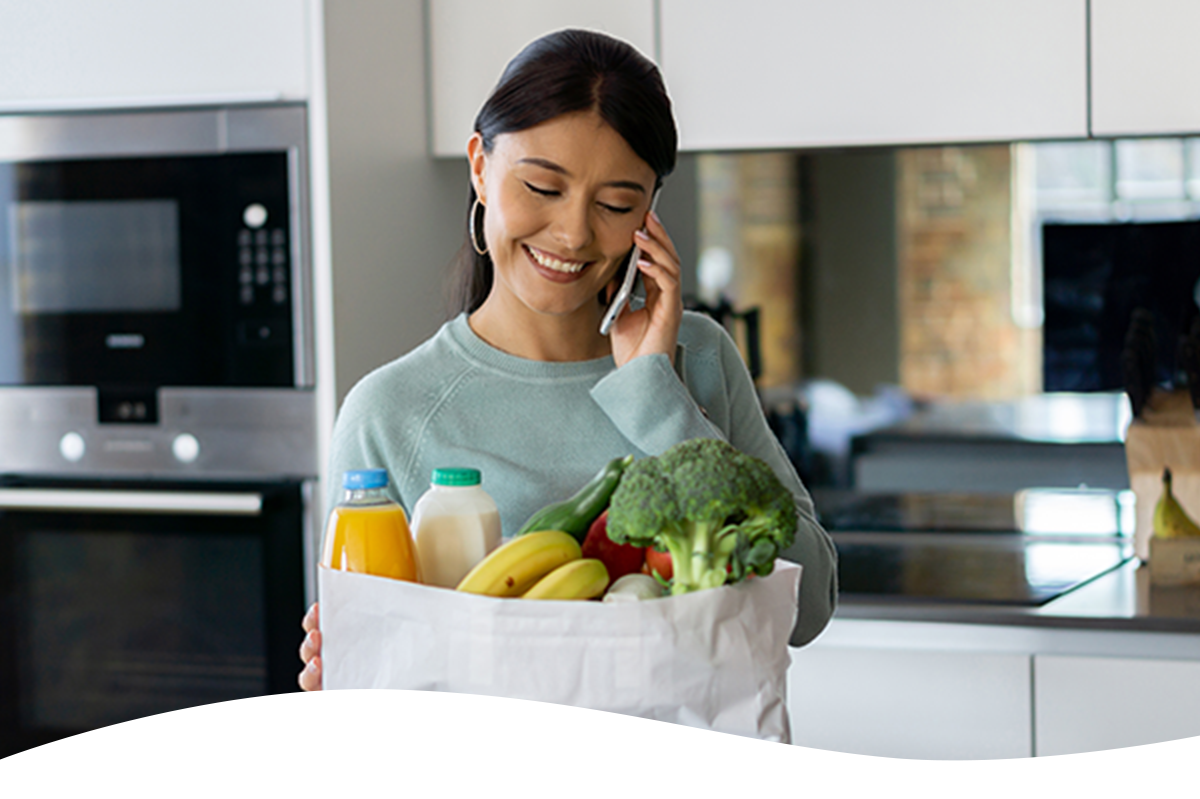 HOW PLANNING WORKS WITH EMEALS


Our team of registered dietitians and nutritionists develop each meal plan.

Streamlined Shopping List
Select your weekly recipes and let our app generate your grocery list.

Grocery Pickup & Delivery
Connect your shopping list directly to one of our online grocery partners.
(100% Risk Free Trial - as low as $5 per month after trial!)

"We save so much money on groceries and it makes shopping groceries that much easier because it does it all for you!!"
- Annie
Copyright © 2022 eMeals, 2101 Devereux Circle, Birmingham, AL 35243
Text-only version of this email
@emeals WHAT'S FOR Dinner? You're one step closer – We know planning, shopping and cooking for your family can be time-consuming. Let our weekly meal plans and customizable shopping list do the heavy lifting for you! Start Your 2 Week Free Trial Happy Mom HOW PLANNING WORKS WITH EMEALS Dietitians Registered Dietitians Our team of registered dietitians and nutritionists develop each meal plan. Our team of registered dietitians and nutritionists develop each meal plan. Shopping List Streamlined Shopping List Select your weekly recipes and let our app generate your grocery list. Select your weekly recipes and let our app generate your grocery list. Grocery Pickup Grocery Pickup & Delivery Connect your shopping list directly to one of our online grocery partners. Connect your shopping list directly to one of our online grocery partners. Get Started Today (100% Risk Free Trial - as low as $5 per month after trial!) "Saves Time & Money" % % K Kk k "We save so much money on groceries and it makes shopping groceries that much easier because it does it all for you!!" - Annie Copyright © 2022 eMeals, 2101 Devereux Circle, Birmingham, AL 35243        
Show all
The Latest Emails Sent By eMeals
More Emails, Deals & Coupons From eMeals
Email Offers, Discounts & Promos From Our Top Stores