You x These Pairs? A Perfect Match!
Dooney & Bourke sent this email to their subscribers on January 25, 2023.
Whether your style leans more toward the matchy matchy or you prefer to make a splash, these pairings are perfect for your everyday!
Valentine's Day Gift Guide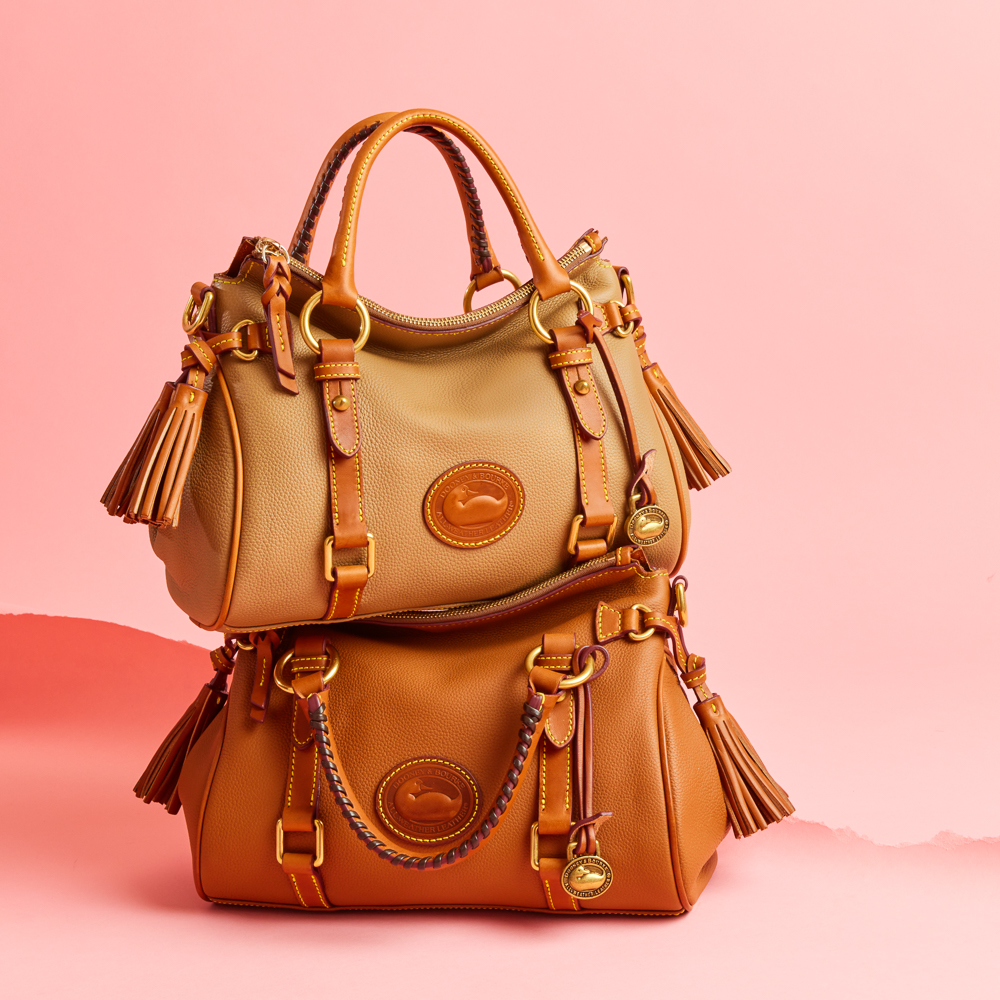 Find the perfect gift for the person you love this Valentine's Day—and maybe you'll find something for yourself too!
Offer ends January 29th, 2023 at 11:59pm PT. Offer available only on dooney.com with code DBLOVE. Discount is not applied towards shipping or sales tax. Discount cannot be applied towards our Dooney App Bag of the Month, Monogram Pendant Collection, Classic Lace Up, Perfectly Priced styles, or In Good Company (Roberta Pieri, and Old Newbury Crafters) brand products. Offer not valid on previously purchased merchandise. Cannot be combined with any other offer. Not redeemable for cash in part or full.
Text-only version of this email
Plus, save 30% off sitewide.  ‌ ‌ ‌ ‌ ‌ ‌ ‌ ‌ ‌ ‌ ‌ ‌ ‌ ‌ ‌ ‌ ‌ ‌ ‌ ‌ ‌ ‌ ‌ ‌ ‌ ‌ ‌ ‌ ‌ ‌ ‌ ‌ ‌ ‌ ‌ ‌ ‌ ‌ ‌ ‌ ‌ ‌ ‌ ‌ ‌ ‌ ‌ ‌ ‌ ‌ ‌ ‌ ‌ ‌ ‌ ‌ ‌ ‌ ‌ ‌ ‌ ‌ ‌ ‌ ‌ ‌ ‌ ‌ ‌ ‌ ‌ ‌  ‌ ‌ ‌ ‌ ‌ ‌ ‌ ‌ ‌ ‌ ‌ ‌ ‌ ‌ ‌ ‌ ‌ ‌ ‌ ‌ ‌ ‌ ‌ ‌ ‌ ‌ ‌ ‌ ‌ ‌ ‌ ‌ ‌ ‌ ‌ ‌ ‌ ‌ ‌ ‌ ‌ ‌ ‌ ‌ ‌ ‌ ‌ ‌ ‌ ‌ Free Economy shipping on orders $119+. Dooney & Bourke DOONEY BOURKE WOMEN MEN TRAVEL SPORTS SHOES SALE SHOP NOW Pogect it Whether your style leans more toward the matchy matchy or you prefer to make a splash, these pairings are perfect for your everyday! FOREVER FLORENTINE Florentine Hattie Drawstring Florentine Continental Clutch SIGNATURE STYLE Gretta Large Sac Gretta Continental Clutch MIX & MATCH Palm Zip Tote g, bt 0 i 3 3 4 i 3 i L L 3 i i b i 3 i 1 s e D S LN S L SR SHOP NOW Valentine's Day Gift Guide SHOP NOW Find the perfect gift for the person you love this Valentine's Day—and maybe you'll find something for yourself too! SHOP NOW 4 easy, interest-free payments - Love it now, pay later with Klarna. 4 EASY, INTEREST-FREE PAYMENTS Love it now, pay later with Klarna. WOMEN MEN TRAVEL SPORTS SHOES SALE Apple App Store Download # Download on the L NS Google Play Download cSpINe Google Play Facebook   Instagram   Twitter   YouTube   Pinterest Customer Service  |  The Dooney Guarantee  |     |   Offer ends January 29th, 2023 at 11:59pm PT. Offer available only on dooney.com with code DBLOVE. Discount is not applied towards shipping or sales tax. Discount cannot be applied towards our Dooney App Bag of the Month, Monogram Pendant Collection, Classic Lace Up, Perfectly Priced styles, or In Good Company (Roberta Pieri, and Old Newbury Crafters) brand products. Offer not valid on previously purchased merchandise. Cannot be combined with any other offer. Not redeemable for cash in part or full. Free Economy shipping on orders $119+. Valid on US orders only. © 2023 Dooney & Bourke.  |    |   Dooney & Bourke | 1 Regent St | Norwalk, CT 06855 | United States
Show all
The Latest Emails Sent By Dooney & Bourke
More Emails, Deals & Coupons From Dooney & Bourke
Email Offers, Discounts & Promos From Our Top Stores