You'll be glad you opened this... How about an extra 25% off select clearance?
Dick's Sporting Goods sent this email to their subscribers on May 25, 2023.
Free Shipping*

Online Only. Exclusions apply. Details

One-Hour Curbside Pickup‡

Grab Your Gear & Go. Details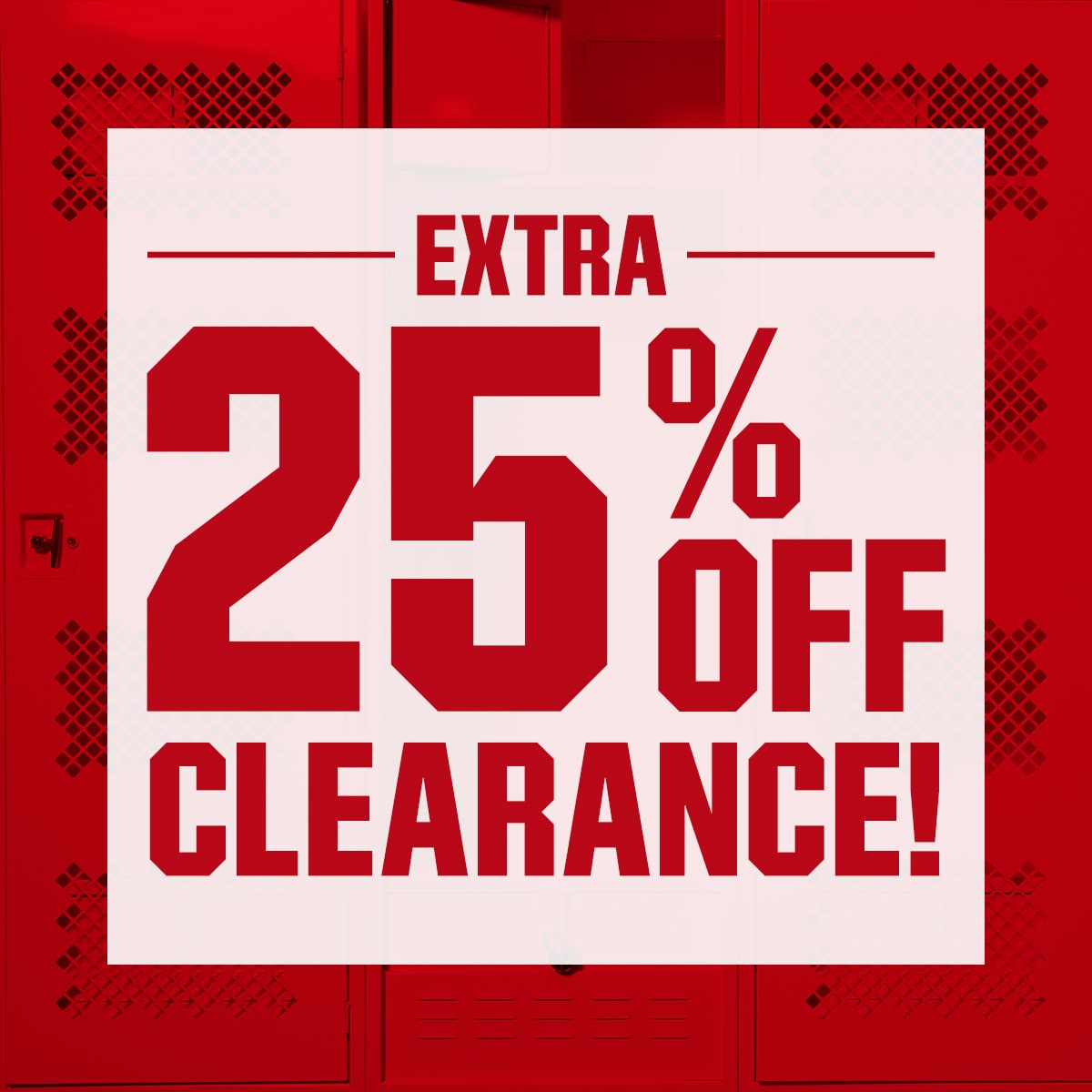 Deals on Footwear, Apparel and More
The savings you're looking for on
your favorite brands.
Valid online only through 5/27/23 11:59PM PT. Exclusions apply. Select clearance styles only. While quantities last. Savings off original prices. Interim markdowns may have been taken. Offer may not be valid in conjunction with other sales or products in this email. Prices as marked.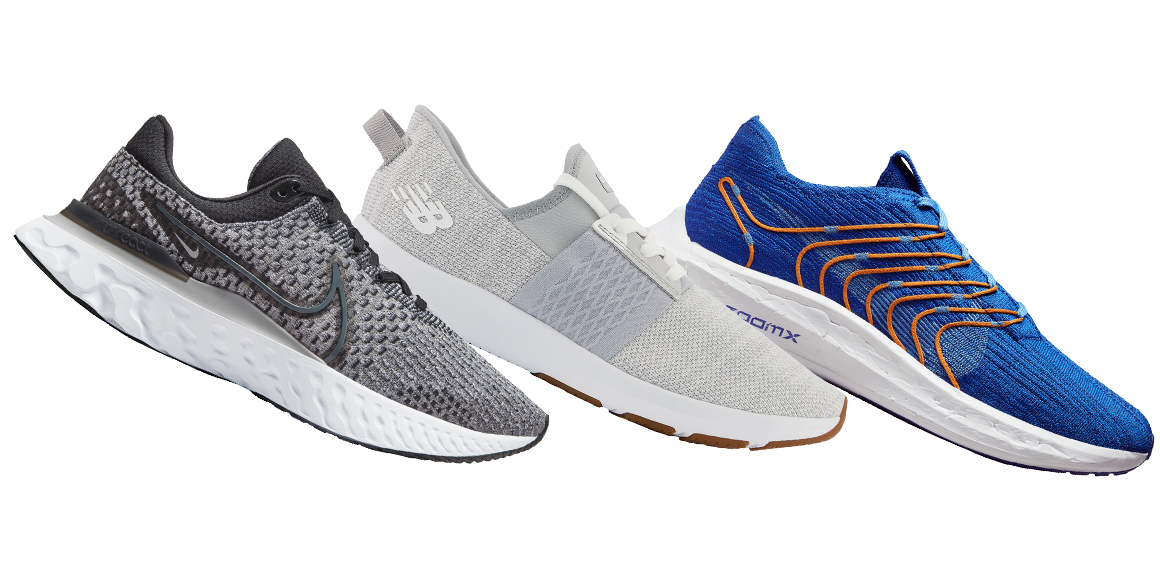 $100 or Less Footwear Favorites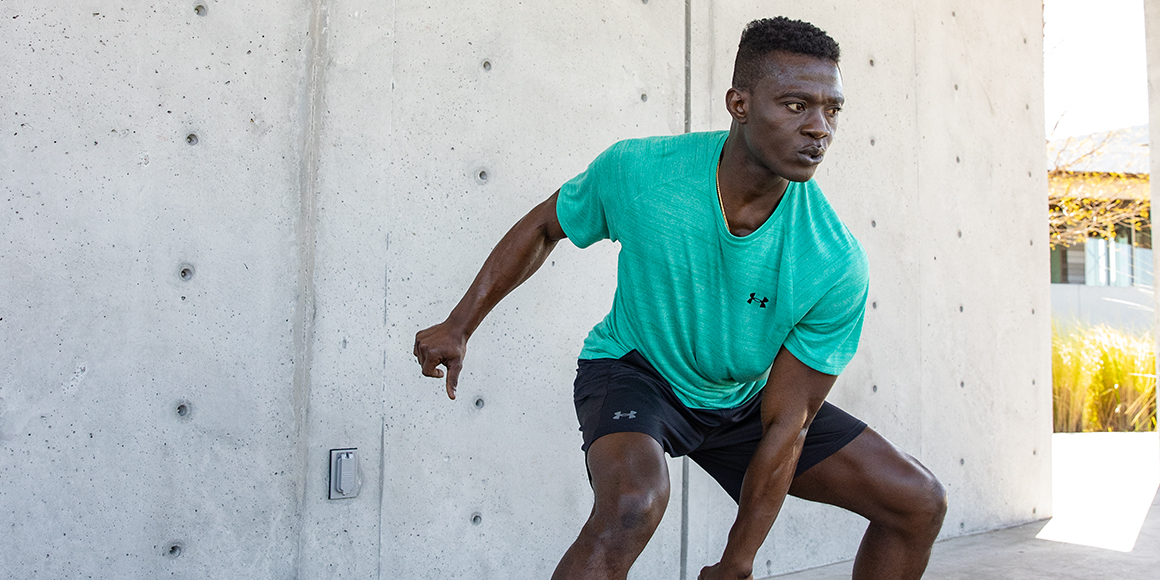 Sale $19.98 Select Men's Under Armour Tech Tees
Plus, 25% off select men's Under Armour Tech shorts.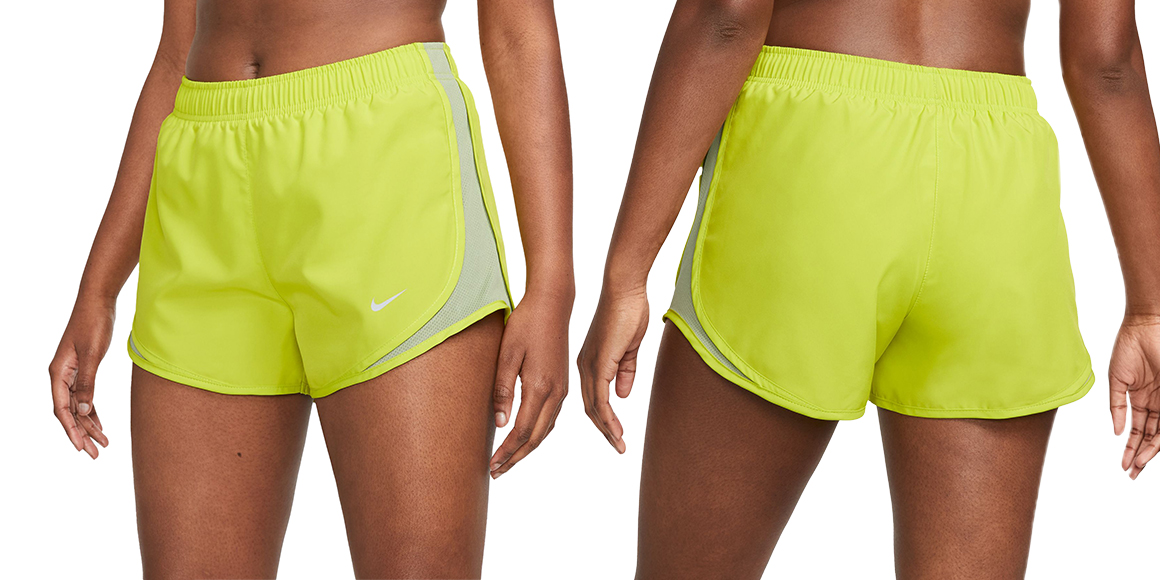 25% Off Women's Nike Tempo Shorts
Save on select styles for a limited time!
Online only. Additional offers valid in-store.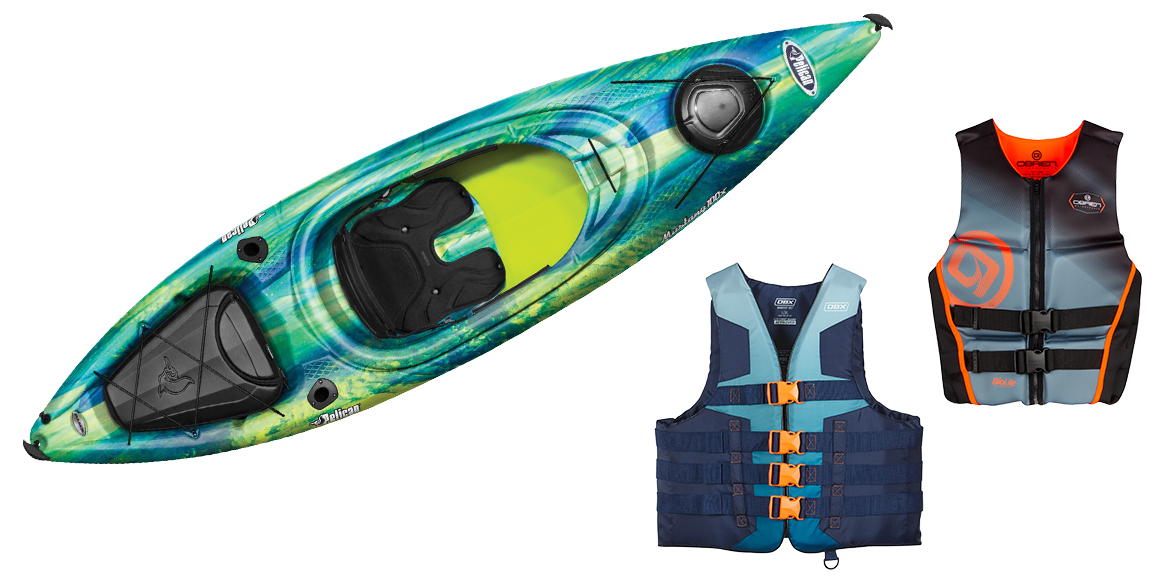 $100 Off Select Pelican Kayaks
Plus, BOGO free† select ski vests.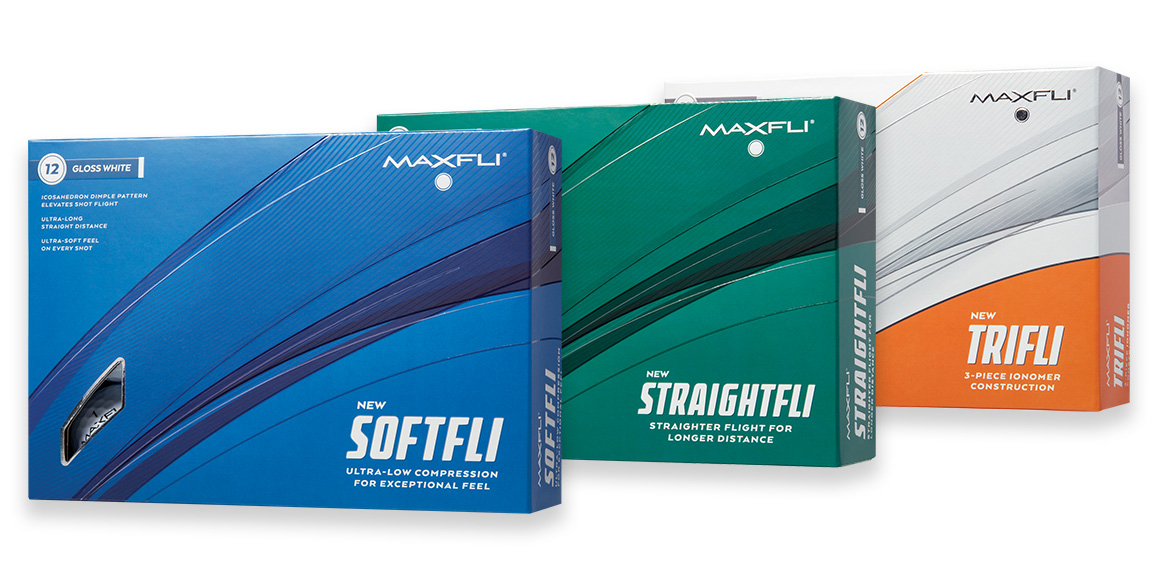 Buy More, Save More on Golf Balls
Big savings for your next round.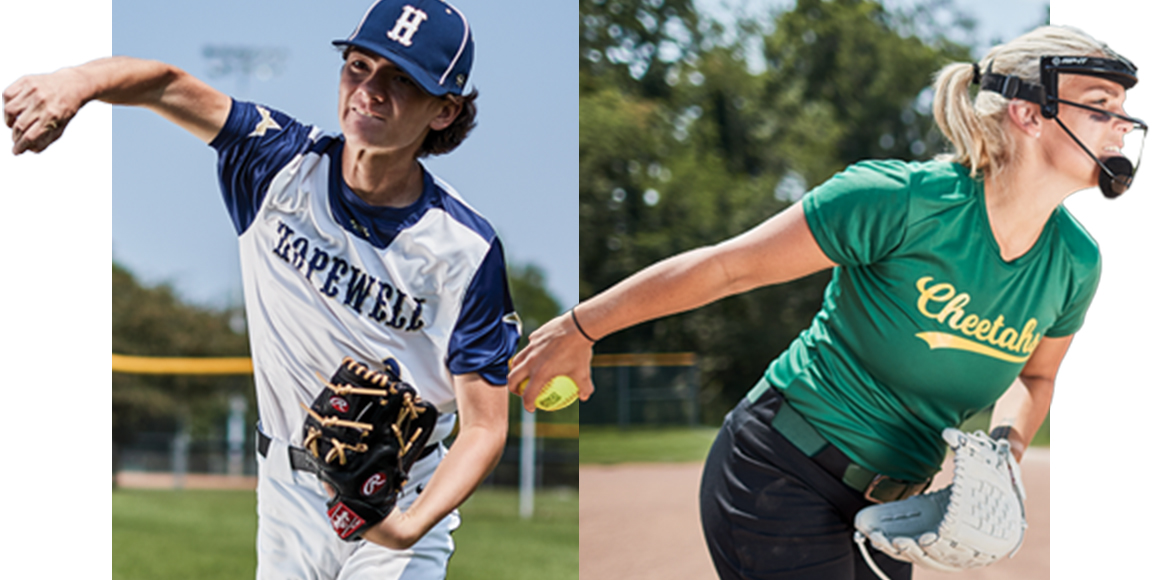 Up to 40% Off Select Baseball and Softball Gear
Everything you need to own the diamond.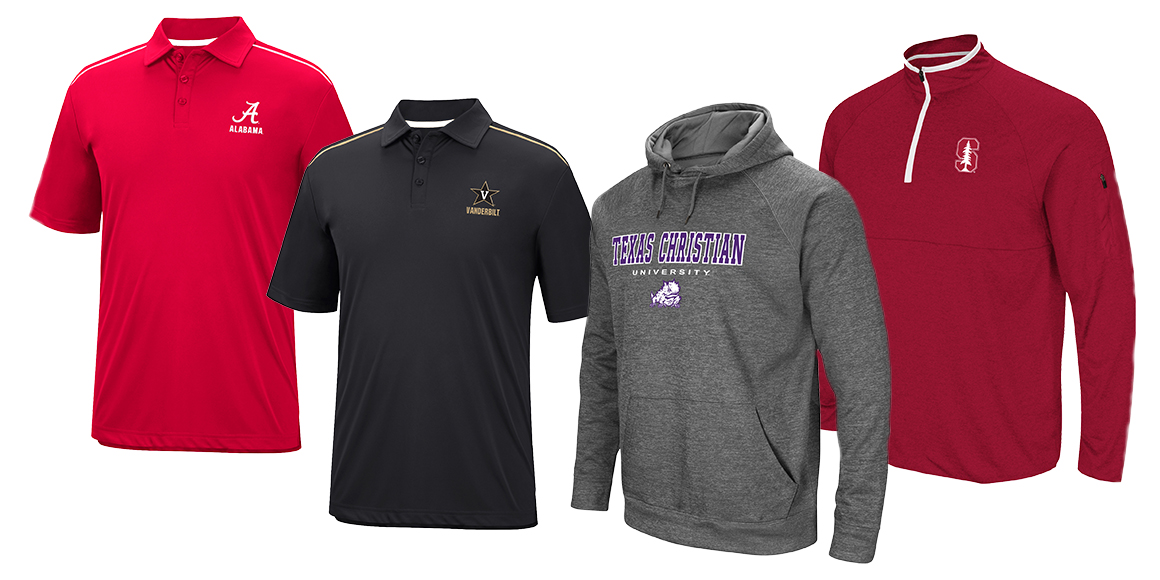 30% Off Select NCAA® Apparel
Rep your team in style.
Up to 50% Off Memorial Day Deals
Get it in time! Free same-day delivery on orders $75 or more,*** or free one-hour pickup.‡
Same-day delivery offer valid through 5/29/23 2PM local time. Select deals valid through 5/25/23 11:59PM PT. Select styles. While quantities last. Offer may not be valid in conjunction with other sales or products in this email.
Fast and easy ways to get your gear.
You are receiving this email at [email protected].
*Online Only. Offer only valid on items marked with the FREE SHIPPING Savings Alert message. Applies only for standard economy shipping. Items that are overweight or oversized may incur additional shipping charges. Discount does not apply to taxes or similar charges. Entire order must be shipped to a single address. Cannot be combined with any other offer nor is this valid on previous purchases. Only applies to orders to be shipped to a valid address in the United States, excluding Alaska and Hawaii. Not available for shipments to APO/FPO addresses or P.O. boxes. Customer responsible for all shipping costs for returned merchandise other than footwear or apparel. Offer not valid on canceled or out of stock merchandise. This offer only applies to the individual items; other items in your cart that are not eligible will still incur a shipping charge. This promotional offer may be modified or terminated at any time without notice.

‡Subject to product availability. Some exceptions apply. See In-Store Pickup Terms and Conditions at DICKS.com/Pickup for details.
§If you find a lower price on an identical item at a qualifying retailer (online or in-store), we will match it. Just show the qualifying retailer's ad at the time of your in-store purchase, or call 1-877-846-9997 when making your purchase online. Program terms and conditions and exclusions apply. See a Store Associate or DICKS.com/BestPriceGuarantee for details.
**Discount expires after 7 days, cannot be combined with other offers, and must be used in a single purchase and presented at check-out. Max 1 per customer. Excludes: store credit, out-of-stock merchandise, returns, taxes, shipping, prior purchases, gift cards, extended warranties, licenses, services, or excluded items detailed at DICKS.com/Exclusions.
††By joining the DICK'S Text Alerts Program, you agree to receive recurring autodialed marketing offers, alerts, and news about products and in-store events at the mobile number used to opt in and to DICK'S and . Consent is not required for purchase. Msg/data rates may apply. Reply STOP any time to cancel.
†BOGO free means buy 1 get 1 free. Discounted item must be of equal or lesser value. Offer ends 5/25/23, but may be extended.
***Choose same-day delivery and order by 2PM to get it that day. Offer valid through 5/29/23 2PM local time.
Text-only version of this email
Get $20 off $100+ when you sign up for Text Alerts**  ‌ ‌ ‌ ‌ ‌ ‌ ‌ ‌ ‌ ‌ ‌ ‌ ‌  ‌ ‌ ‌ ‌ ‌ ‌ ‌ ‌ ‌ ‌ ‌ ‌ ‌ ‌ ‌ ‌  ‌ ‌ ‌ ‌ ‌ ‌ ‌ ‌ ‌ ‌ ‌ ‌ ‌ ‌ ‌ ‌  ‌ ‌ ‌ ‌ ‌ ‌ ‌ ‌ ‌ ‌ ‌ ‌ ‌ ‌ ‌ ‌  ‌ ‌ ‌ ‌ ‌ ‌ ‌ ‌ ‌ ‌ ‌ ‌ ‌ ‌ ‌ ‌  ‌ ‌ ‌ ‌ ‌ ‌ ‌ ‌ ‌ ‌ ‌ ‌ ‌ ‌ ‌ ‌  ‌ ‌ ‌ ‌ ‌ ‌ ‌ ‌ ‌ ‌ ‌ ‌ ‌ ‌ ‌ ‌  ‌ ‌ ‌ ‌ ‌ ‌  View Web Version Dick's Sporting Goods ScoreCard Member | 0 Points ScoreCard Member Free Shipping* Online Only. Exclusions apply.  Details One-Hour Curbside Pickup‡ Grab Your Gear & Go. Details Extra 25% off clearance! EXTRA 2 i CLEARANCE! STARTS NOW DEALS ON FOOTWEAR, APPAREL AND MORE THE SAVINGS YOU'RE LOOKING FOR ON YOUR FAVORITE BRANDS. Valid online only through 5/27/23 11:59PM PT. Exclusions apply. Select clearance styles only. While quantities last. Savings off original prices. Interim markdowns may have been taken. Offer may not be valid in conjunction with other sales or products in this email. Prices as marked. Shop Now men's women's kids' $25 or less Last Chance Styles All Sale $100 OR LESS FOOTWEAR FAVORITES Shop Now All Footwear Deals TOP SELLER SALE $19.98 SELECT MEN'S UNDER ARMOUR TECH TEES Plus, 25% off select men's Under Armour Tech shorts. Shop Now all men's apparel Deals TOP SELLER 25% OFF WOMEN'S NIKE TEMPO SHORTS Save on select styles for a limited time! Online only. Additional offers valid in-store. Shop Now All Women's Apparel Deals LIMITED TIME $100 OFF SELECT PELICAN KAYAKS Plus, BOGO free† select ski vests. Shop Now All Outdoor Deals TRIFLI N Q L STRAIGHTFLI R AT BUY MORE, SAVE MORE ON GOLF BALLS Big savings for your next round. Shop Now all golf deals UP TO 40% OFF SELECT BASEBALL AND SOFTBALL GEAR Everything you need to own the diamond. Shop Now all sports deals 30% OFF SELECT NCAA® APPAREL Rep your team in style. Shop Now all fan shop deals Still looking? Men's Footwear Apparel on Sale SHOP NOW LIMITED TIME UP TO 50% OFF MEMORIAL DAY DEALS Get it in time! Free same-day delivery on orders $75 or more,*** or free one-hour pickup.‡ Same-day delivery offer valid through 5/29/23 2PM local time. Select deals valid through 5/25/23 11:59PM PT. Select styles. While quantities last. Offer may not be valid in conjunction with other sales or products in this email. shop now Want $20 off $100?** Text coach to 41389 to join Dick's text alerts††. Valid in-store and online. Exclusions apply. Message and data rates apply. Join now. WANT $20 OFF $100? Text COACH to 41389 to Join DICK'S Text Alerts' JOIN NOW Valid in-store and online. Exclusions apply. Message and data rates apply. SELECTED JUST FOR YOU. chubbies Men's Classic Pocket Tank Top %ua g Nike Men's Florida Gators White Full Button Replica Baseball Jersey chubbies Men's Classic Pocket T- Shirt On Men's Cloudswift 2 Running Shoes On Men's Cloud X 3 Running Shoes On Men's Cloudrunner Running Shoes S imie e On Men's Cloud 5 Shoes chubbies Men's 5.5 Waffle Sleep Shorts On Men's Cloudmonster Running Shoes   BEST PRICE GUARANTEE If you find a lower price, we'll match it.§ | Learn More FAST AND EASY WAYS TO GET YOUR GEAR. Curbside In-Store Pickup Shipping Same-Day Delivery Best Price Guarantee If you find a lower price, we'll match it.§ Learn More Clearance Don't miss your chance to save big with deep discounts. This Week's Deals Our top deals of the week from your favorite brands. Shop By Sport Footwear Apparel Accessories Fan Shop Clearance FB TWT IG PIN YT View Web Version You are receiving this email at
[email protected]
*Online Only. Offer only valid on items marked with the FREE SHIPPING Savings Alert message. Applies only for standard economy shipping. Items that are overweight or oversized may incur additional shipping charges. Discount does not apply to taxes or similar charges. Entire order must be shipped to a single address. Cannot be combined with any other offer nor is this valid on previous purchases. Only applies to orders to be shipped to a valid address in the United States, excluding Alaska and Hawaii. Not available for shipments to APO/FPO addresses or P.O. boxes. Customer responsible for all shipping costs for returned merchandise other than footwear or apparel. Offer not valid on canceled or out of stock merchandise. This offer only applies to the individual items; other items in your cart that are not eligible will still incur a shipping charge. This promotional offer may be modified or terminated at any time without notice. ‡Subject to product availability. Some exceptions apply. See In-Store Pickup Terms and Conditions at DICKS.com/Pickup for details. §If you find a lower price on an identical item at a qualifying retailer (online or in-store), we will match it. Just show the qualifying retailer's ad at the time of your in-store purchase, or call 1-877-846-9997 when making your purchase online. Program terms and conditions and exclusions apply. See a Store Associate or DICKS.com/BestPriceGuarantee for details. **Discount expires after 7 days, cannot be combined with other offers, and must be used in a single purchase and presented at check-out. Max 1 per customer. Excludes: store credit, out-of-stock merchandise, returns, taxes, shipping, prior purchases, gift cards, extended warranties, licenses, services, or excluded items detailed at DICKS.com/Exclusions. ††By joining the DICK'S Text Alerts Program, you agree to receive recurring autodialed marketing offers, alerts, and news about products and in-store events at the mobile number used to opt in and to DICK'S and . Consent is not required for purchase. Msg/data rates may apply. Reply STOP any time to cancel. †BOGO free means buy 1 get 1 free. Discounted item must be of equal or lesser value. Offer ends 5/25/23, but may be extended. ***Choose same-day delivery and order by 2PM to get it that day. Offer valid through 5/29/23 2PM local time. DICK'S Sporting Goods 345 Court Street, Coraopolis, PA 15108 (877) 846-9997
Show all
The Latest Emails Sent By Dick's Sporting Goods
More Emails, Deals & Coupons From Dick's Sporting Goods
Email Offers, Discounts & Promos From Our Top Stores