This just in! Shop NEW arrivals now in-store ⚡️
Dick's Sporting Goods sent this email to their subscribers on January 24, 2023.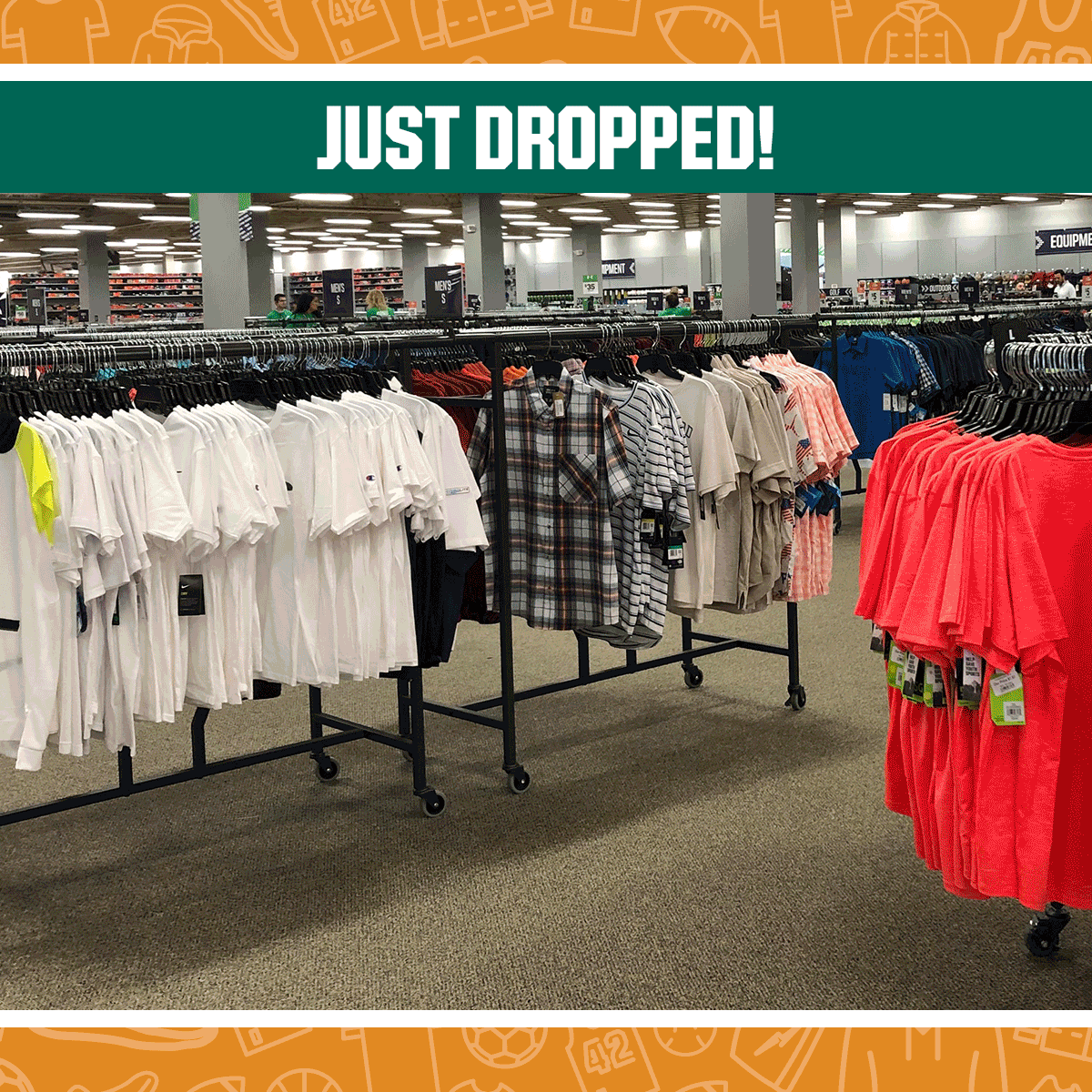 New Arrivals Now In-Store
There's always more to explore with new athletic styles arriving weekly.
Your favorite brands might be closer than you think!
Check back often, new locations are opening throughout the year!
Text-only version of this email
Save big on thousands of styles from top athletic brands  ‌ ‌ ‌ ‌ ‌ ‌ ‌ ‌ ‌ ‌ ‌ ‌ ‌  ‌ ‌ ‌ ‌ ‌ ‌ ‌ ‌ ‌ ‌ ‌ ‌ ‌ ‌ ‌ ‌  ‌ ‌ ‌ ‌ ‌ ‌ ‌ ‌ ‌ ‌ ‌ ‌ ‌ ‌ ‌ ‌  ‌ ‌ ‌ ‌ ‌ ‌ ‌ ‌ ‌ ‌ ‌ ‌ ‌ ‌ ‌ ‌  ‌ ‌ ‌ ‌ ‌ ‌ ‌ ‌ ‌ ‌ ‌ ‌ ‌ ‌ ‌ ‌  ‌ ‌ ‌ ‌ ‌ ‌ ‌ ‌ ‌ ‌ ‌ ‌ ‌ ‌ ‌ ‌  ‌ ‌ ‌ ‌ ‌ ‌ ‌ ‌ ‌ ‌ ‌ ‌ ‌ ‌ ‌ ‌  ‌ ‌ ‌ ‌ ‌ ‌  View Web Version Warehouse Sale by Dick's Sporting Goods ScoreCard Member | 0 Points ScoreCard Member Just dropped. NEW ARRIVALS NOW IN-STORE There's always more to explore with new athletic styles arriving weekly. FIND A STORE ScoreCard. ScoreCard Gold. Earn one point for every $1 on qualified purchases. 300 points = $10 reward. Exclusive offers. Insider access. Faster Checkout. Learn more. EARN ONE POINT FOR EVERY 1 ON QUALIFIED PURCHASES. 300 POINTS 10 REWARD Exclusive Offers Insider Access Faster Checkout LEARN MORE SCORECARD e WAREHOUSE SALE L WAREHOUSE SALE YOUR FAVORITE BRANDS MIGHT BE CLOSER THAN YOU THINK! Check back often, new locations are opening throughout the year! learn more FB TWT IG PIN YT View Web Version You are receiving this email at
[email protected]
DICK'S Sporting Goods 345 Court Street, Coraopolis, PA 15108 (877) 846-9997
Show all
The Latest Emails Sent By Dick's Sporting Goods
More Emails, Deals & Coupons From Dick's Sporting Goods
Email Offers, Discounts & Promos From Our Top Stores