Watch Pfizer CEO's face when asked the one question he fears
Blaze TV sent this email to their subscribers on January 23, 2023.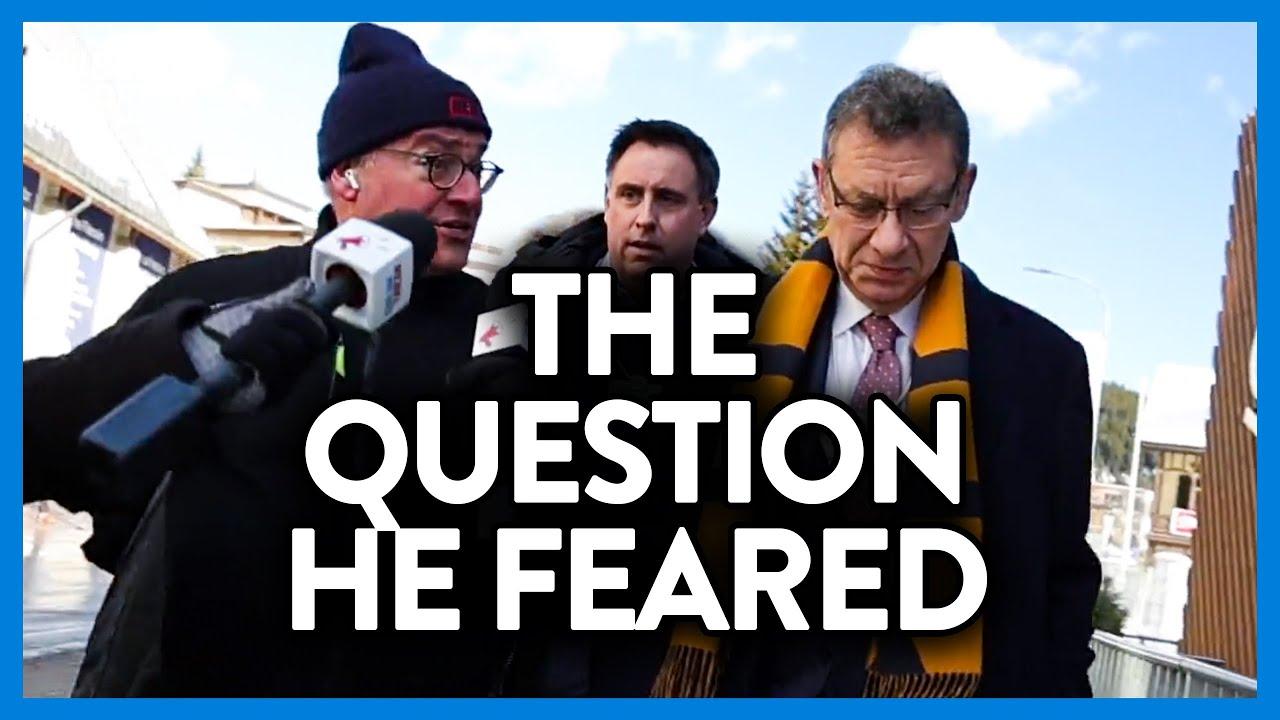 Dave Rubin of "The Rubin Report" shares a clip of Rebel News' Ezra Levant and Avi Yemini asking all the hard questions about COVID transmission and vaccine efficacy of Pfizer CEO Albert Bourla at the World Economic Forum in Davos.Want more from Dave Rubin?To enjoy mor ... Read more
© 2023 Blaze Media LLC. All Rights Reserved.
You are receiving this email because you opted in to receive emails from Blaze Media.
8275 S. Eastern Ave, Ste 200-245
Las Vegas, Nevada, 89123, USA

Text-only version of this email
Dave Rubin of "The Rubin Report" shares a clip of Rebel News' Ezra Levant and Avi Yemini asking a Blaze News news January 23, 2023 Trending story Watch Pfizer CEO's face when asked the one question he fears Dave Rubin of "The Rubin Report" shares a clip of Rebel News' Ezra Levant and Avi Yemini asking all the hard questions about COVID transmission and vaccine efficacy of Pfizer CEO Albert Bourla at the World Economic Forum in Davos.Want more from Dave Rubin?To enjoy mor ... Read more More stories for you Majority of Americans support investigation into Anthony Fauci over pandemic management and inconsistent testimony, national study shows of the Public Space Protection Orde 20221124 10:35:03 @ ' G e British Army veteran arrested for silently praying for his dead son near an abortion clinic Don't want to get mugged? Stop using cash, says Chicago Mayor Lori Lightfoot You might like ... This cake has almost no caloriesand i... Free Wikipedi...   probably aren't the type of... Free Wikipedi... Mount Takahe isa 11,350 ft high snow-... Free Wikipedi...   Limonene, a compound found in... Free Wikipedi...   Learn more about RevenueStripe... Recommended by J FORWARD THIS EMAIL © 2023 Blaze Media LLC. All Rights Reserved. You are receiving this email because you opted in to receive emails from Blaze Media. | | 8275 S. Eastern Ave, Ste 200-245 Las Vegas, Nevada, 89123, USA SIaze media
Show all
The Latest Emails Sent By Blaze TV
More Emails, Deals & Coupons From Blaze TV
Email Offers, Discounts & Promos From Our Top Stores