'They used our DNA of Jews being persecuted ... as an excuse to make an event': Orthodox Jewish leaders claim White House barred them from hate crime summit
Blaze TV sent this email to their subscribers on September 23, 2022.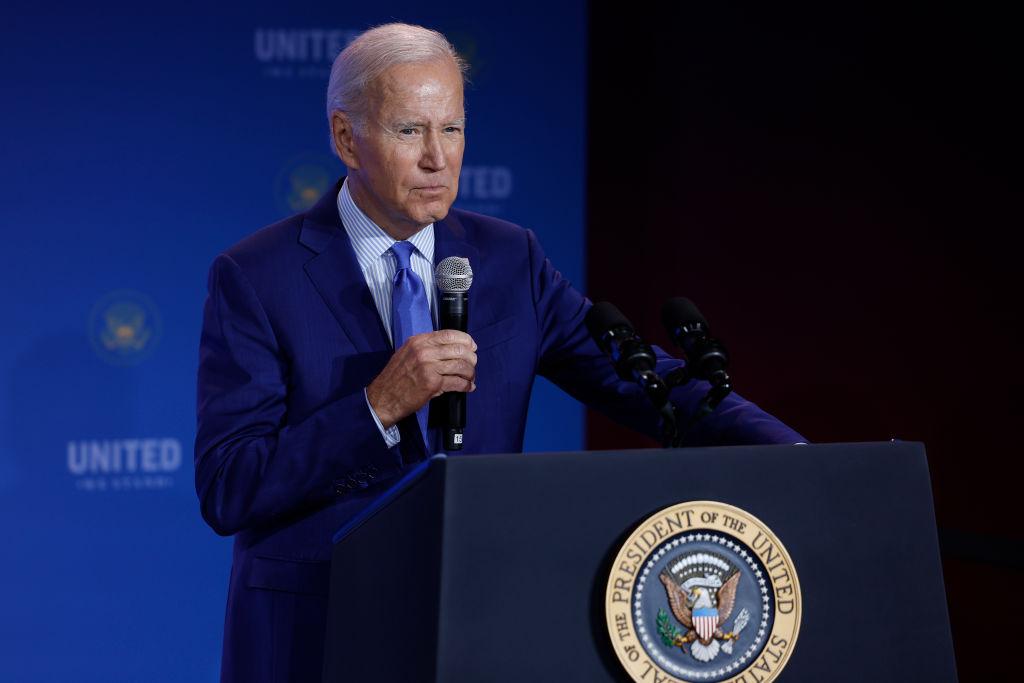 Some Orthodox Jewish leaders have cried foul after they say they were barred from attending a White House summit about hate crimes against minority groups.On September 15, the Biden administration hosted a hate crime summit called "United We Stand." Though Rev. Al Sharpton originally requested the summit after ... Read more
© 2022 Blaze Media LLC. All Rights Reserved.
You are receiving this email because you opted in to receive emails from Blaze Media.
8275 S. Eastern Ave, Ste 200-245
Las Vegas, Nevada, 89123, USA

Text-only version of this email
Some Orthodox Jewish leaders have cried foul after they say they were barred from attending a Whi Blaze News news September 22, 2022 Trending story 'They used our DNA of Jews being persecuted ... as an excuse to make an event': Orthodox Jewish leaders claim White House barred them from hate crime summit Some Orthodox Jewish leaders have cried foul after they say they were barred from attending a White House summit about hate crimes against minority groups.On September 15, the Biden administration hosted a hate crime summit called "United We Stand." Though Rev. Al Sharpton originally requested the summit after ... Read more More stories for you DURHAM UNIVERSITY Even babies in the womb may hate green vegetables: Study Bill Barr slams New York AG's 'political hit job' against Trump and his children, predicts it will 'end up backfiring' Abortion advocate says she will apply Dobbs ruling as federal judge, but Republicans aren't convinced You might like ... This cake has almost no calories and... Free Wikipedi...   probably aren't the typ... Free Wikipedi... Mount Takahe isa 11,350 ft high... Free Wikipedi...   T Limonene, a compound found in... Free Wikipedi...   Learn more about RevenueStripe... Recommended by J FORWARD THIS EMAIL © 2022 Blaze Media LLC. All Rights Reserved. You are receiving this email because you opted in to receive emails from Blaze Media. | | 8275 S. Eastern Ave, Ste 200-245 Las Vegas, Nevada, 89123, USA SIaze media
Show all
The Latest Emails Sent By Blaze TV
More Emails, Deals & Coupons From Blaze TV
Email Offers, Discounts & Promos From Our Top Stores