LAST DAY - Campaign! 15% discount on all hooks
Beslag Online sent this email to their subscribers on April 16, 2023.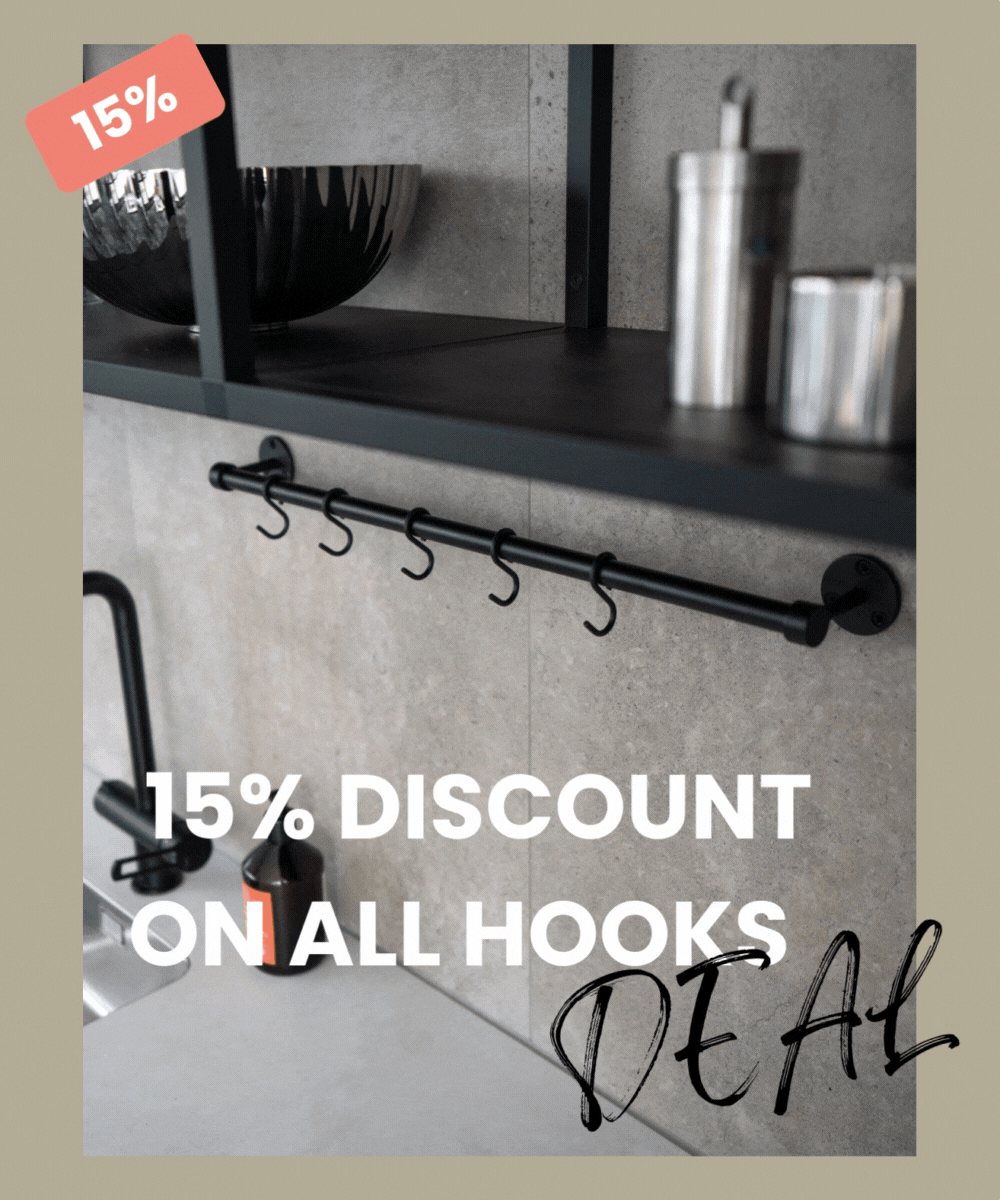 UPDATE YOUR HOME WITH NEW HOOKS!

❣️
Give your home an update with new hooks and create endless hanging possibilities! In the hall for outerwear, the bedroom for the morning robe, or the bathroom for the towel.
Small details that make a big difference! 🌟
The campaign runs until 23:59 on 16/4
Get inspired & help us inspire others!



Tag your photos with #beslagonline & @beslagonline to be seen here!

a BIG THANKS

for sharing your inspiring photos with us 🥰

Beslag Online is a part of Beslag Design AB
Contact us:

[email protected]


Beslag Online Inre Kustvägen 32 269 34 Båstad Sweden

Text-only version of this email
Unique details for your home Walnut Oak Brass Stainless Chrome Leather Matte Black @ beslag online @ FREE DELIVERY m FAST DELIVERY 100% over 49 2-4days Price Guarantee UPDATE YOUR HOME WITH NEW HOOKS! ❣️ Give your home an update with new hooks and create endless hanging possibilities! In the hall for outerwear, the bedroom for the morning robe, or the bathroom for the towel. Small details that make a big difference! 🌟 The campaign runs until 23:59 on 16/4 To all Hooks GET INSPIRED & HELP US INSPIRE OTHERS! TAG YOUR PHOTOS WITH #BESLAGONLINE & @BESLAGONLINE TO BE SEEN HERE! A BIG THANKS FOR SHARING YOUR INSPIRING PHOTOS WITH US 🥰 To be featured use: #BeslagOnline Beslag Online is a part of Beslag Design AB Contact us:
[email protected]
Beslag Online Inre Kustvägen 32 269 34 Båstad Sweden
Show all
The Latest Emails Sent By Beslag Online
More Emails, Deals & Coupons From Beslag Online
Email Offers, Discounts & Promos From Our Top Stores